When I'm looking for a go to recipe for dinner, these Chicken Enchiladas are it! They are a family favorite.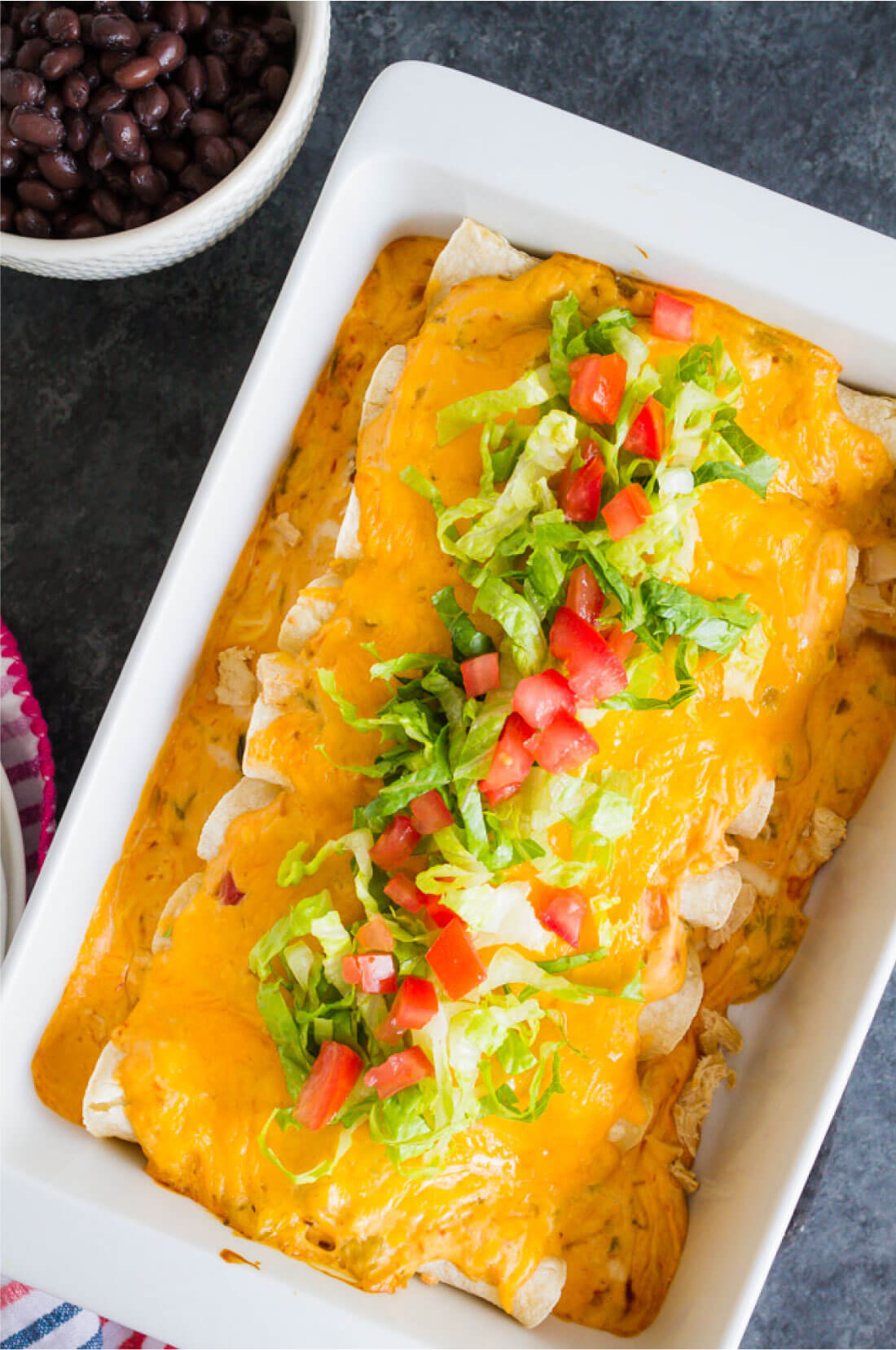 Yep, another recipe from my mom's kitchen. What can I say? I love her cooking. This one came from a friend of hers years and years ago (like maybe even 30+ yrs ago).
My daughter asks for it for her birthday dinner every year (my kids get to choose whatever they want for meals on their birthday.  My six year old chose sushi this year…..) and I prefer it over "traditional" enchiladas any day.
 Chicken Enchiladas
White sauce chicken enchiladas- simple but delicious!
Author:
Mique from 30days
Ingredients
3 chicken breast, cooked, shredded
¾ c. sour cream
1 can cream of chicken soup
1 c. milk
¾ c. salsa
12 corn tortillas
2 c. shredded cheese
Instructions
Mix soup, milk & salsa.
Heat in microwave on medium heat, 3 minutes.
Add sour cream, heat 1 minute.
Take 1 tortilla & place in greased 9x13 pan.
Put 1 ½ Tbsp. chicken, 1 ½ Tbsp. cheese, 2 Tbsp. soup mix in the middle and roll up placing edge on bottom of pan.
Reserve about 1 c. soup mix and 1 c. cheese to cover entire casserole. Bake at 350F for 30-40 mins or until bubbly (may be covered for more moist enchiladas).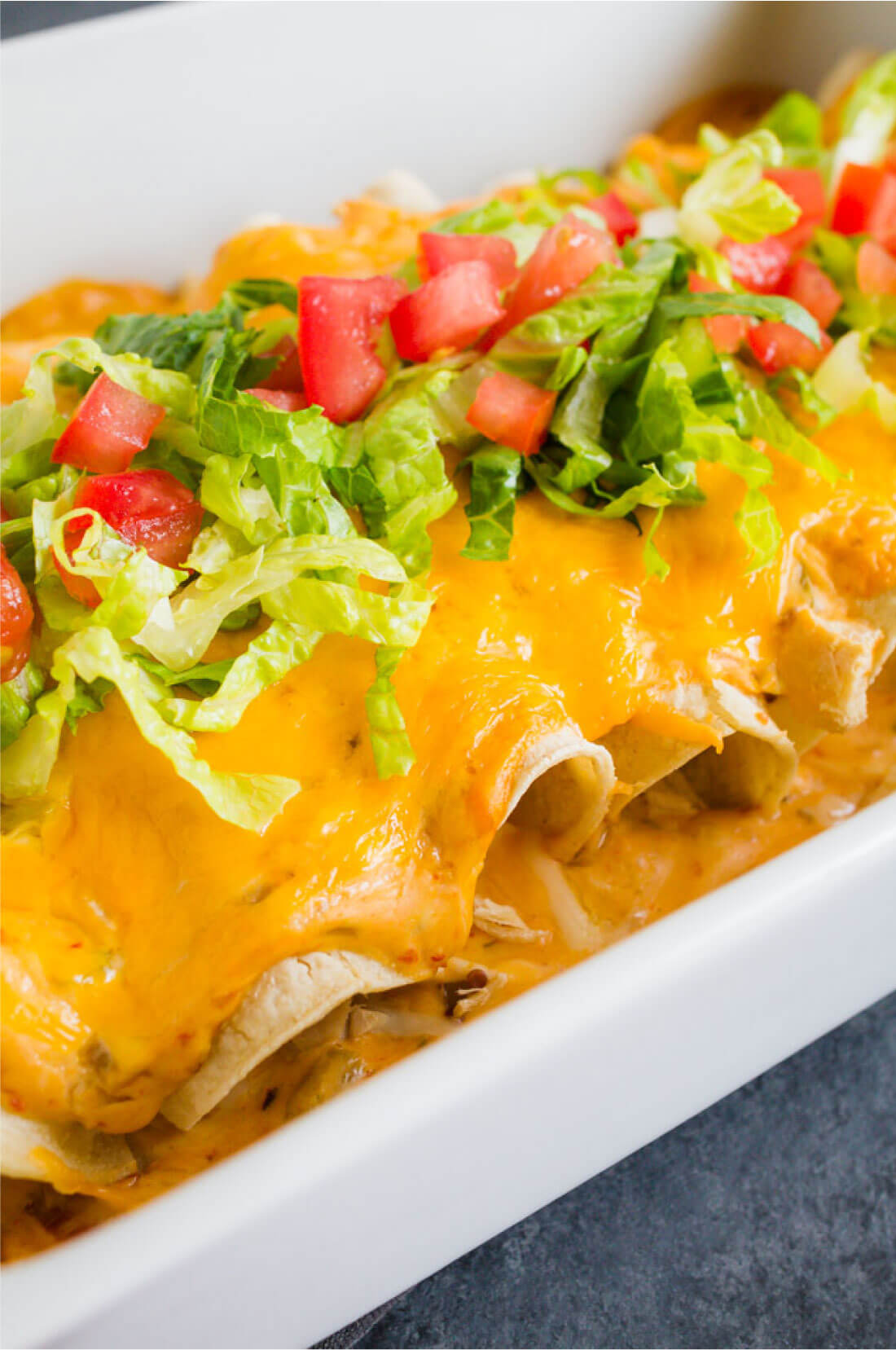 These aren't traditional Chicken Enchiladas – they include a can of soup and a "white sauce."  When I make them for friends or people who haven't tried them before, they are caught off guard but always love them.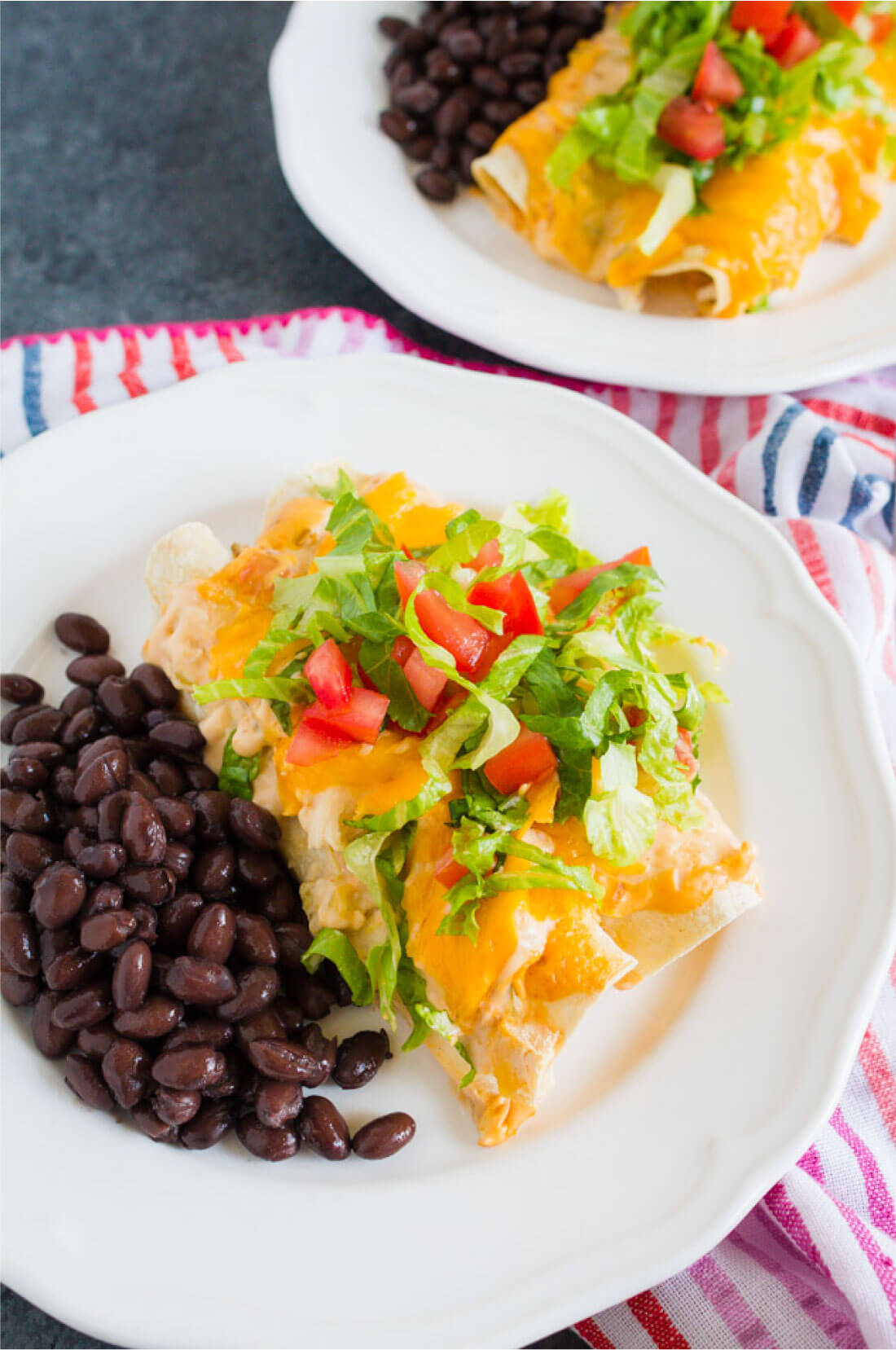 You can also make them ahead and then stick them in the oven when you're ready to heat them up.  I've made a couple batches at a time and served them later.  They save really well.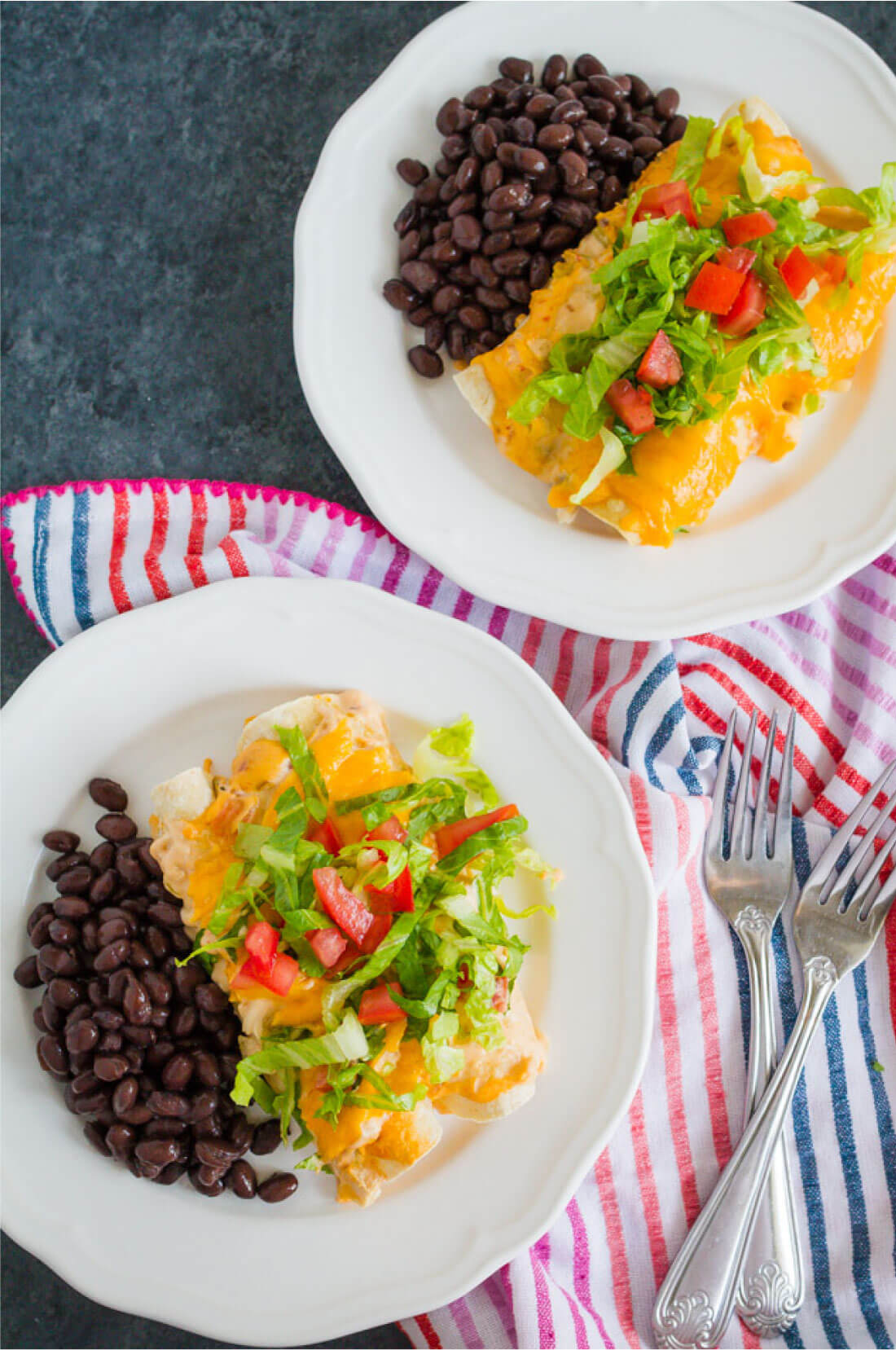 While I like them as the recipe says, you can add all types of toppings – chopped up lettuce, tomato, sour cream, olives.
Food photography and styling courtesy of My Name is Snickerdoodle.
Try these other main dishes and let me know what you think:
Beef Taco Bake
Dr. Pepper Chicken
Baked Spaghetti
Turkey Tetrazzini