A couple of weeks ago I showed you how to make Root Beer Float Pops and how to add flavor to any soda. This time I enlisted my youngest's help to make ice cream in a bag. But not just any ice cream in a bag. This kind has flavor. Chocolate Caramel to be exact. All you need is a few ingredients and five minutes. Don't believe me? Try it out yourself: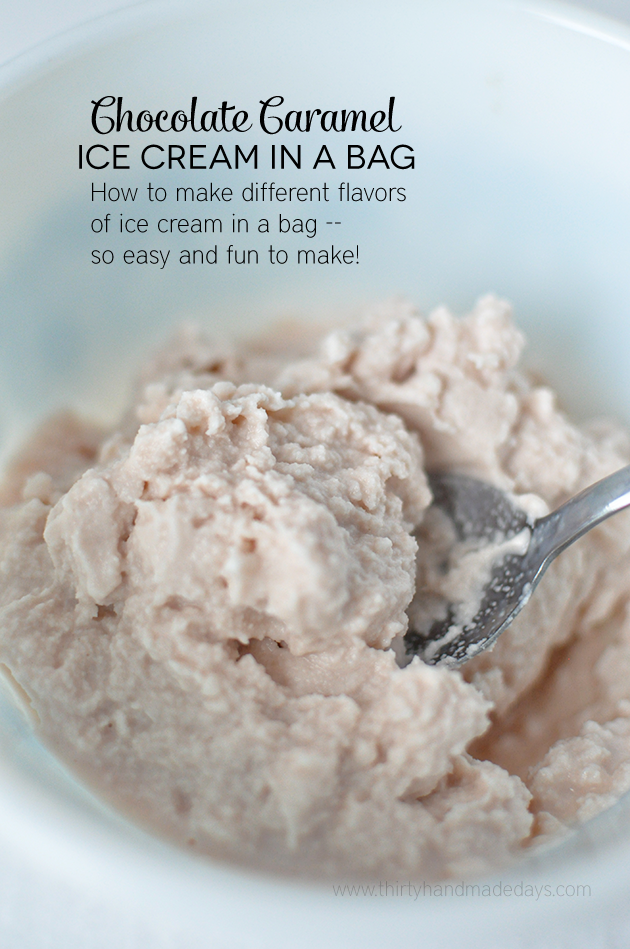 I've done baggie ice cream before but wasn't sure how it'd turn out with using additional ingredients. I'm happy to report that it worked perfectly!! For our flavor, it tastes more caramel-y than chocolate-y. But it was a fun take on traditional vanilla. The possibilities are endless for what kinds you can make. Just substitute the Chocolate Caramel ID coffee creamer with another flavor!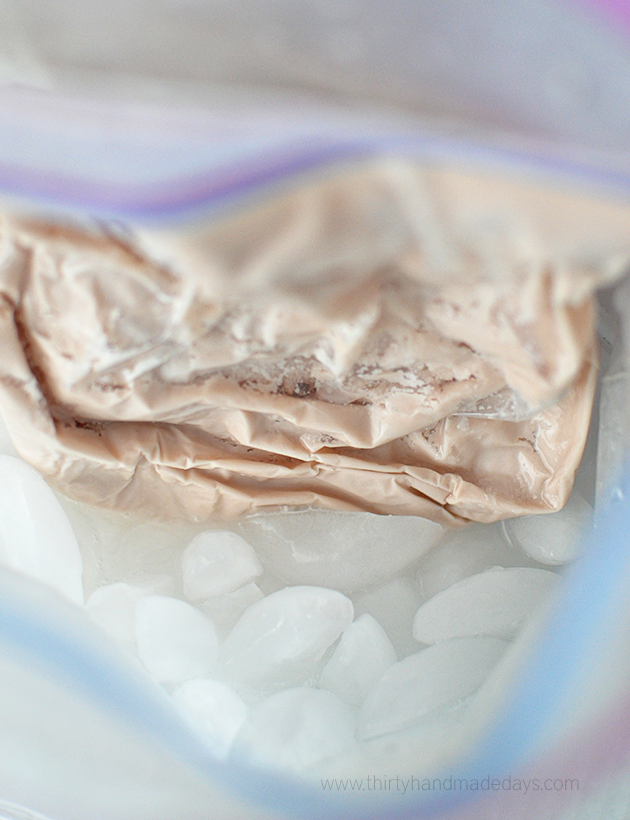 This is what it looks like when you're ready to take it out. It looks kind of suspect but sure enough, when you scoop it into a bowl, it's ice cream!
Chocolate Caramel Ice Cream in a Bag
Ingredients
2 tablespoons sugar
1 cup half and half
3-4 tablespoons your favorite flavor of coffee creamer (in this case we used Chocolate Caramel)
½ teaspoon vanilla extract
ice to ½ fill up gallon bag
½ cup salt (the bigger the better but we used kosher salt)
Instructions
Using a quart-size zip bag- combine sugar, half and half, your favorite flavor of coffee creamer and vanilla extract.
Zip it closed and mix the ingredients around on the bottom with your hands.
Fill up a gallon sized zip half way full with ice and add salt.
Put your quart bag with ice cream ingredients in the middle of the gallon sized bag.
Push air bubbles out and seal.
Shake for 5 minutes.
Enjoy!
My sidekick enjoyed making this with me (he did all the hard work) and reaping the rewards of shaking the bag: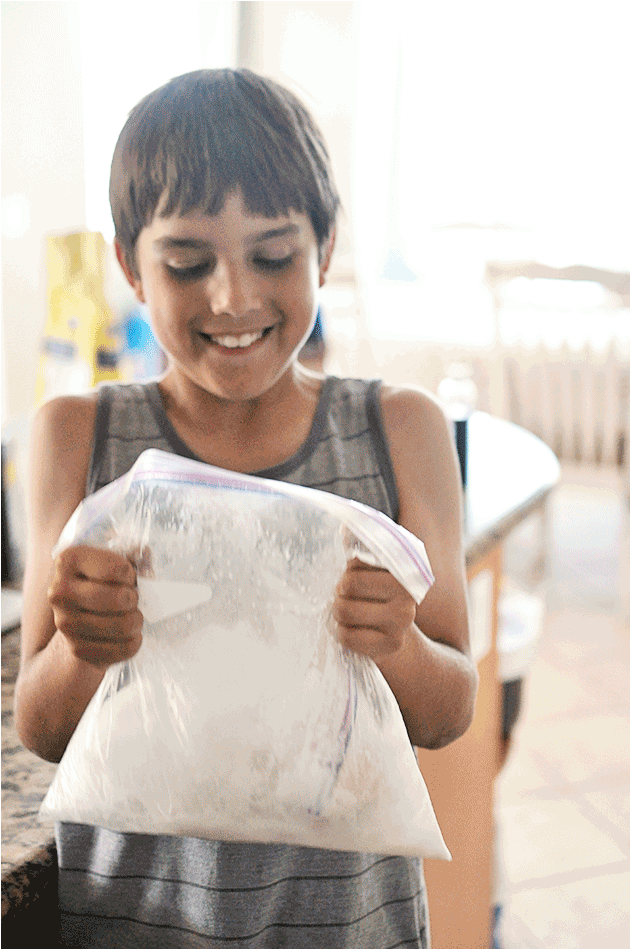 Make sure to check out the Root Beer Float Pops & Root Beer Float without ice cream: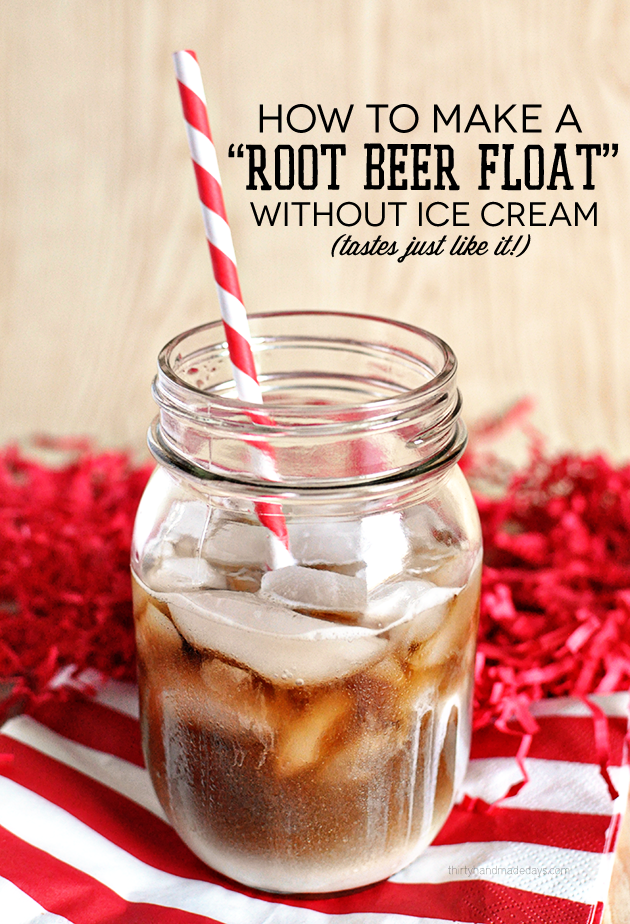 This is a sponsored conversation written by me on behalf of International Delight. The opinions and text are all mine.