I'm always on the hunt for ways to make life with three active kids run a little smoother.  One of the things that I have the hardest time with is chores.  Blech.  Tell me I'm not alone.  Pleeease? I've posted about the subject before.
I know how much I argued with my mom when I was growing up and got out of them.  But just like everything else, now as a mom, I know how important they are.  Ok mom, you were right.

Doing chores isn't my kids favorite thing, but technology is high on the list.  Chores + technology? A little more manageable.  
I signed my family up for Chore Pay  and gave it a whirl. It's a free online tool for kids to do tasks and chores.  There's a welcome video (click on the banner right in the middle)  to show you what it's about and how it works.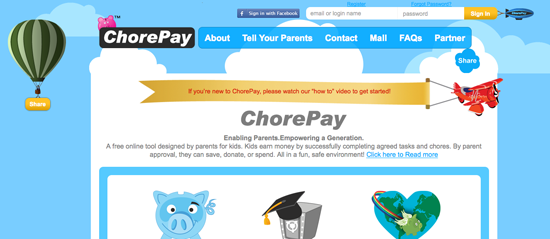 It's user friendly, straight forward and encourages saving, spending and donating.  My kids like that they can log in, see new notifications easily and get to work- it gives them control and independence.  I like that while they feel independent, I am the one assigning chores and the amount of money or stars per task.  I also get to rate the job that they did with a thumbs up or thumbs down and leave comments.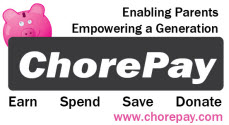 I can't promise you that your kids will beg to do chores with Chore Pay.  But it sure made things easier around here.
Over the summer I finally got serious about my 12, 10 and 6 year old doing chores. Chore Pay will hopefully help continue our streak.  We started simple which I think is key. There's still some work that needs to be done: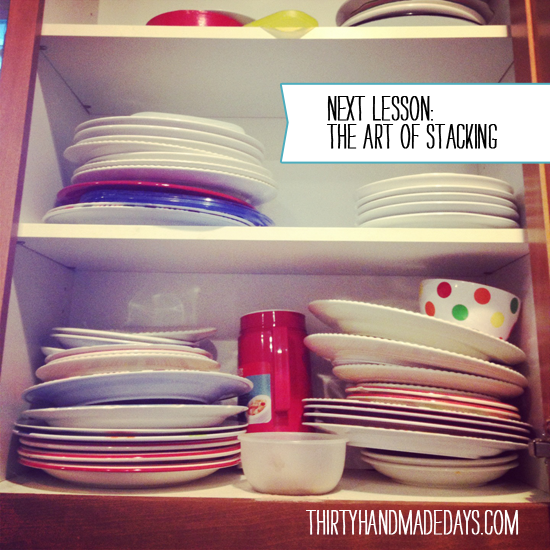 Yes I'm scared to open my cabinets.
I would love to know your thoughts on chores.  How do you get your kids to do chores?
This is a sponsored conversation written by me on behalf of Chore Pay.
These are my opinions about how awesome I think Chore Pay is.