I know, I know. We haven't had Thanksgiving yet! Don't throw tomatoes at me.  I have been guest posting all over with Christmas ideas.  If you're stopping by from a guest post- welcome! Get to know a little bit about me.  And I'd love to get to know more about you!
I will still be sharing a few Thanksgiving recipes, printables, ideas over the next week or so but today is some more Christmas decorations!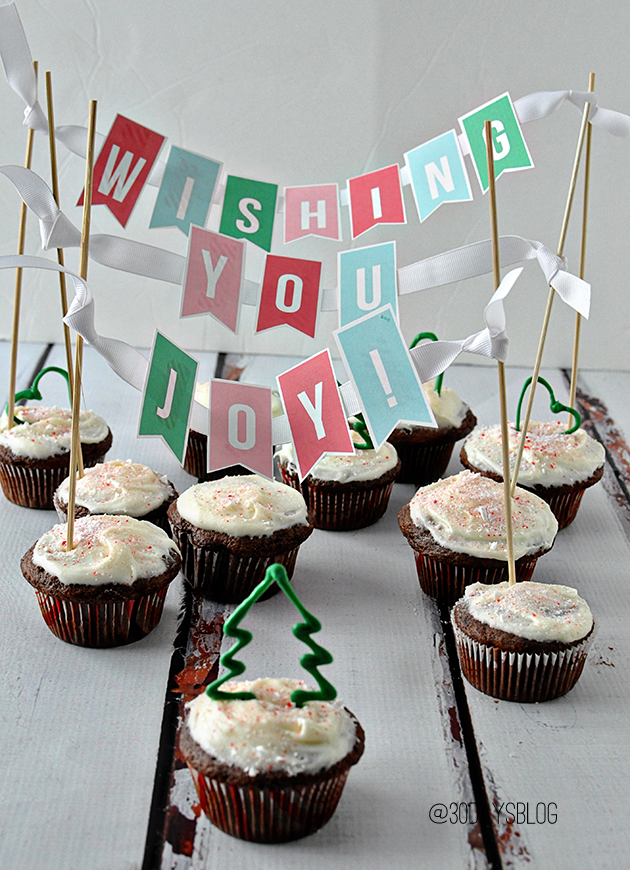 Don't mind the leaning tower of banners….. dang! I will try to get some better pics soon.  For now these will have to do.
I use the word JOY a lot, especially at Christmas time because my Grandma's name was Joy.  So not only do I love the word but it has special meaning.  I gravitate towards any kind of decor using that word.  It was a no brainer to create a banner that included "joy" somehow in it.  I kinda like the way this one turned out.  Hope you do too.
Throughout the year I've shared other printable banners.  It would make a fun gift to print all these out, compile them and tie them up for a creative friend.  They'll be set for all of next year ! Check out my other banner posts: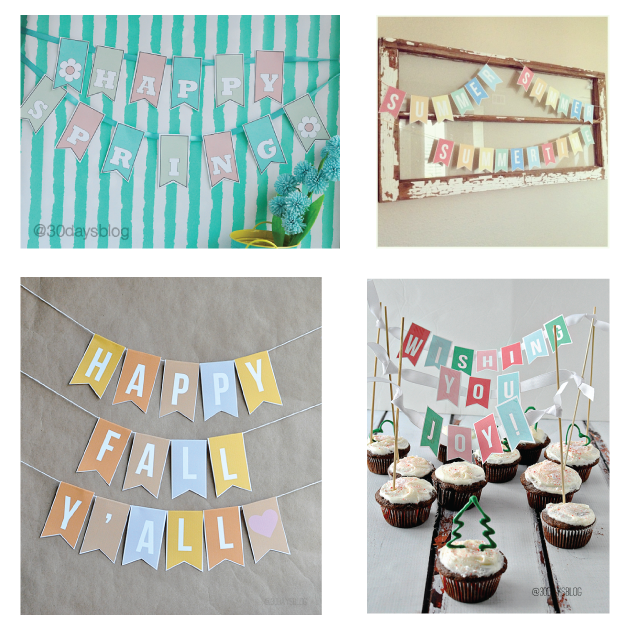 Print this Wishing You Joy banner out and put it together like the other ones! Click the image below.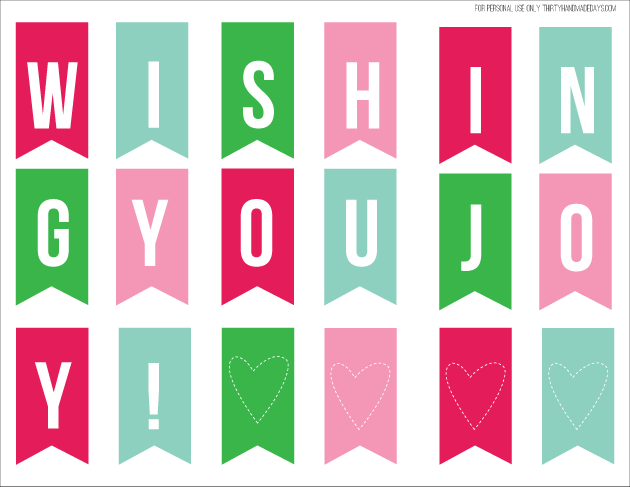 For personal use only. Thanks!
If you're stopping by from Tatertots and Jello – hi!! I have those chocolate templates for you.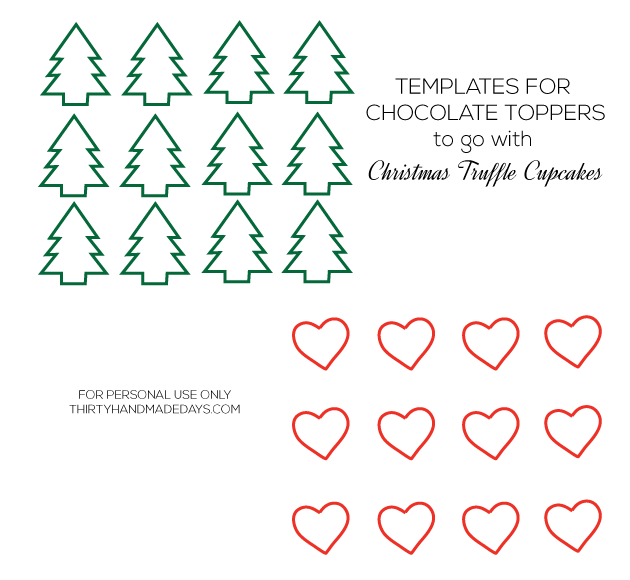 Christmas Trees
Hearts
Do you love printables?  I have 100+ to check out!
Here are a few just from this week: