This is a sponsored post written by me on behalf of Personal Creations.  I'm happy to work with a company that I believe in!

I don't share many pictures of our home here but today I'm excited to give you a little peek into it.  Usually it's a) messy and b) has tons of unfinished projects.  But I joined with 14 top bloggers in a Christmas Mantel Blog Hop.  You'll get to see mine and then check out what everyone else did.  I can't wait to see what they did too!  Plus there is a giveaway included… read on to find out how you can win!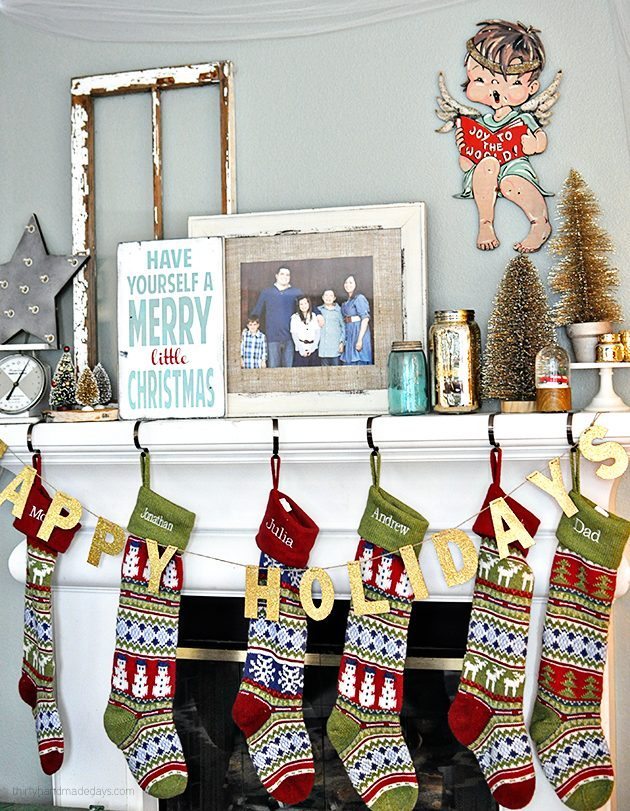 We had our dark brown wall painted this summer but still haven't hung pictures back up over our mantel.  Please tell me I'm not the only one who has projects galore to finish!  This worked out for the mantel for Christmas though because I would've probably just taken them down.  If you visited my home, you'd see pretty neutral walls and main furniture but I LOVE vintage and sprinkling fun colors into everything.  That way I can change out the accessories but the main pieces stay the same over the years.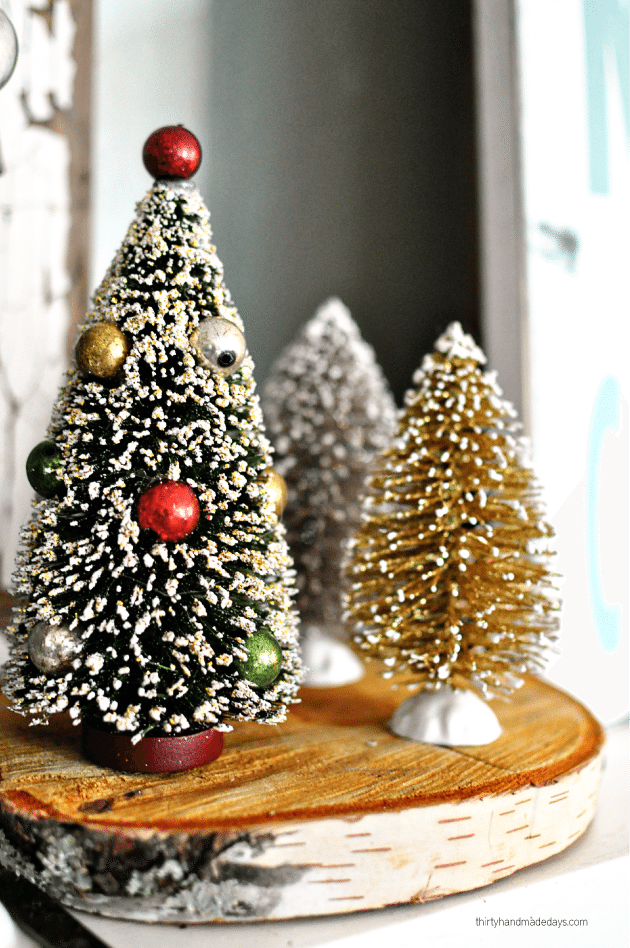 I used a wooden stump as the base for a grouping of trees.  Simple but fun!  I plan on switching out the trees for other seasonal things throughout the year.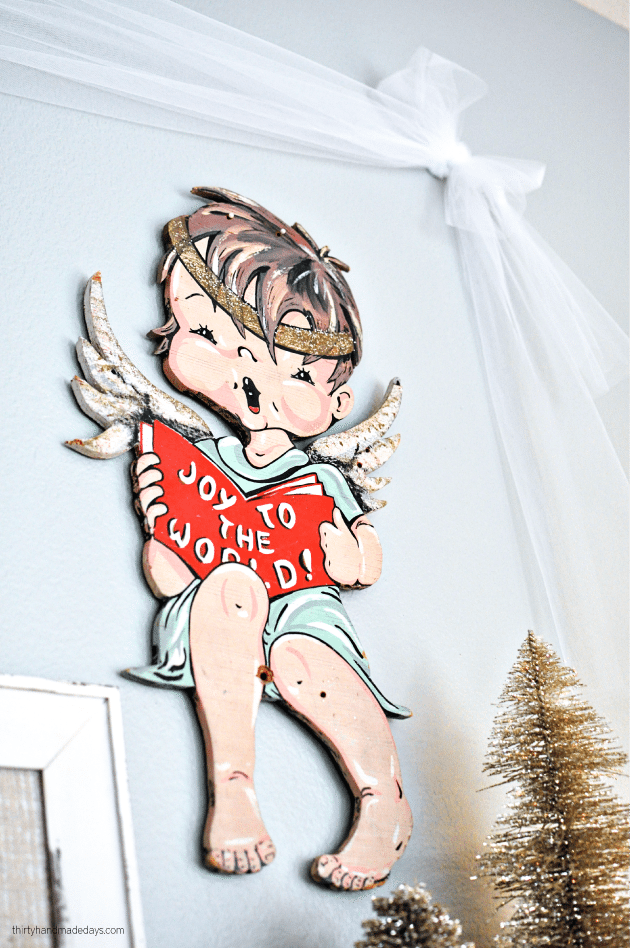 This "Joy to the World" angel was bought at the Queen Bee Market from my dear friend Audra.  The second I saw it, I knew I had to have it.  My family loves the word "joy" as it was my Grandma's name.  I'm drawn to it and when I see something unique, I have to have it.  I love everything about this sweet angel.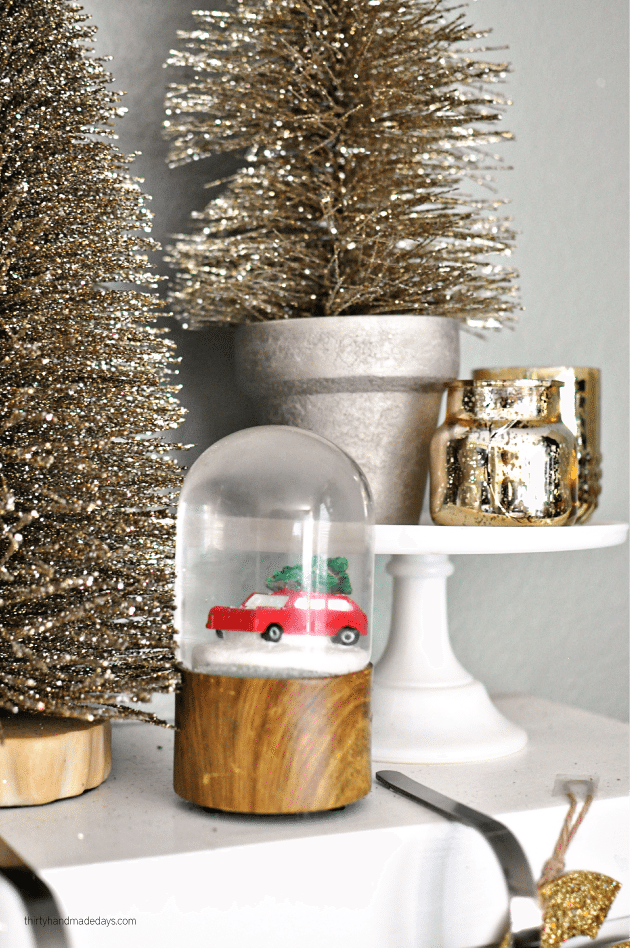 To give the mantel height I used a cake plate (another growing collection of mine) and added gold votives.  The snow globe with a vintage car was found last year after the holidays.  How cute is that?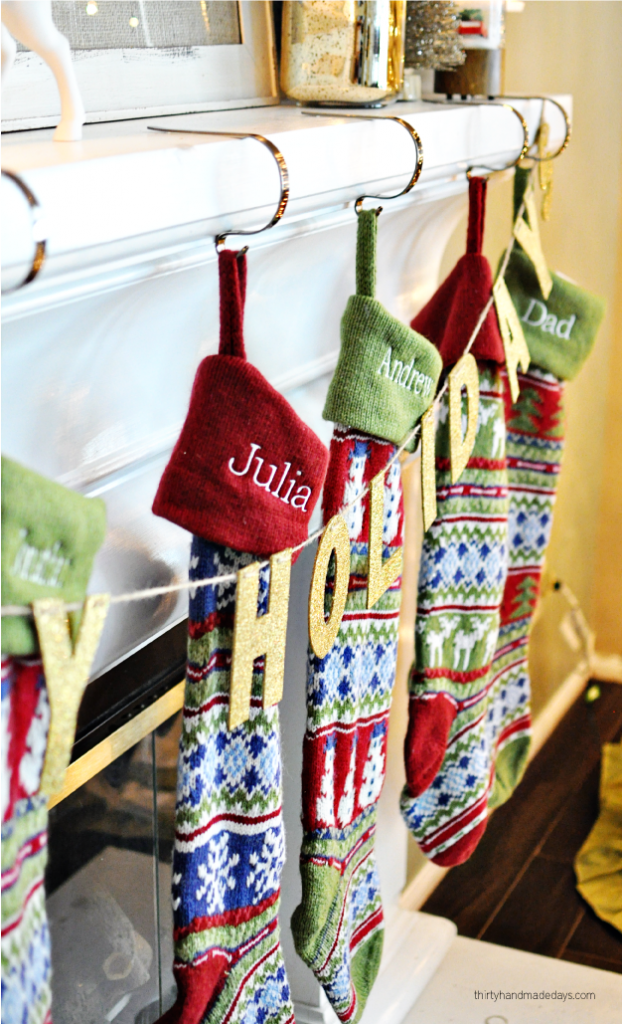 We've had the same stockings for years.  This year I got these knit ones from Personal Creations.  The kids love that they are extra long.  I love that they are bright and festive.  Our previous stockings were more traditional and neutral so it definitely changes things up.  We even added one for Shortcake (in case anyone is counting and wondering why we have 6 stockings and only 5 of us… no this is not an announcement!).
Personal Creations has a ton of products that are unique and would make awesome gifts.   There's something for everyone – men, women, children, grandmas, grandpas, teachers, you name it, they've got it.   I shared some fun ideas for a kitchen themed party that I got from Personal Creations over the summer.   Right now is the perfect time to check them out – and bonus! you can get 20% off your purchase with no minimum required by using the code PCSM20 at checkout. 
To sweeten the deal, I'm hosting a giveaway.  Enter your information below:
a Rafflecopter giveaway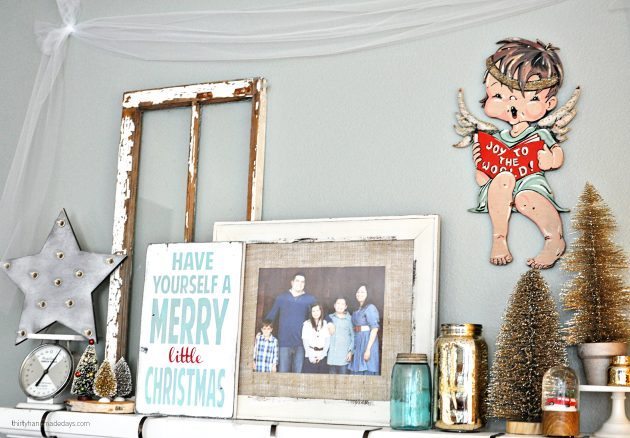 Other little whimsical touches:
a vintage scale, Ball mason jar in vintage blue, an old window found at our local antique mall.  The light up star is fabulous from Junk Art Gypsyz but wasn't photographing well – such a bummer! The "Have Yourself a Merry Little Christmas" sign was a gift from my talented, sweet friend Kristi of Barn Owl Primitives.  I also added some tuile – I played around with a bunch of it, adding then taking away.  I'm still not crazy about it but I know the wall needs something for the height… thoughts?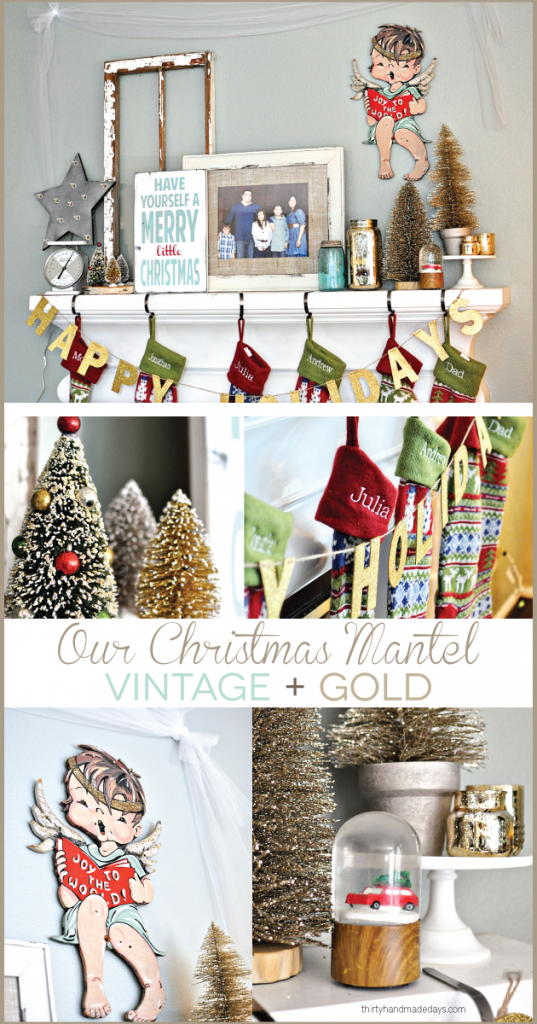 Ok, it's time to tour my friends houses and to see their mantels! I hope take a minute to check them out: