I'm happy to have Stephanie here for Bake Craft Sew with these adorable printable treat bag toppers –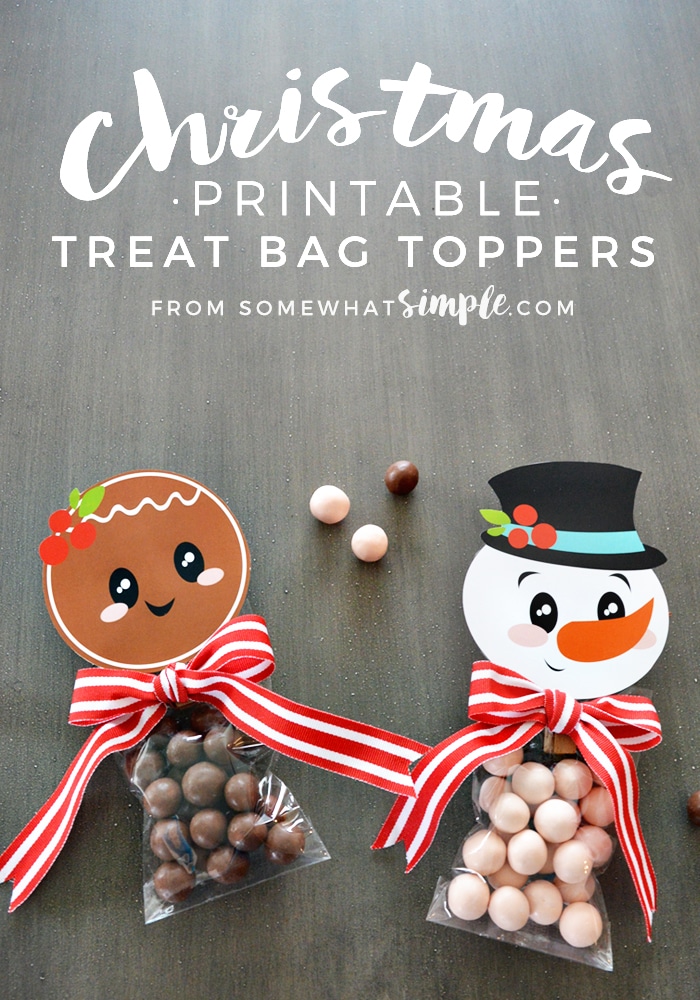 Hi everyone! I'm Stephanie from SomewhatSimple.com and I am excited to be here today!
The Christmas craft I have for you guys today is a super simple way to add some fun to some holiday goodies – Christmas Treat Bag Toppers.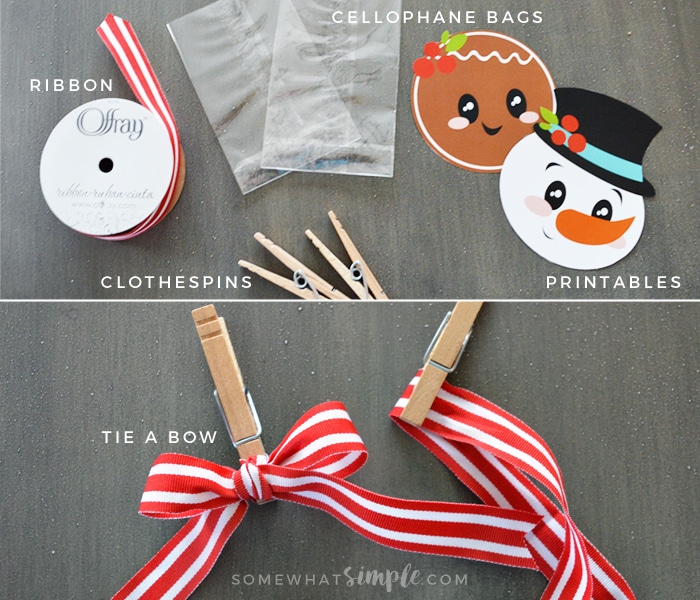 Christmas Treat Bag Toppers
First, you'll need to download these lovelies by clicking HERE.
SUPPLIES:
Toppers (download from the links above)
small cellophane bags (mine were approx. 3×5″)
5×5″ piece of tissue paper
clothespins
candies
glue or tape
DIRECTIONS:
Now, of course, you could skip the cellophane bags and just attach these right onto the bags of candy, but let's be honest with ourselves here. This way is just so much cuter.
Start by filling your bags about 1/2 way full of candy.
Now you can glue your toppers onto the clothespins, or you can just tape them on – up to you!
Add a ribbon and call it good!!!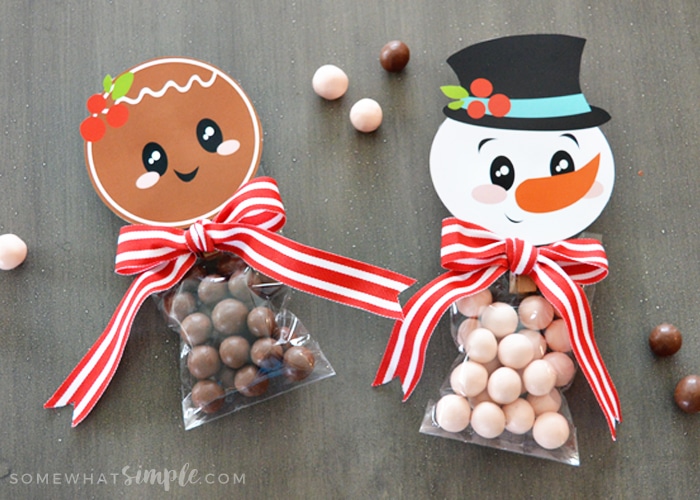 Aren't those so much fun?!
Your kids are going to LOVE them!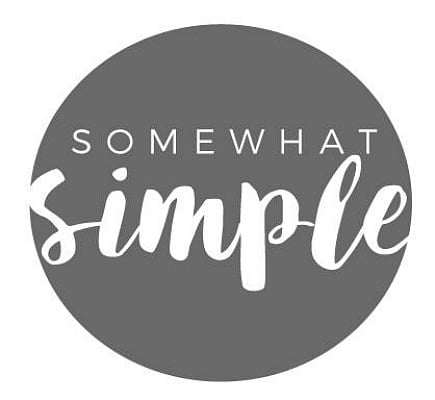 We have plenty of fun Christmas ideas on SomewhatSimple.com. Take a look at a few of our favorites: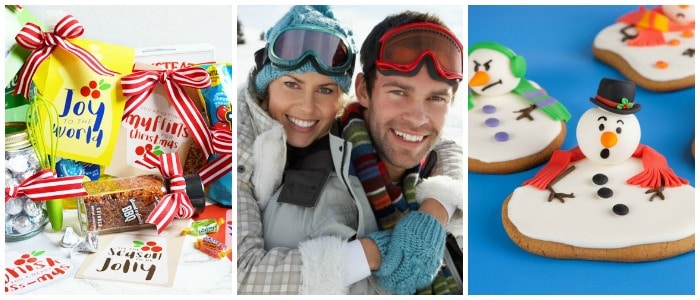 SIMPLE HOLIDAY GIFT TAGS || CHRISTMAS TRADITIONS TO START WITH YOUR SPOUSE || MELTED SNOWMAN COOKIES
And be sure to follow us on Social Media –
Facebook || Pinterest || Twitter || Instagram || YouTube
MERRY CHRISTMAS!