On Friday I hosted a Cricut Workshop to introduce some of my Queen Bee Market vendors and friends to the new Explore.   More on that later.  But it was a fun night hanging out, crafting with a few treats.  My Mom helped get the food ready and this fruit dip with the hit of the night.  Thanks Mom!  It's easy to whip up but tastes so good and is perfect for spring! Yum.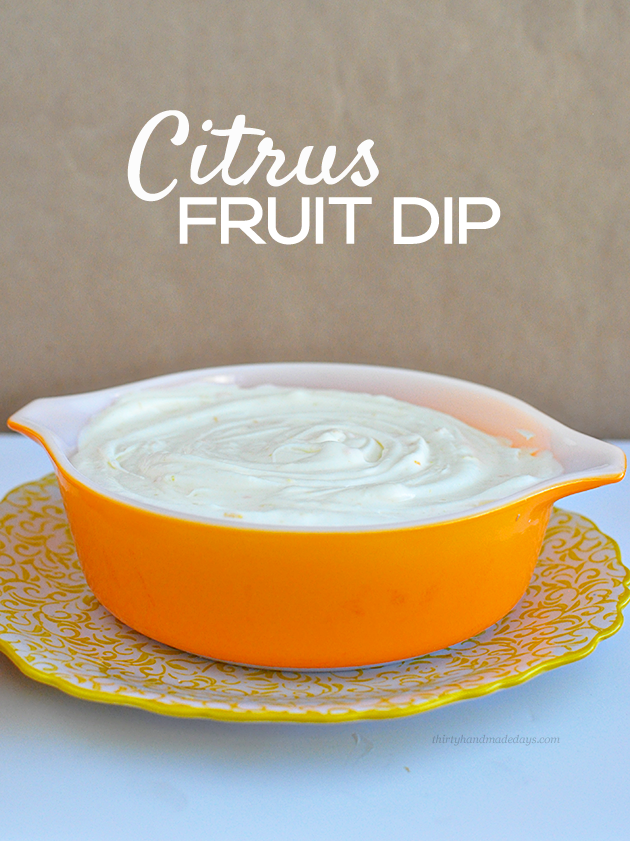 Oh my goodness- it's so light and fluffy. I could eat the bowl myself in one sitting.

Citrus Fruit Dip
Ingredients
1 (8-ounce) package cream cheese
1 cup powdered sugar
1 cup whipping cream
¼ cup granulated sugar
1 lemon, zested and juiced
1 orange, zested and juiced
Pineapple juice
Instructions
Soften cream cheese and whip with powdered sugar until it forms soft peaks.
Add granulated sugar, whipping cream, lemon and orange juice and zest. (I used ½ the juice from one orange for a good consistency but if you like your dip thinner you can squeeze the whole thing).
Continue to beat, adding just enough pineapple juice to achieve desired consistency. (approximately ⅛ c. to ¼ c.)
Serve with fresh fruit.
Recipe slightly adapted from Paula Deen.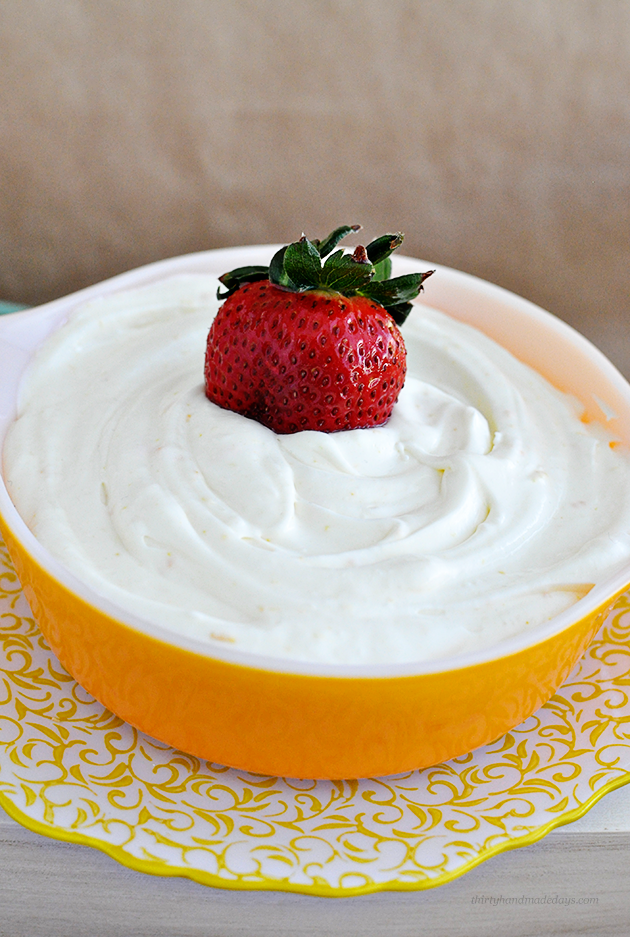 I love all things citrus- I've mentioned that a time or two, right?  Well I do and nothing brings out my love more than sunny days and spring weather.  Yessss!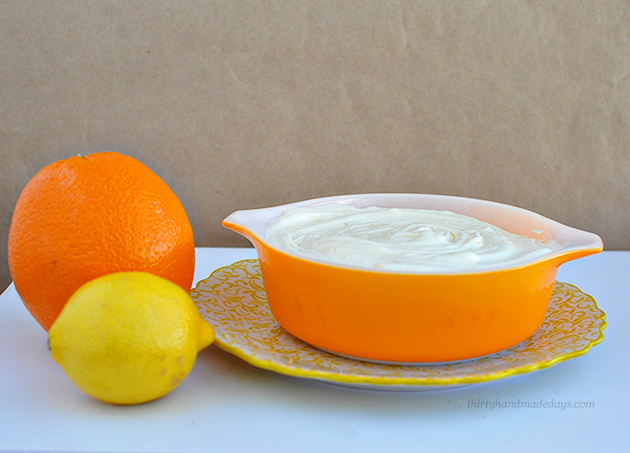 You can serve it with any kind of fruit you like.  My favorites are – strawberries, apples, bananas, pineapple, and grapes.  Josh loves mangoes.  Drew loves kiwi.  Julia likes it all.  And JJ likes plain fruit without the dip.  Although he likes the dip on it's own.  So…..See? Anything is possible.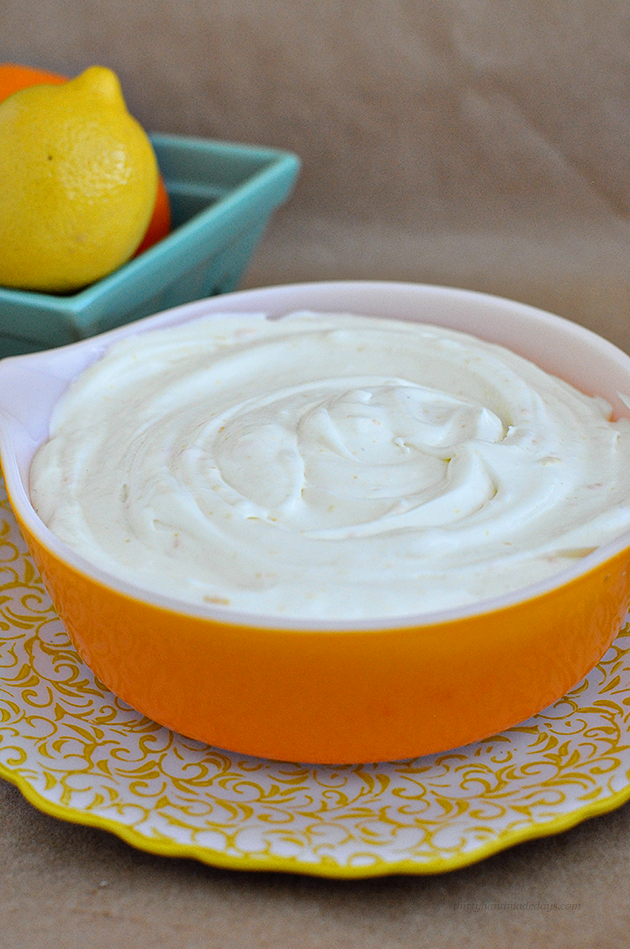 Here are some other super good fruit dips to try out: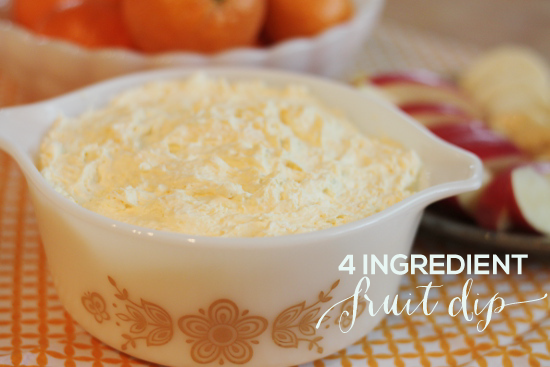 Orangesicle Fruit Dip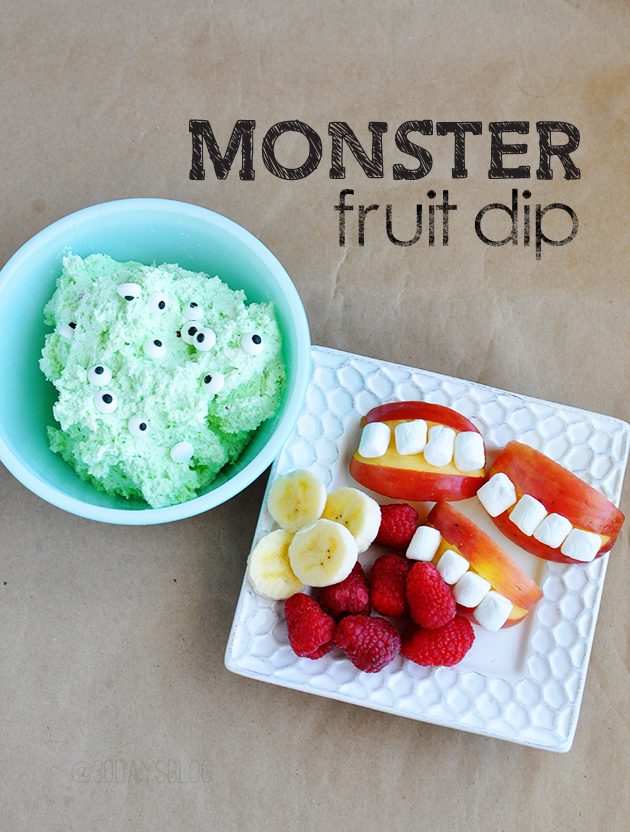 Monster Fruit Dip
This would be fun for St. Patrick's Day tomorrow!  With or without the googly eyes.

Cheesecake Fruit Dip

Creamy Caramel Dip