Early in the fall I gathered some of my favorite cleaning tips to share. Since the kitchen is the heart of our home, might as well star there! As always, please click the link to go to the direct source for each cleaning tip.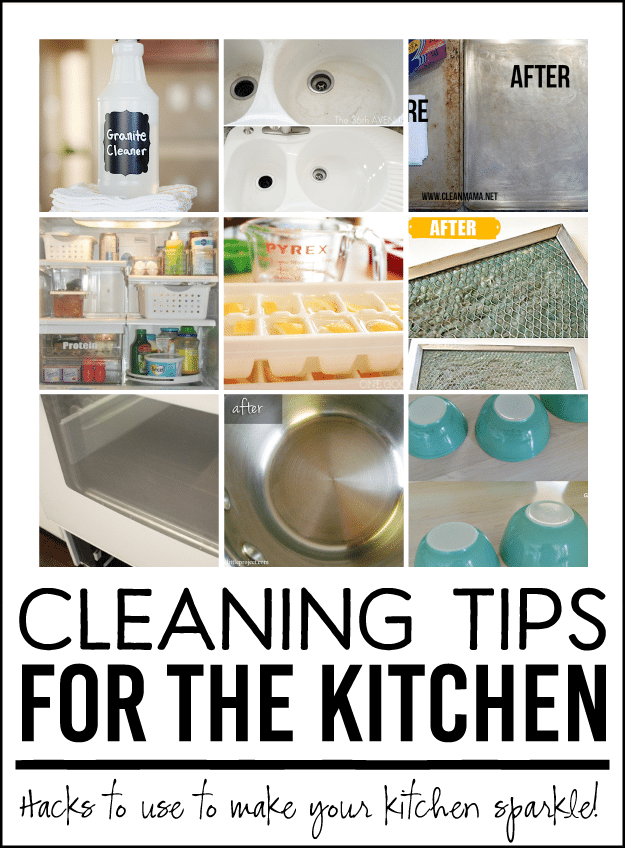 1. If you're anything like me, you have to clean between the oven glass.

2. Our baking sheets have seen better days.  Let's just say they are well loved.  Aka gross.  This is a simple how to from Clean Mama for baking pans in 5 minutes.

3. Have a bunch of splatters and gunk in your microwave?  You can clean it in 5 minutes!


4. What a cool trick – clean your glass bakeware with aluminum foil.   It's super simple and works!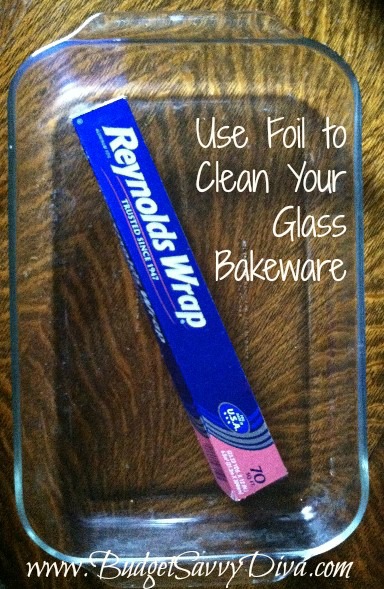 5. Get your burnt pots sparkly clean with simple tip.
6. I'm a huge Pyrex fan.  I usually hand wash it.  But if you throw it in the dishwasher, use these tips to get the marks off.

7. Vivienne from the V Spot  has a no scrub way to cleaning stoves, burners and grates.  Definitely need to try this!
8. Clean your glass cooktop.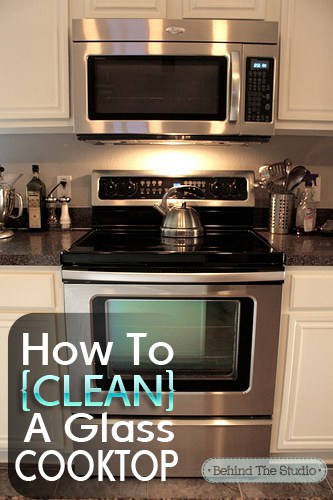 9. You know when your stove hood gets all greasy and gross? Yuck.  There's a way to clean it.  One Good Thing Jillee shows you how to do it!
10. Learn how to clean your stand mixer from Clean Mama via A Bowl Full of Lemons.

11. Make your own granite cleaner from No. 2 Pencil to make your counters shine!
12. Yep, we have a porcelain sink that usually looks like the before picture.  My friend Desiree from the 36th Ave has some great tips for how to clean a porcelain sink.

13. Now this is genius! A great way to keep your disposal happy and clean from One Good Thing Jillee.

14. When I asked about what type of appliances to get on my Facebook page, everyone screamed NOT to get stainless steel.  I heard the message loud and clear.  Apparently they are hard to keep clean.  Learn how to clean stainless steel appliances from Clean Mama.
15. Learn how to clean and organize your fridge with these tips from Clean & Scentsible.

Looking for other kitchen related posts?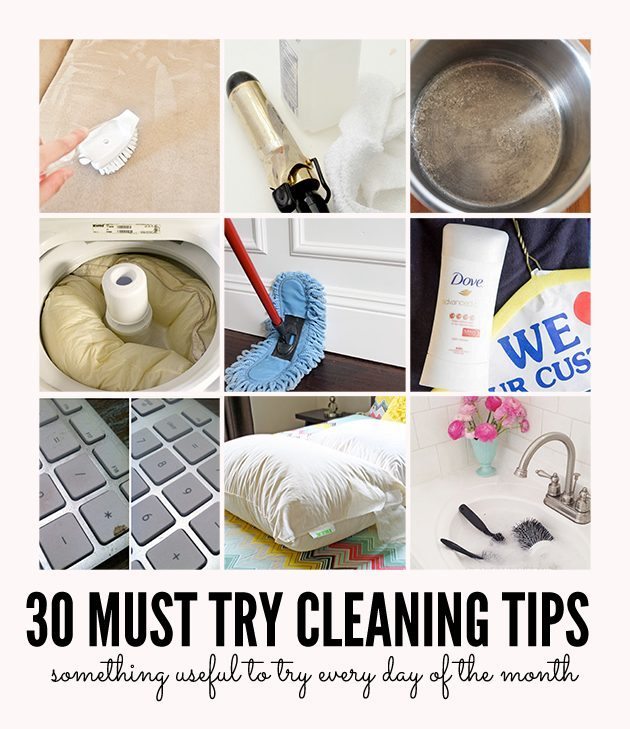 Must Try Cleaning Tips

Tips to a More Organized Kitchen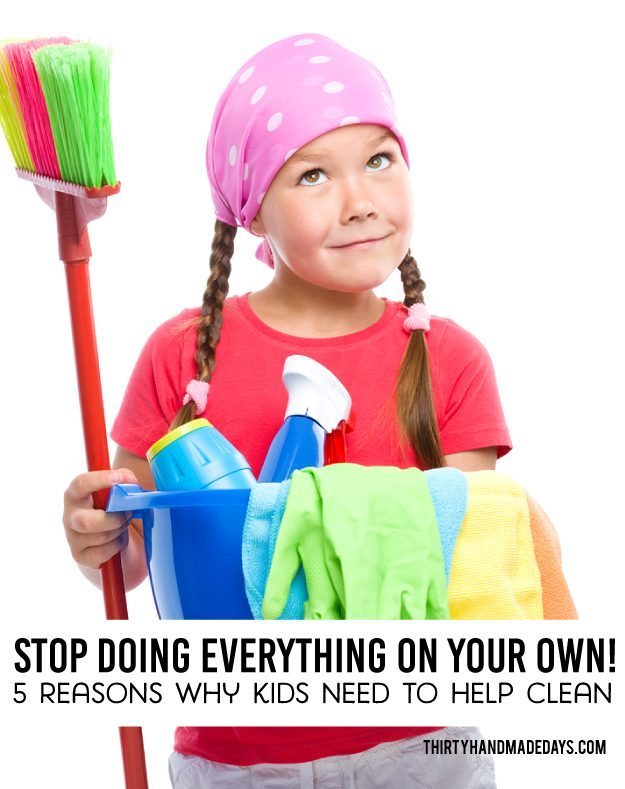 and make sure to get your kids helping!