Hopefully you've got room in your heart for a couple more Valentine's themed ideas. Because today I've got a special one.   I'm sharing a fun "red" themed idea along with nine other creative blog friends.  See below for their awesome ideas!  Red has always been my favorite color so I was excited (and a little stumped) on what to make for this month.  This gift idea could actually be used throughout the year but I came up with it for my Mom for this week.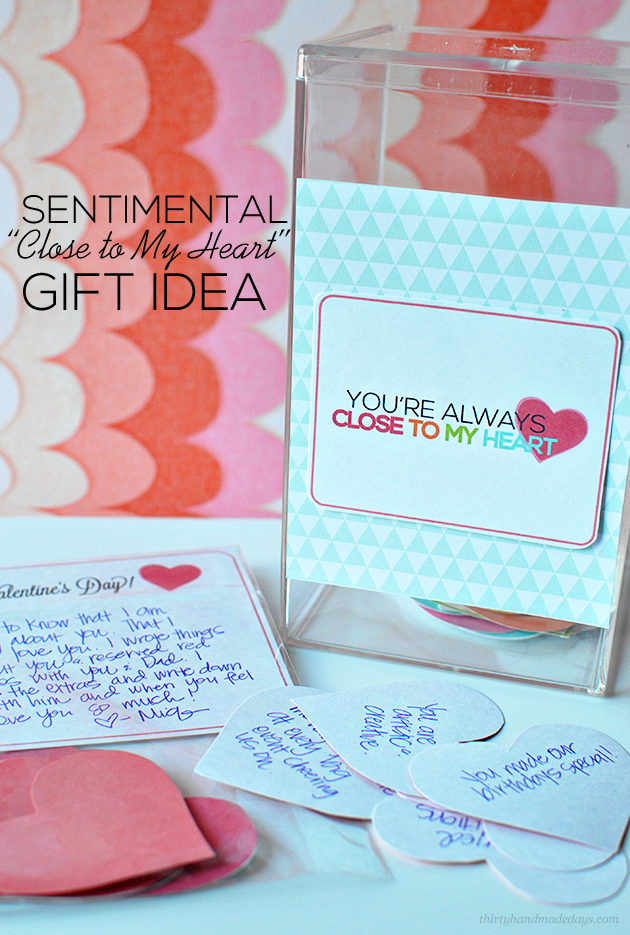 As most of you know, I lost my Dad just a couple months ago to cancer.  The truth is- life just moves on but my heart is broken and the tears flow over the silliest things.  I don't know that I'll ever get used to life with his infectious smile or his supportive "I love you" and "I'm SO proud of you" talks.  I missssss him.  I really do.  It's been a whole different world without him and becoming a part of this dreaded club I never wanted to join.  My siblings and I have been navigating our way through this new territory.  We are concerned for our mom – who is brave but who without a doubt misses our Dad.  Nothing can replace him.  We don't want to do that.  We just want to make sure that she feels loved and supported.  But knowing when to check in or give her space can be tricky.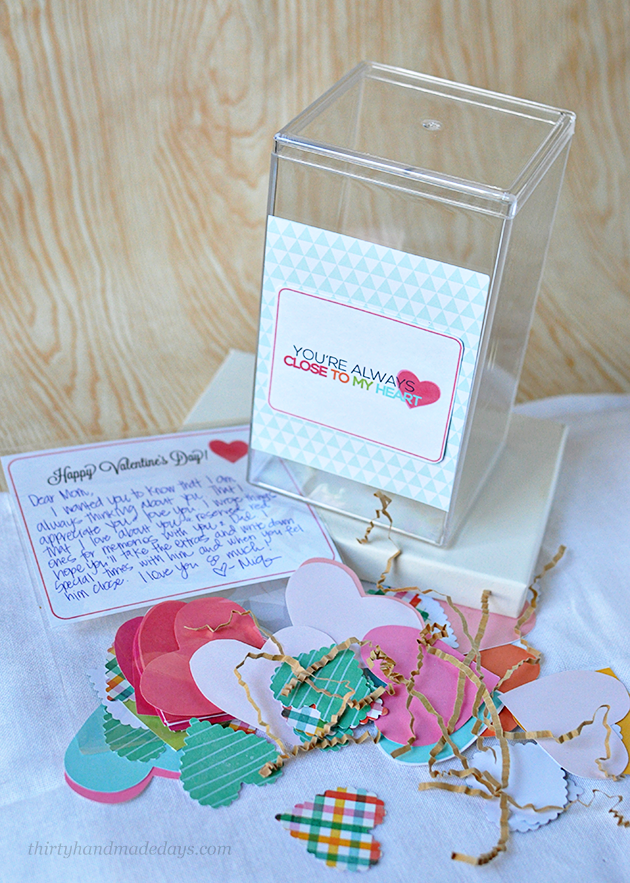 By now you're probably wondering what on earth that has to do with this post….. well I created a simple gift for her to (hopefully) feel loved and thought of.  Surely I'm not the only member in this club so I figured I could share this project with you.  It doesn't only have to be for widow/widowers.  It could be for a friend that you want to acknowledge.  It would work for your spouse… pretty much anyone that you care about.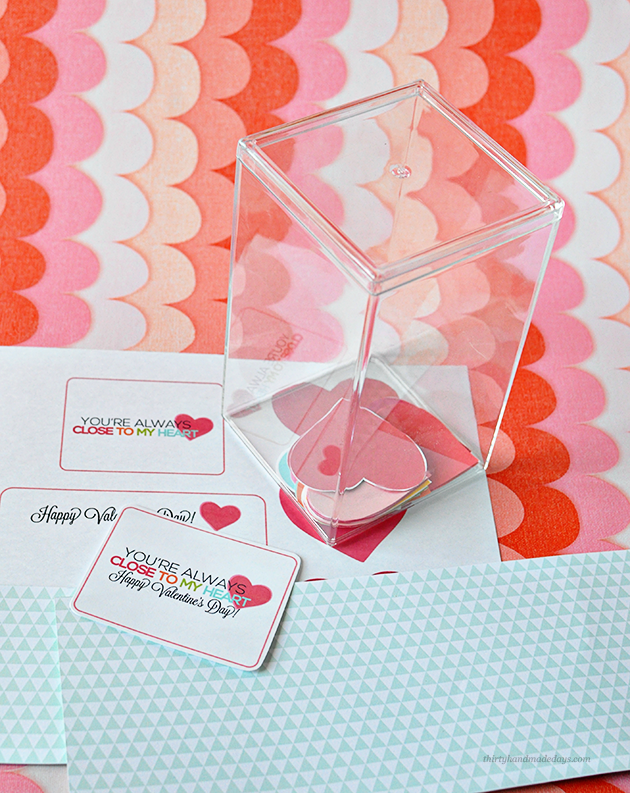 Ok so here's what you do:
Get a box (this is the one I got*),  jar, anything to hold your hearts in it.
*affiliate link included
Print out the "close to my heart," "Happy Valentine's Day," and hearts printables
Write a little note explaining the gift on the Valentine's Day card.
Cut out hearts and write something on the back of each one- you could do memories, fun times,  what you love about them etc.
Cut out the "Close to my Heart" and attach it to your box, bottle, etc.  I used some cute scrapbook paper to back mine.
For my Mom, I reserved the red ones for memories with my Dad.  She can write things down — memories, things she loves about him, when she feels him especially close.
Stuff the hearts/card/everything in the box and package it up all cute for Valentine's Day.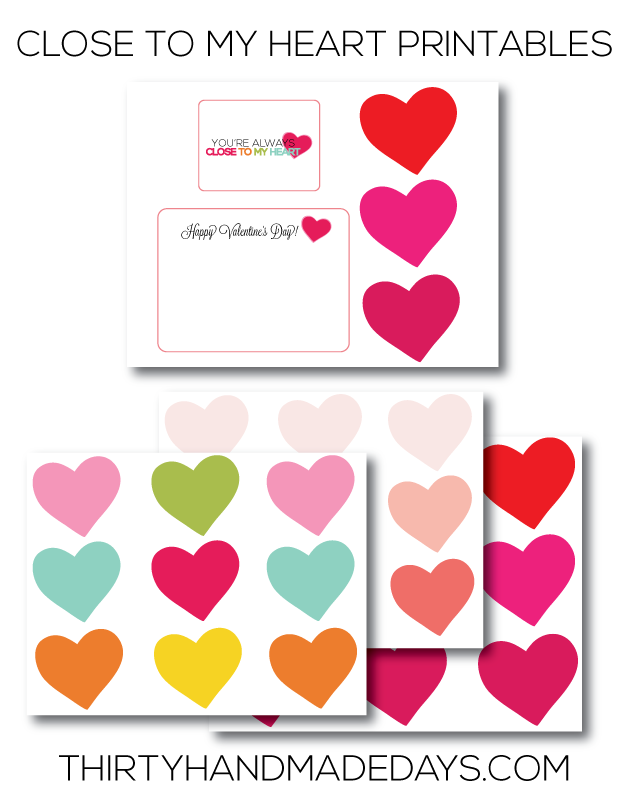 Download the Close to My Heart printables packet.  For personal use only.  Thank you!