Yesterday I talked about losing weight. To balance things out, today I have a fun dessert idea. Cookies in a can. Remember when I did bread in a can? So fun!  This is a different take on the same idea.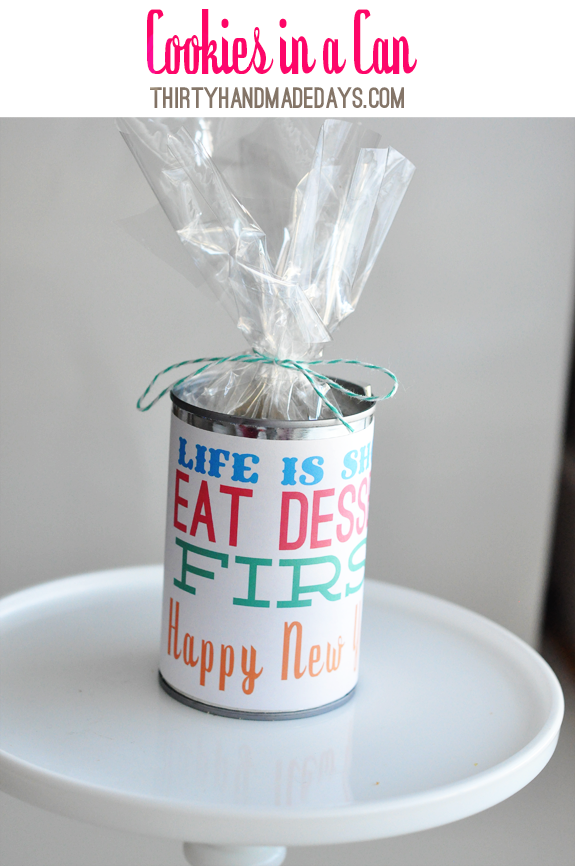 First I made our very favorite cookies.  Seriously these are hard to keep in our house- they are gone quickly!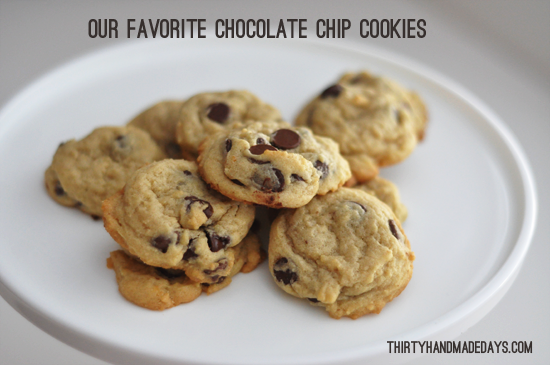 Just like before, I used a fruit can.  (you could probably use any can but the thought of cookies in a cream of chicken soup can sounds awful to me)  I took off the paper label.  I added 6 cookies to my regular sized pear can.  I always use my favorite favorite cookie scoop from Sweet Baking Supply.  I love that thing.   It changed my cookie making life.  (dramatic much?)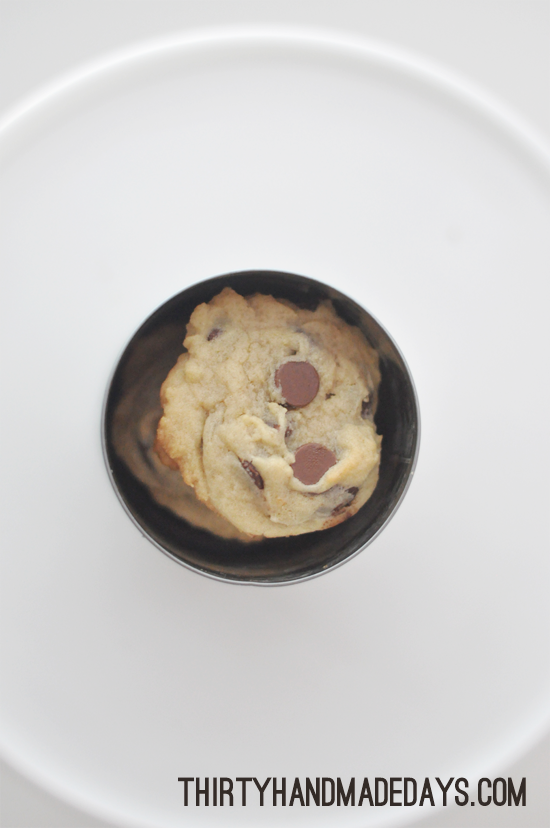 I then printed out my "Life is short, eat dessert first" printable.  And used double stick tape to attach it to my can.  Super duper easy.  At first I added a muffin tin and some twine- an obvious cute choice.  But it was a total pain! It took longer than anything else.  And my daughter had to hold it down to help me.  Silly huh?  Looks pretty cute though: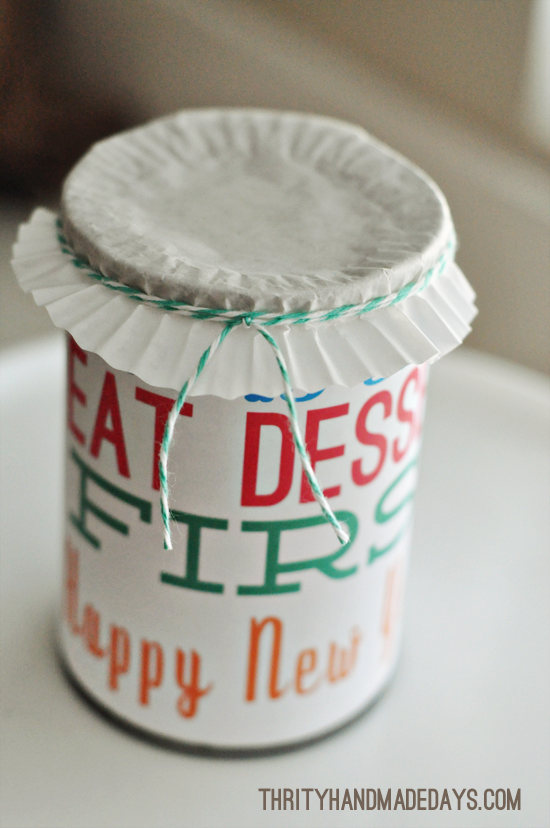 An easier approach would be using cellophane and wrapping the cookies and then tying off with twine.  Still cute but takes less time.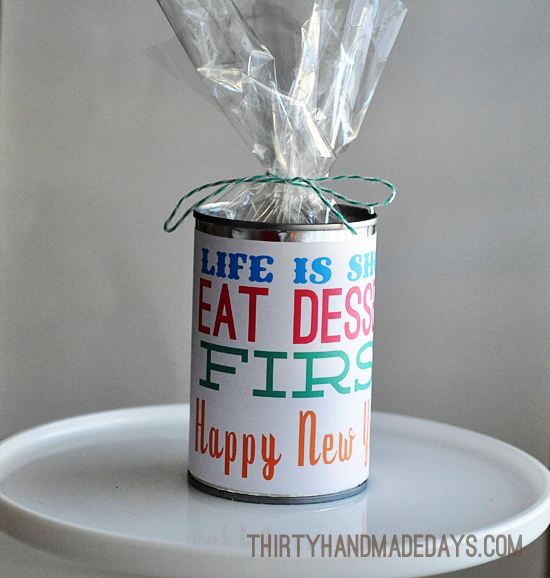 Download your own "Life is short" Happy New Year printable!
As always- these are for 30days followers and for personal use only.  Thanks!