It's late in the afternoon and you've got nothing ready for dinner.. sound familiar?  This Cordon Bleu Casserole is one of those last minute recipes you can whip up with just a few ingredients.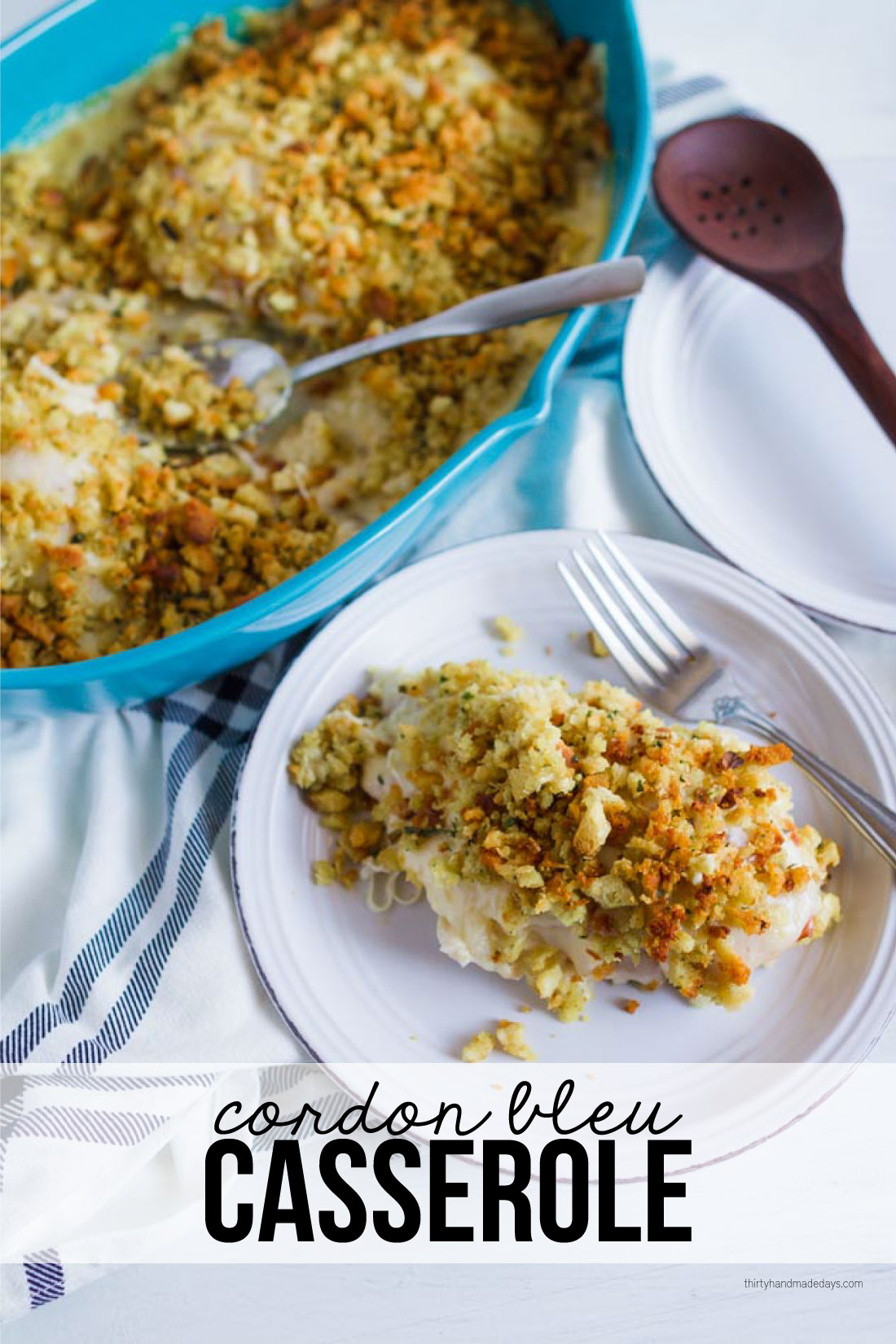 I know some people aren't huge fans of cream of _____ soups in recipes.  But I use them every once in awhile and they make dinner so easy to make.  To each their own, right?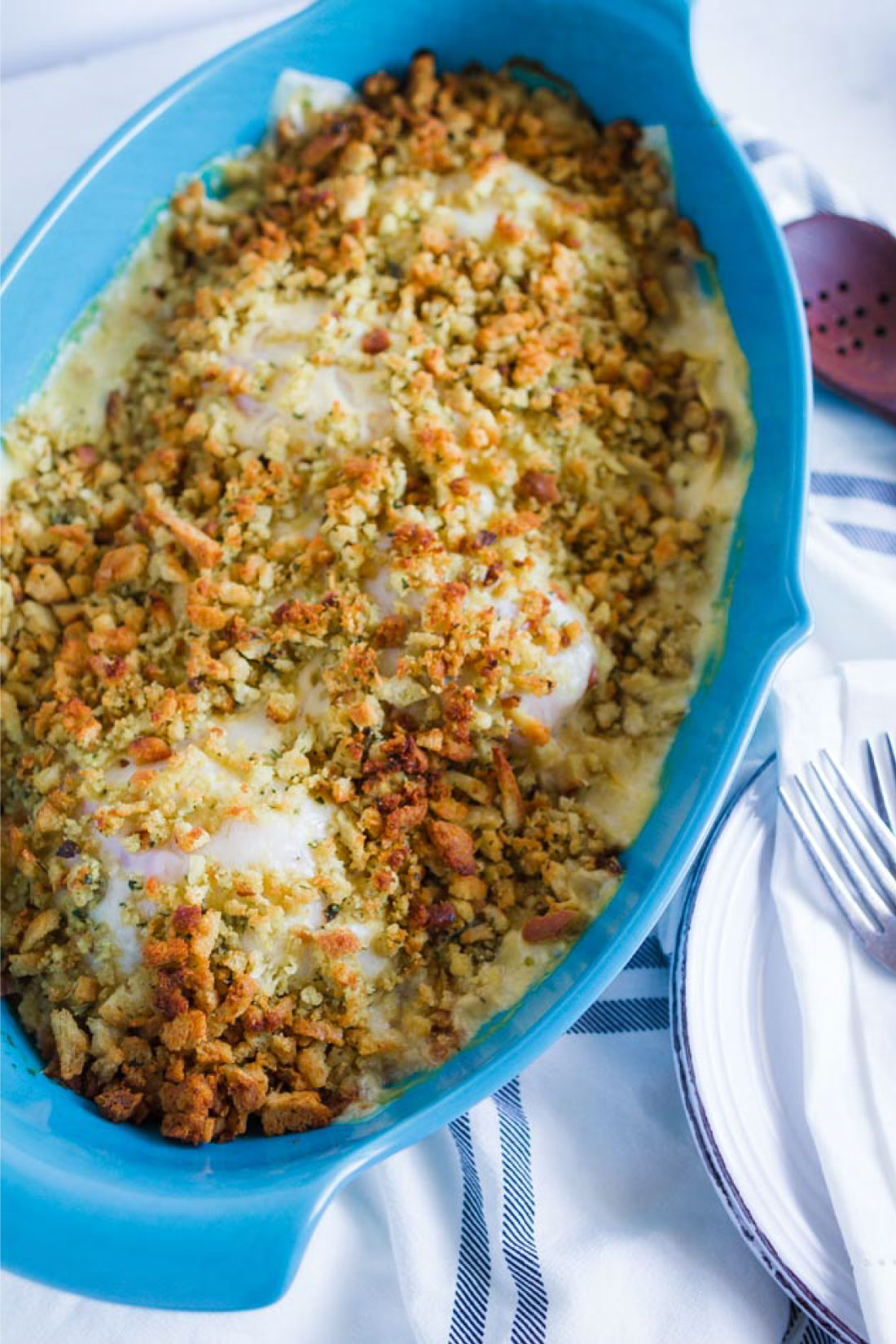 I don't use cream of celery as much as some of the other ones but this recipe calls for it.  It gives it the perfect creamy taste.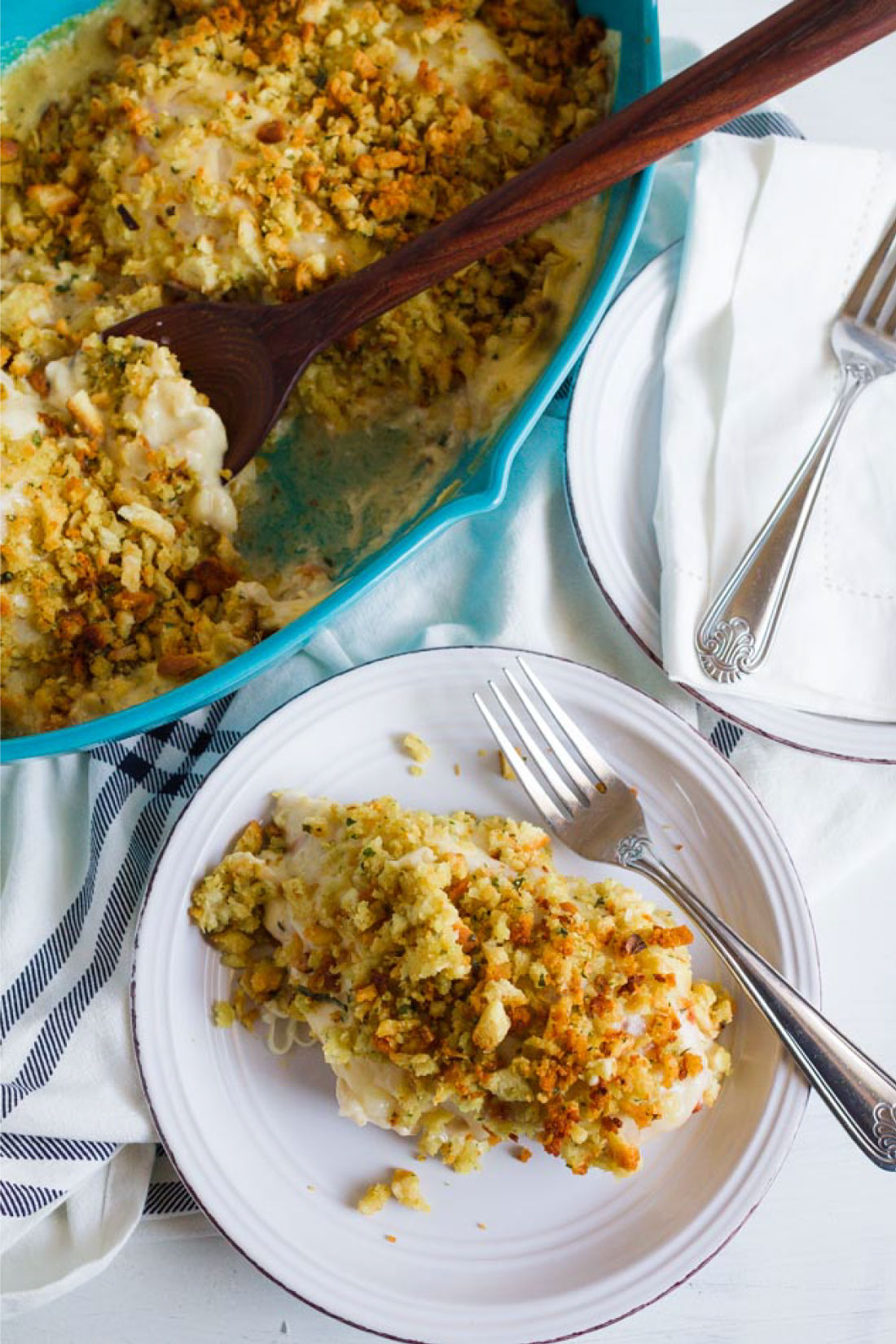 The best thing is that you mix a few things, throw them in a pan and you have dinner ready in an hour.  There is very little work involved in this main dish recipe.

Cordon Bleu Casserole
Ingredients
½ c butter melted
4 boneless, skinless chicken breasts
6-8 slices ham
6-8 slices swiss cheese
1 can cream of celery soup (mixed with ½ can of milk)
1 box stuffing and seasoning
Instructions
Mix stuffing and melted butter together.
Layer the remaining ingredients in order in a casserole dish.
Bake at 350 for 50 minutes covered.
Remove cover and cook additional 20 mins.
And your family will love it!