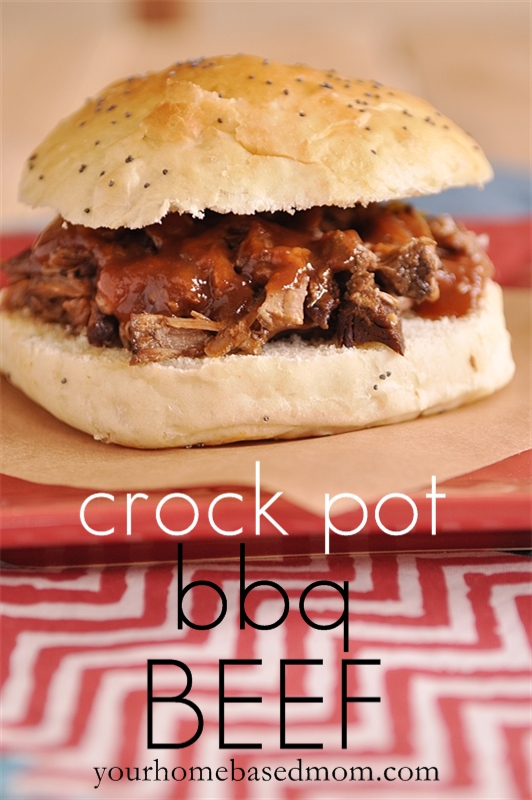 School is out here in the NW and so it is officially summer!   Summer time brings it's own set of challenges when it comes to dinner time.  I like to play as much as the kids do in the summer so the goal is to spend as little time in the kitchen as possible. When you get rid of the routine of school somehow that routine of dinner gets harder and harder.
That is when the crock pot comes in handy.  Throw dinner in first thing in the morning – head out to play and dinner's ready when you get home.  I also love the fact that on those hot days  of summer the crock pot doesn't seem to heat up the kitchen as much as the oven does.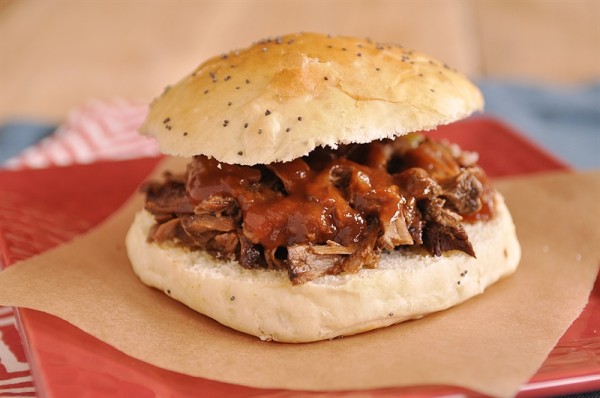 Today's recipe for Crock Pot BBQ Beef is an easy one and a delicious one.   Throw it all in the crock pot and let it cook away.  Heat up the leftover sauce at the end for some extra goodness and you are good to go.
If you are feeling extra energetic you might want to even try making your own homemade buns.  It would be a fun hands on activity for the kids too!
They are so easy and so much yummier than the store bought ones.  The recipe for homemade hamburger buns  can be found here.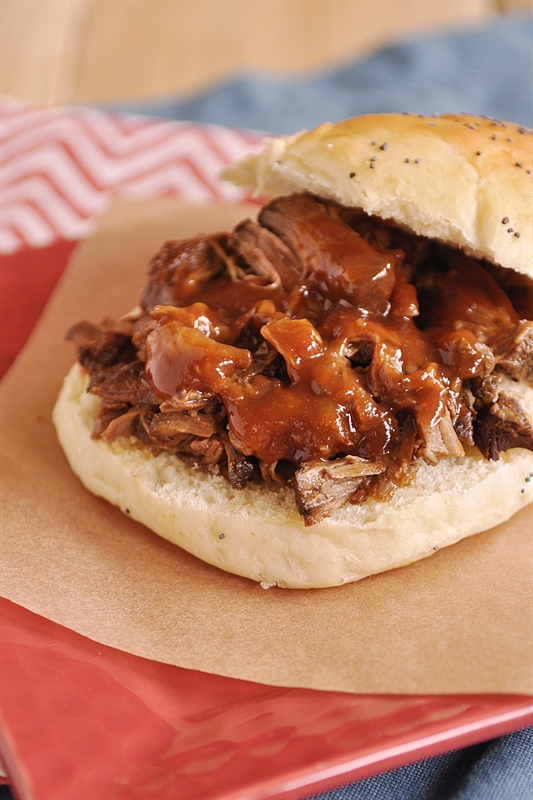 For some other quick and easy crock pot dinners check out these:
Crock Pot Brown Sugar and Maple Pork Tenderloin
Crock Pot Honey Sesame Chicken
Enjoy!
Leigh Anne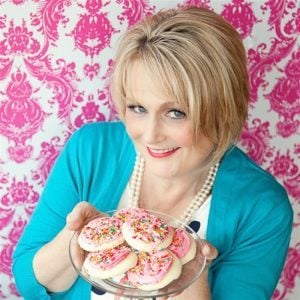 You can also visit me on Facebook, Pinterest, Twitter or Instagram.
Crock Pot BBQ Beef
Ingredients
2-3 lb. chuck roast
1 onion, chopped
1 12 oz. can cola soda (1½ C)
⅓ C Worcestershire Sauce
2 Tbsp apple cider vinegar
1 beef bouillon cube
1 tsp dry mustard
½ tsp chili powder
4 cloves garlic, minced
1 C ketchup
Instructions
Put beef in crock pot.
Add onions.
Combine cola, Worcestershire sauce, vinegar, bouillon, mustard and chili powder.
Reserve 1 cup of mixture.
Pour remaining over roast.
Cover and cook on high for 6 hours or low for 8-9 hours.
Roast will be tender and pull apart easily.
Remove roast from crock pot and shred.
Combine reserved sauce and ketchup in pan and heat until slightly thickened
Pour over meat and stir.
Serve on buns.
I linked this post up to some of these parties!