Use this adorable idea to dress up mason jar gifts. It would be perfect for gift cards and all kinds of treats!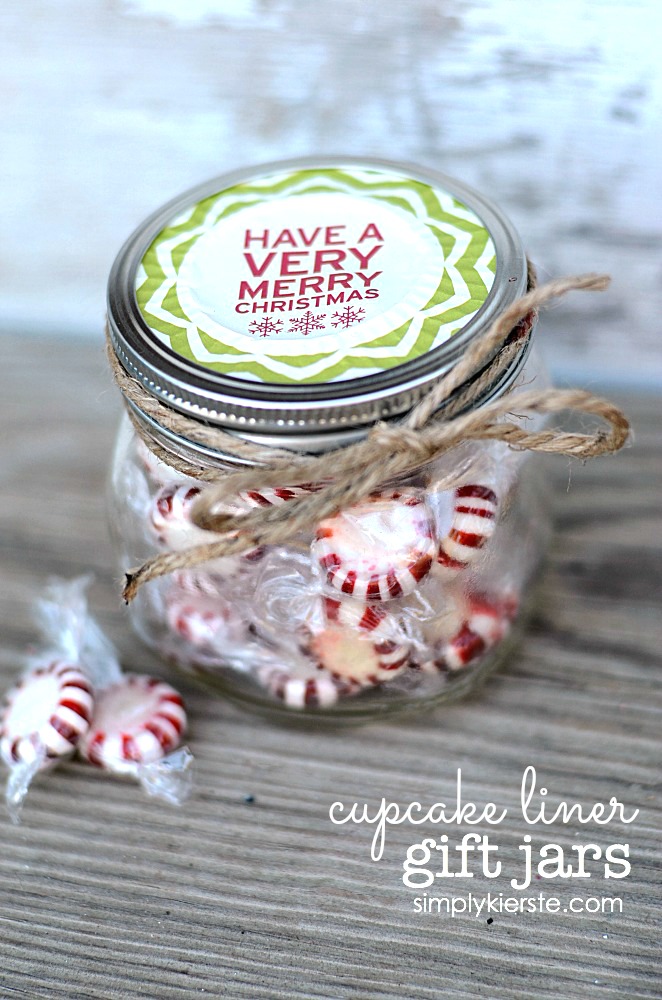 Hello, friends! I'm Kierste, the girl behind the blog Simply Kierste, and I'm delighted to be here with you today!
I'm all about simple ideas that pack a big punch–small things that don't take a lot of time, but look like you did. :) There are certain things that I keep on hand throughout the year for packaging, but especially at Christmastime. I'm going to let you in on a little secret about one of my favorites…cupcake liners! They fit perfectly on the top of mason jars, and dress them up to make an easy and adorable Cupcake Liner Gift Jar.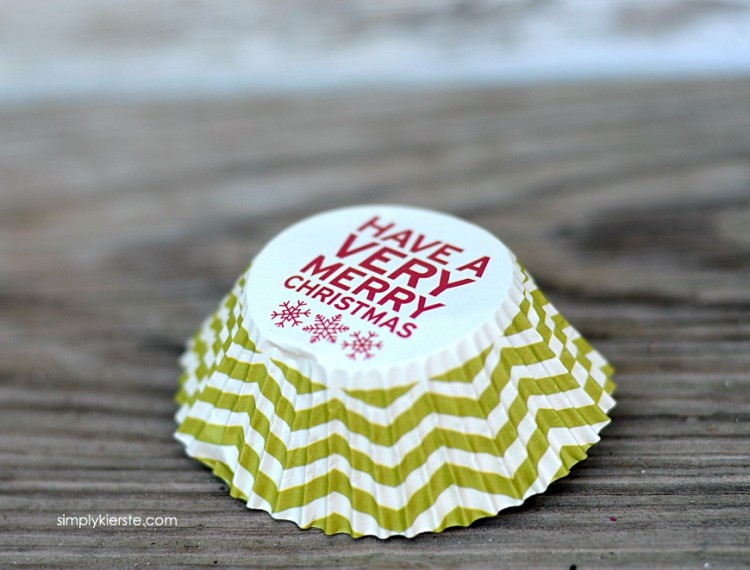 Isn't that SO cute? And it literally took me three minutes. THREE!
I like to look for liners that have words on them, like the ones I'm using here. They are by Martha Stewart, and I found them at Michaels. I've found others at Joann Fabric, Target, Walmart and other places–when I see cute ones, I snap them up! You can also use ones that don't have text–a darling pattern, or even a solid are super cute too, and EASY. They're also really budget-friendly, which is always a plus, especially during the holidays. The jar I used is a wide mouth jar, and the liner fits exactly on the lid. If you use a regular mouth jar, the liner will fold over the edges a little bit, giving it a little "skirt". Both are cute…just depends on which one you like best!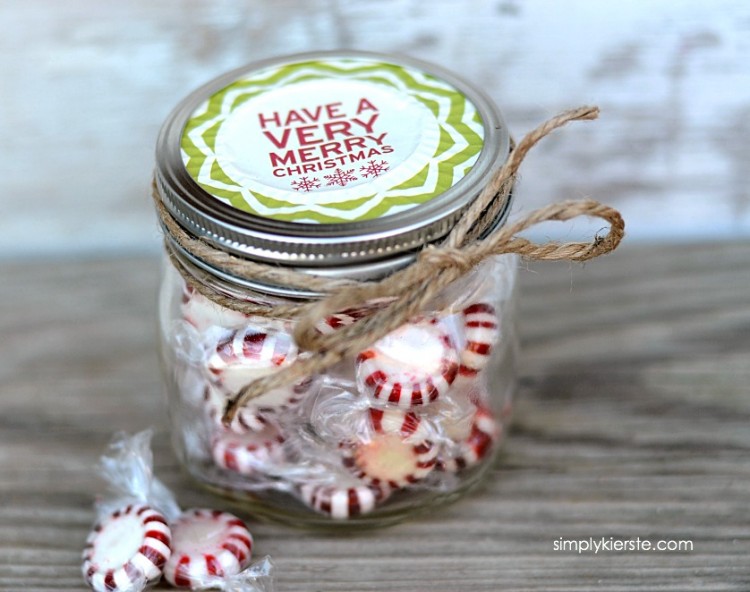 Just fill a jar with your choice of treat or gift, then lay the cupcake liner on top of the jar lid, screw on the ring, and you're set! I love how fast and easy it is, and if it I don't have time to make or print a printable, I have something super cute that I can put together in just minutes. You never know when you'll need to throw together a little something for someone–a thank you, hostess gift, birthday gift, and a million more!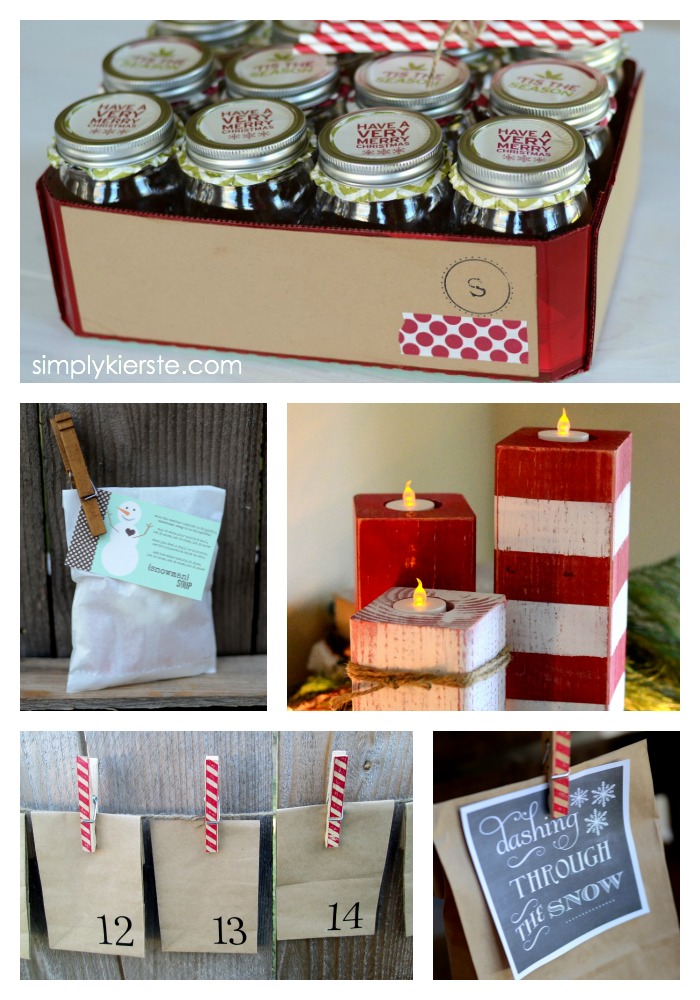 Thank you so much for having me–it was so fun to be here! I'd love you top stop by Simply Kierste and say hello…anytime! I've got even more fun and easy Christmas ideas and projects!
This post originally appeared as part of the Bake, Craft, Sew Series.