Hi everyone, it's Emma from Craftinge again and I'm back with a super cute Easter project! I'm loving Easter and Spring right now and I've been very into sprucing up my space with bright oranges, greens, blues, and pinks. Even more then that though, I love sprucing up my space with CHEAP decorations. The decoration I'm sharing today IS a cheap way to spruce up your space, I call it my easter chick canvas art.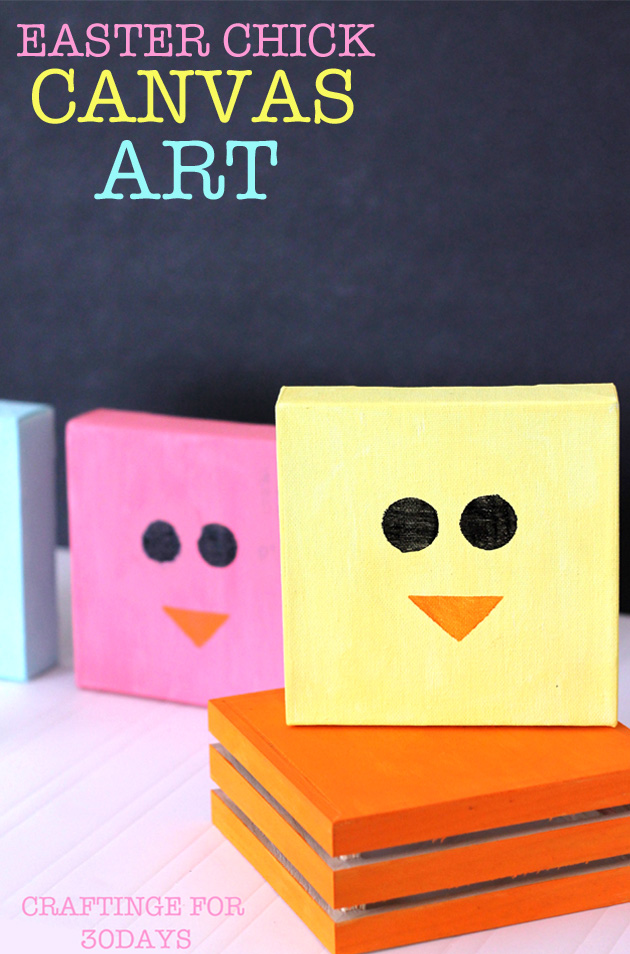 This project that I'm sharing today is very cost efficient and uses only a few materials: mini canvases, paint, and a vinyl stencil.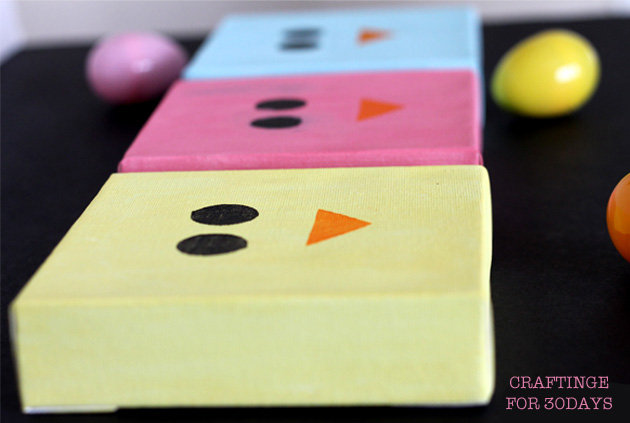 Arn't they cute!? I really like the way they turned out. One of the other great things about this design is that you don't need a silhouette (which I usually use) or a Cricut, you can just do it freehand. I made three different color ones and I love how they look together.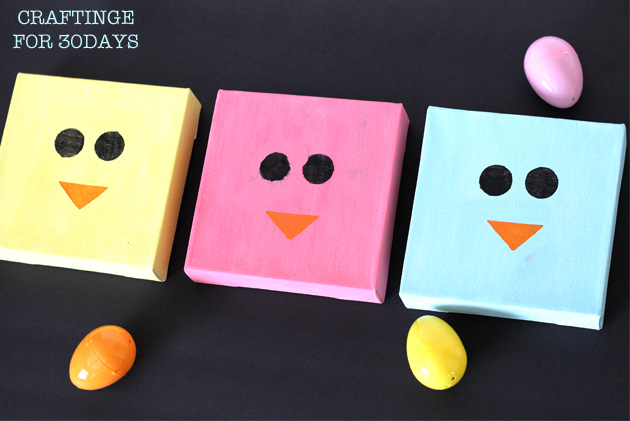 MATERIALS:
6″" canvases.
Paint
Vinyl (to make the stencil for the face)
Punches (Optional. It is for making the stencil, you can either use a punch or do it freehand)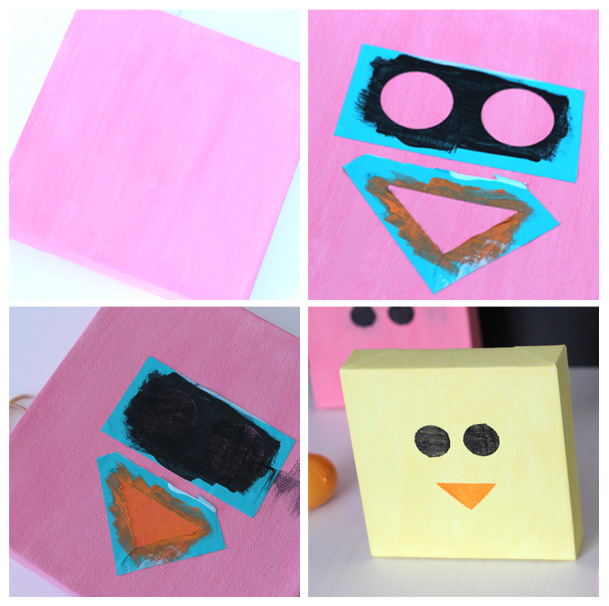 STEPS:
Start by painting the background of your canvas a solid color.
Now let's make our stencil. Cut a piece of vinyl that's at least two and a half inches wide/long.
Cut  two circles on the vinyl for eyes, and a triangle for the nose.  For this part you can also use the punches if you have them.
Now take that vinyl off the paper backing  and put the sticky part onto the canvas. When you put it onto the canvas, make sure your places you punched for your eyes and nose are centered on the canvas.
Paint. You want to just paint inside the holes for the eyes and nose.
Let it dry.
Hang up and ENJOY!

Thanks for joining in everyone! Feel free to check out my: