This post contains affiliate links at no additional cost to you whatsoever.  Just so you know – I only post about things I 150% love.  Pinky promise.
I recently shared Summer Rules for kids.  It was well received but the funny this is that lots of people said they wanted a daily list like that for themselves.   This is sort of an adult version of that list.  You can use electronics if you check off all the things on your list. ;)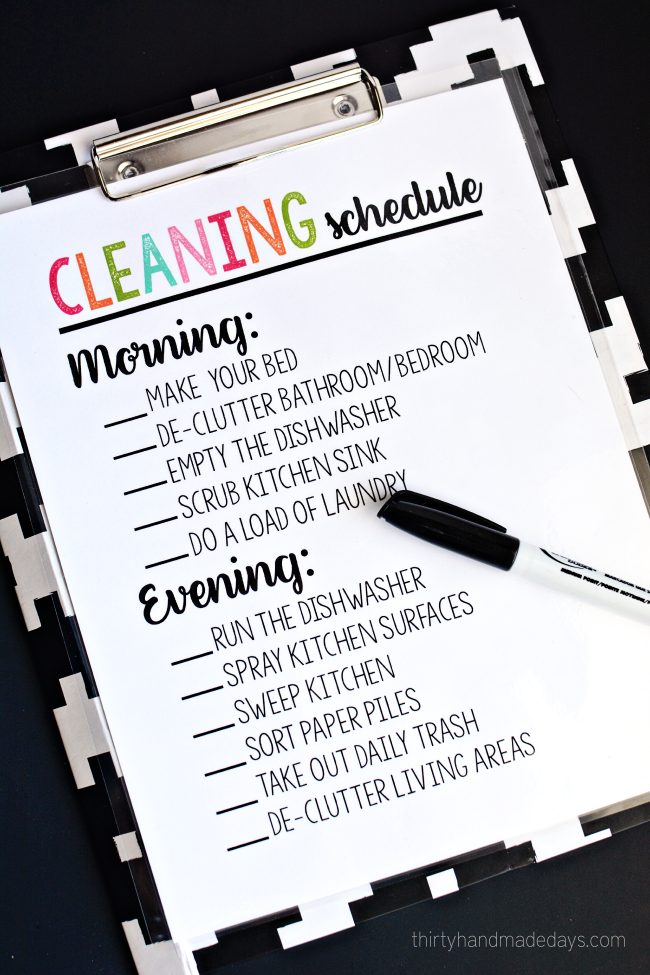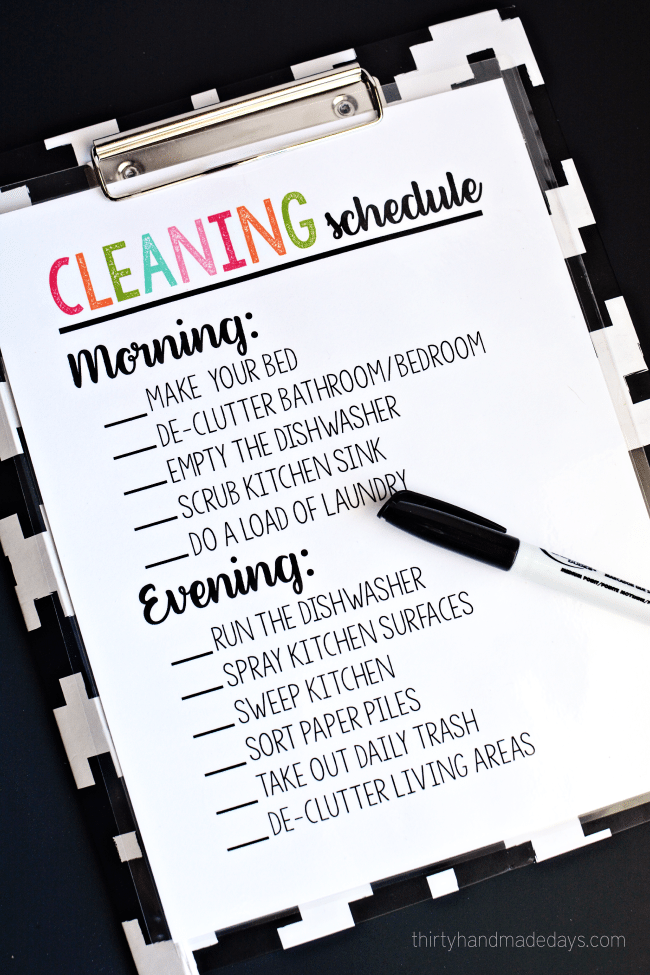 I got out my laminator again because I love that thing.   So now I can use a dry erase marker and wipe it down every day if I want.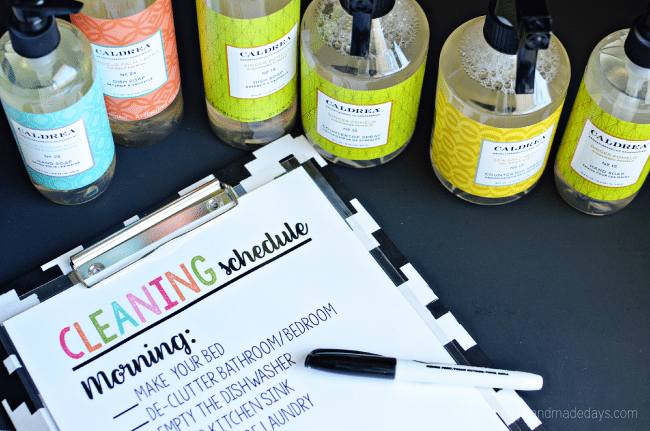 I've admitted it before – I don't love cleaning.  And it's something I've always struggled with.  But there are some products that I love so much that I don't mind cleaning as much (true story).  I am a fan of all things Method and Mrs. Meyer's.  The smells are amazing.   They clean well.  And guess what?  Grove Collaborative has all of my favorites.  
What is Grove?  It's an online service that researches and hand-select the best natural products, and deliver them right to your door. I love that my favorites show up every month and I don't have to go anywhere.  They have a 100% happiness guarantee, so you can feel safe trying new products.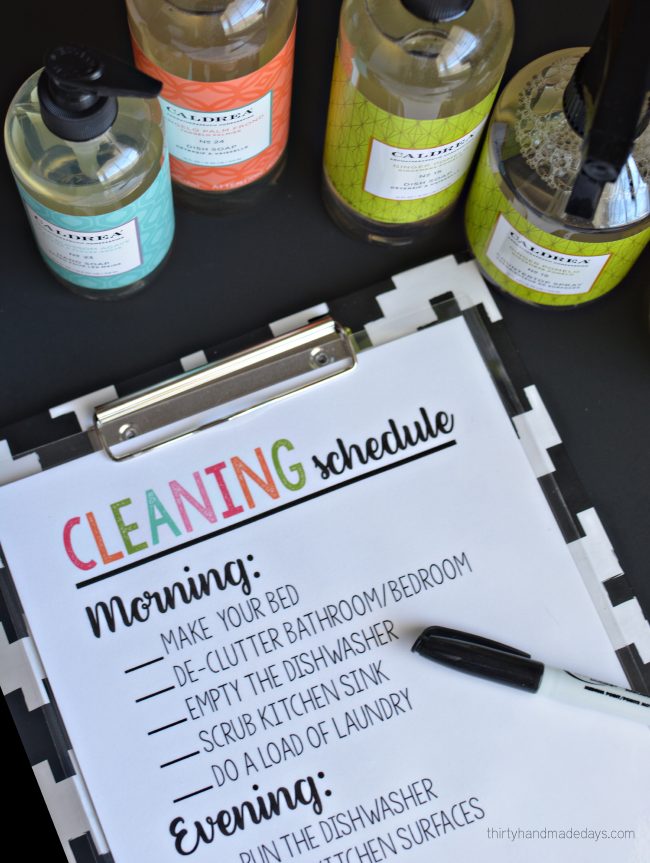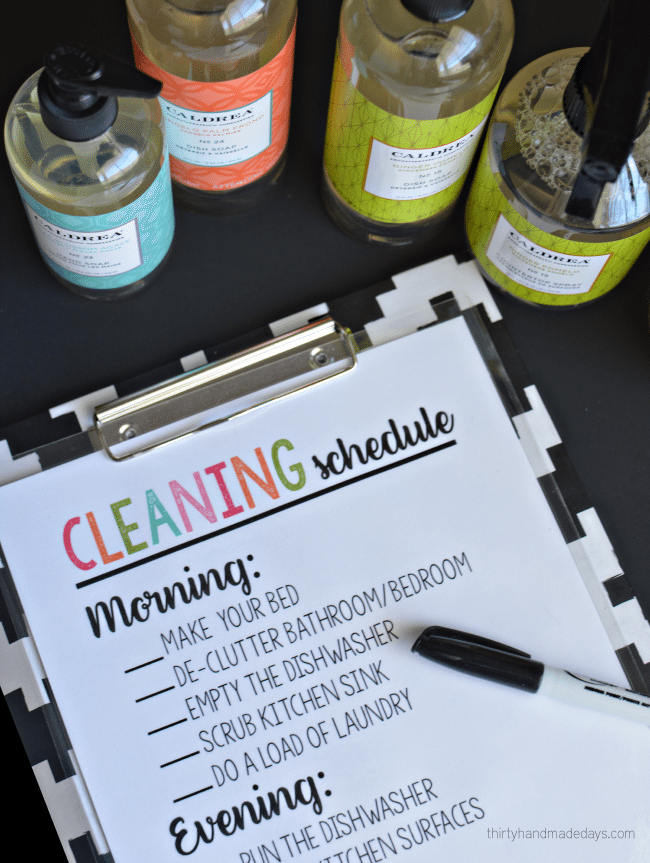 Download your free printable daily cleaning schedule.  For personal use only.  Thank you!