This post is in partnership with Signature Kitchen Suite. I'm thrilled to work with a brand that I truly believe in.
When Josh and I made plans to redo our kitchen, we knew that we had pretty good bones for the layout to begin with.  What made things difficult was figuring out what to change and what to keep.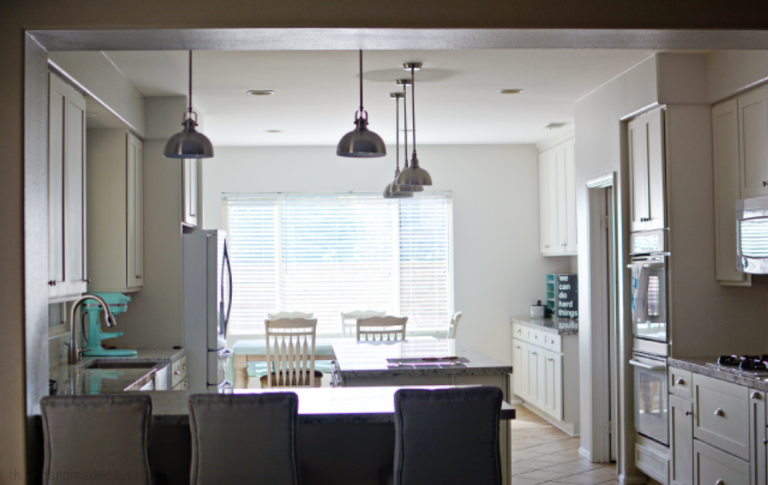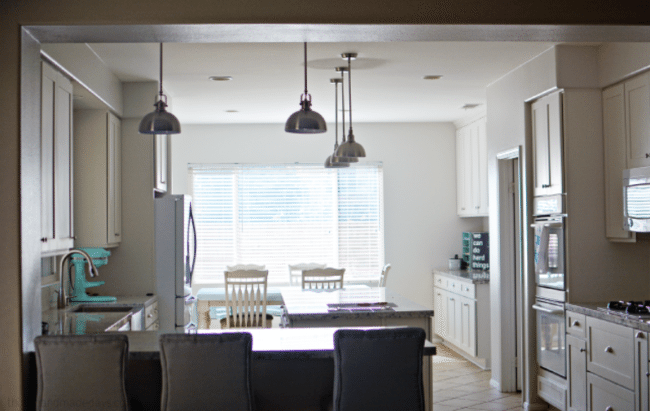 I wish we'd had the opportunity to research and learn about the latest trends in home appliances before jumping in, as it would've better guided our plans.  And while I love how it turned out, I still think seeing things live would've been a huge benefit in our planning. 
There is a big event being curated by the editors of Dwell magazine (absolutely amazing magazine!) called Dwell on Design, with 40+ onstage presentations, over 100 speakers and more.  It's coming up this weekend at the LA Convention Center (June 24-26) and there, attendees will be able to see firsthand the latest products from both iconic design brands as well as new designers in the industry.  This would've been perfect to attend for a chance to see everything up close and personal!
On my hot list for this year's Dwell on Design event: Native Trails sinks and 4th Edition Designs countertops and tables.   
Signature Kitchen Suite will also be at the event.  Their appliances would fit right in with what we have going on in our kitchen.  Not only are the appliances sleek (which is the style we went with in redesigning our kitchen), but their technology features are highly innovative and exciting. The features would truly make cooking a breeze and my kids would be happy to spend more time in the kitchen with me cooking.  In theory.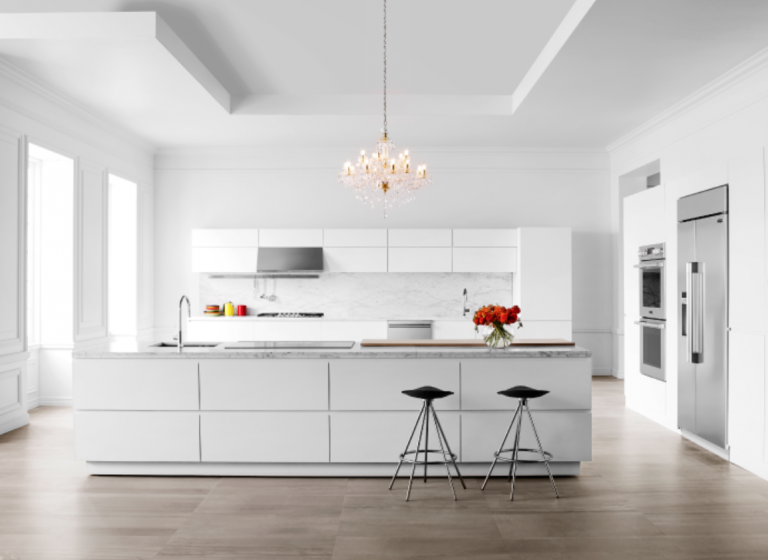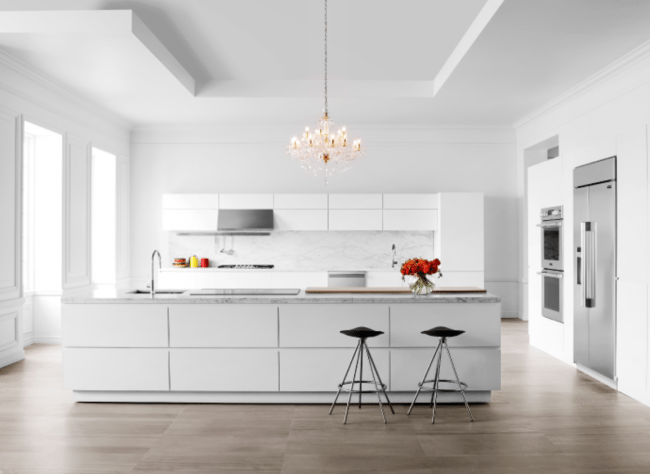 What would I love to look at specifically? The Signature Kitchen Suite Double Wall Oven is a big deal.  Having a double oven is a huge luxury.  It makes cooking dinner and entertaining a lot easier with the ability to tackle multiple dishes at the same time. I have spent time teaching my kids how to work the oven and not to be afraid of it (it's hot and can be scary!).
One of the cool things about this oven is that it not only has a large capacity, but it also comes equipped with Wi-Fi connectivity with SmartThinQ™.    If I'm entertaining for the holidays or have guests over for fun, instead of being stuck tending tokitchen tasks, I can preheat, turn off the oven and check the progress of the food from my phone.  So easy my kids could do that too.  How amazing is that?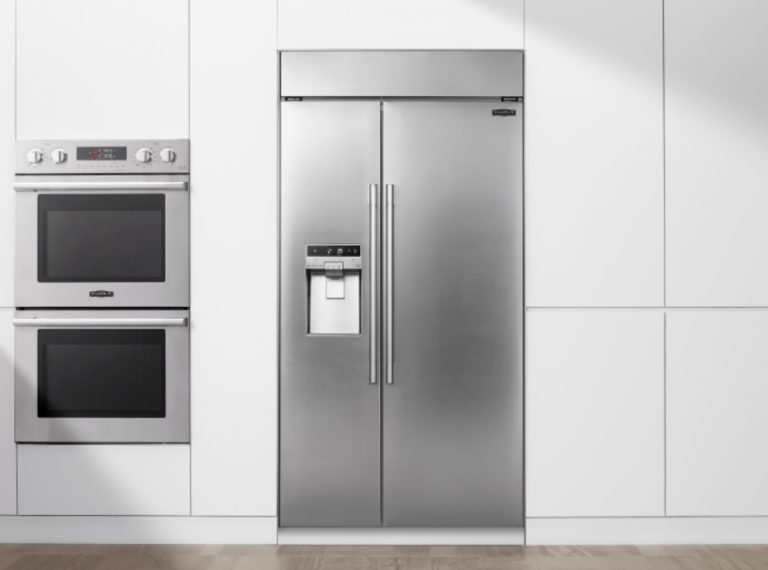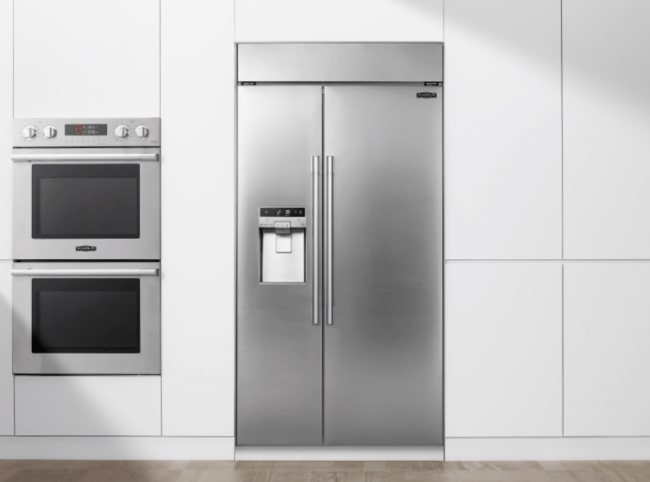 While most other refrigerators are an eyesore, the Signature Kitchen Suite Built-in Side-by-Side Refrigerator is aesthetic and streamlined.  The lights on the inside are LED and would be helpful when sneaking into the fridge at night for a late night snack.  It's plenty big at 25.6 cubic feet – making grocery store runs much more manageable.   And just like the Double Oven, this refrigerator has Wi-Fi connectivity with SmartThinQ™.  If we happen to be away, we could check on the fridge with the push of a button.  Talk about home luxury.
And finally – the dishwasher.  We have been through a couple dishwashers and are on the hunt for the perfect one.  One of the things I love about the Signature Kitchen Suite Dishwasher is that its SmartRack™ system allows for numerous rack configurations.  That is especially great for my many Pyrex bowls.   And since it has a built-in PowerSteam™ generator, it allows for gentle cleaning of fragile items (like my vintage Pyrex).  It's also super quiet – one of the quietest in its class – performing at only 40 decibels.  No more yelling over the dishwasher!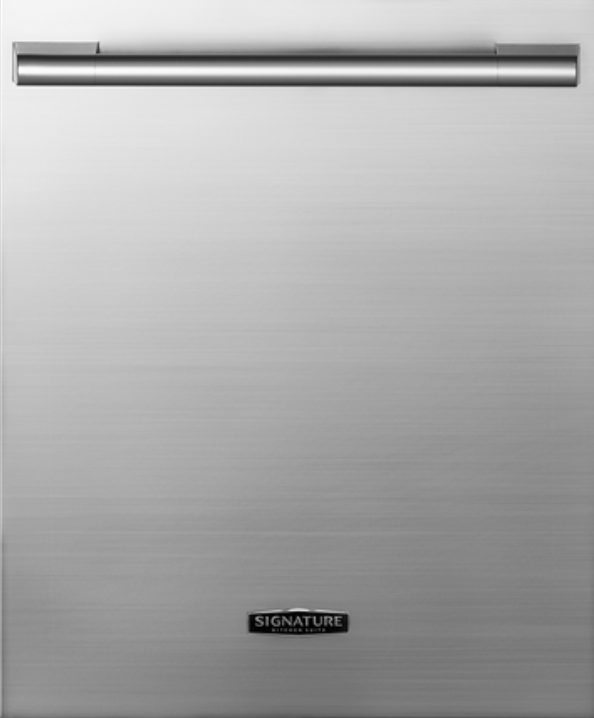 I'm pretty sure that if my kitchen was outfitted with Signature Kitchen Suite appliances, I'd want to spend even more time in the kitchen than I already do. The brand features premium design and superior performance with modern features, including ProHeat™ Convection technology and RapidHeat™ Burners, as well as Wi-Fi connectivity with SmartThinQ™.  And the appliances have GlideShut™ Doors that never slam but gently close.  Hello – that's a game changer with my kids.  We chose easy glide cabinet doors and drawers and now we could have the same with our appliances?  Heaven!
If you want to see more, check out Signature Kitchen Suite using the hashtag #NoOrdinaryKitchen or visit Signature Kitchen Suite on Facebook and Instagram.
This is a sponsored post written by me on behalf of Signature Kitchen Suite.