While brainstorming up ideas for teacher gifts for my kids, I thought up one that they could enjoy throughout the year: Dessert of the Month Club.  I reeeeeally appreciate good teachers  and wanted to do something special for them.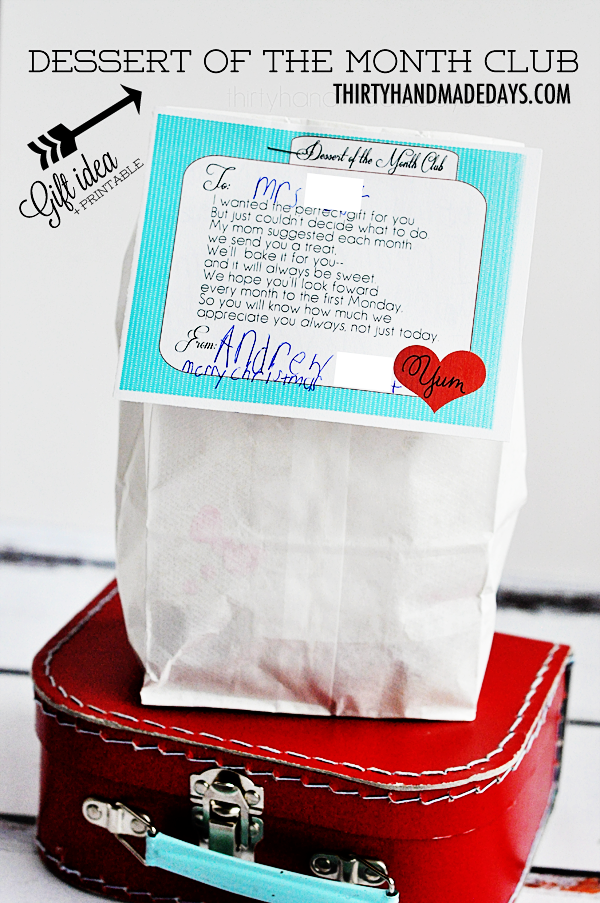 My youngest has the same teacher he did last year (yay!!!) and she is one of the most passionate teachers we've ever had.  Drew loves to bake with me.  So from time to time we'll bake together, make some extra and send them with my kids to give to their teachers.  He begs to bring them to his teacher.  And his teacher has commented on "Andrew treats" before. 
I came up with a little poem, created a printable and sent him to school with a bag of cookies and the poem.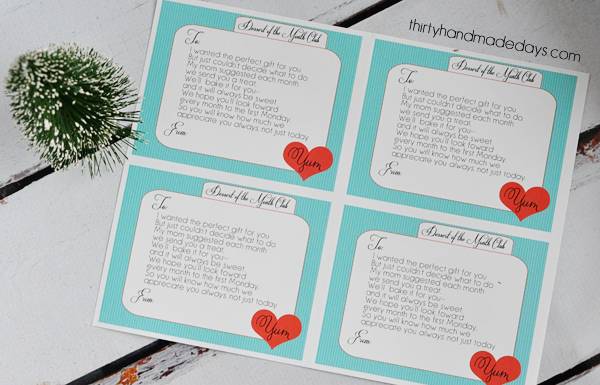 I have asked teachers what kind of gifts they like the most before and besides gift cards, I've heard that they love receiving written notes.  So on the back of the card, I had each of them write what they liked learning about most and why they liked having them as their teacher.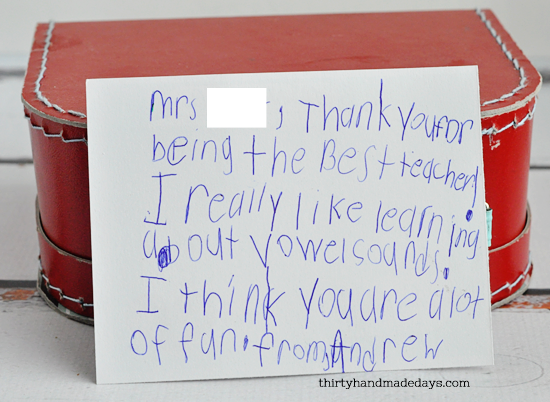 I had intentions of getting this idea posted well before school got out and obviously that didn't happen.  I think this gift could be great as a last minute friend or neighbor gift too.  Just whip up a batch of your favorite dessert and attach the card with a written note on the back.  Voila- thoughtful and simple present!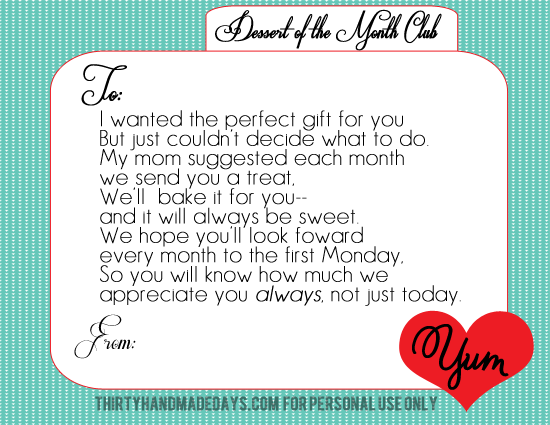 I like using Avery postcards for everything so I created a PDF for four cards that fit perfectly on their postcards.  But you could print these on regular cardstock (or even plain paper) too.   Print a Dessert of the Month club, full sheet or one card.  For 30days subscribers and personal use only.  Thanks!
What did you do for teacher, neighbor and friends gifts this year?