I saw a post from a friend on Instagram that mentioned the Disney movie, Meet the Robinsons.  Have you seen it?  It's fabulous.  Anyway- that IG post reminded me of the quote that I love so much from the movie.   Here it is: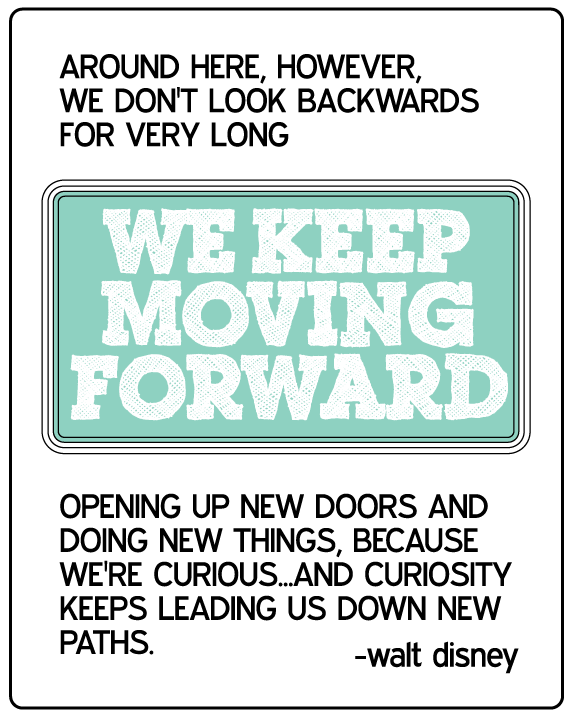 Maybe you're having an off day.  Or you could be having an amazing day!  I'm here to remind you to keep moving forward.  Just one little step at a time.
Do you love that quote as much as I do? Save this 8×10 Disney quote and print it off.  As always, it's for personal use only.  Thanks!  Check out some of my other printables.