While visiting a theme park with kids can be fun, it also usually takes planning.  Add a child who thrives on routines and gets over stimulated with crowds, it can bring on anxiety for even the most chill of parents.  Luckily our family has had wonderful experiences at Disneyland.  Today I want to share some of my top tips for making your visit a fun and memorable one.
When my son was really little I was really hesitant to make the drive to visit Mickey. All the long lines and the unknown seemed like a big obstacle for a little guy with autism. But then we went and to my surprise, he not only tolerated it, he loved it. We have spent several years celebrating our J's birthday at the happiest place on Earth.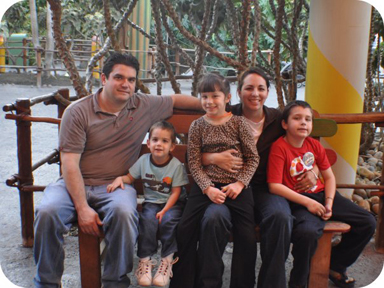 Although each child is different, these are things to keep in mind when attending Disneyland and/or California Adventure:
Top 10 Tips for Visiting Disneyland
Prepare, prepare, prepare. Before heading to the park, talk to your child about your plans. My son loves pictures so we often make photo books to prepare him for a change in routine. Making a book for a trip to Disneyland would help prepare your child.
Try to avoid going around high traffic times- during Halloween, Thanksgiving and Christmas the park is packed. Going midweek, especially if it is your child's first time could make a big difference. We actually prefer California Adventure because it is always less crowded than Disneyland and my son loves Pixar (win-win!).
If your child is on a special diet, Disneyland does have options! So instead of hauling all of your own food, do a little homework and your child can eat right along with the rest of you. TACA has a great list of GFCF restaurants and if you scroll down to Disneyland, it is all spelled out. Awesome!
Bring a recent picture of your child, just in case. Disneyland is BIG. Things happen. This is especially important if your child is a wanderer.
Bring your child's favorite ________ (fill in the blank). For J, he loves music. So we bring his iTouch and headphones. When he starts getting overstimulated or overwhelmed, we first give him the option of that.
When you arrive at either Disneyland or California Adventure, go to Guest Services near the front of the park off of Main Street and request a "guest assistance card." We have brought our son's diagnosis paperwork but have never needed it. The pass is good for up to six people and the child with the disability is required to be with you to use it. This is key to having a good experience with our son- he doesn't do well with long lines and this pass makes it so that we go to the wheelchair access for each ride. Some rides aren't as well marked as others, but if you ask a cast member, they will gladly show you where to go.
I've also heard of people using a lanyard with a protector on it just to make it easier to show at each ride. We will be doing that on our next trip.
If your child doesn't do well in tight spaces, I would suggest you steer clear of these rides:
– Finding Nemo
– the Haunted Mansion
Most children with autism wouldn't do well with these attractions:
– World of Color – standing only, long show
-Fantasmic – another long show
If you do encounter a meltdown (there will be plenty of "typical" kids right along with yours ;), don't worry. There might be people that stare, there may not. You can ask a cast member for the closest quiet spot and take a time out.
I also made autism cards that I bring along for travel- pass one out if you need to!



Feel free to download them for personal use. For your son or daughter.
Most importantly

have fun

!
Even with planning ahead, things rarely go as planned- sometimes better and sometimes worse. What we love most about Disneyland and California Adventure is that we make memories every time we go.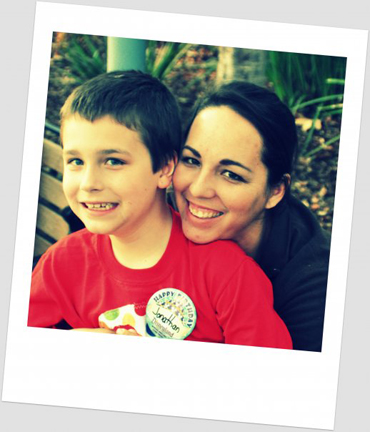 If you don't have a child with autism, there's a good chance you'll run into a child with autism. I had a great experience while riding the tram on the way to Disneyland, I would encourage you to be like the mom we sat by:
While on our way into Disneyland a few years ago, there was a little girl on the tram that was looking at J. She whispered to her mom "Mom he's sucking his thumb. Isn't he too old to be doing that?" Very honest question. The mom handled it perfectly. Instead of shushing her daughter, the mom said, "It's ok for him to suck his thumb. Different kids do different things." I LOVE that she addressed it without skipping a beat. She didn't make us feel like J had some contagious disease that needed to be whispered about. Please, do that with your kids. And if your kid asks a question without you knowing how to answer, address it with the person. Even if it's a stranger. If the mom didn't know what to say, I would've gladly answered for her. Open the line of communication with your kids that it's ok to be different.
With a little preparation, Disneyland really can be the happiest place on Earth!