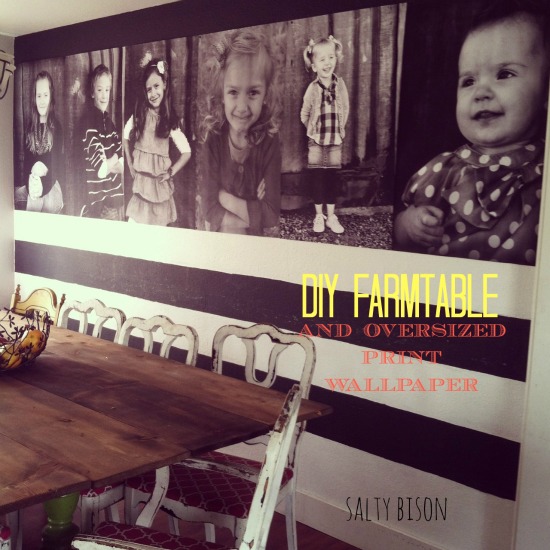 OK. I know there are several different versions of the farm table out there. I am going to show you our shortcut one night version of the DIY Farm Table. (Plus the info on the sweet prints on the wall too…)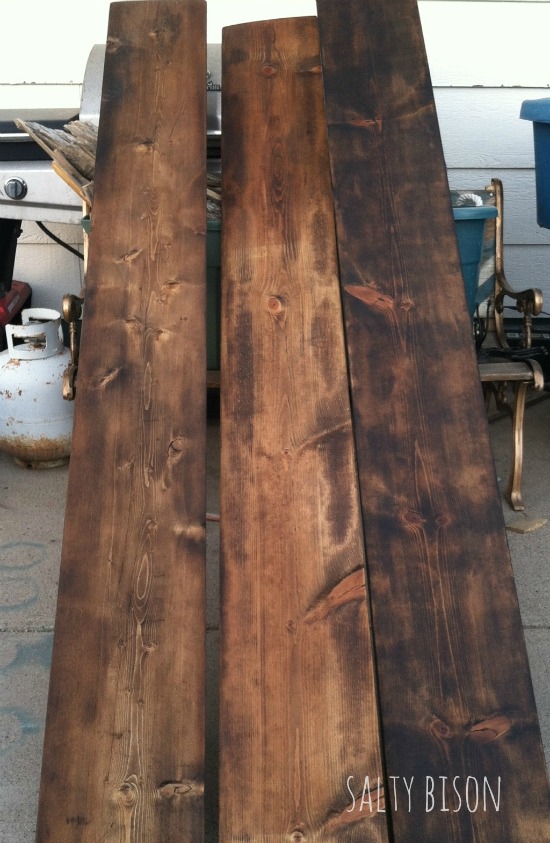 First. Collect your wood. I think any wood would be awesome but we happened to use 1x12x8 for the top. I used 4 new boards. Sand them really good to make sure there aren't any sharp edges or anything. You will want to stain it what ever color you want. I mixed several different shades to get the unmatched old weathered look. You will also need four 1x4x8. And one 1x12x10. You will need a table in good shape to use as the base. You will also need: a nail gun, wood glue, sander, screws, Poly, a tape measure and stain.
Thats it. Easy peasy.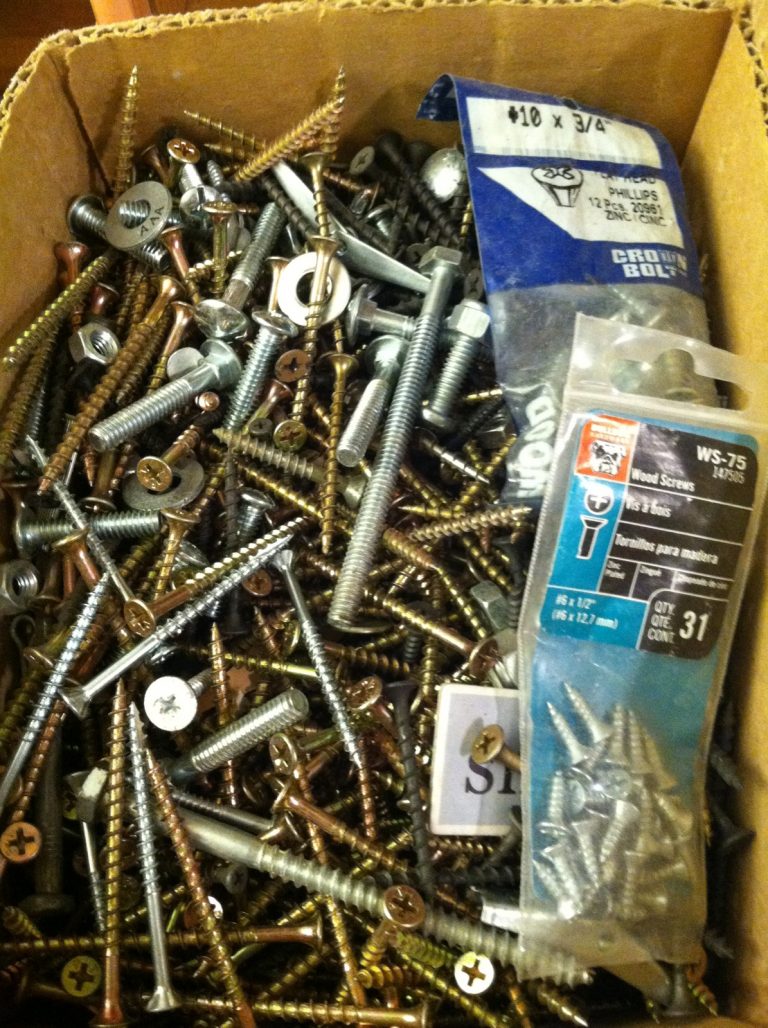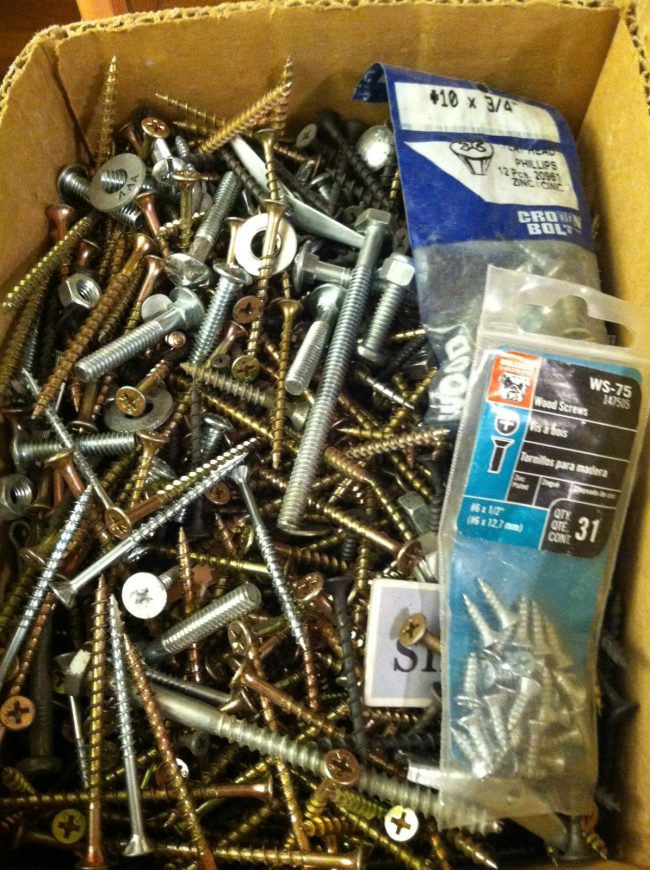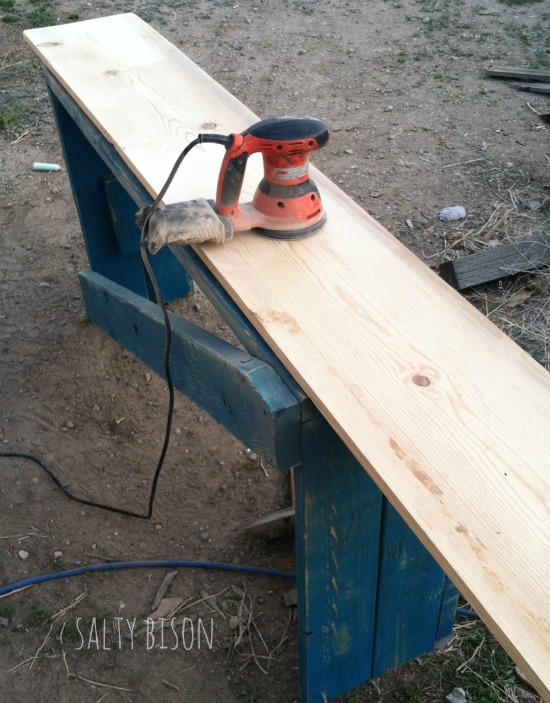 First measure around your table. You will be making a box to sit on top of the table then we will put the boards on top of that.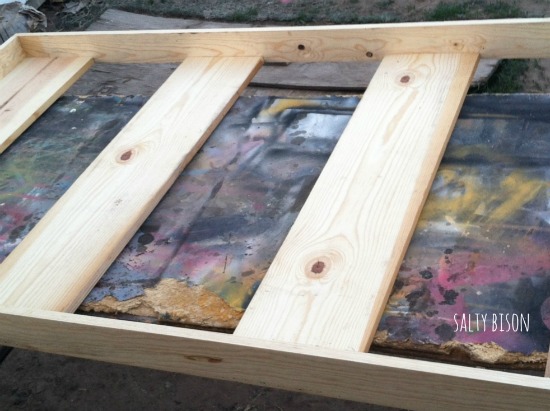 We made the 1×4 box to fit around the table. We then measured and cut the 1×12 to fit in the box. You will want to stain the 1×4 to match your 1×12 boards. I originally didn't want to screw into the old table top but changed my mind. We then set the box frame onto the table.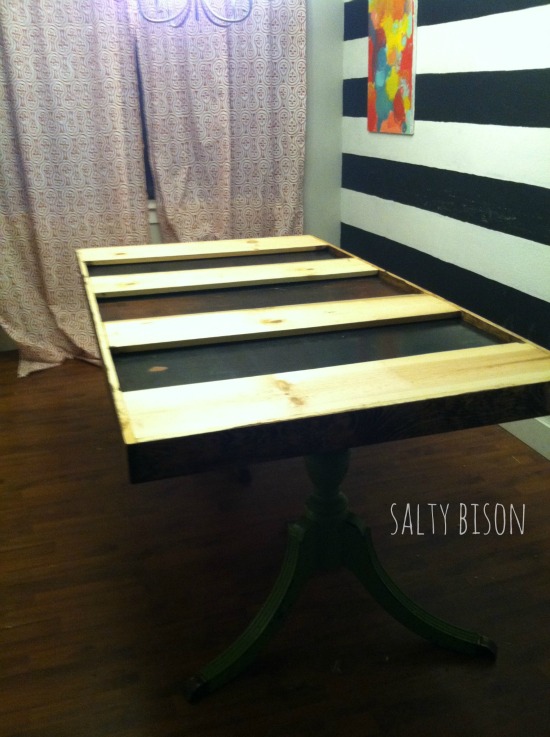 We pre drilled three holes down each 1×12 and screwed it into the table top to secure it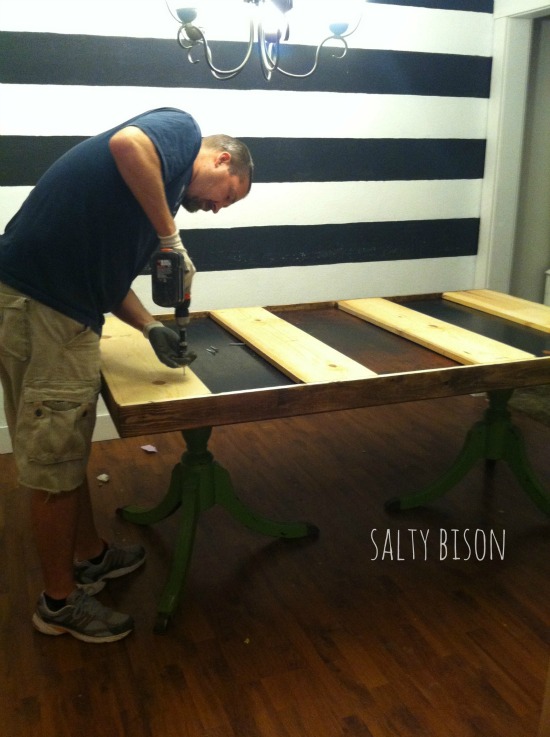 Yes, that is my husband graciously helping my on my diy at eleven pm. He was really pleased. I assure you. Anywho. At this point I was so stinking excited to put the 4 1x12x8 boards on top I could hardly keep from screaming outloud. This table is ginormous. I have six kids and I really wanted a table that would fit our family even when they are all big and teenagers and have friends over and all of that awesomeness.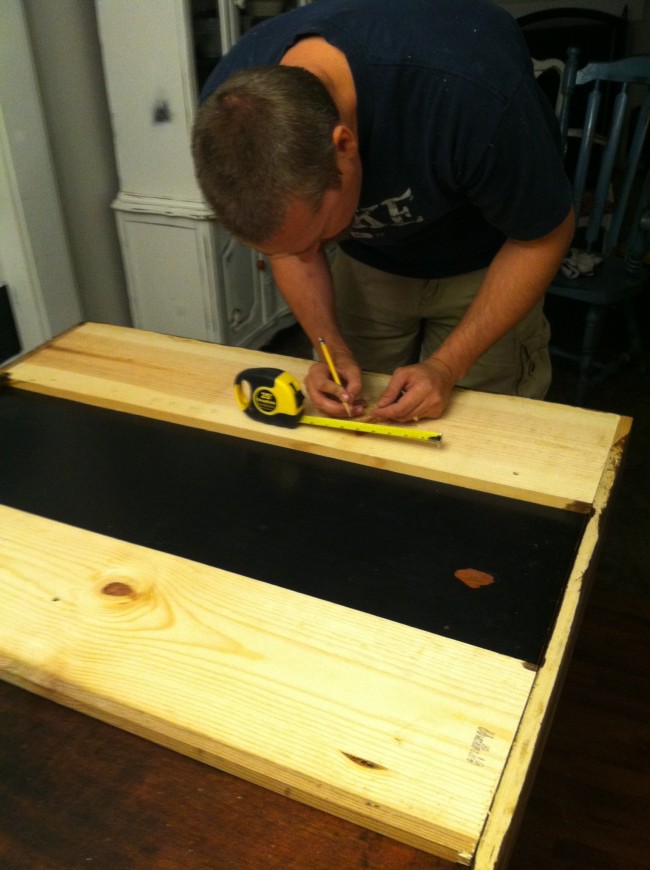 This is said husband crunching numbers to fit boards EXACTLY where they should go. I'm glad he did this part because I would have just screwed them in wherever I dropped them on the table. We used wood glue and a brad nailer to attach the boards to the box frame. This sucker isn't moving anytime soon.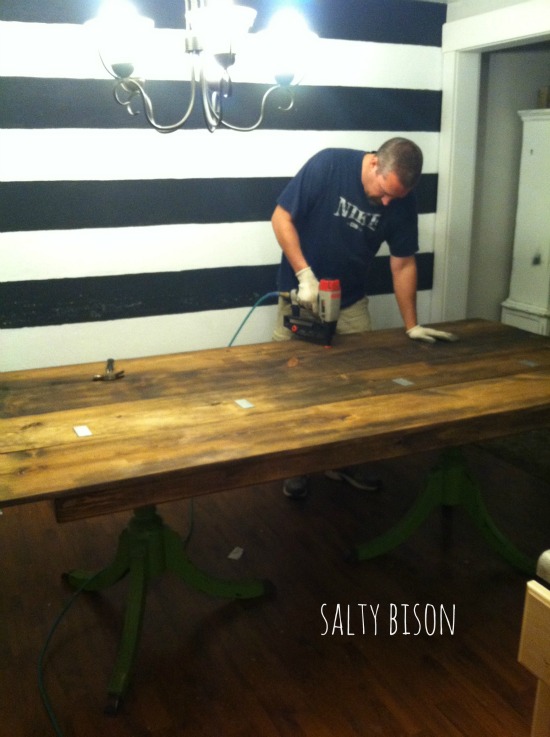 I then applied three coats of polyurethane to the top. I love that each board looks different. The final measurement of this table is 45 inches by 8 feet. It's big and beautiful.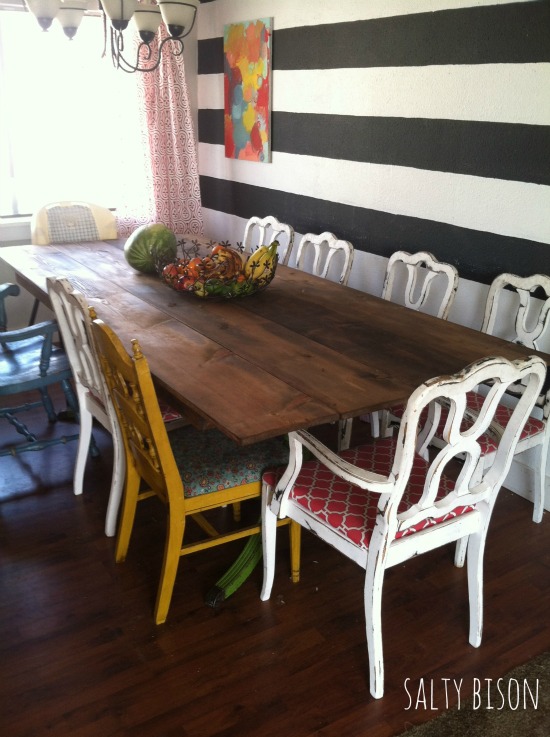 ok…the pictures on the wall? Yeah, those are the engineering prints from Staples. They are also super huge. I just uploaded a black and white print of each of them onto their website. They are 24x36inches and only cost like $4.00 each. Huge statement piece…and my kids feel like celebrities. Win Win. I just used black thumbtacks to attach them to the wall. I am sure I will get an itch to switch out the pics in the future so I didn't want any thing permanent.
Hope this helps. Or at least sparks a creative little fire….
Cheers Loveys.
Salty Bison xoxo