Happy Fall Ya'll! We are gearing up for Halloween around here and thought we would come up with a funky twist to the trick or treat bags. We are going to upcycle an Easter basket into a super funky Halloween basket.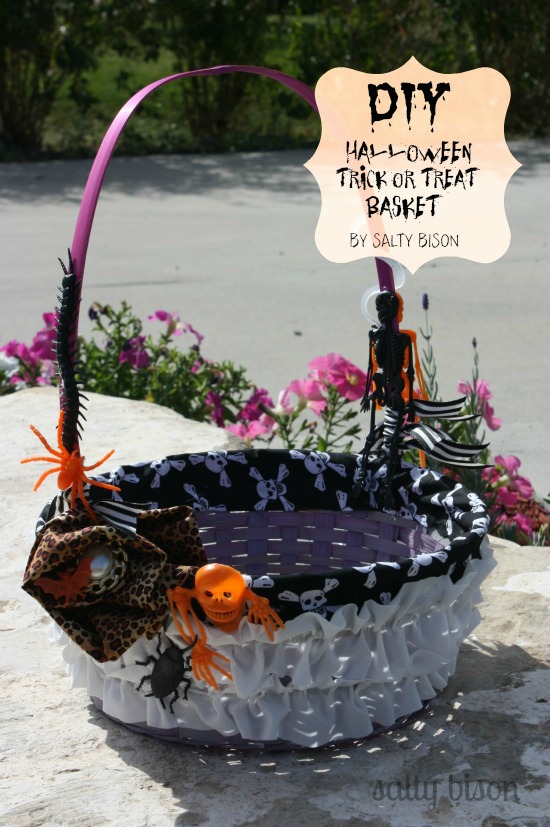 This is a super easy project that didn't take long at all. First you need to go through your Easter stash or hit your local thrift shop for an Easter basket (or any basket for that matter). I found ones that had handles that I wouldn't have to cover or paint.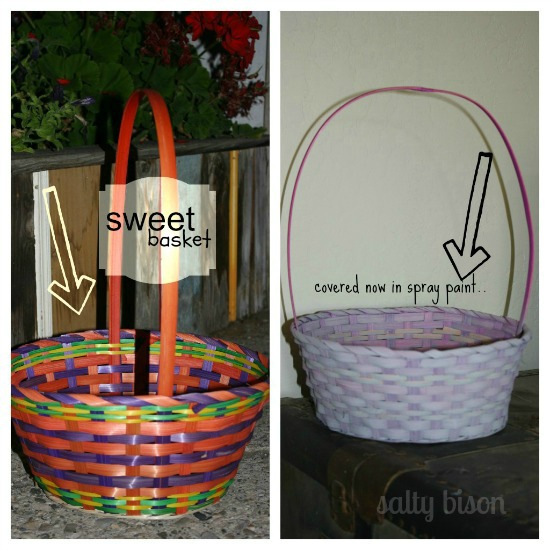 I covered the bright spring colors with some grey primer spray paint. I covered the outside and inside really well. I then did a quick coat of clear sealer spray paint just for safe measure.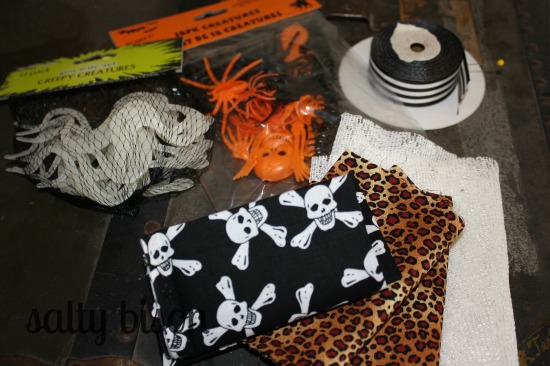 Now, while paint dries gather all your goodies. I just grabbed some fun fabrics, ribbon and Halloween little goodies. You can't really go wrong with the decorating. This part is fun for the kids. Get a stash of different things like spiders, bones, ribbons even the spider web stuff.
I started by cutting a piece of fabric about two and a half inches wide.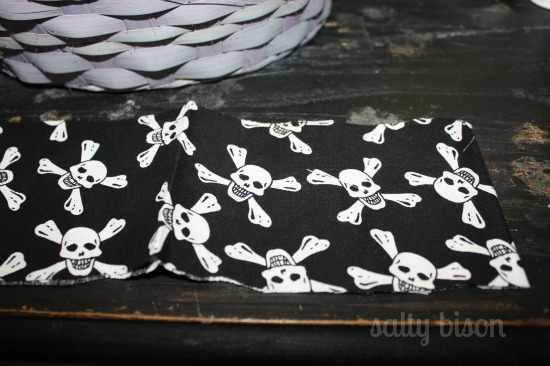 I then took my trusty hot glue gun and ran a bead about an inch from the top. Wrap the basket all the way around. I used two seperate pieces and just cut a slit for the handle to fit through.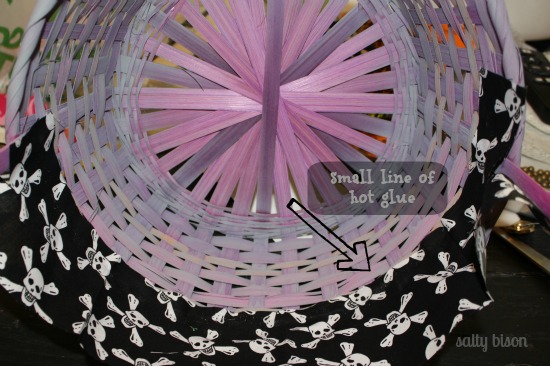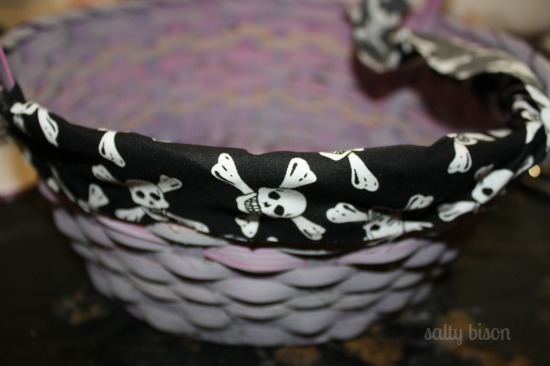 I then cut some white fabric into about two inch strips and hot glued ruffles onto the outside. I didn't sew the ruffles first I just ran some glue then bunched up the fabric and squished it on. Technical, I know. I did enough layers of ruffles to cover the whole basket.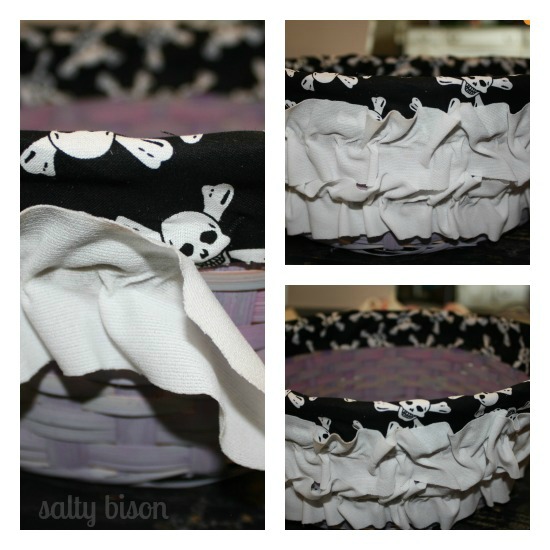 Ok, now the fun part! I made some fabric flowers and glued buttons and snakes and creepy things all over it. I even went up the handle a bit as well.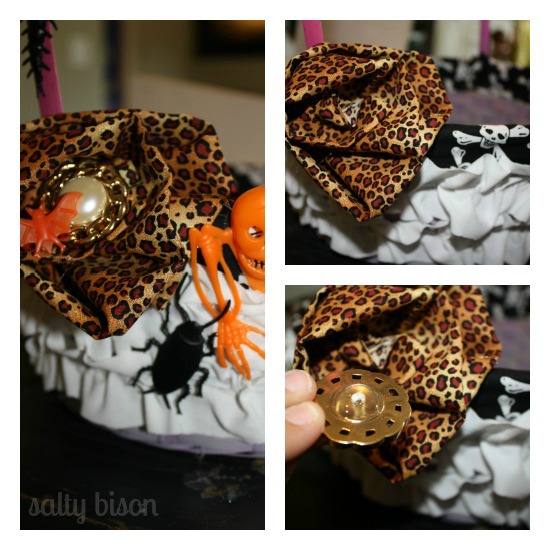 I also tied some black and white grosgrain ribbon onto the handles.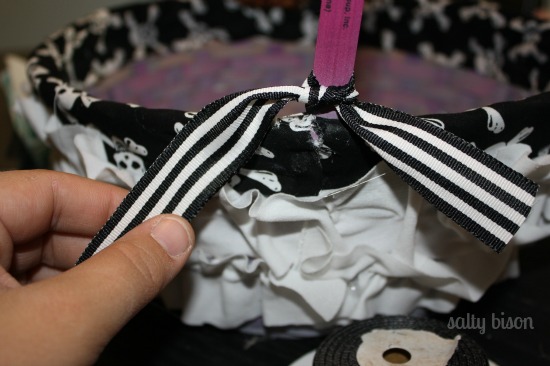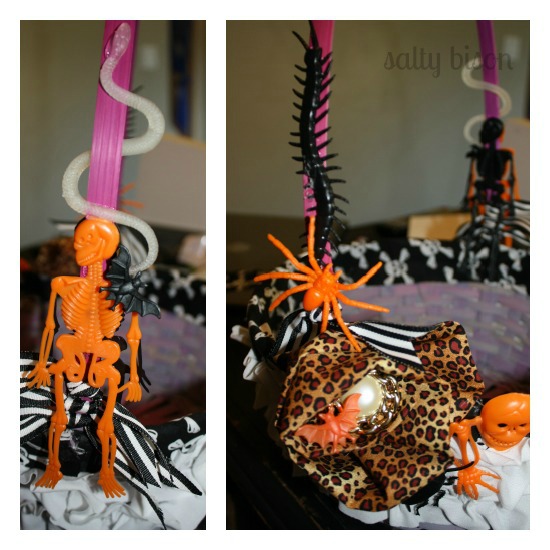 There you have it. Super easy, super fun! What a smashing alternative to the plastic trick or treat bags! Have fun and Happy Haunting!