My name is Angie and I blog at The Country Chic Cottage.  I am so happy to be here for Bake Craft Sew!  I am in love with all things plaid this year and I thought I would show you a super simple technique to paint a plaid ornament.  You can use this same technique on a variety of things for your tree and home decor.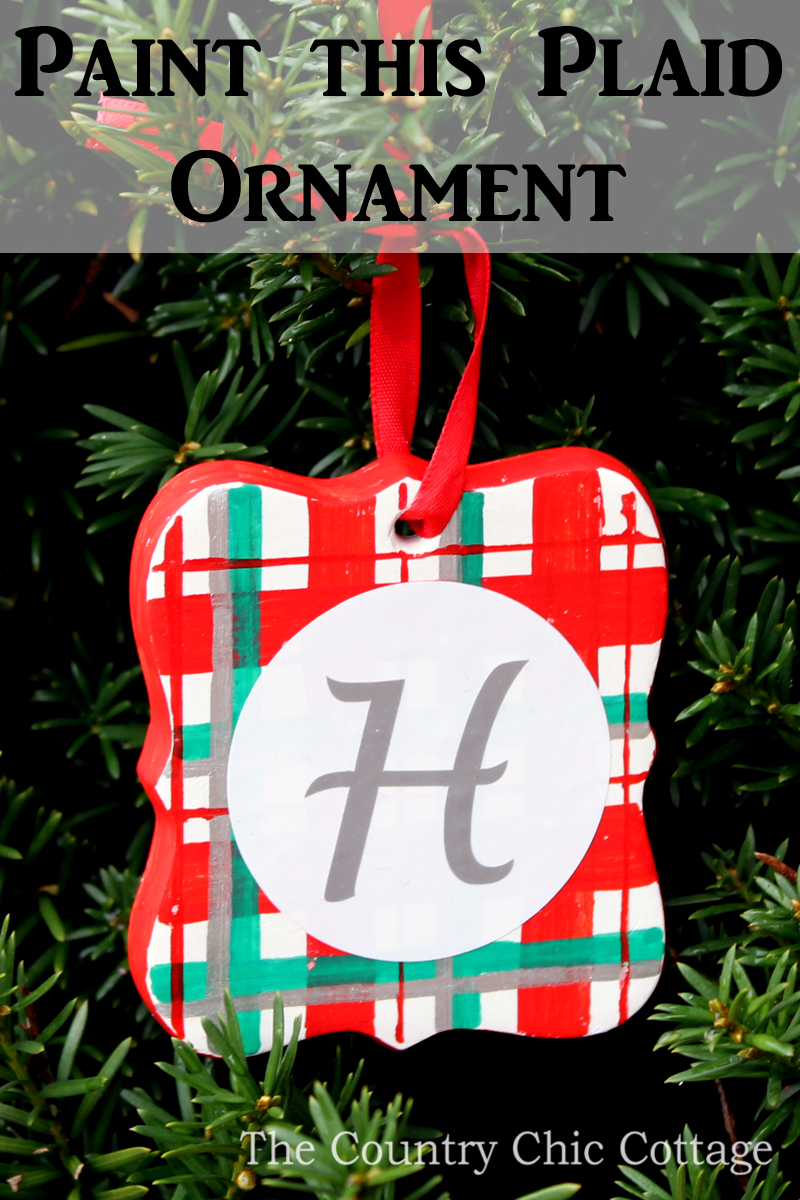 To make the ornament that I have shown you will need:
Ceramic ornament base
Paint pens in a variety of colors and widths
Ruler
Vinyl for the monogram
Craft Cutter or another way to cut the vinyl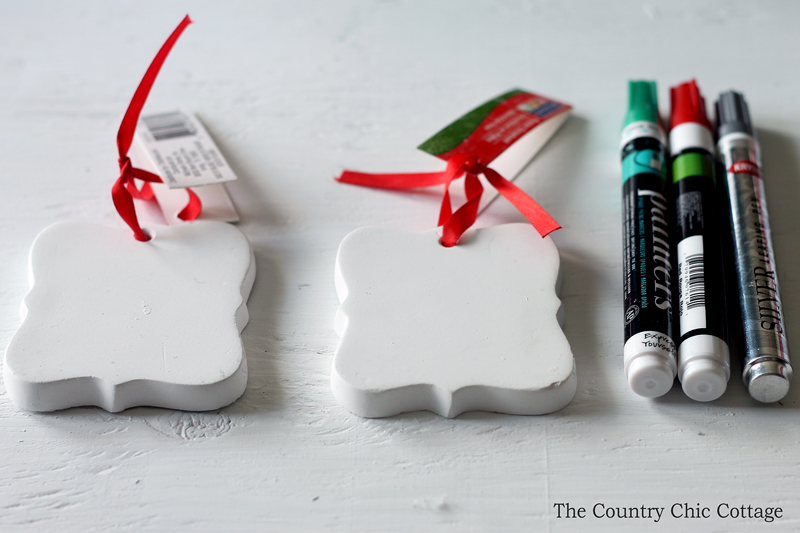 The technique for painting plaid is basically to use a ruler and various widths of paint pens.  You could even teach older children this easy painting technique.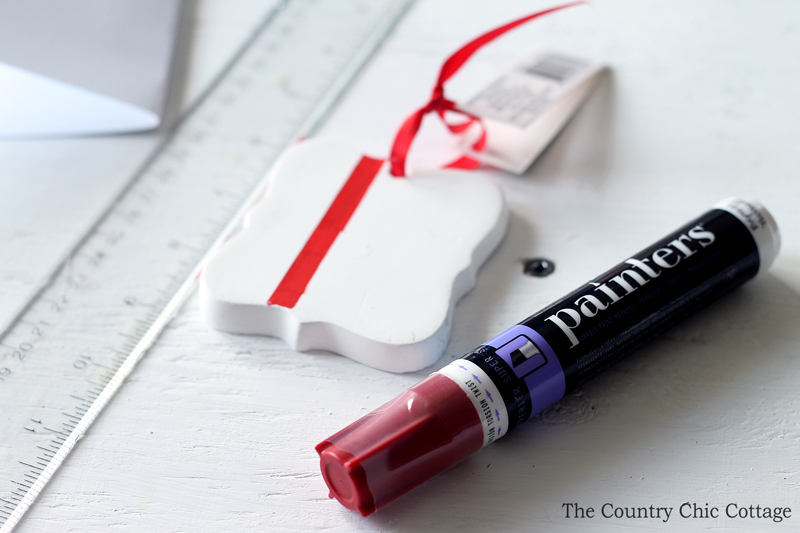 I started with a wide red paint pen and made lines to both directions as shown below.  I did not plan out my plaid ahead of time but did use the ruler to roughly measure and make sure the lines were approximately evenly spaced.  TIP:  The paint pens dry quickly but make sure the lines are dry before laying the ruler over the top to paint the next line.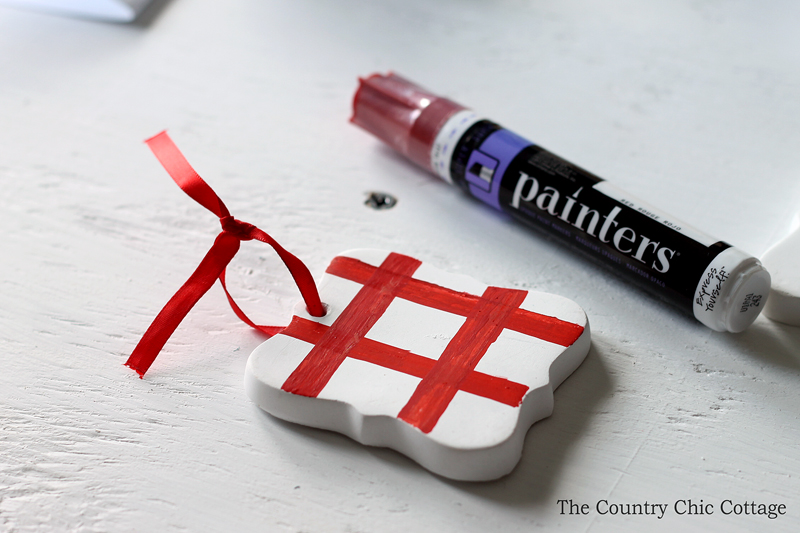 I then used a medium point paint pen in green.  TIP:  Be sure to wipe off the edge of the ruler after painting each line.  The edge will get dirty and ruin your ornament!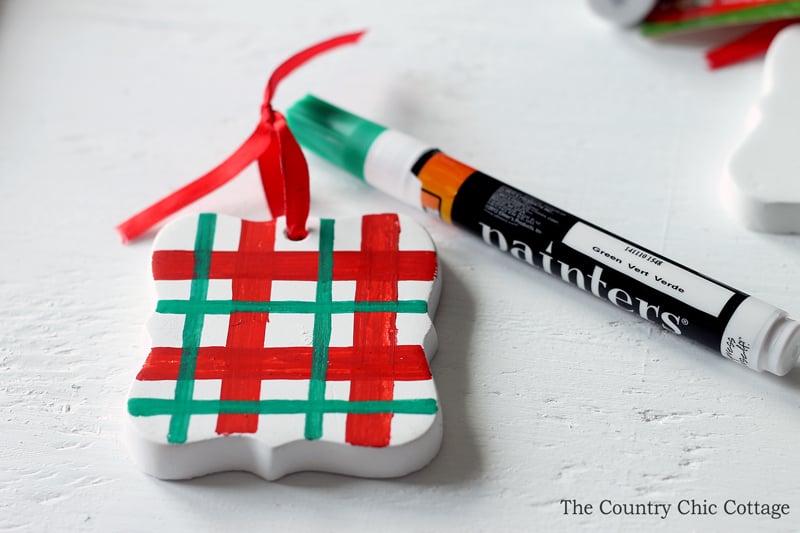 I then used a metallic silver and this one has a chisel tip.  I did these lines right next to the green.  You can play with the placement  of your lines and even the angle of holding the pen when making ornaments like these.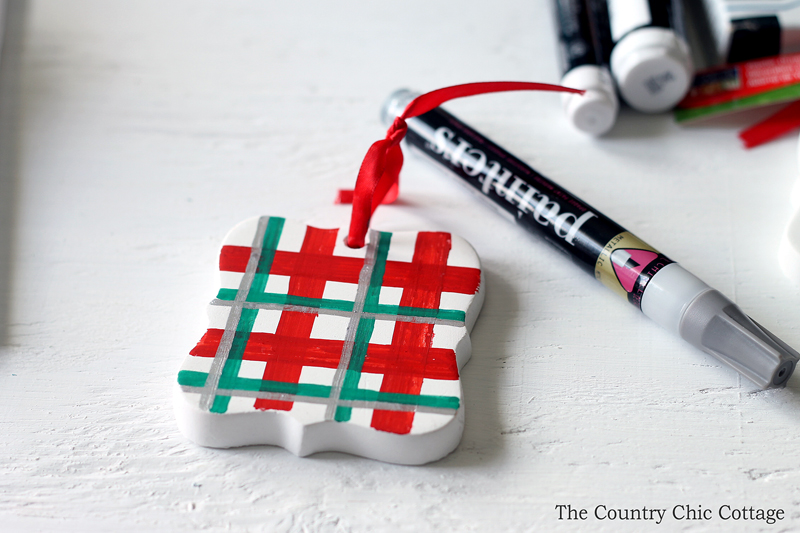 I finished up with a fine tip red and a few skinny lines.  The painted plaid on this ornament was looking great at this point.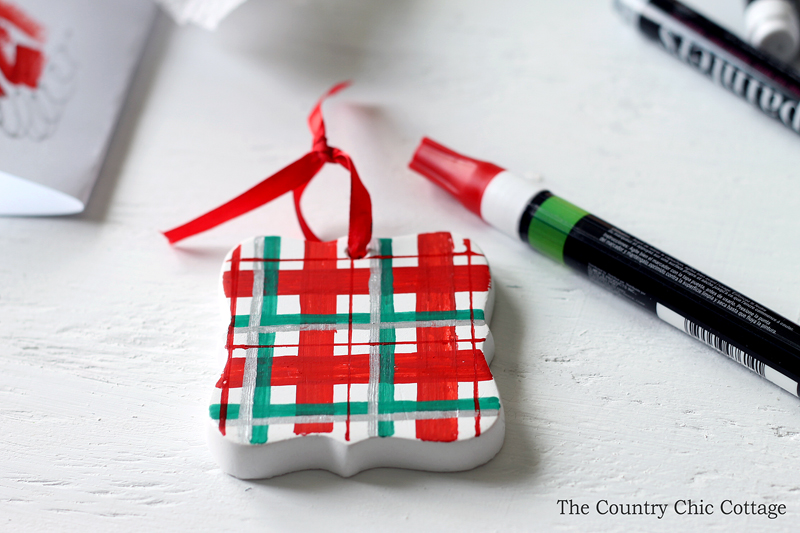 I used the wide paint pen to finish off the edges and make the ornament look more complete.  Allow everything to dry completely before continuing.  You can add a spray sealer to the surface to protect your paint job at this point.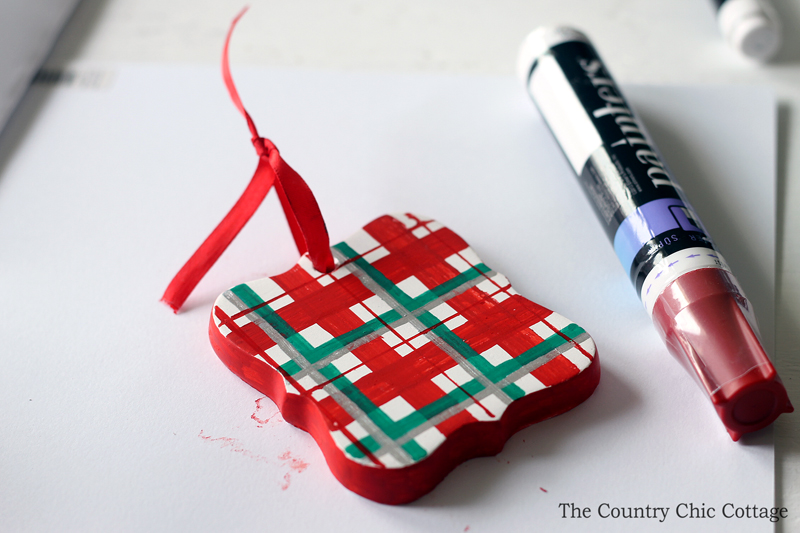 I then wanted to add a little something to the center of the ornament so I grabbed some vinyl and my craft cutter.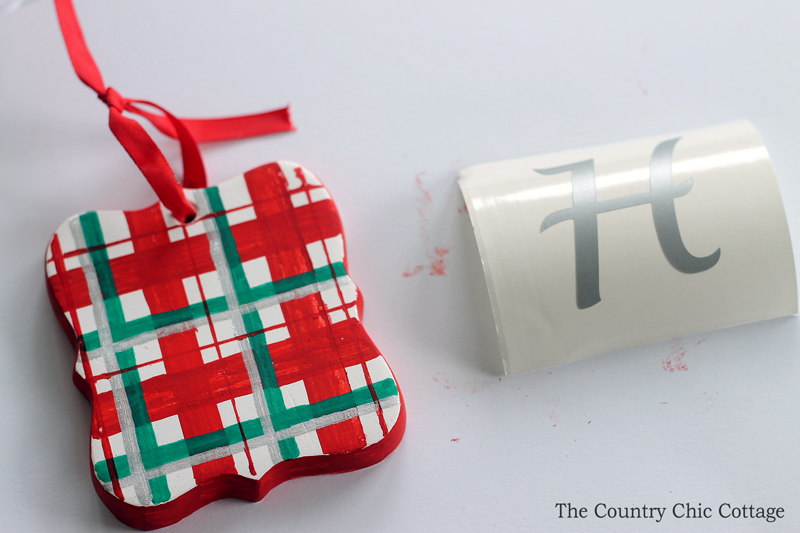 I added a circle and an "H" to the center in vinyl and this ornament was ready to hang on the tree.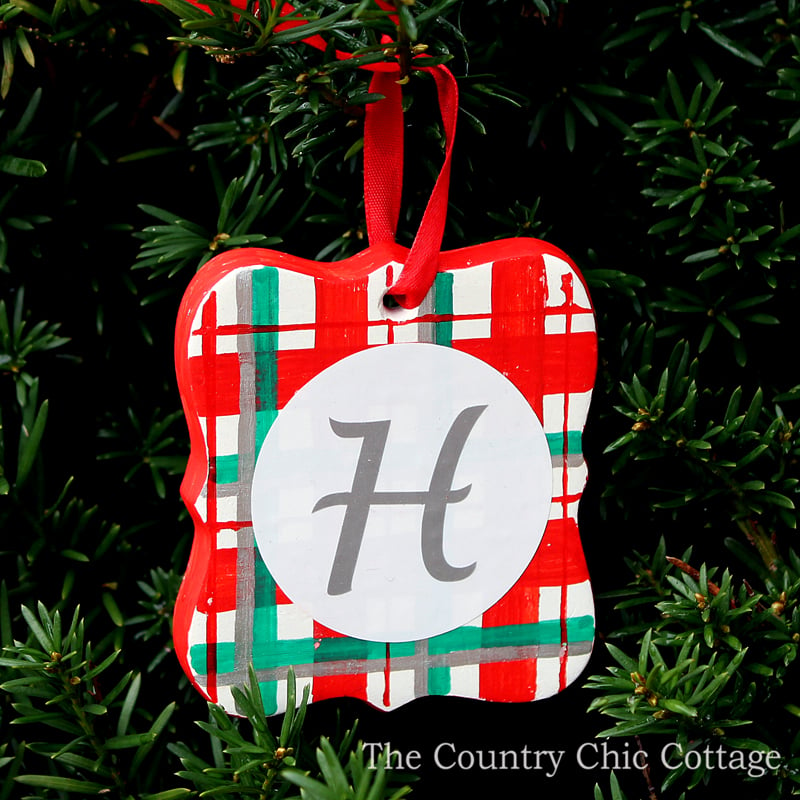 Be sure to use this fun paint technique on a variety of surfaces for your Christmas decorating.  I know I will be painting all the things plaid!  This method of painting a plaid ornament is great for older kids as well.  Thanks so much for having me Mique!  Y'all come and visit The Country Chic Cottage anytime.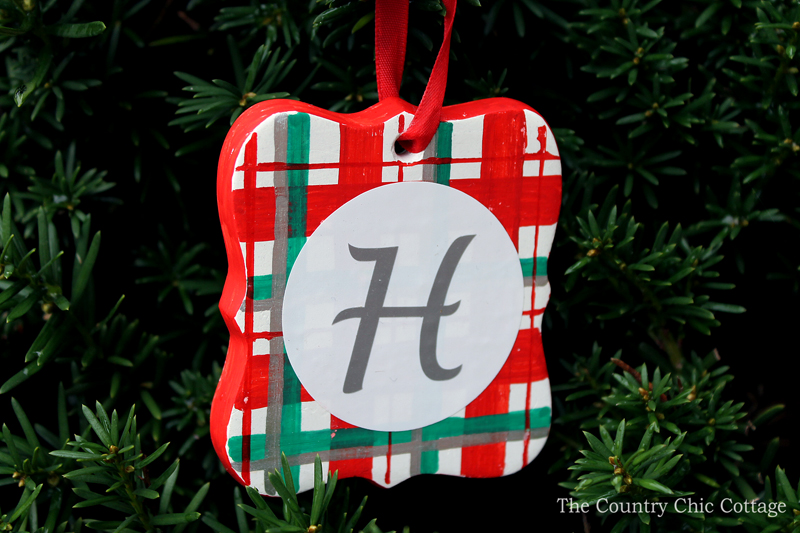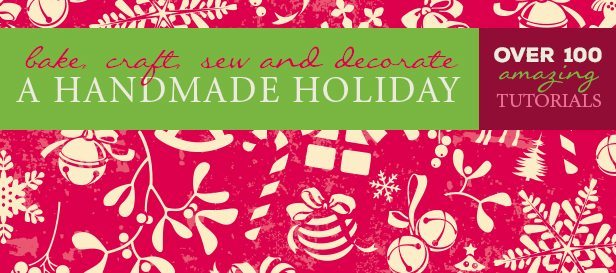 Thanks so much for hanging out here Angie! Make sure to go visit the Cottage Chic Cottage for more of the fun!
Make sure to check out Your Homebased Mom for BAKE, Skip to My Lou for SEW and Classy Clutter for DECORATE.  We're all sharing fun posts throughout the entire month to get you inspired for the holidays!