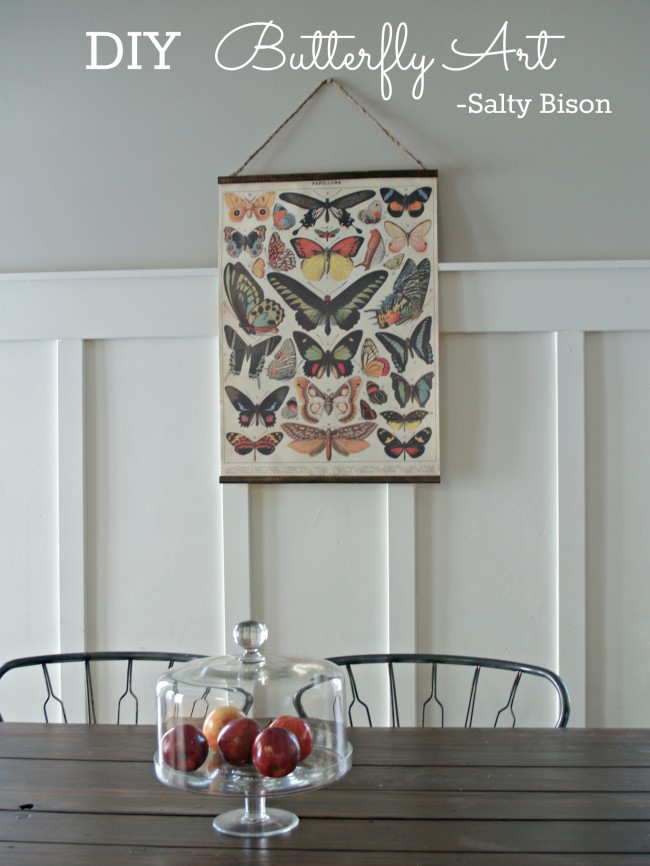 Dev spotted this AMAZING butterfly paper when we were in the awesome stationary store Papyrus the other day. It was only $4.99! We knew it had the potential to become a substantial piece of wall art, but we didn't want to do the expected frame job.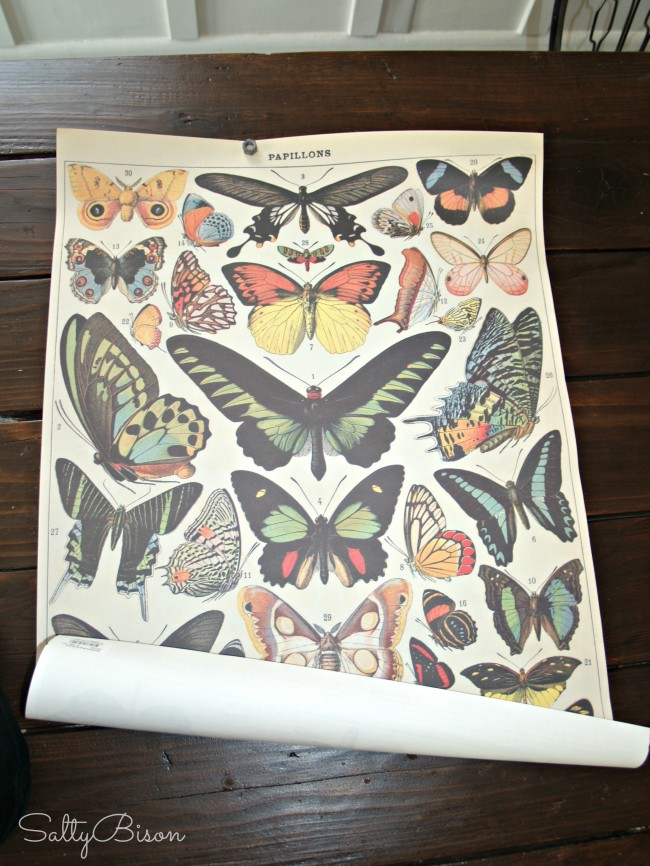 So I went through my fabric when I got home and found this vintage sheet that I got at an estate sale last summer.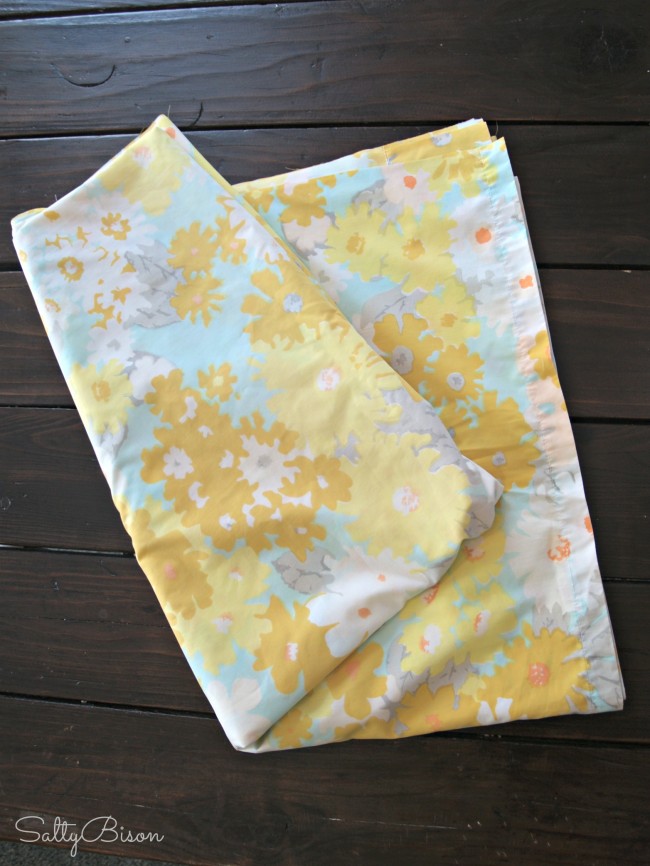 I used 3M Super 77 Multipurpose spray adhesive to adhere the sheet to the back of the paper.  This will strengthen the paper and protect it from ripping. Then I cut the sheet along the edges leaving 1/4 inch of fabric sticking out at the top and bottom of the paper.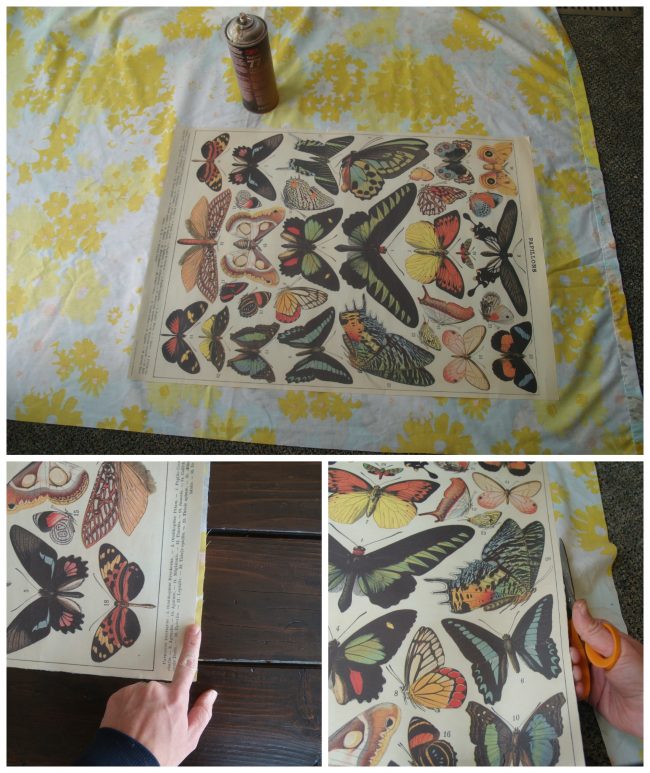 I went to our local Ace Hardware and picked up a piece of wood trim for $3. I measured to the same width as the paper and cut two lengths of wood (one for the top and one for the bottom). Then I stained the wood.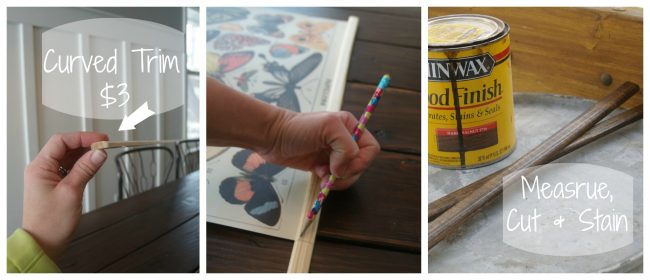 After the stain dried I attached it to the very end of the paper using a hot glue gun, making sure the sheet and the paper were both attached to the wood trim. This will insure that the fabric doesn't peel off and stays in tact.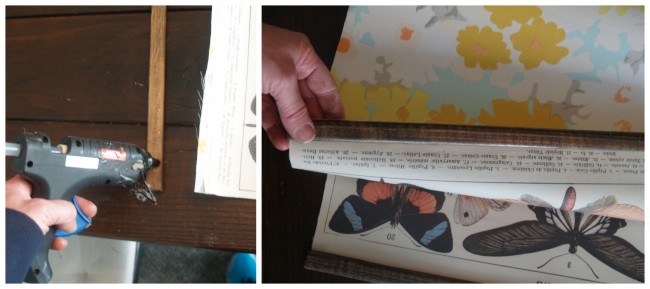 I braided some Jute Twine together to make a decorative rope for the butterfly art to hang from. I attached it to the back using the hot glue gun again.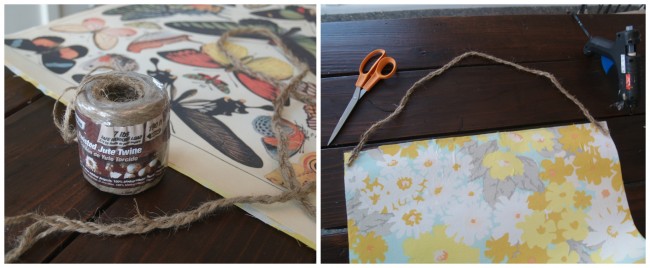 Seriously this took like 30 minutes and I love it! You could also do this with old maps, flags or any other art you come across.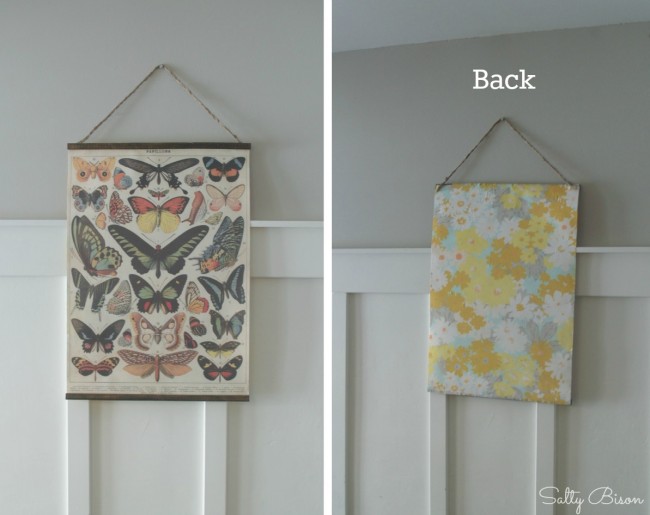 So this entire project cost $8! Very much worth it and the only problem I have is deciding which room to put it in!