Sometimes it feels like just yesterday that Josh and I were dating and falling in love.  And then I look around and see my (taller than me) fourteen year old and all of the things we've done together…. and it hits me.  We've been through a lot together.  I found a sweet set of words that I knew I wanted to turn into something.  And so I went for it with this super simple and sweet DIY stenciled canvas: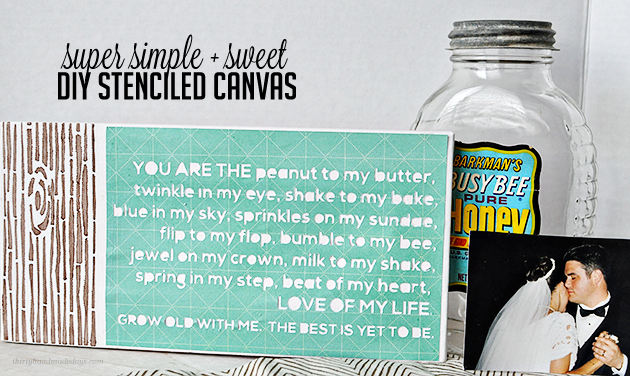 I had the opportunity to use the new Mod Podge stencils (congrats to the amazing Amy on her new line!).  The stencil was straight forward and so so easy to use.  Here are some of the products I used for this project: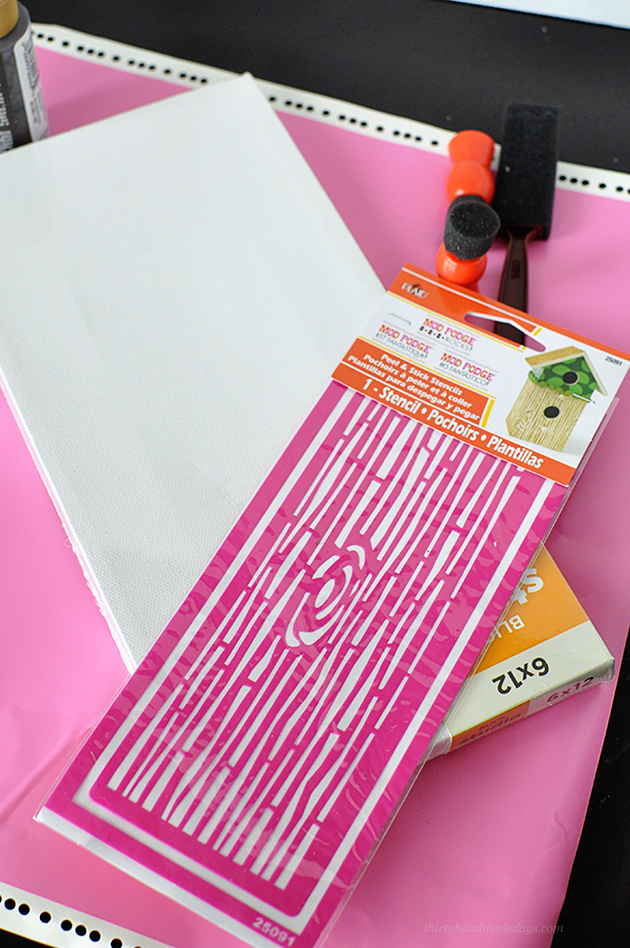 (1) 6×12 canvas, a sponge brush, brown paint, the Mod Podge wood grain stencil, scrapbook paper, matte mod podge, my Cricut Explore.  I thought I was going to cut vinyl (as pictured) and weed everything out.  And that would have taken me 10191029102 hours.  So I bagged that idea and used the scrapbook paper instead.  I love how it turned out.
I originally had the idea to cover the entire canvas with this fun wood grain pattern.  But after my first set, I knew I needed to stop.  Sometimes less is more and this is one of those times.  The stencil has a sticky back so all you have to do is align it where you want and paint.  I designed the quote how I wanted to, saved as a png, uploaded it to my Explore and cut it out on the scrapbook paper.  I then painted on some matte mod podge and let dry.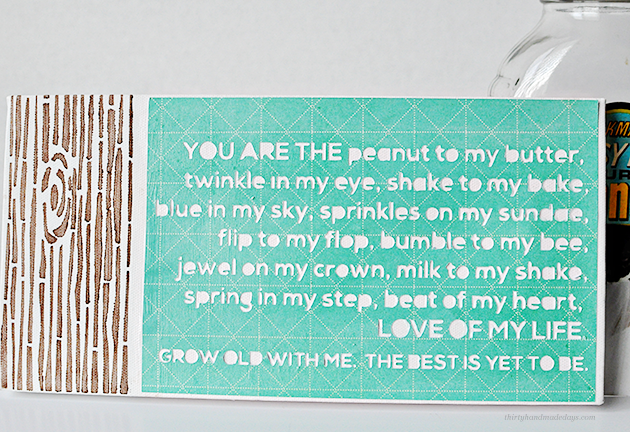 Even though we've had our fair share of "stuff," Josh is definitely the shake to my bake and the bumble to my bee.  He makes me laugh when I take life way too seriously, lifts me up when I'm falling and is the love of my life.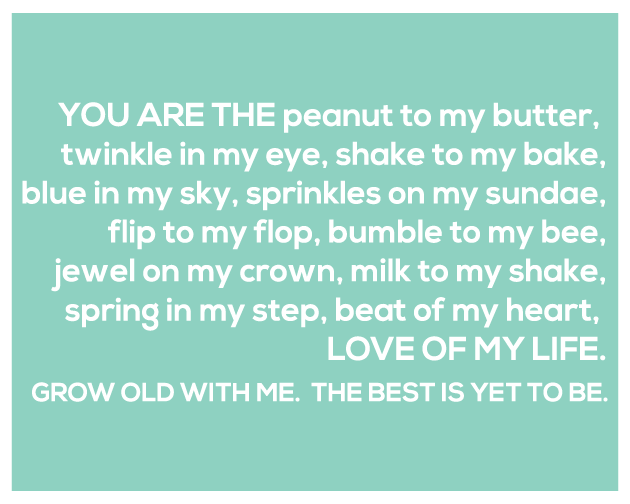 Download an 8×10 "You are the……" printable quote.
Check out some of my other fun DIY projects: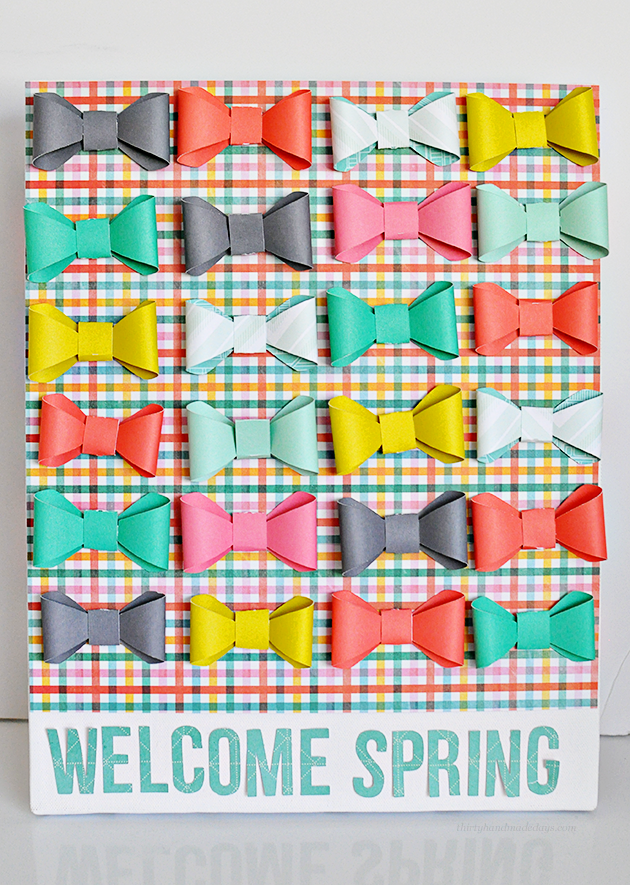 Welcome Spring Canvas & Printable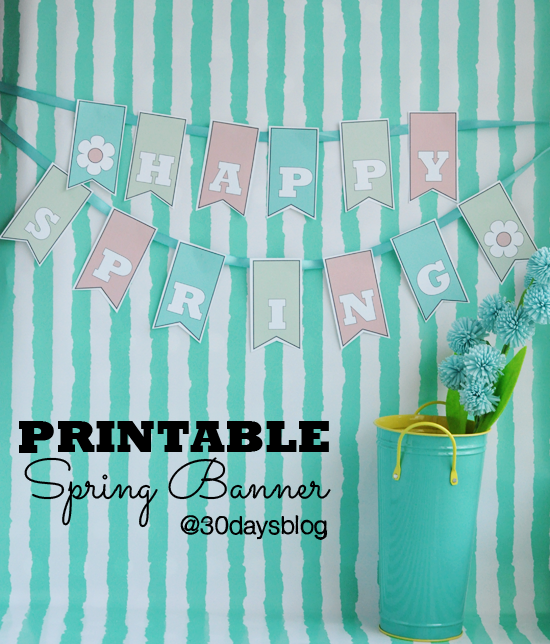 Spring Banner