While this isn't a sponsored post, there are affiliate links included below.  All that that means is that when you purchase a cute shirt or one of my favorite bracelets, I make a small commission at no cost to you.

As I sat waiting for the dial up to work on our computer so that I could research just a little bit more… I already knew.  In my heart I knew what I would find.  With each new word that I read, it was only confirmed more and more that our sweet J fell within the autism spectrum.  That afternoon Josh comforted me as I was a puddle of tears.  Full of unknowns.  What if's.  How do we do this'?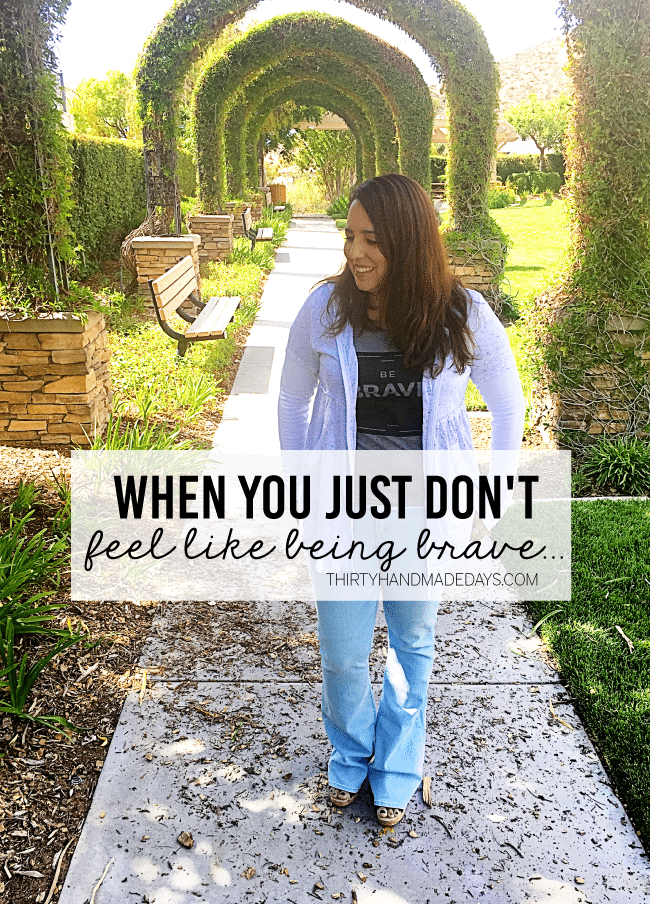 We had a decision to make – we could curl up in a ball or we could pull up our big girl and boy panties and get to work.  Be brave.
Sure we went through the cycle of grief.  We went through stages of anger, denial to some extent, bargaining everything we ever had, depression.  And we're still learning to accept.
I never thought I'd have to be brave.  At least not like this.  When I imagined being an adult, I thought I'd get to make all the decisions and have all the fun.  Ha ha.  Are you laughing right along with me?  What was I thinking? I'd love to go back and enjoy all the naps instead of fighting through each one.
There have been lots of tough decisions, big ol' challenges, tons of things that I never ever anticipated. Times that I have had to put on a brave face and weather the storm.  (let's see how many cliches I can write in one sentence..) Ya know what? Sometimes I just don't feel like being brave.  There.  I said it.  I want to go back to being a 4 year old and throwing a tantrum.  I need a time out.  I want someone else to make the tough choices for me.   And I think — wait? How did I get here? I am the adult?  These kids are looking at me like I know what I'm doing… ummmmmm…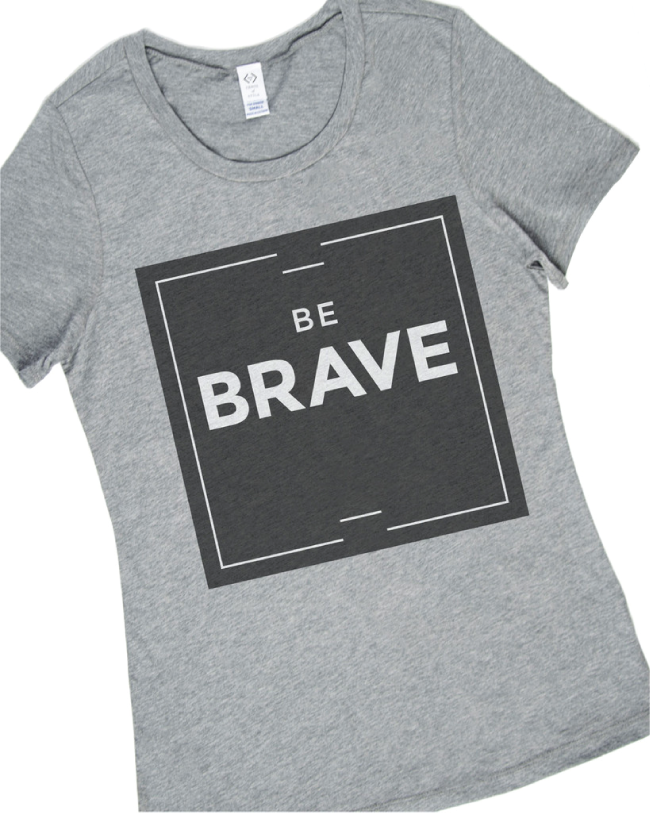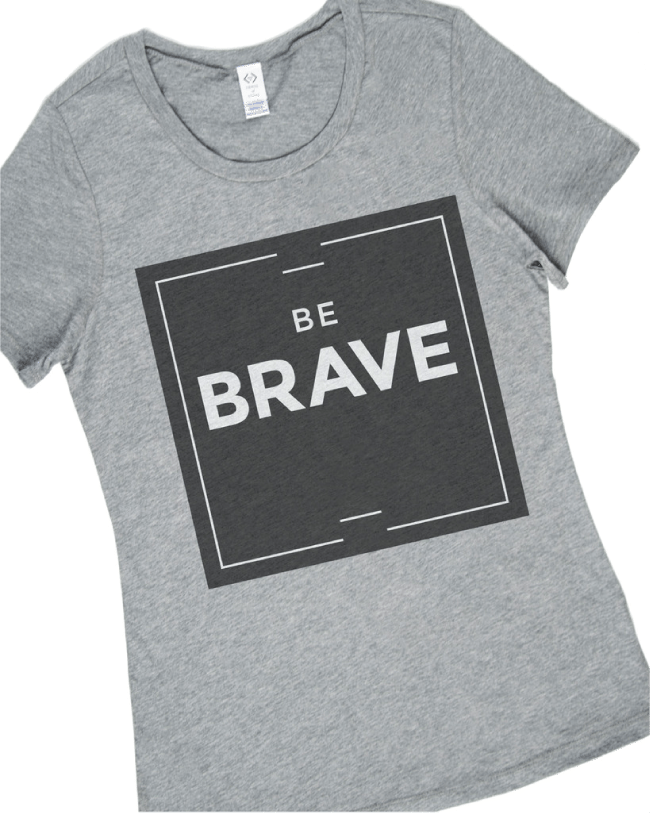 Right after my Dad got sick my sister delivered her sweet boy, "Calvin Brave."  That year kind of turned into the "Be Brave" year.  Our family motto became – Be Brave, Choose Joy.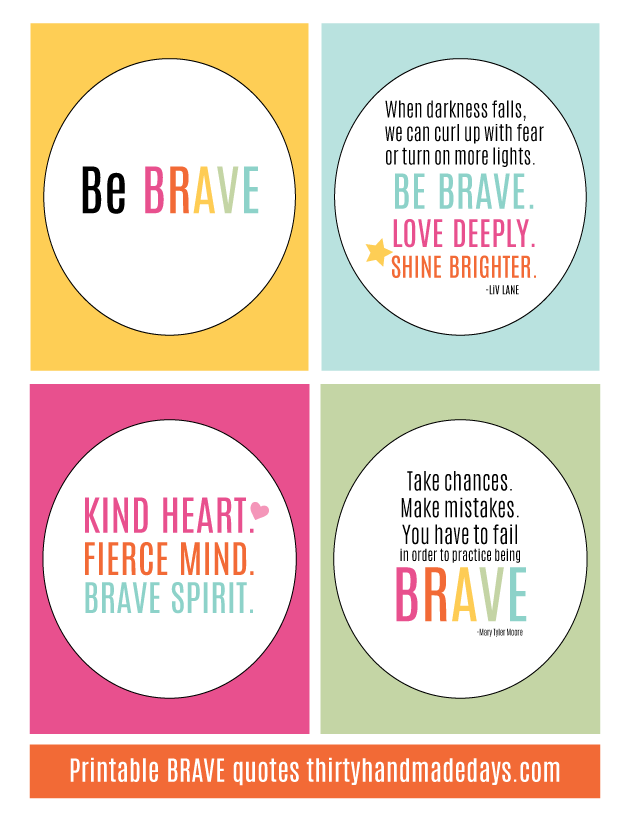 When I don't feel like being brave (but don't really have a choice in the matter), I have my go to's.   I put on a t-shirt that tells my mood.  I'm serious.  Maybe it's my way of telling it like it is without actually saying it.  I wear one of my bracelets.  Yep – perfectly imperfect pretty much sums it up every day.  I turn my music up waaaay loud and go on long drives.  Driving (without my kids ;) clears my head.  I lose myself in service because I can't really concentrate on my stuff if I'm worrying about other people.  I buy a Cherry Coke.  Granted – not the best coping method.. but it sure tastes good.  I take a long shower.  I have a big old bawl session by myself.  I walk the aisles of the antique mall or Home Goods or Target.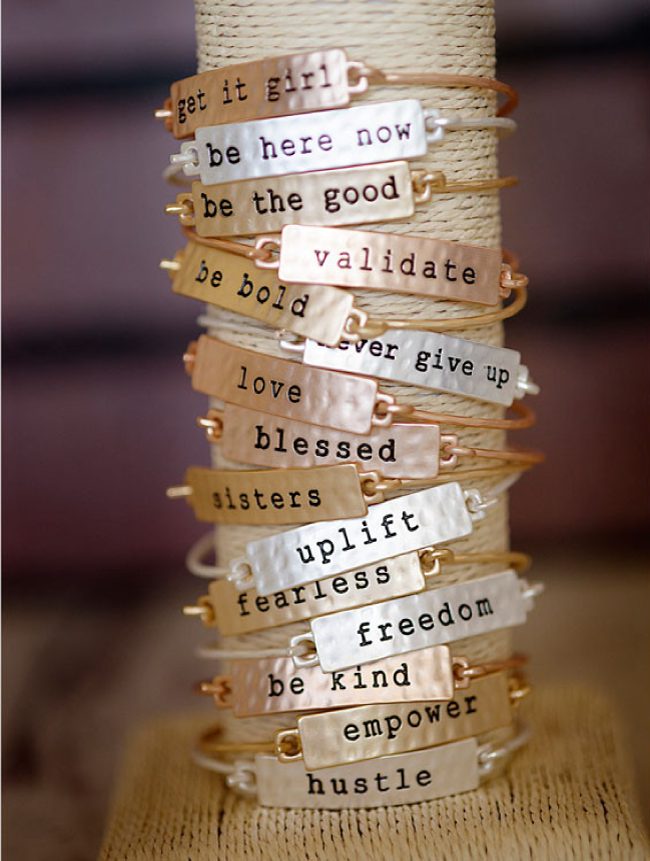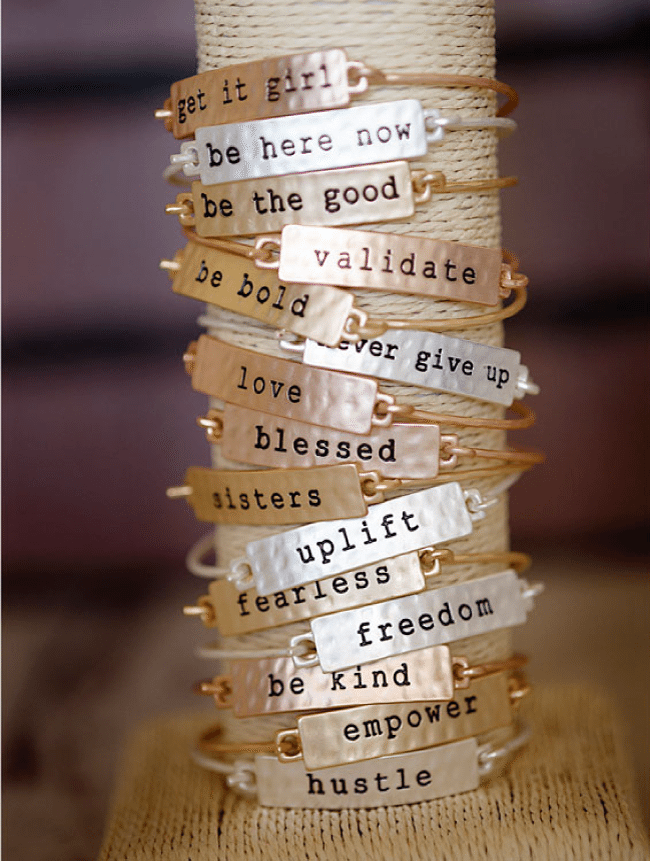 But here's the thing.  In each of the challenges I've faced, all of the hard stuff, I have learned that after driving with music full blast and crying alone that I can do this.  Even if I don't feel like it and even if I don't want to.
I can fight the school district.  I can squeeze my Dad's hand and tell him that I love him as I say goodbye to him one last time. I can speak in front of a room full of people even though it scares the daylights out of me.  I can and I will.
I know you can too.  Even if you don't feel like it or even if you don't want to.   Sometimes just knowing that someone else is going through the hard stuff is enough to put one foot in front of the other and keep on keepin' on.   So consider me that person for you – you got this!
---

While I adore my Be Brave shirt, I love every single item in the Be Series Collection.  Today you can get all of it for 50% off & FREE SHIPPING.  For reals!! Just use the code- BEYOU at checkout.