Hip hip hooray it's Dr. Seuss' birthday tomorrow.  Last year I posted a few Dr. Seuss ideas to help celebrate.  And now I'm back with a few more. Why not some more bookmarks? Can you ever have too many?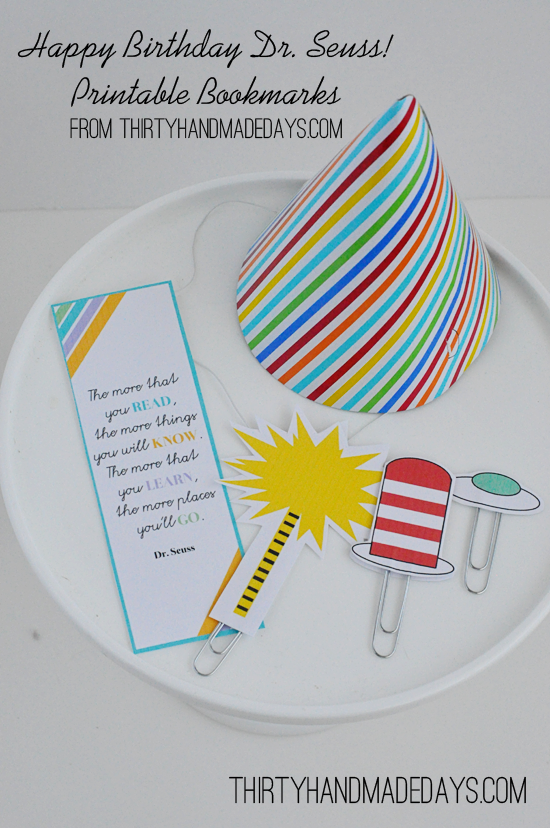 Pin It
If you follow me on
Facebook
you know that I finally jumped on the bandwagon and started reading this book: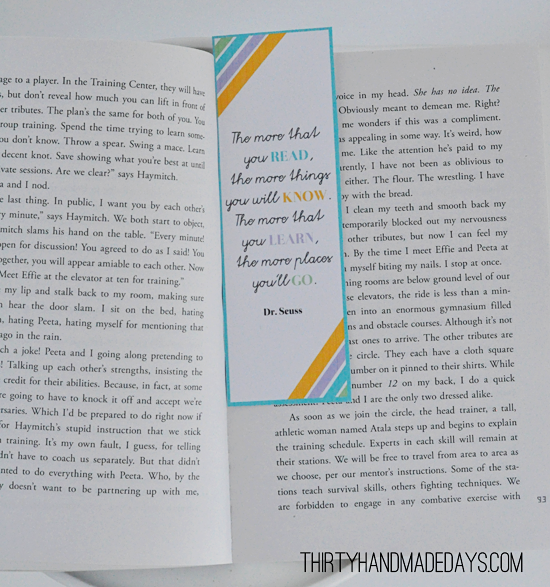 And now I have a few bookmark options.  A more traditional Oh the Places You'll Go quote bookmark.  Cat in the Hat bookmark.  A green egg bookmark.  A Lorax bookmark.  Decisions, decisions.  Which one suits your fancy?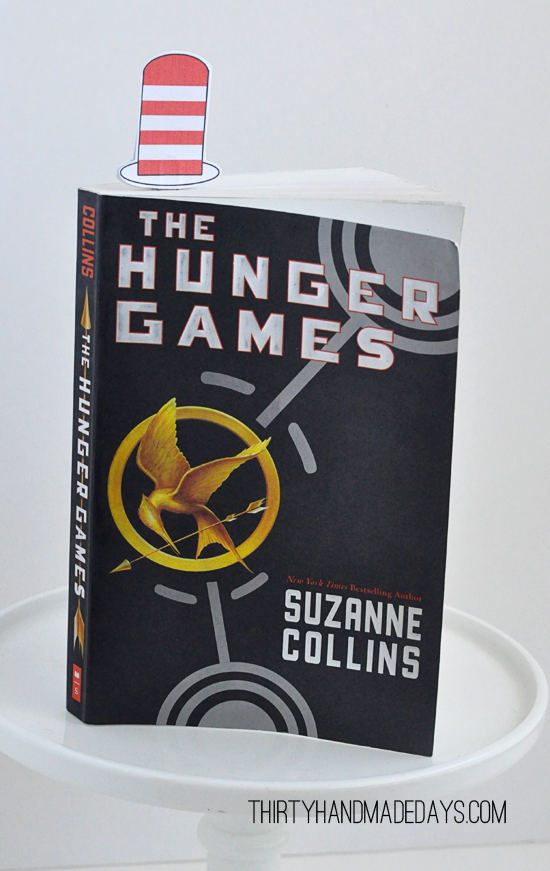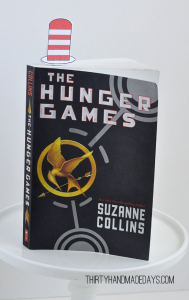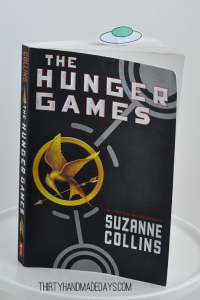 To make these I just printed and cut out the bookmarks.  I put a glue dot in between two of the same (two eggs back to back, two hats back to back, etc) and stuck a paper clip in between.  You could use a glue stick, glue gun, double stick tape or whatever you have on hand.  You could also take it one step further and laminate them.  I wasn't feeling it today so I kept them as is.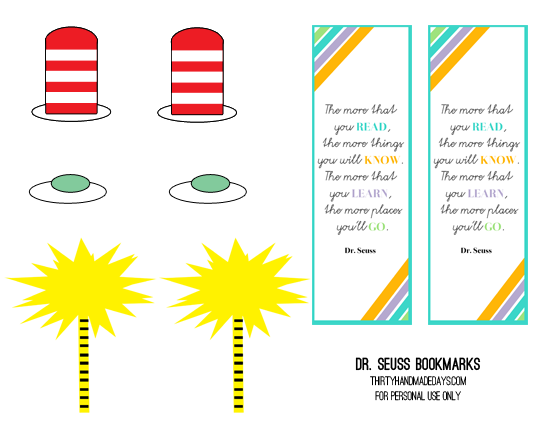 Download some Dr. Seuss bookmarks.
For 30days subscribers and personal use only. Thanks!
What's your favorite Dr. Seuss book?