Josh grew up going camping a lot and occasionally spent vacations in an RV.  My grandpa had an RV called "La Casita" that our family actually lived in a for a bit while we waited for our home to be built.  Both Josh and I have some (albeit different) memories from our childhood. Some fabulous bloggers and I were tasked with planning a dream RV trip.  While some people's dream trip might involve mountains or coastal tours, mine is a little bit different.  I'd love to do those things too but I have something else in mind for this one and it could involve YOU.  Might I present you with — my Dream RV Road Trip Bloggers Antique Tour…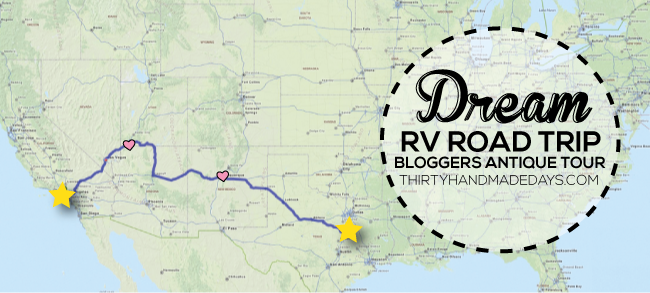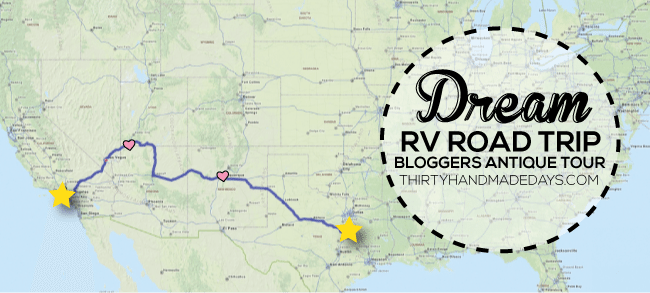 Here's my plan: Grab an RV and hit the road, picking up some blogging friends along the way from California to Texas.  We will stop in Las Vegas, St. George, Utah, somewhere in New Mexico and a few spots in Texas (because Texas is big, yo).  The final destination if we can plan it just right will be one of the biggest antique shows in Texas. The goal is to a) find awesome shops and antiques b) eat good food c) see part of the US that we wouldn't otherwise see  d) have fun!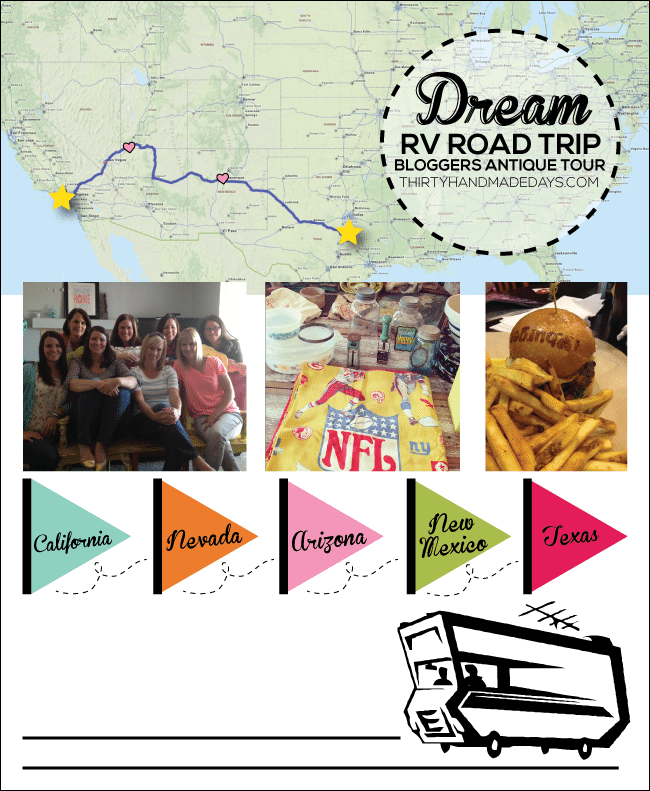 Why an RV?
Because what bonds people together more than road trips?  For reals.
Because we can hit the road whenever we want – start and stop, whenever we feel like it.
Because we have the option to eat food all along the way – both at fun stops and in our RV.
Because we also get to sleep in an RV and there is no worrying about shady hotels or anything like that.
Why not?


Go RVing has some great resources for anyone considering an RV trip.  From what type of RV to get, to where to go and what to do.  It makes planning less stressful.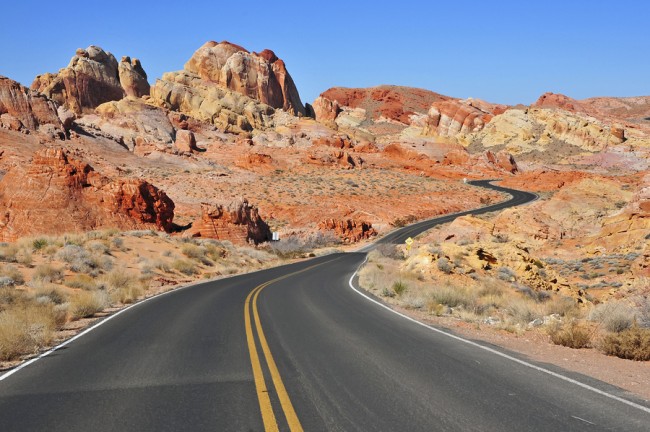 What does this have anything to do with you? 
Help us plan it! Do you live anywhere along the route? Or have you visited any cool spots?  Leave a comment telling me what we absolutely must stop for.
Come hang out with us along the way.  Maybe we'll have some little get togethers along the way…  Come shop with us or meet us for lunch or something?  Tell ghost stories in jammies in the RV?  What do ya think?
A little background about this idea.  Not too long ago I started watching a show called Fixer Upper.  I quickly fell in love with it.  I love Joanna's designs (let's knock out that wall) and Chip's demo skills and humor.  They are adorable together and make for such a wholesome, witty, loving couple.   And there hasn't been a single episode that I wasn't wishing we lived in Waco, Texas.  And that's saying a lot for this CA girl.  
This trip will start in CA but will end in Texas.  To both a huge antique show in Round Top, Texas.  And then to either Magnolia Market or the Silos.  I guess it depends on how quickly they get the silos project done.  I'm hoping I can bribe Chip and Jo with my favorite chocolate chip cookies to come hang out.  Or something like that.


Starting May 1st – May 31st Go RVing will be hosting a contest on their Facebook Page featuring 20 influencers' Dream RV Vacations. Voters (that's YOU!) can vote 1 time a day for their favorite RV Vacation & the influencers with the most votes by May 31st will win their Dream RV trip this summer! Also, 2 voters will be selected to each win a $500 Amex Gift Card for their participation! To get more info about Go Rving: Facebook |  Twitter |  Instagram and Pinterest What would your dream RV trip entail?  Tell me all about it!
This is a sponsored conversation written by me on behalf of Go RVing via Burst Media. The opinions and text are all mine.