I've really been thinking a lot about dreams and goals lately- for me and for my kids.  My parents did a great job instilling in me the idea that I could do anything I want to if I work hard enough.  I want my kids to feel the exact same way. 
It's been awhile since I created a quote printable and when I found this dream quote, I knew I needed it hanging somewhere in my house.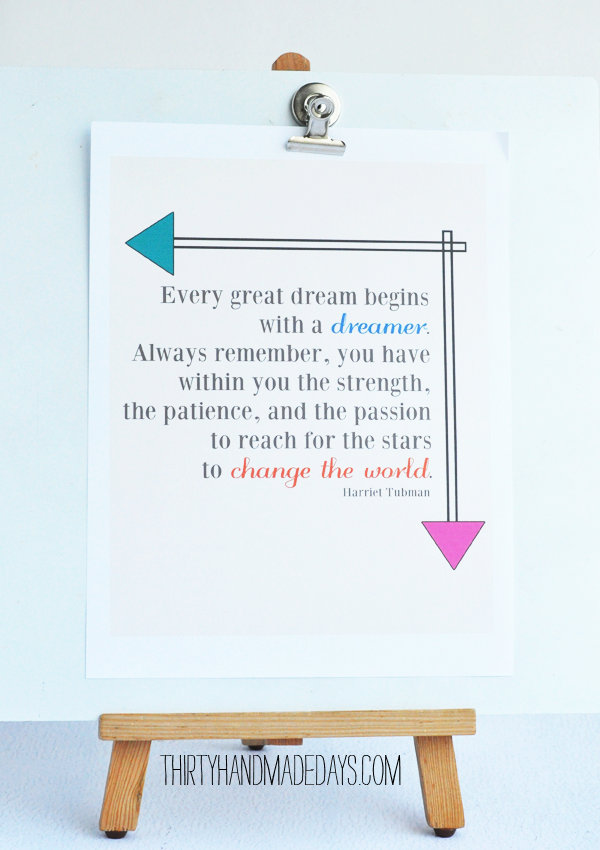 I love it.  And believe it.  100%. Hope you enjoy it too!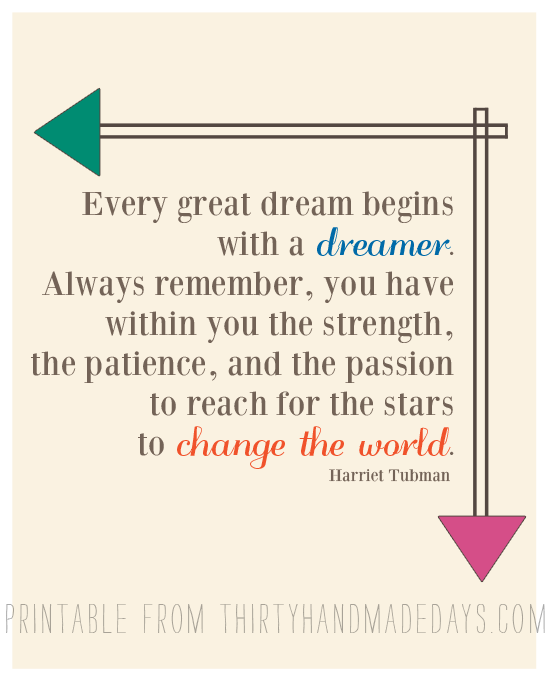 Download your dream quote.
For 30days subscribers and personal use only. Thanks!
Love quotes? You might like these printables too:
Courage
Enjoy the Little Things
Greatness
Teach Our Children
Be Your Own Kind of  Beautiful
Do the Impossible
Share your favorite quote! I'd love to add more to the collection.