Easter is under a month away and I'm just getting my act in gear.  Pretty soon it'll be Christmas.  Kidding!  But really — this cute little Easter game to celebrate the holiday.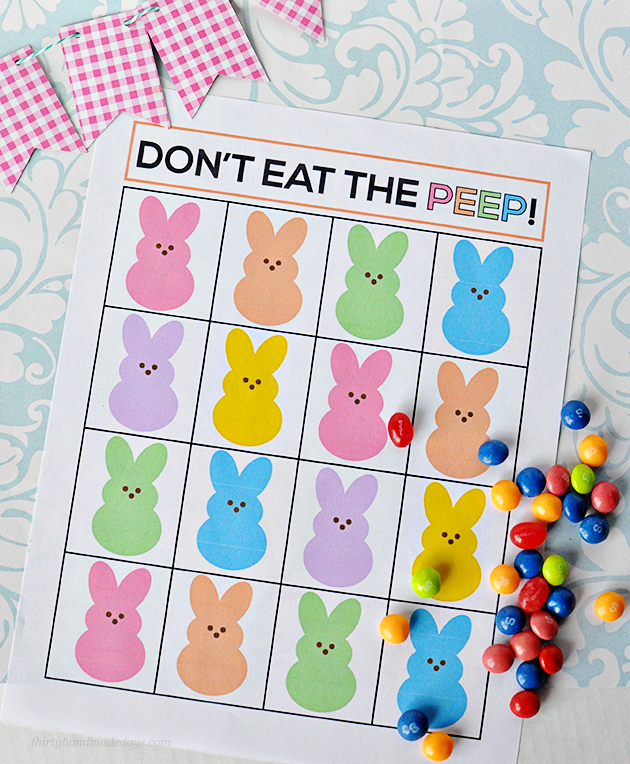 In the past I made up "Don't Eat the Chief" to celebrate Presidents Day.  It's an easy and fun way for kids to learn the presidents of the United States.  I thought it'd be fun to make an Easter version.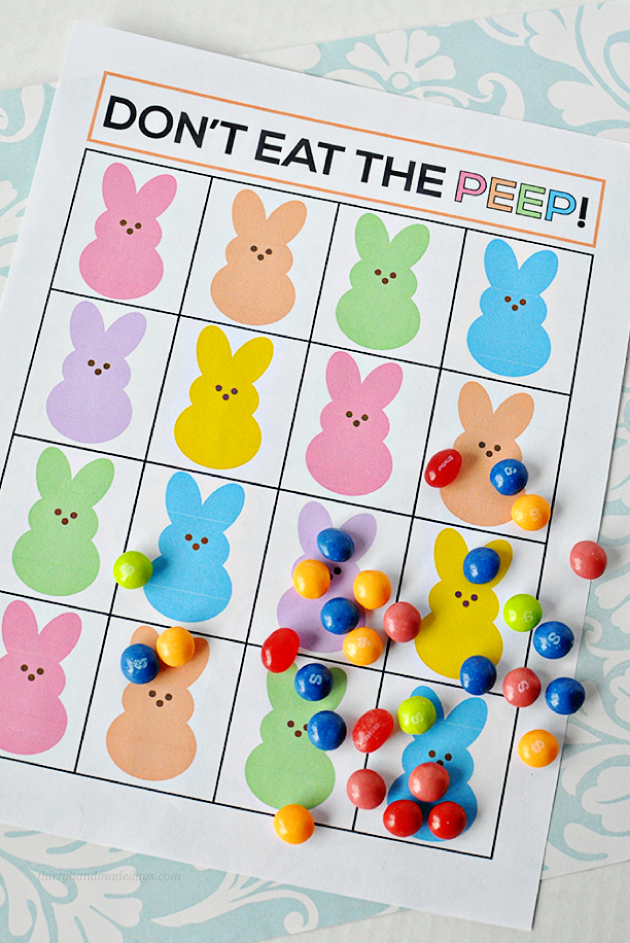 Here's how you play "Don't Eat the Peep" –
Print out the game board (below) and disperse candy, cereal pieces, pretzel bites, anything you want.
Have one person leave the room while the other players arrange the food on the board.  One piece in each square.
Everyone chooses 1 "peep" (square with candy on it).
The person then comes back into the room and picks a square, one at a time, eating the candy.
When he or she picks the "peep" everyone yells "Don't Eat the Peep!"  Continue until everyone has a turn.
This game is best for younger kids.   They get into it and think it's hilarious when someone eats the peep.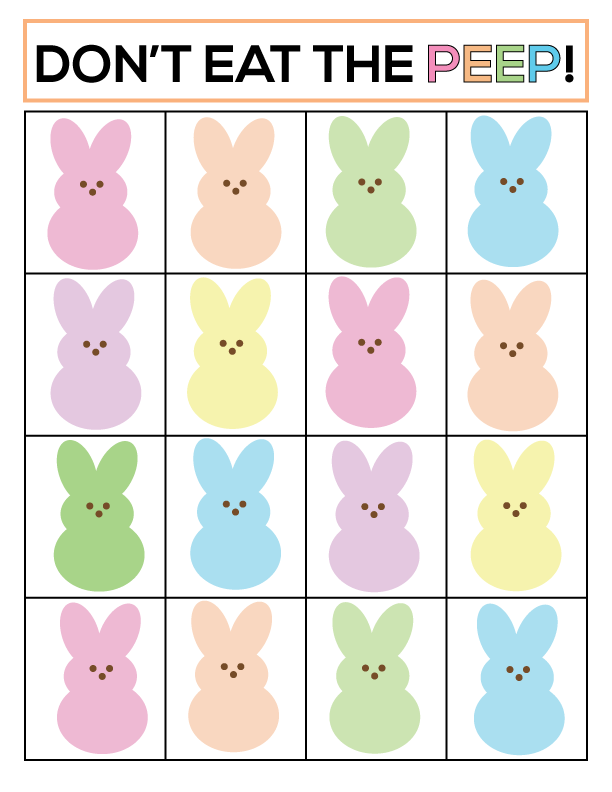 Download this "Don't Eat the Peep" Easter game.  For personal use only.  Thanks!