Easter is fast approaching! I still have clothes to buy, treats to do and a menu to plan.   But today's post is a fun printable Easter card for a friend. 
Print this cute card out and stick it in an envelope for a friend that has always been there for you.  For a far away friend just drop it in the mail.  But if your friend is close by, why not attach it to a plate of treats?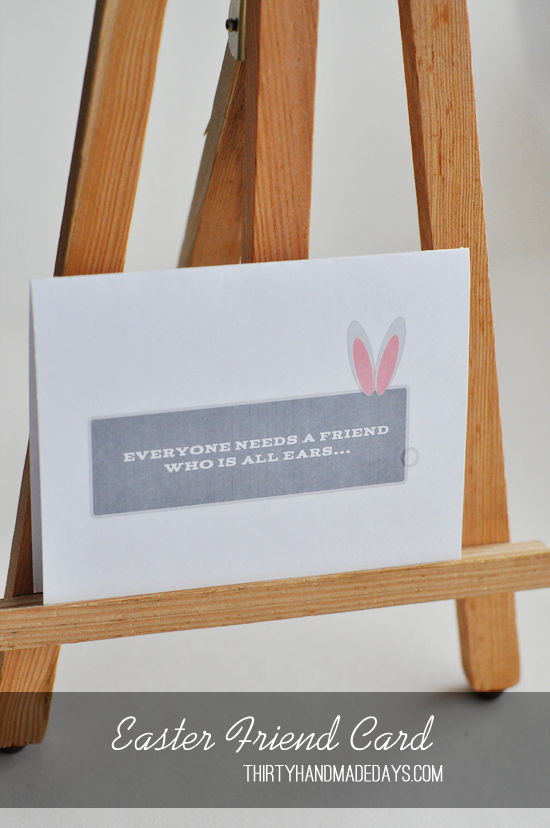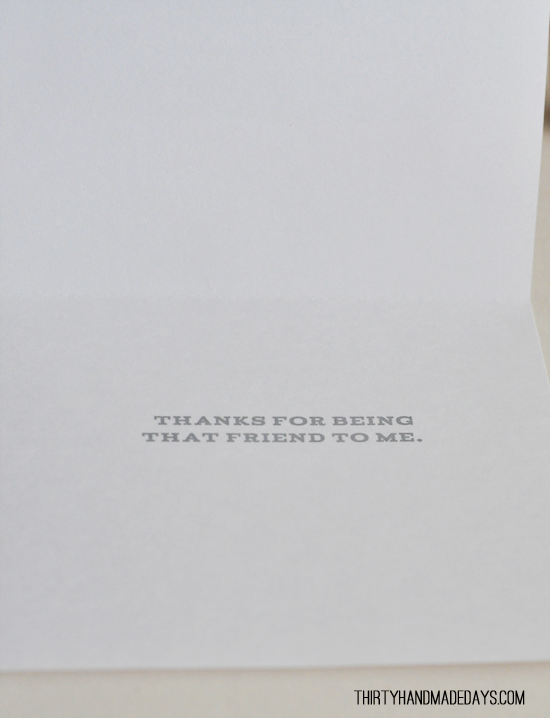 Each printer is different, so follow your printer's instructions.  For my printer- I printed one sheet on cardstock and stuck it back into the printer in the same way and printed it again.  I ended up with two cards with a front and back.  I left a line on the printable as a cutting guideline.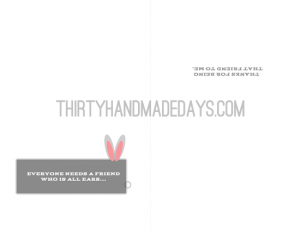 Print your own Friend Easter Card.
For 30days subscribers and personal use only. Thanks!
Check out a couple more Easter ideas: