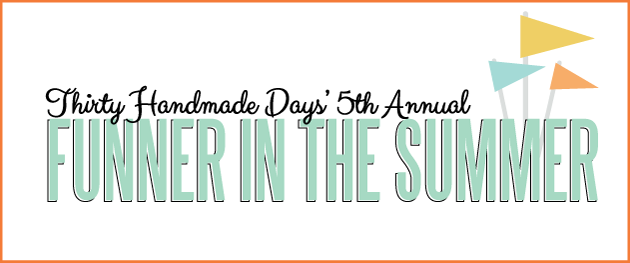 Next up for Funner in the Summer–  Melissa from the Polka Dot Chair.  I've known Melissa in the blog world for several years.  She has impeccable sewing skills, makes adorable printables and projects.  And now she has a book!! So exciting.  It looks absolutely amazing.  Go visit the Polka Dot Chair and say hi to her!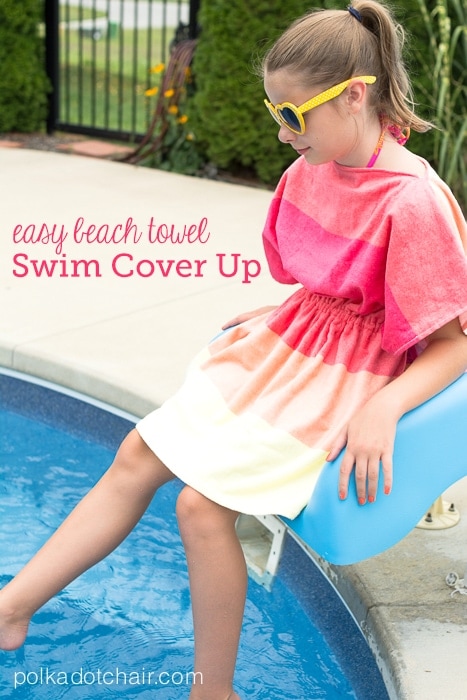 Hi 30 Day's readers! I'm Melissa from the Polka Dot Chair blog. I'm so excited to be participating in Funner in the Summer again! It's become a fun summer tradition for me.
Today's project is an easy summer sewing tutorial. I noticed my daughter one day struggling to keep her beach towel on and thought it would be so much easier if she just had a "hole" in the middle to put her head through- then I got the idea to make this easy beach towel swim cover up for her.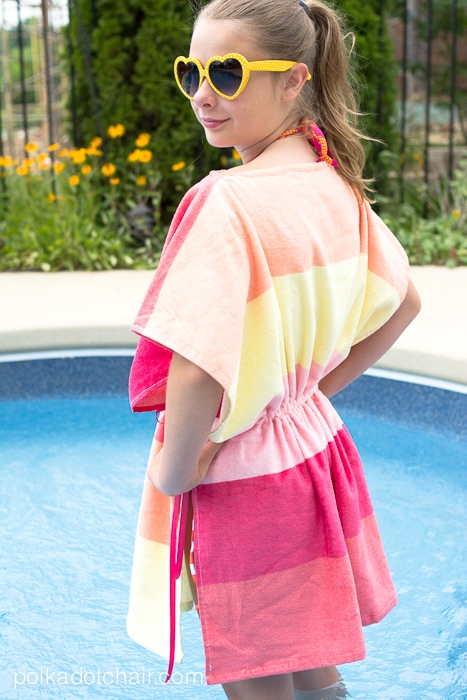 To make one you're going to need:
1 beach towel (a not super thick one would be easier to sew with)
1 package of extra wide double fold bias tape
ribbon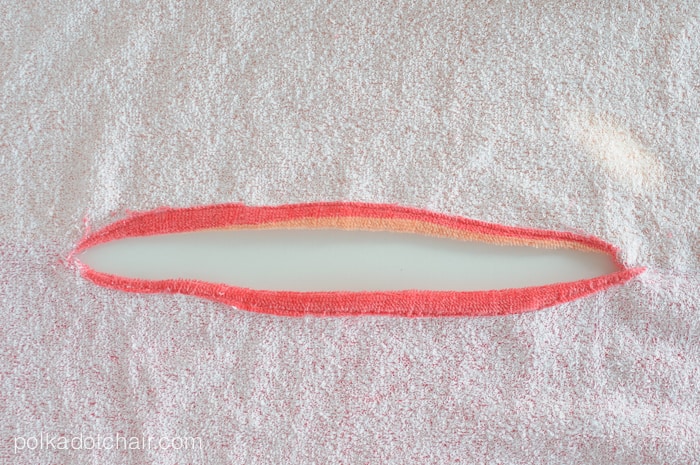 Begin by cutting a 12″ wide opening in the center of the beach towel. If you're making this for a much smaller child I recommend an 8-10″ hole.
Turn under the raw edges of the cut hole and hem on your sewing machine.
Next measure down 14″ (10″ for a smaller child) from the cut hole and draw a line across the wrong side of the towel. Open up your double fold bias tape and press it open so that it no longer folds in half, but the raw edges are still folded under.
Sew the bias tape to the towel along the line you drew. This is the casing for the ribbon. Repeat for the other side of the towel.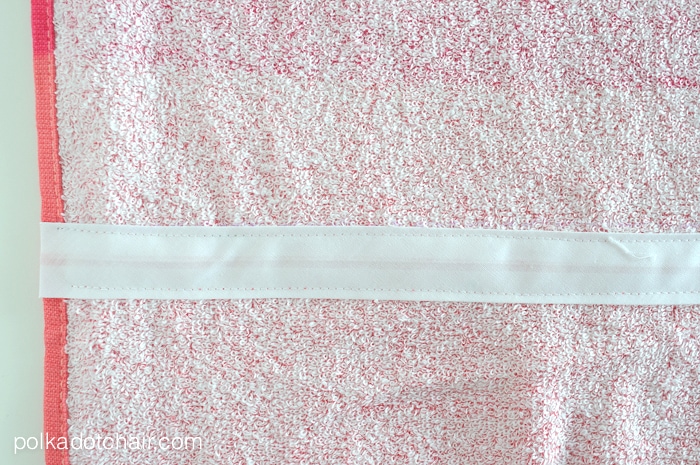 Cut your ribbon to 3 times the width of your towel. Feed the ribbon in beginning on one side and going trough the other side of the towel so that the ribbon ends meet.
Then just pull up on the strings to give the towel it's shape.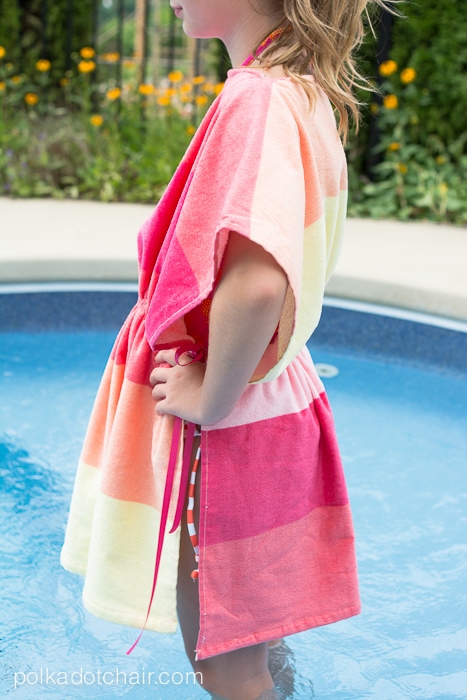 That's it!!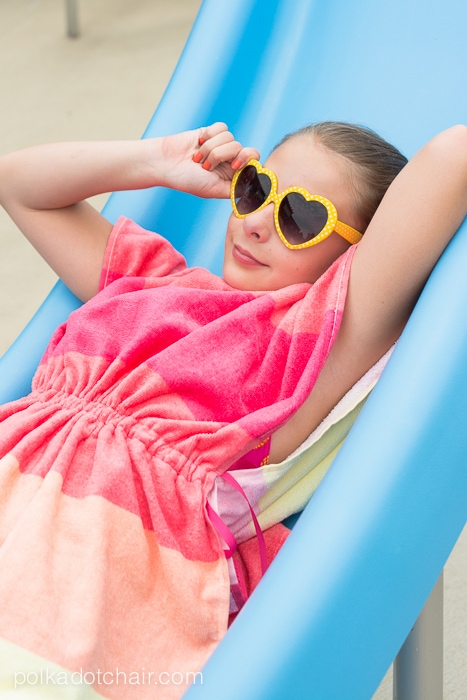 Happy Summer!!
Pop on over to my blog the Polka Dot Chair for loads of free craft and sewing tutorials!!