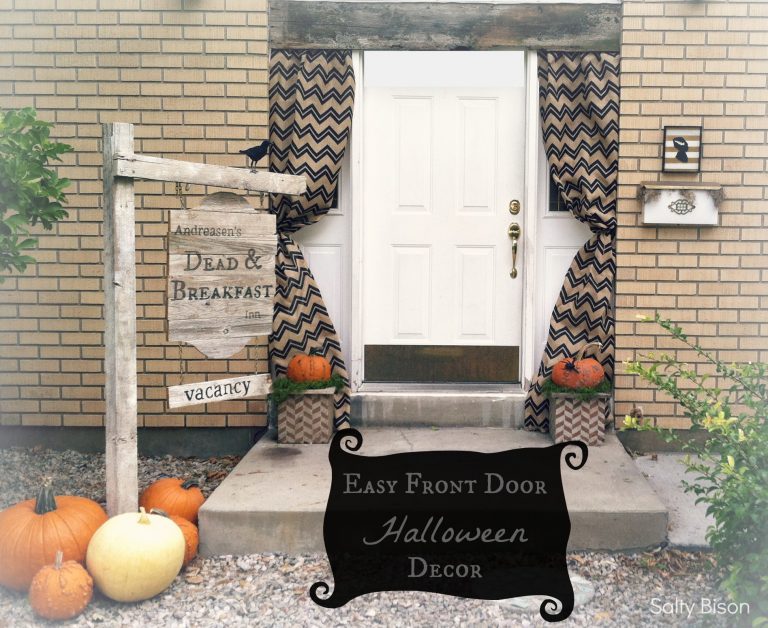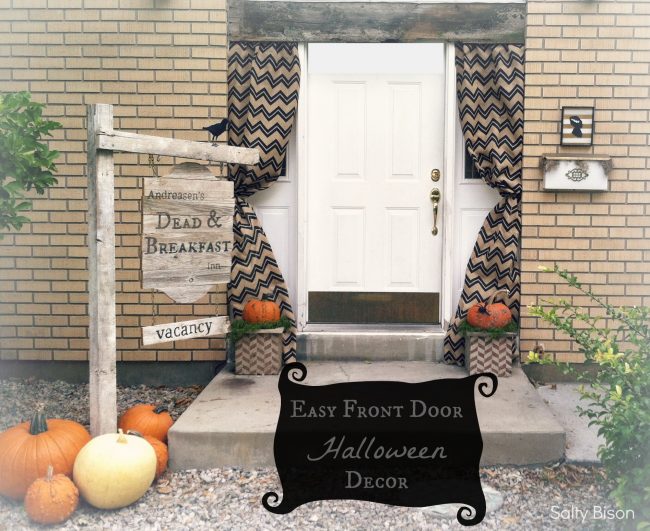 My stock of Halloween decor has dwindled in the past few years with some moves we've had and my occasional need to purge our "stuff". So when I saw this chevron burlap I thought it would be a good chance to make something fresh for our front door during Halloween.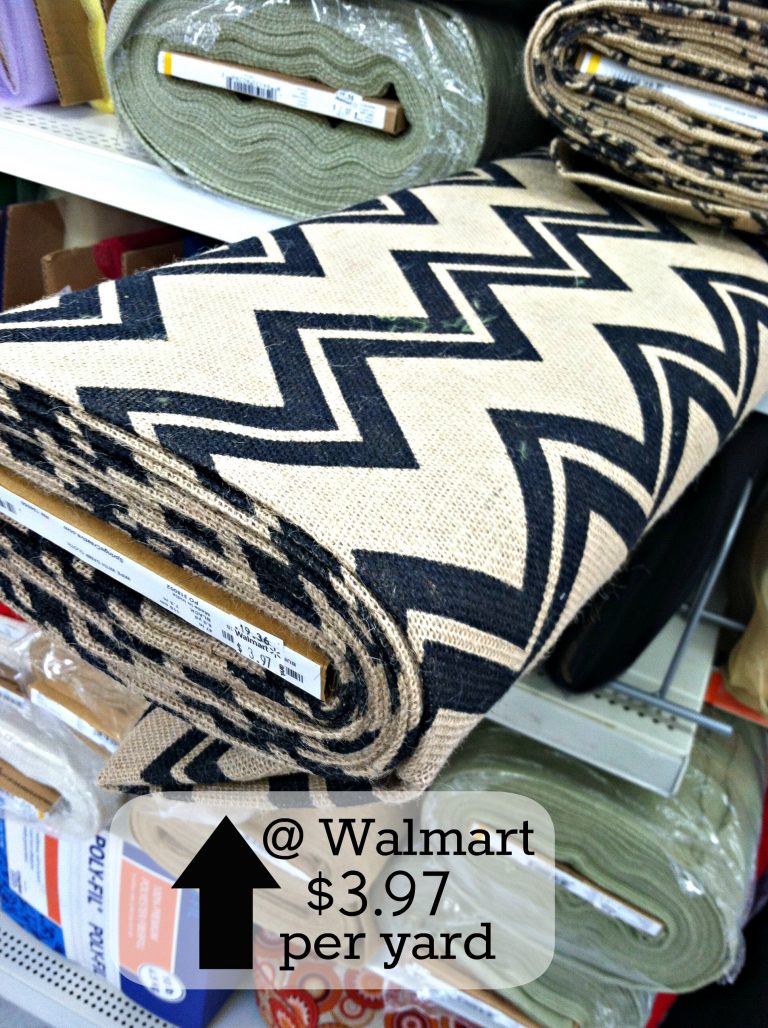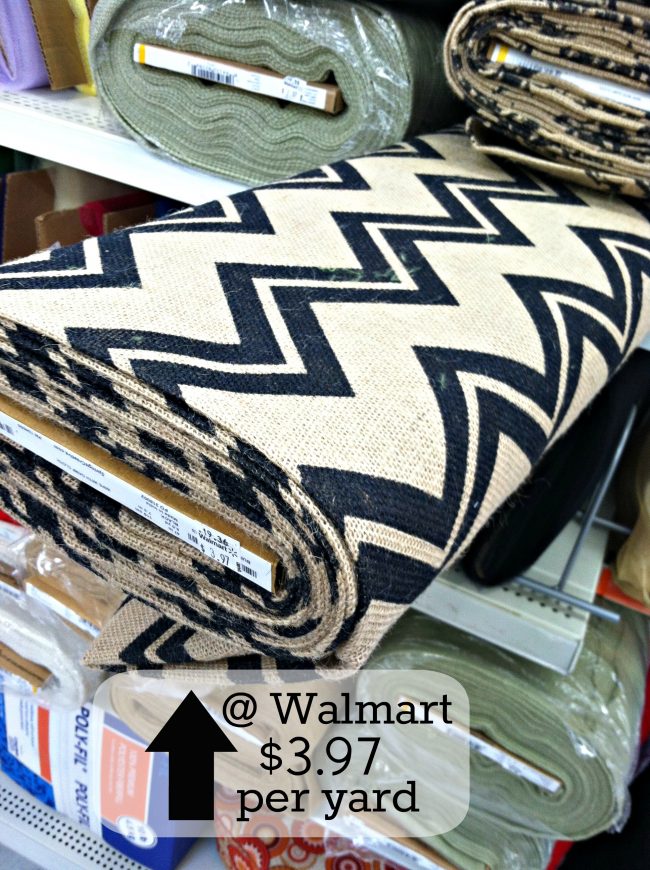 I bought 2 1/2 yards and cut it down the middle to make two curtain panels. Using a stable gun I attached them to a piece of reclaimed wood cut to fit the top of our doorway.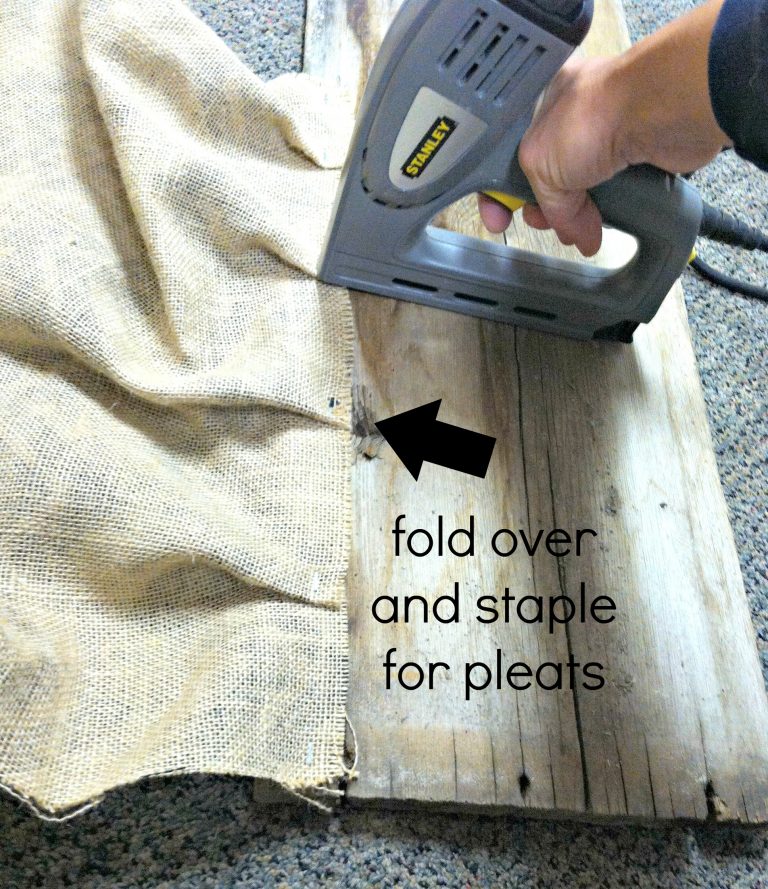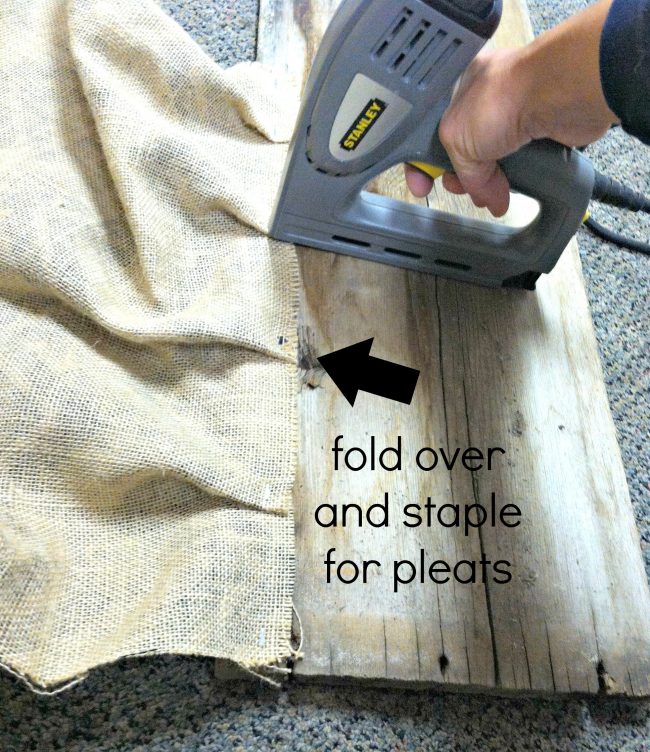 I attached the wood to the door frame using screws but you could also use these 3m removeable hooks.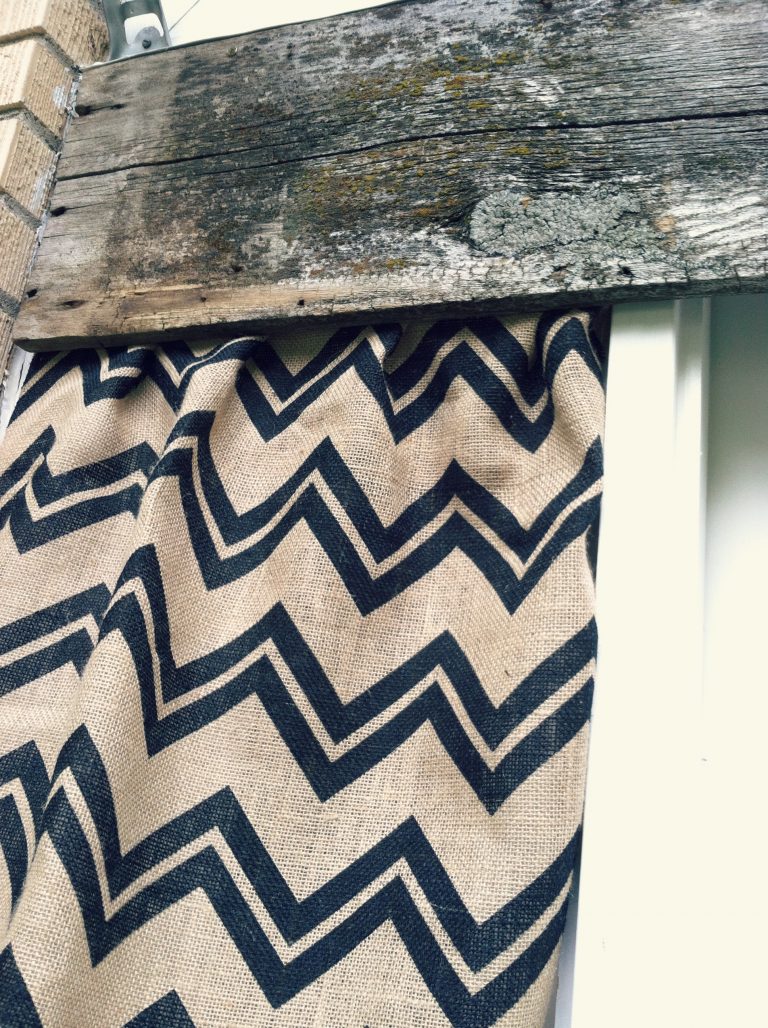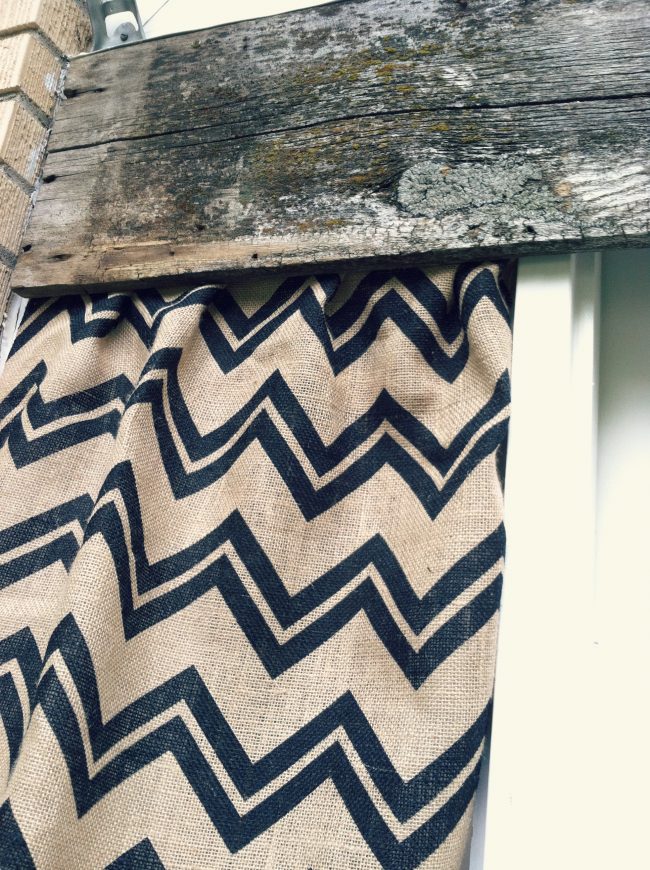 The mailbox looked neglected so I fixed it up with a little moss and a Salty Bison sign, hanging it with the 3M hooks discussed earlier.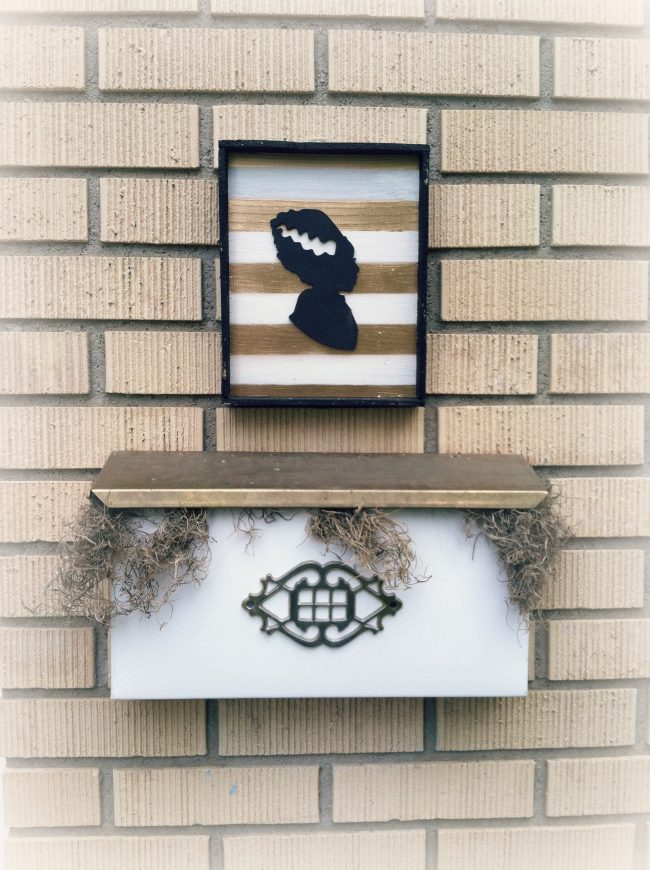 The Dead and Breakfast sign is one I made a couple years ago…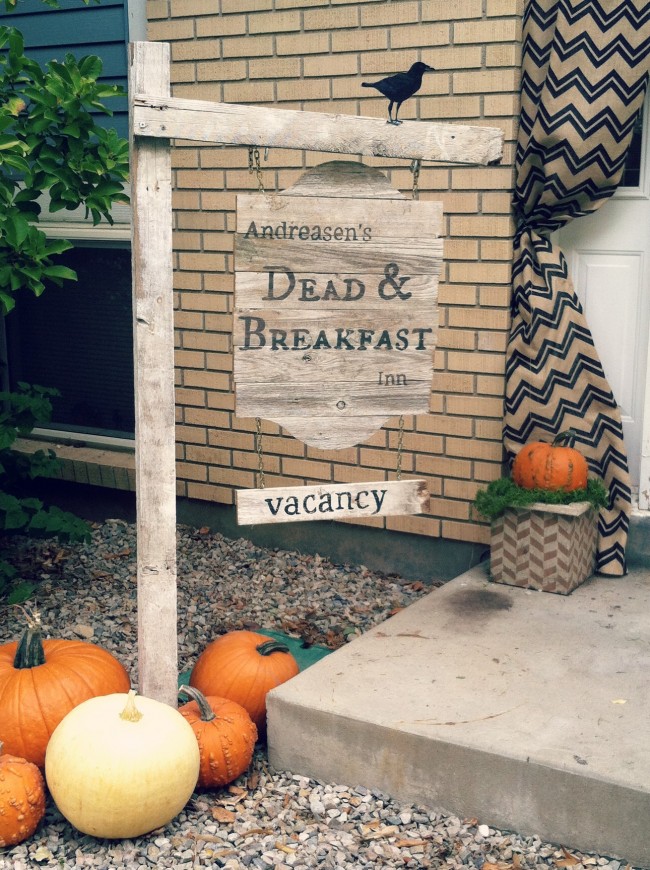 And the pumpkin stands (tutorial here) are ones that I use year round for potted plants.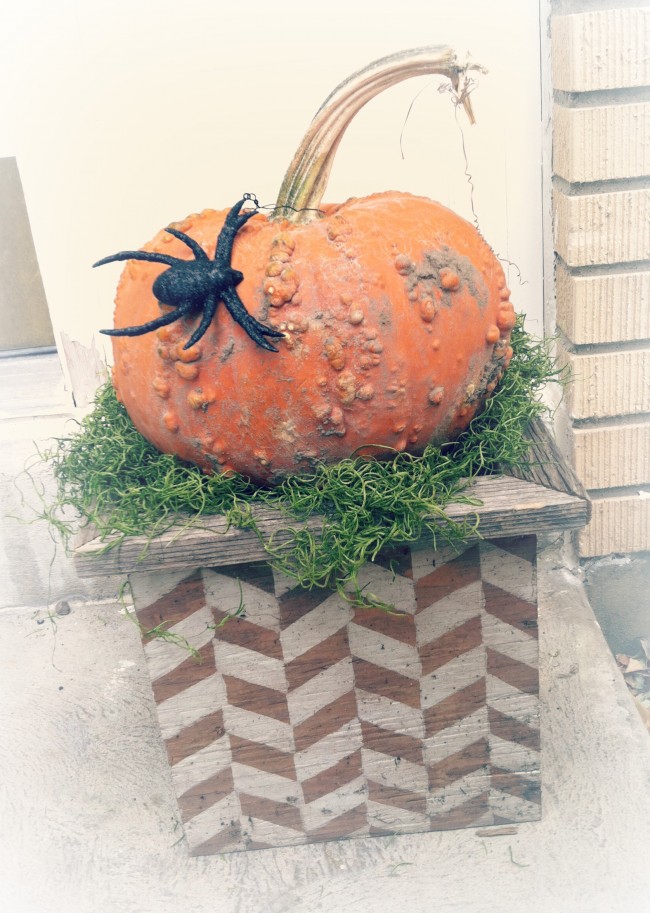 And there it is folks! Now it's time for a twix, or kit kat…or both! There's no way it's going to last til the 31st. xoxox-Salty Bison Girls