2014 was one for the books.  I'm sure you're seeing all kinds of 2014 recap posts and I hope you'll humor me with just one more.  As I looked through the most popular posts for this year it became very clear what people came to 30days for: binders and easy recipes.  You are my kinda people.  We should hang out.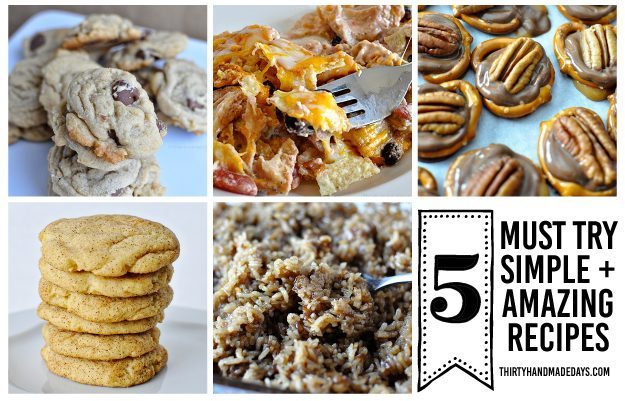 I love that you all love the recipes that I love so much! That makes me all kinds of happy.  Here are the 5 that are  MUST TRY: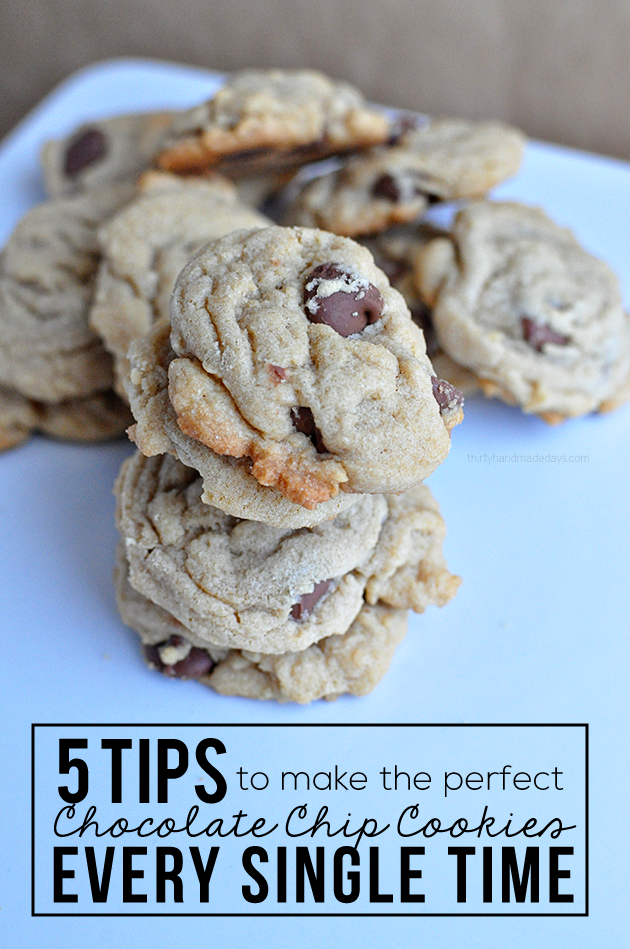 5 Tips to Make the Perfect Chocolate Chip Cookies Every Time :
I have made these cookies for what feels like 100 years.  They are good every single time.  I have some simple tips to make sure they turn out every time.  It's not brain surgery but these cookies will make your day.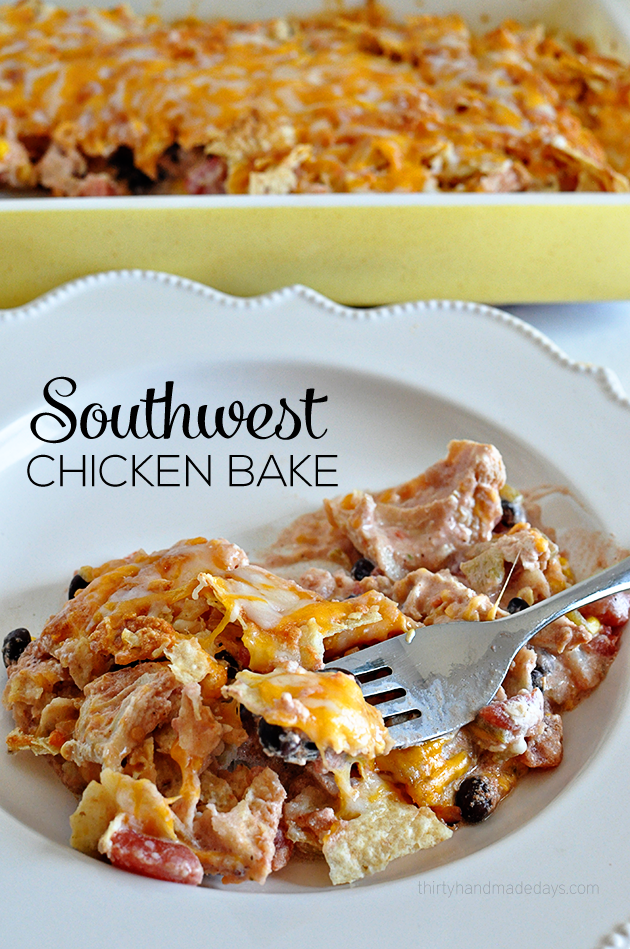 Southwest Chicken Bake:
A dear friend of mine gave me this recipe probably more than 10 years ago.  It is simple but everyone in my family loves it.  You can't go wrong with this one.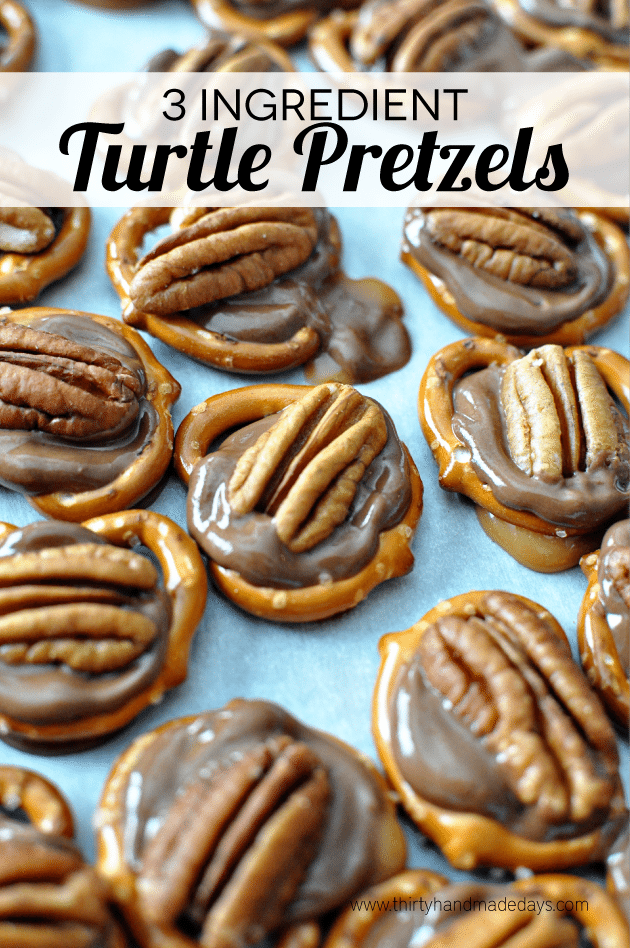 3 Ingredient Turtle Pretzels:
3 ingredients.  Tastes great.  Salty and sweet.  Why not?  These Turtle Pretzels are a new favorite.  They are ridiculously quick and easy but so great.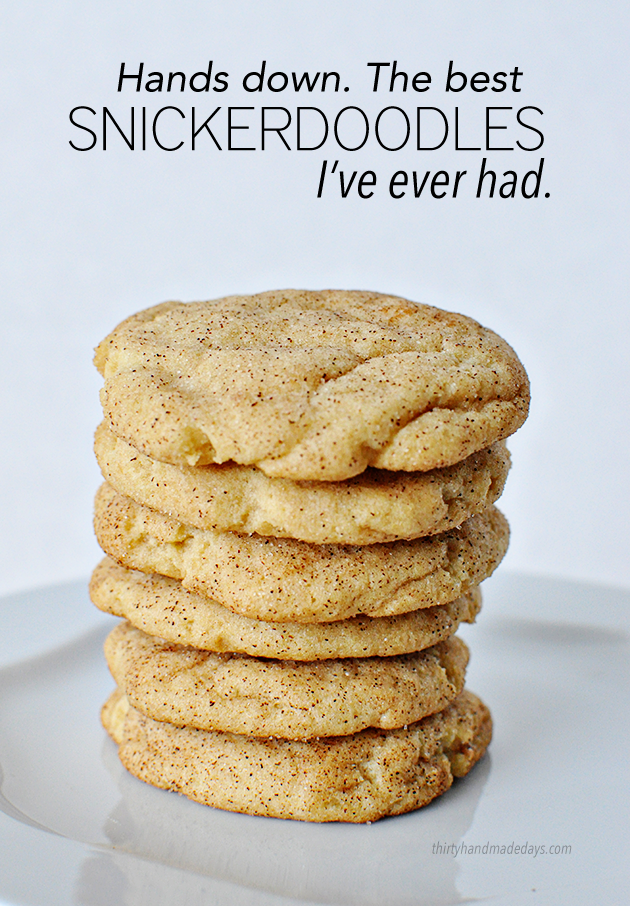 Best Snickerdoodles EVER:
I'm not a big chocolate fan.  It's true.  Caramel and vanilla are my thing.  Snickerdoodles are one of my favorites.  These are pretty much the best ever.  Oh my word – I love them.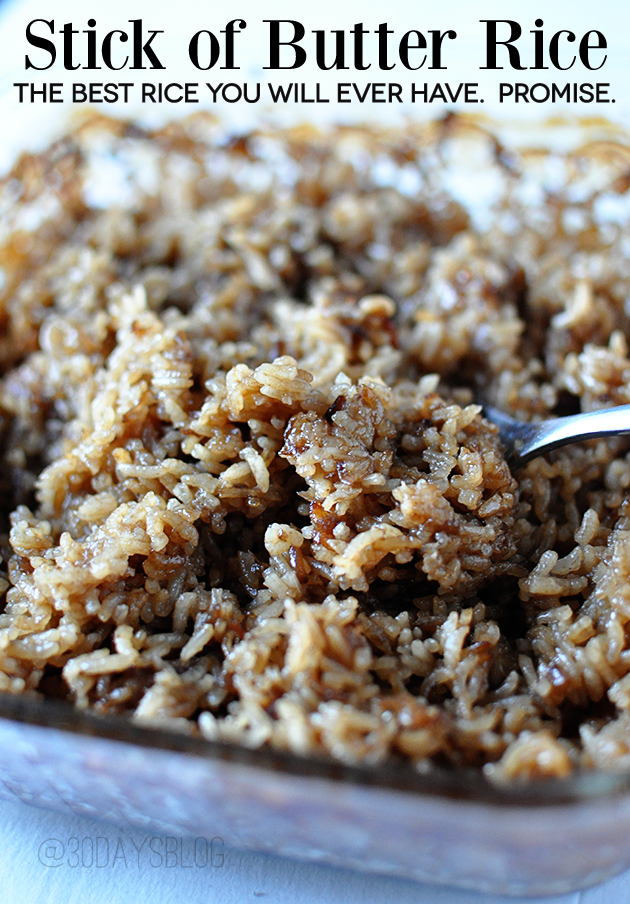 Stick of Butter Rice:
I was a little nervous to click publish for this post because I didn't know if anyone would give it a try.  Thank heavens everyone did! This is a really old family favorite from my Great Grandma.  It makes me think of home and I could eat the entire pan by myself.  I don't make it very often but when I do– heaven!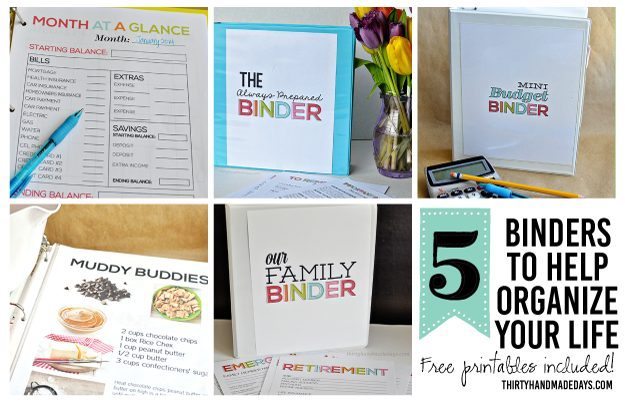 Who knew that I could love designing binders so much?  It has turned into one of my favorite things.  Let me be clear – just because I design these for you, doesn't mean mine are all perfectly put together.  I design, design, design and then kind of run out of steam.  I need to really dive into each of my binders and fill them all in the right way.  The hard part is keeping up and being consistent.  I love that you guys have found these helpful though.  It's the best getting emails and comments about how my binders have made you more organized!  Here are the top 5 from this year: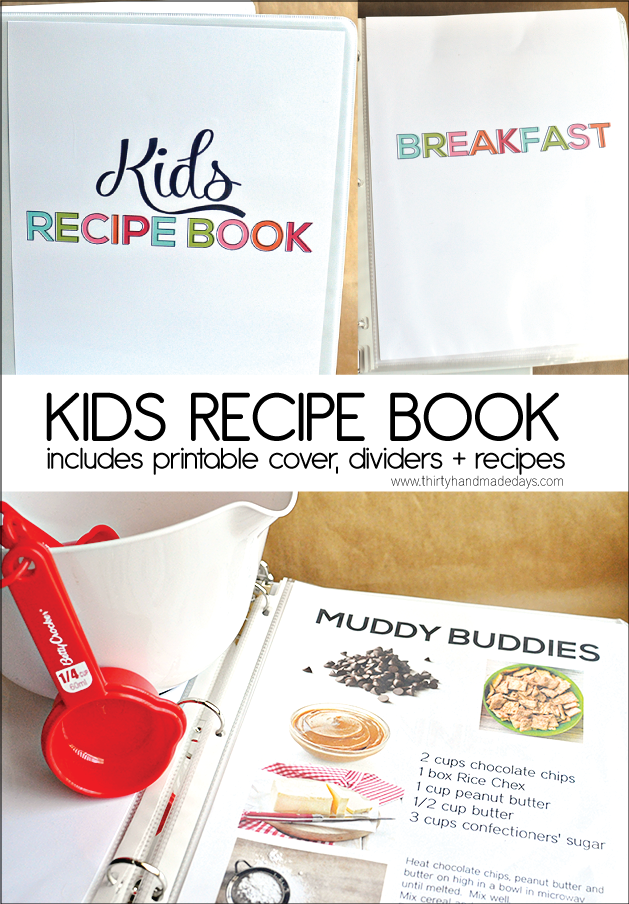 Kids Recipe Book :
I'm so happy this made the top 10.  Teaching my kids to cook and bake is a huge passion of mine.  I didn't learn how to cook until I was out of my house and in college.  My Mom is a great cook but I didn't do much in the kitchen.  I wanted to make sure that my kids know the basics.  Luckily one of my kids loves cooking and baking! This recipe book was made with him in mind.  I'll continue to add recipes to it over time.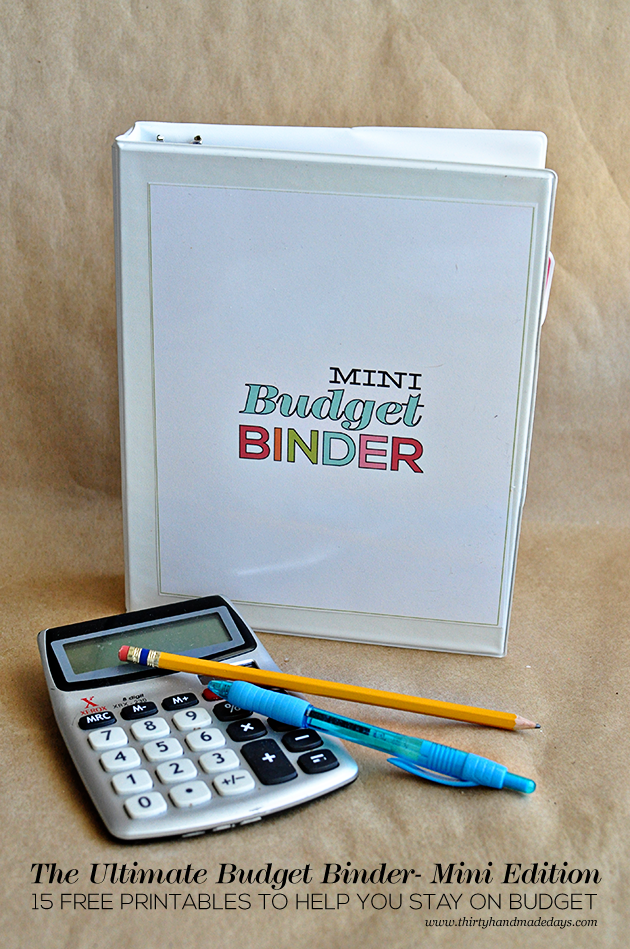 Ultimate Mini Budget Binder:
After I created the Ultimate Budget Binder (below), I knew I wanted to make a mini version.  It fits perfectly in your purse and you can take it with you on the go.  It's cute and little and all that.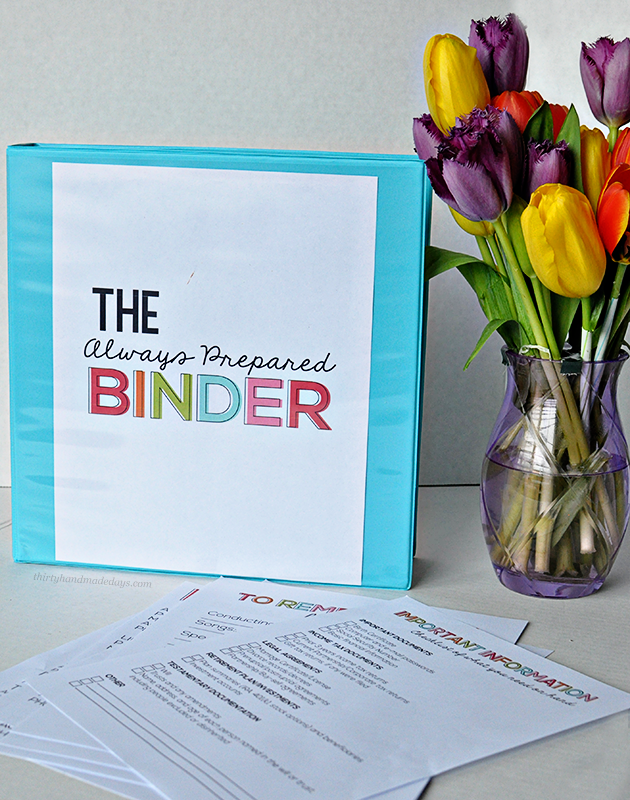 Always Prepared Binder:
Those that have read 30days for a bit know that I lost my Dad to cancer last fall.  Out of that came this "Always Prepared" Binder.  It's the kind of thing nobody wants to think about but comes in so handy.  There are some serious conversations that will come out of printing these pages but they are so important.  Do it!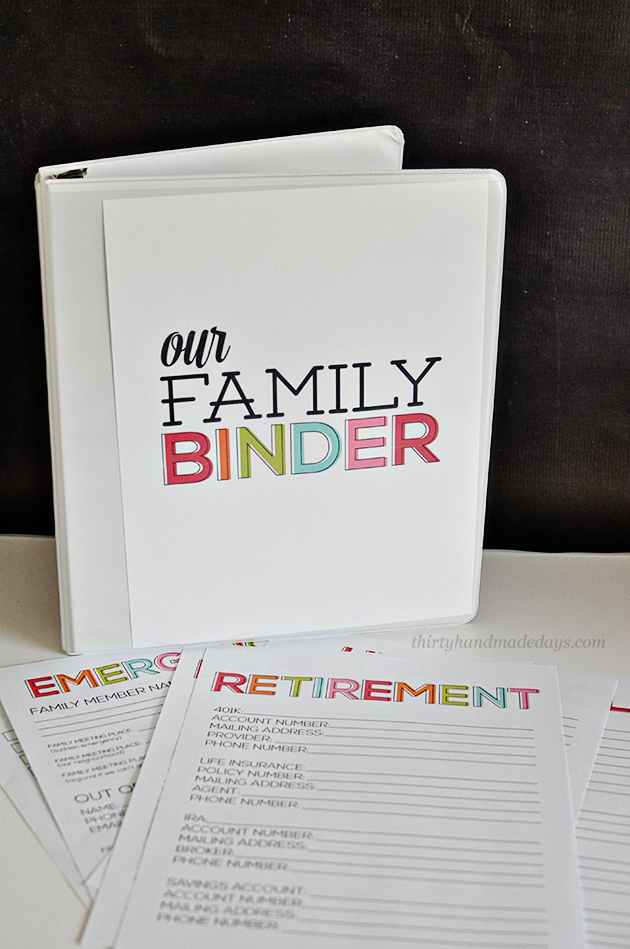 Updated Family Binder:
Last summer I started this big binder kick with a family binder.  I've been binder happy ever since.  While I loved the original one, this version is a little more my style and goes with the rest of what I've got going on.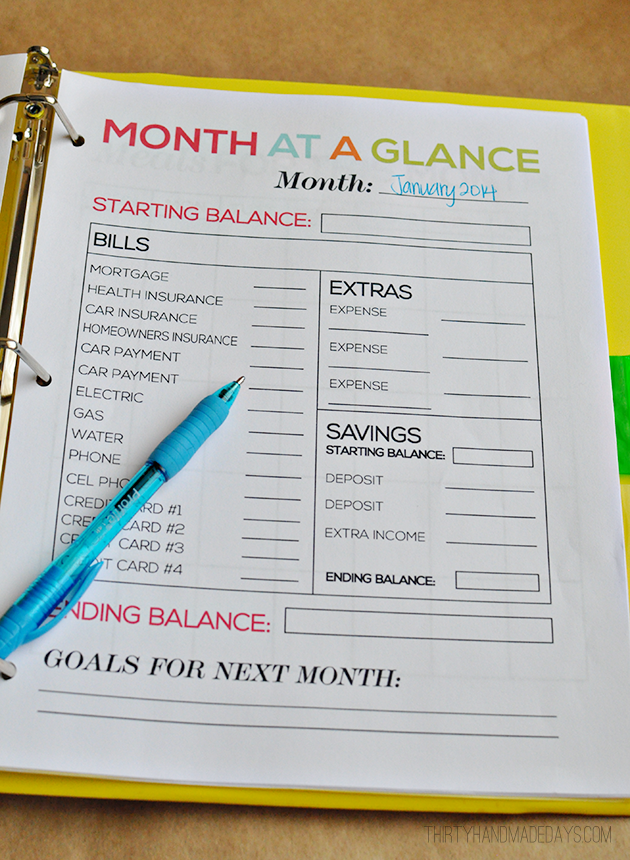 Printable Budget Binder:
At the beginning of last year I came clean on how our budget has been a little all over the place.  I knew I'd be another statistic with reorganizing in January but I didn't care.  This Ultimate Budget Binder has been the most viewed, talked about post over the entire year.  Lots of people have opinions when it comes to money.
Thanks for being a part of the journey in 2014.  I'm excited for what the future holds in 2015! I hope you'll be along for the ride…