Sometimes you just have to do simple right?  There are a million gift ideas that I'd love to tackle because I love making gifts.  But then reality hits and I throw my hands up in the air and decide that simple gifts still count.  This is it as far as easy gift ideas go…. because Christmas is just a couple days away!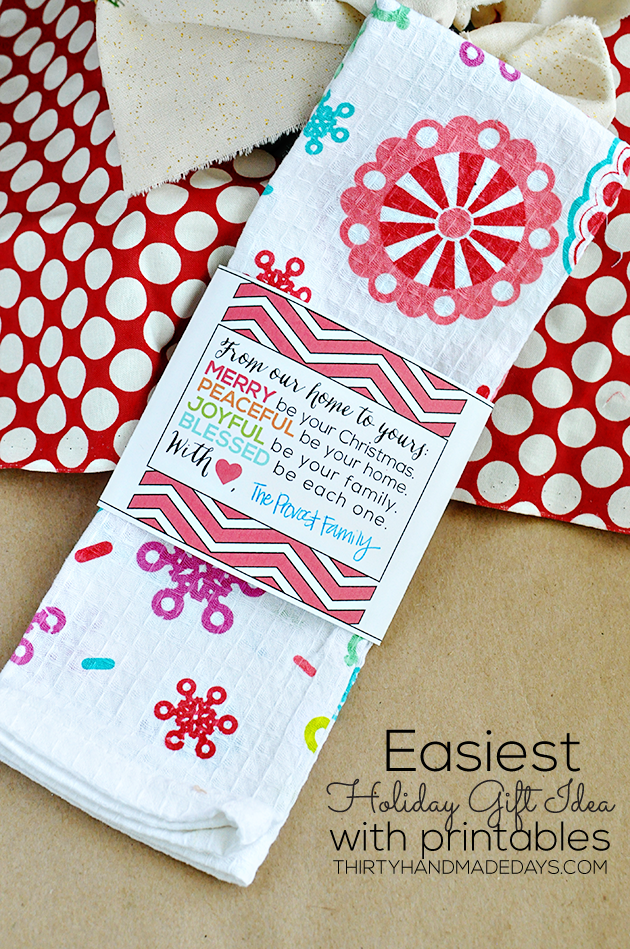 It couldn't get any easier than this one.   All you need is 4 things to do it: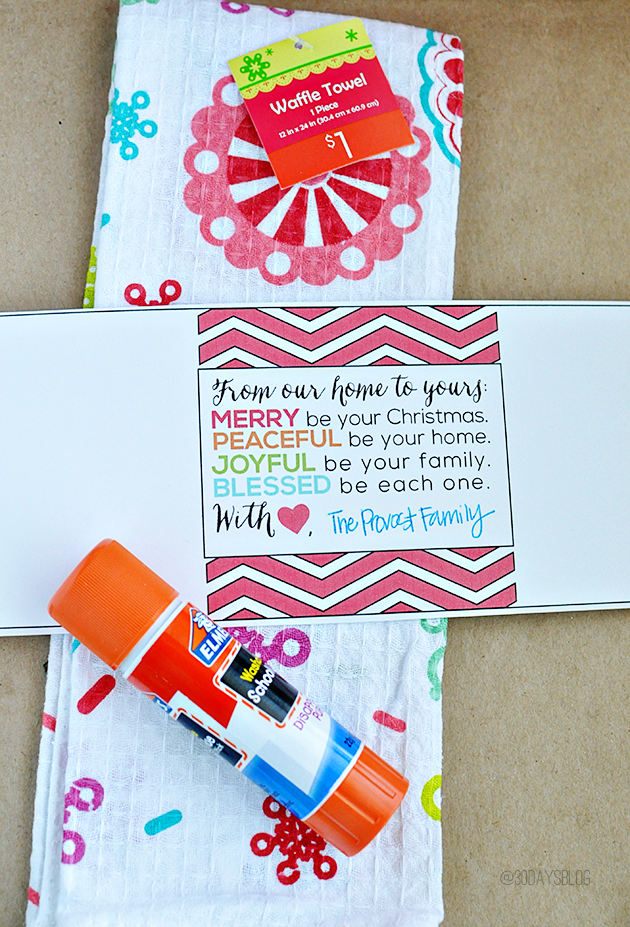 Waffle towel (or whatever kind of towel you want)
Gluestick
Scissors
The Target Dollar Spot has saved me on more than one occasion.  I love it! I picked up this cute little towel from there knowing that it'd make an easy gift.  This would be perfect for a neighbor, friend,  etc.
Pick up some cute towels (waffle, tea, bathroom, whatever you want) while you're out.  Print out the printable that I created.  Cut it out, fold to wrap around the towel and use a glue stick to adhere.  Ta-da! Cute gift in 2 minutes flat.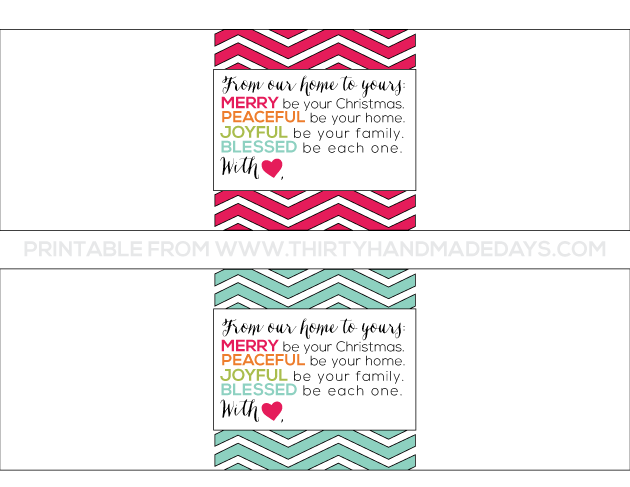 Download a Printable gift sleeve. For personal use only. Thanks!
Here are 25+ Last Minute Inexpensive Gift Ideas: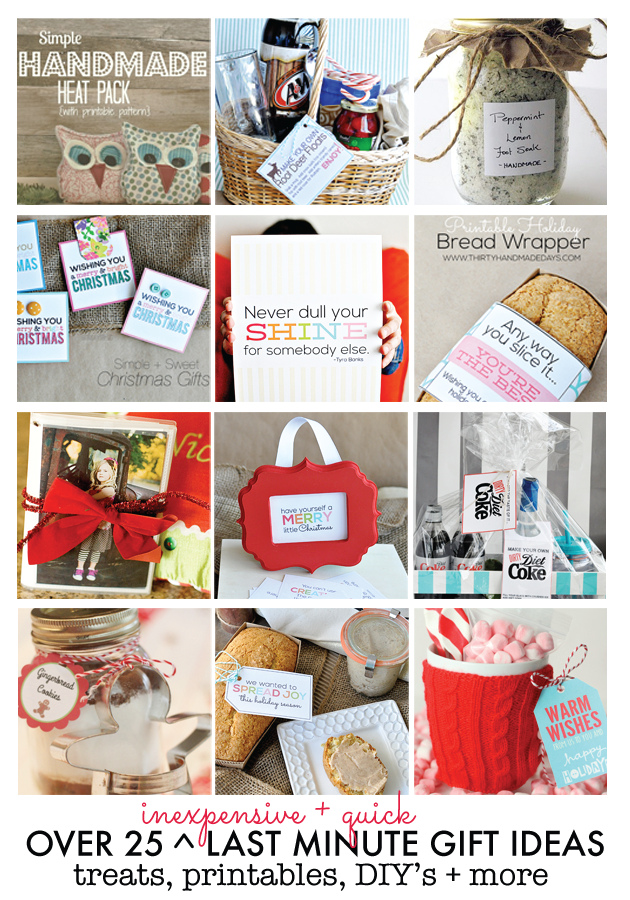 and "You're a Treasure" Tag + Recipe Card