I grew up in California. Except for a few years in college, I have always been here. Earthquakes are part of the norm. Over the last several years there have been all kinds of natural disasters over the world. Emergency preparedness has been on my mind a lot lately. I found a lot of good, doable ideas that I thought some of you might appreciate too.  Here are over 25 Emergency Preparedness Hacks- things you can do now to be prepared!
EMERGENCY KITS 
Save your baby food containers to make matchbox kits.
Or a mason jar one.  That one is cute too.
Collect dry lint to make fire starter kits.
Make a kit for your car in case of severe weather so you aren't stranded and unprepared.
Or make a ready for anything in your car kit.  Always good to have on hand.
Gather supplies to make an emergency toilet.  I don't think I need to go into details on why this is important….
Be the favorite at work – have an office kit in case you are there during an emergency.
Make a portable first aid kit to be prepared wherever you go.
STOCK UP
Grab some extra batteries and organize them nicely so that you have plenty in time of need.
Don't go without light.  Make 50 hour candles for only about $2 per candle.
Or DIY Beeswax Candles.

FOOD + WATER
Get your food and water in order.
Learn how to cook without electricity.
Prepare your freezer for a power outage.
Study up on ways to purify water.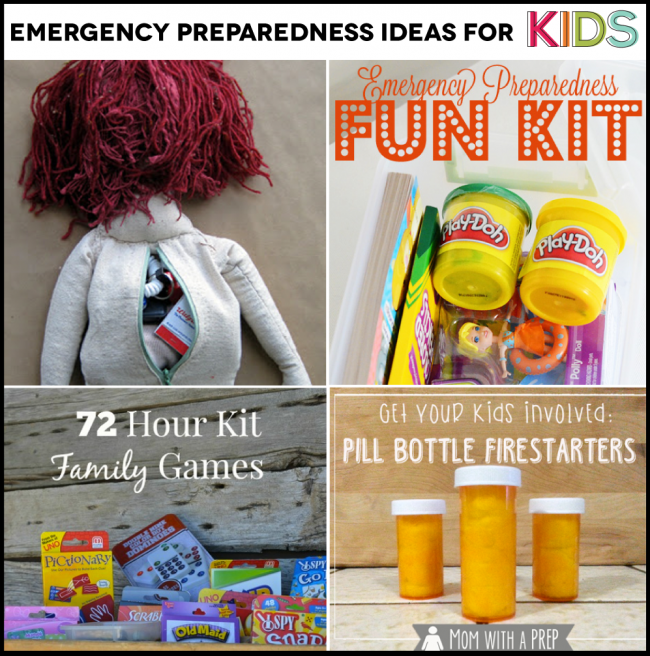 WITH KIDS IN MIND
Make a survival doll.  Clever!
Check out this awesome post on how to prepare kids for disasters.
So that kids feel safe in an emergency, put together a comfort kit.
Gather up the games so to pass the time in an otherwise not fun situation.
Have the kids get involved with making pill fire starter kits.
Make a medical kit specifically for children.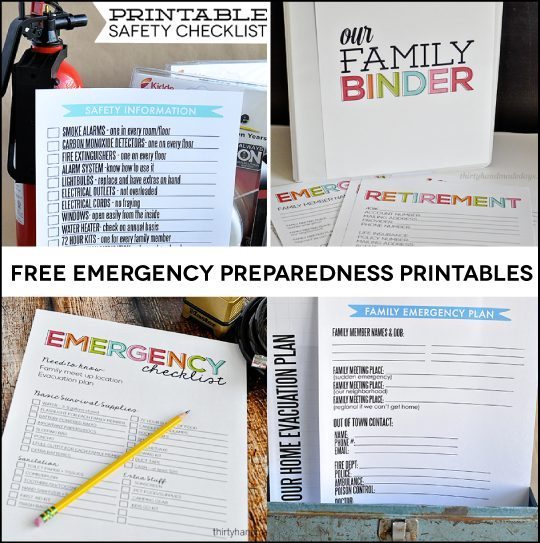 IMPORTANT PAPERWORK – free printables
Grab your clipboard and get cracking on this emergency checklist.
Have everything all in one space with a Family Binder.
Spend a night discussing an emergency evacuation plan
Print out this safety checklist to ensure that your home is always in tip top shape.