2013 has almost come to a close and I'm relieved to be starting anew in a couple of days! It's time for the annual End of the Year Recap.  This time I've joined a few blog friends that you can hop hop hop to check out what their top posts were too.  As a little added incentive (and to say thank you for sticking with 30days over the last year), I have a giveaway below.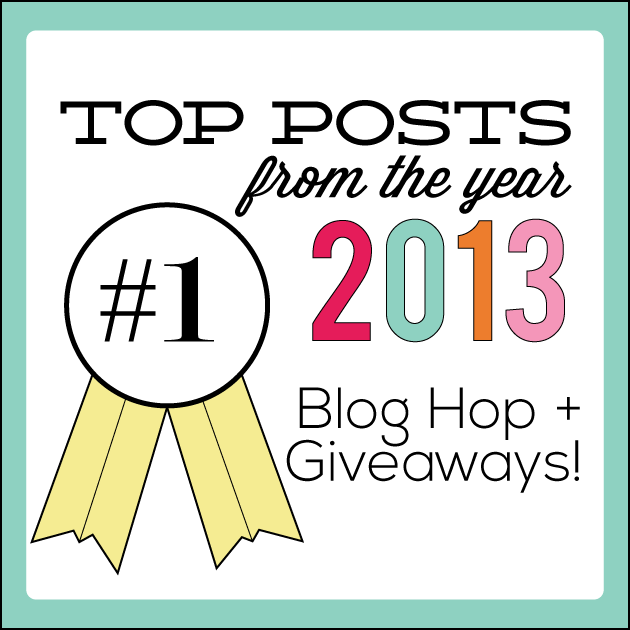 (below is an animated GIF file and will keep repeating- if you are viewing in a reader or email, click on over!)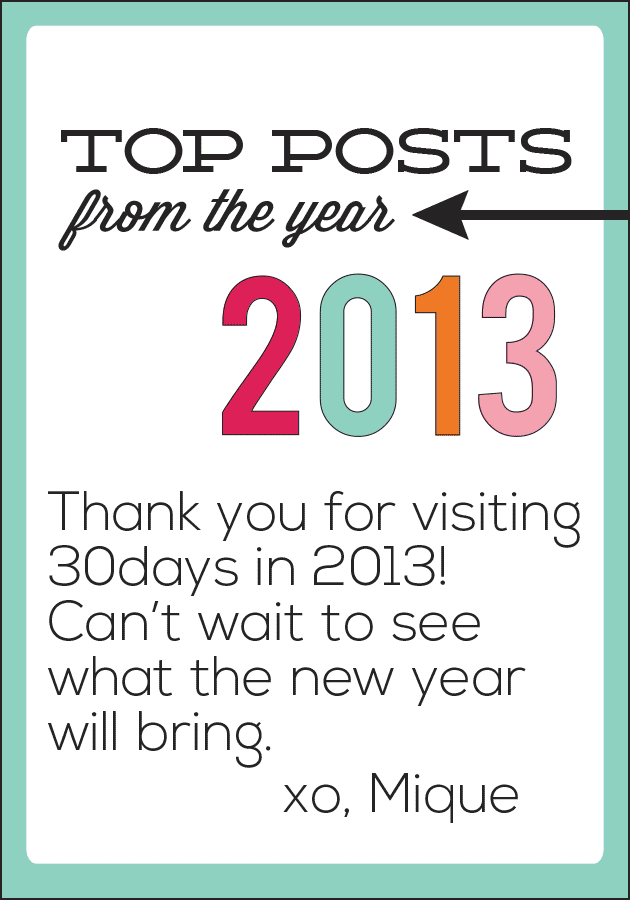 10. Random Acts of Kindness Summer List
9.  Holiday Mini Binders
8. Post It Note Grids
7.  Dirty Diet Coke Kit
6.  Frozen Peppermint Pie
5. Chicken Tortilla Bake
4. Accountability Binder
3. School Binder
2. Printables Page (did you know I have one!? All my printables in one spot!)
1.  Make  a Family Binder
Once again I had fun looking over what you, my sweet readers, gravitated towards.   It looks like printables are the winner! Especially all of the binders.  I have a few more binder ideas to tackle and will share with you here as soon as I do.
I also had contributors back for another year here.  THANK YOU to Brittany, Leigh Anne, Salty Bison and Allie for providing awesome content once a month in 2013.  You girls are the best!  Check out their top viewed posts and then make sure to visit them on their sites:
Gingerbread Cookie Mix from Brittany of bebe a la mode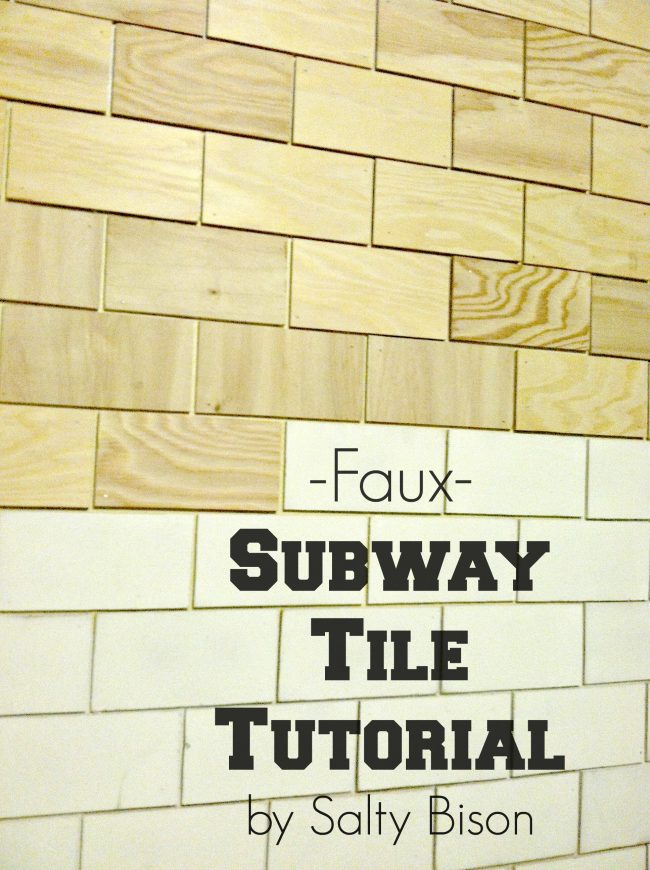 Faux Subway Tiles from Salty Bison


Cinnamon Butter Cookies from Leigh Anne of Your Homebased Mom


Color Block Chunky Bead Necklace from Allie of Miss Lovey
 I am looking for additional contributors on 30days for 2014!!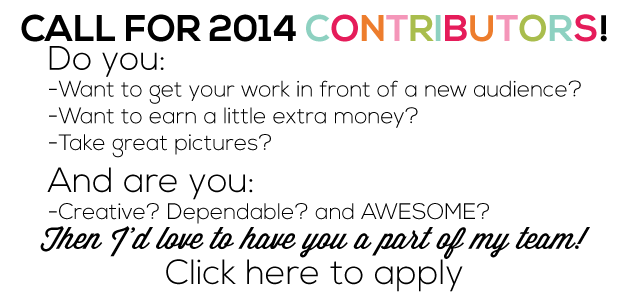 If you said yes to all those questions,  fill out this
contributor form
.   I will have the application open through the next week and making decisions quickly.  Thank you for your interest!
Ok…on with the giveaway:
As a little thank you, I'm giving away a $50 gift card of your choice:
If the widget doesn't show up right away, be patient, it's there!
Ready to be inspired even more?  Check out my blog friends who did their top 10 posts as well.  And they all have giveaways too.  Woohoo!
1. Thirty Handmade Days That's me!!
2. Or so she says…
3. Your Homebased Mom
4. Lolly Jane
5. Capturing Joy with Kristen Duke
6. Simply Kierste
7. Somewhat Simple
8. Is This Really My Life?
9. Landeelu
10. Paging Supermom
11. What's Cooking with Ruthie
12. Babes in Hairland
13. Simple As That
14. The Crafting Chicks
15. It's Overflowing
16. Lemon Tree Dwelling