We love books in our home.  I especially love David Shannon for kid books.  I was given the chance to guest post at Paging Supermom and share some kind of craft/project/recipe to go along with a book.  I had a hard time deciding which one to do but ended up with Alice the Fairy by David Shannon.
I thought it'd be fun to put together a couple printables to coordinate with the recipe and book too.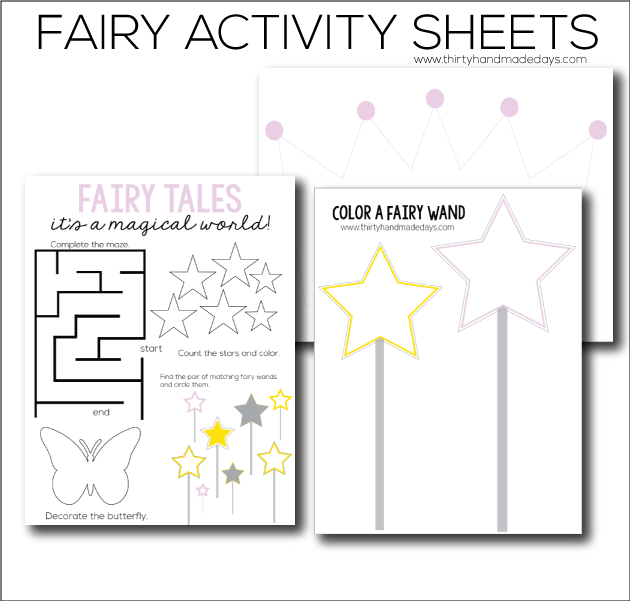 Download these fairy worksheet printables. For personal use only.  Thanks!
Check out some of the other worksheets that I've made too: