Apparently I am not the only one that is excited for fall. Kristi from Barn Owl Primitives, sign maker and artist extraordinaire, is all ready to bring on the pumpkins too.  I think her family is ready for fall too: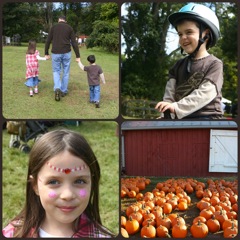 Aren't they so cute??
Remember when Kristi shared her summer subway art printable?
She's back for a fall version!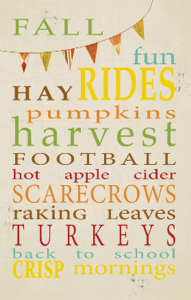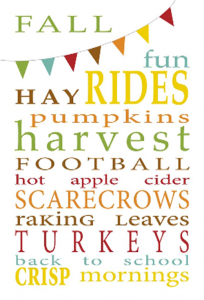 Download these fun fall prints for personal use only: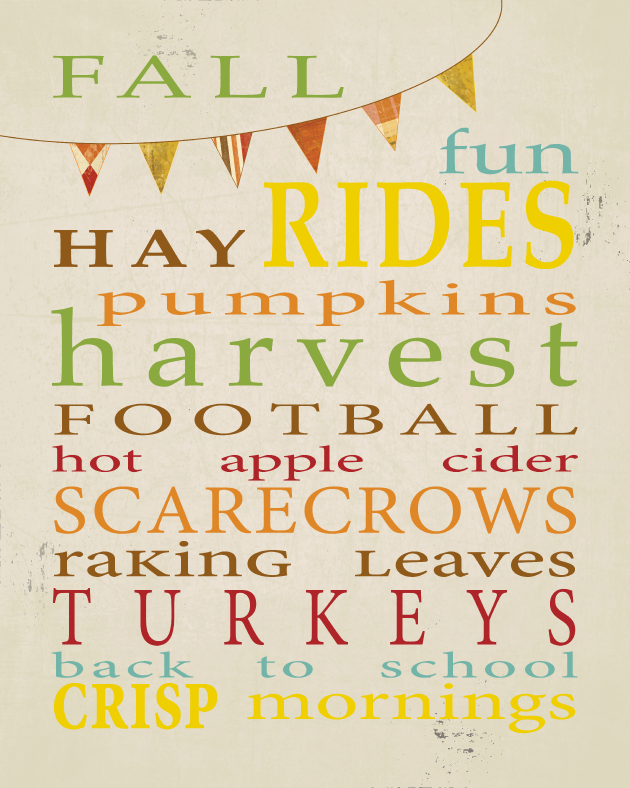 Distressed fall subway art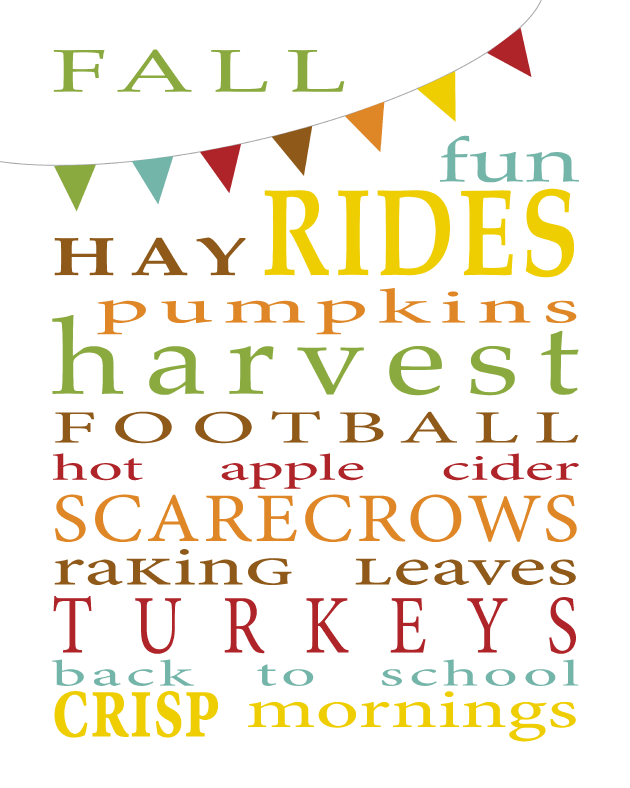 White fall subway art
Thank you thank you thank you Kristi for sharing this with everyone.  If you love inspiring, generous, funny and down right talented people- follow Kristi around like I do:  Shop Facebook and occasionally Twitter :)  And if you are my husband and want to make your wife happy I reeeeally need this Have Yourself a Merry Little Christmas sign from BOP for my birthday. xoxo
What do you look forward to most about Fall?