It's time to think about Family Halloween Costumes! Do you like to dress up all together?  Make your own? This post is perfect for you.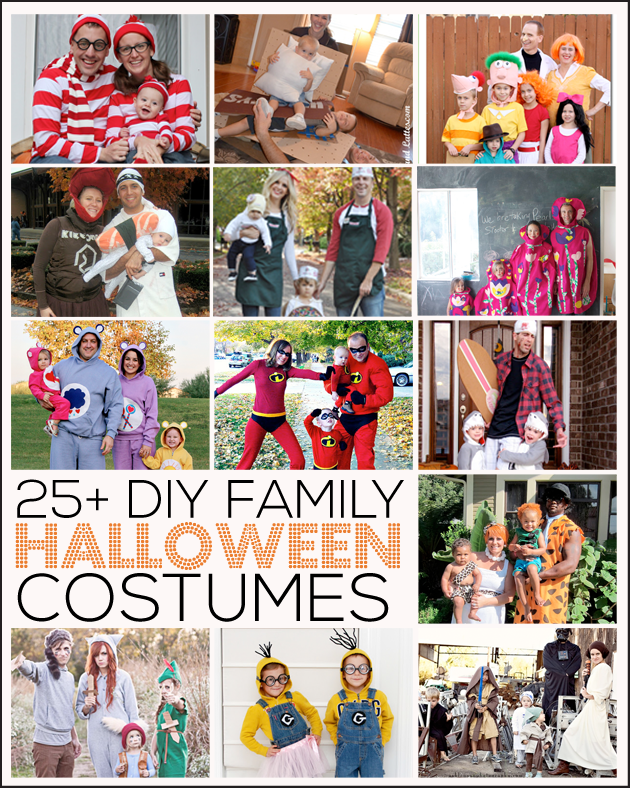 Family Halloween Costumes
First I rounded up boy costumes, then girl costumes and now I'm on to family Halloween costumes.  Our family started off doing themes- Mickey and Minnie, Lilo and Stitch, the Wizard of Oz, and the Incredibles.  But I'm afraid to admit that all the costumes I had were bought.  Do I get my craft card taken away?  My sister's family and a few good family friends do themes that they make every year and they are awesome! I just don't have the time or desire.  I choose to obsess over things like printables instead.  :)  But if I were to make family costumes, I would pick from one of these.  They are incredibly creative and adorable.  Make sure to click on the links to go directly to the ideas.
Family Halloween Costume Ideas
Make sure to visit the 25+ DIY boys Halloween costumes too: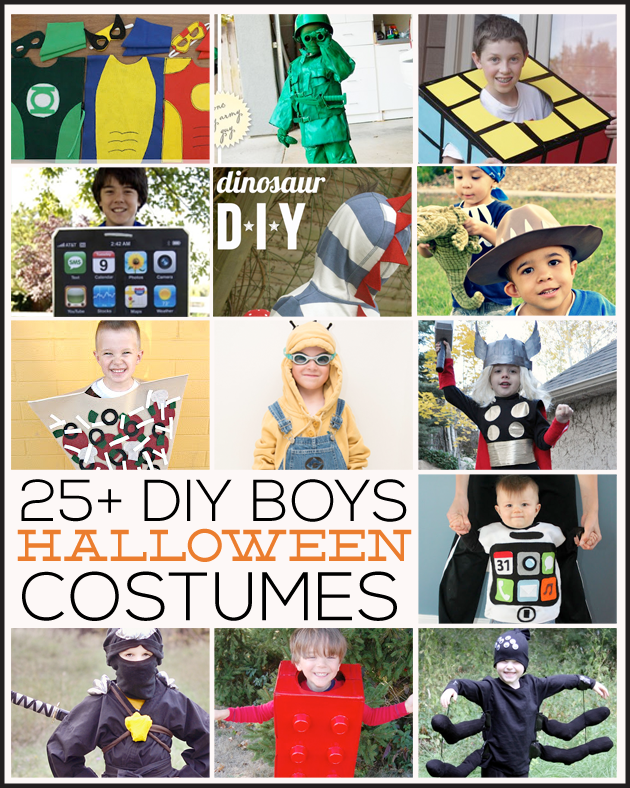 and 25+ Adorable Girls DIY Costumes