I meant to get this fitness and health binder made in time for the beginning of the year.  But that didn't happen! Better late than never, right?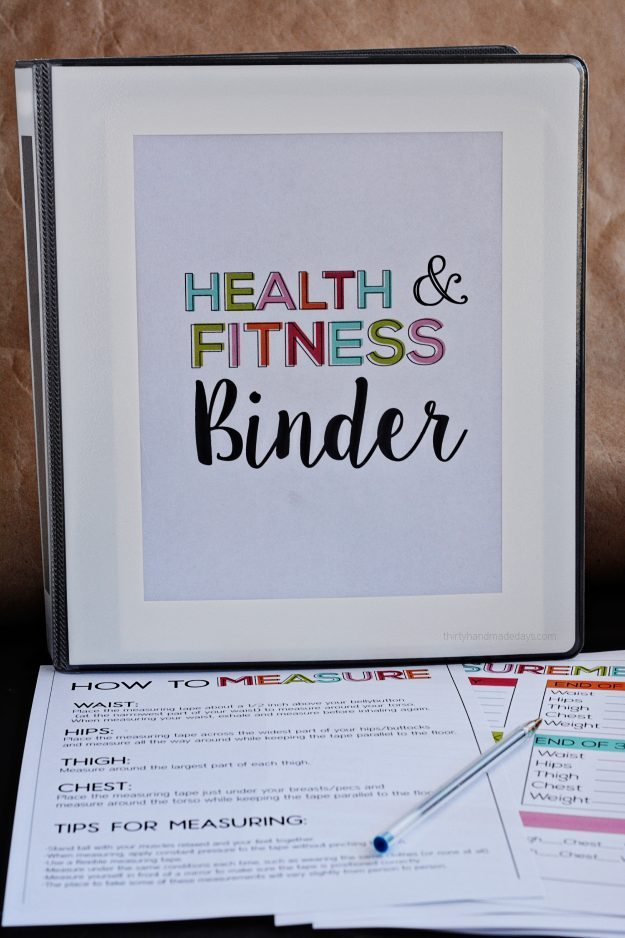 I haven't been shy about my struggles with my health in my adult life.  I've shared all different types of health related posts.  Posts about healthy food, different types of exercise, workout gear, health hacks and more.There are so many ways that you can change up things to get on a healthier path and they don't have to be difficult.  (Says the girl who makes the easiest things seem difficult. Ahem.)  
The biggest thing for me to realize is that it's a journey.  There are good days and weeks and then there are some not so good days and weeks. My hope is that you'll take these printables and use them to inspire, uplift and encourage you in your journey too!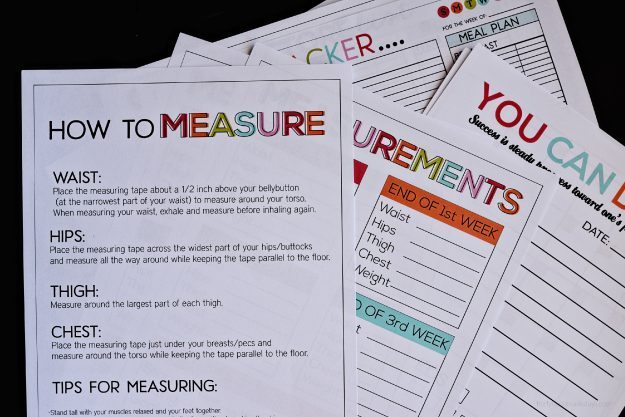 If you are looking for the binder and supplies, here are some that I have used:
Keep in mind, you don't have to make a separate binder with these files if you don't want to.  You can make another section in your Family Binder or Always Prepared Binder.  I made them to coordinate with everything I've designed in the past.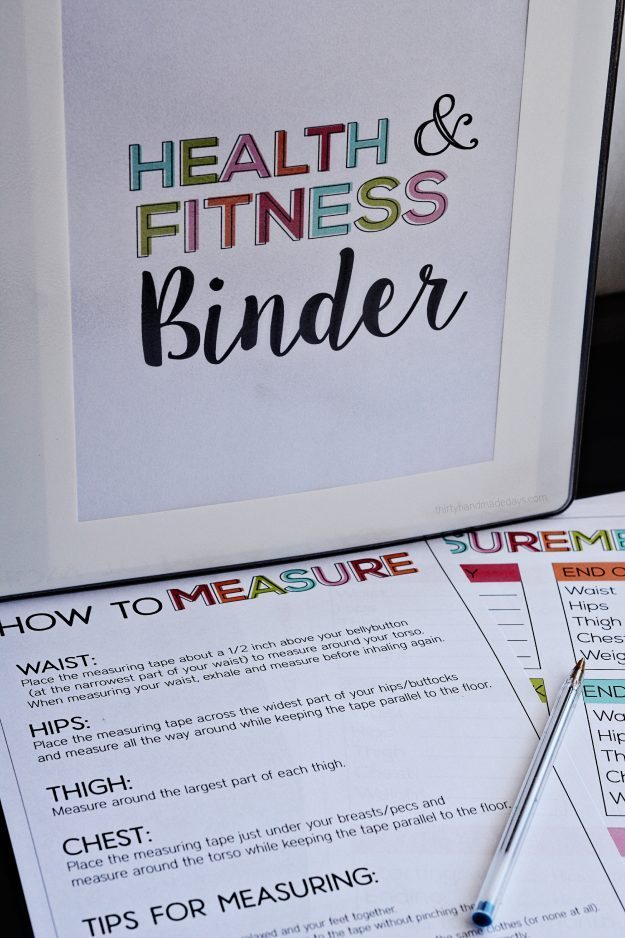 Included in this binder is:
Tabbed dividers- simply cut around the tabs and punch holes to add to your binder.  You can laminate them for more support too.  Or use regular dividers.  Whatever you want!
Measurement info & charts.  I included a blank one and one outlined by weeks.
Food journals – all different types.  Again, the laminator can be used and a dry erase marker for each week.
Meal planner + grocery shopping lists.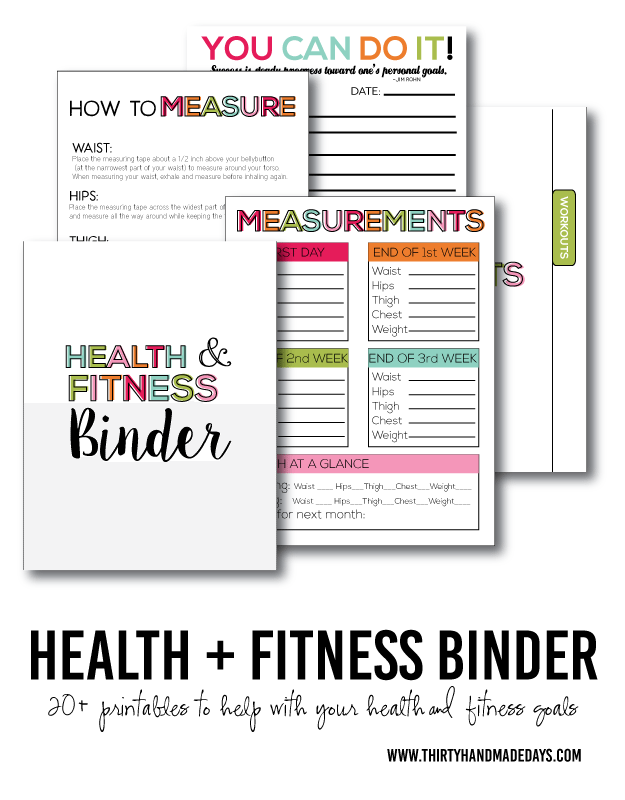 Download this fitness & health binder.  For personal use only.  Copyright © Thirty Handmade Days.