It's that time of year we all start thinking about summer vacation! And with it comes all kinds of moans and groans when you're traveling with kids! I know! We've been there, and still doing it! But, a road trip can stay organized and actually help you and your kids keep your sanity with all those long hours together in the same few square feet. I've come up with a way to stay organized using these five hacks!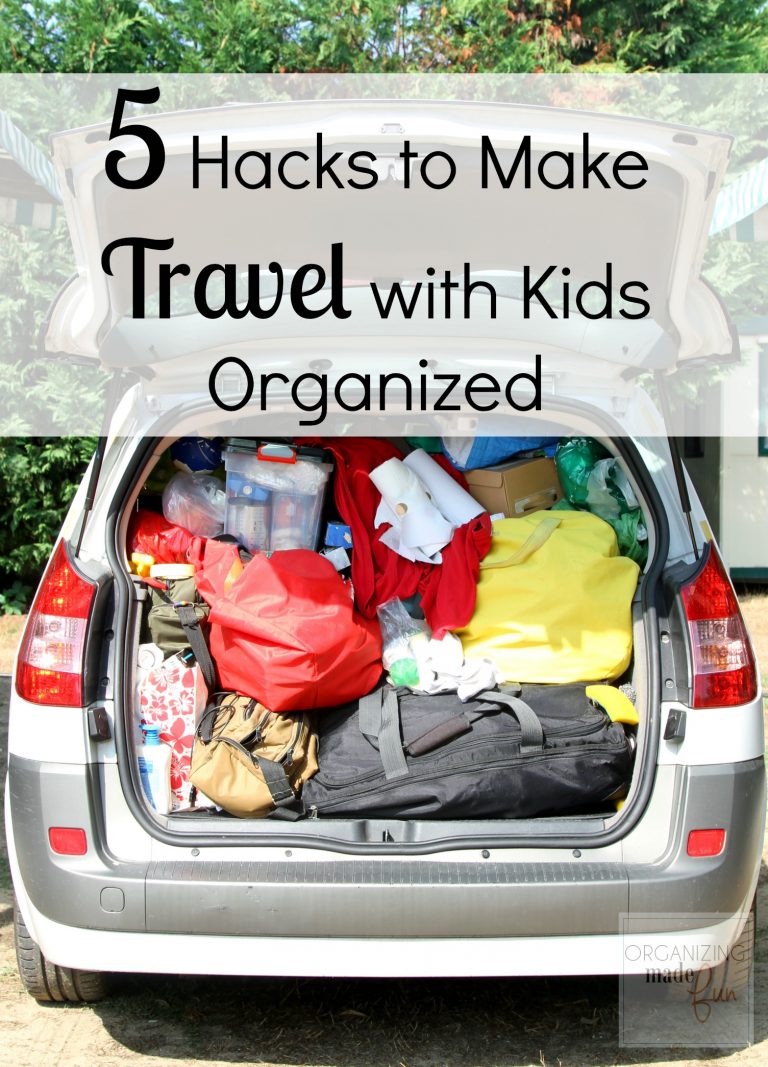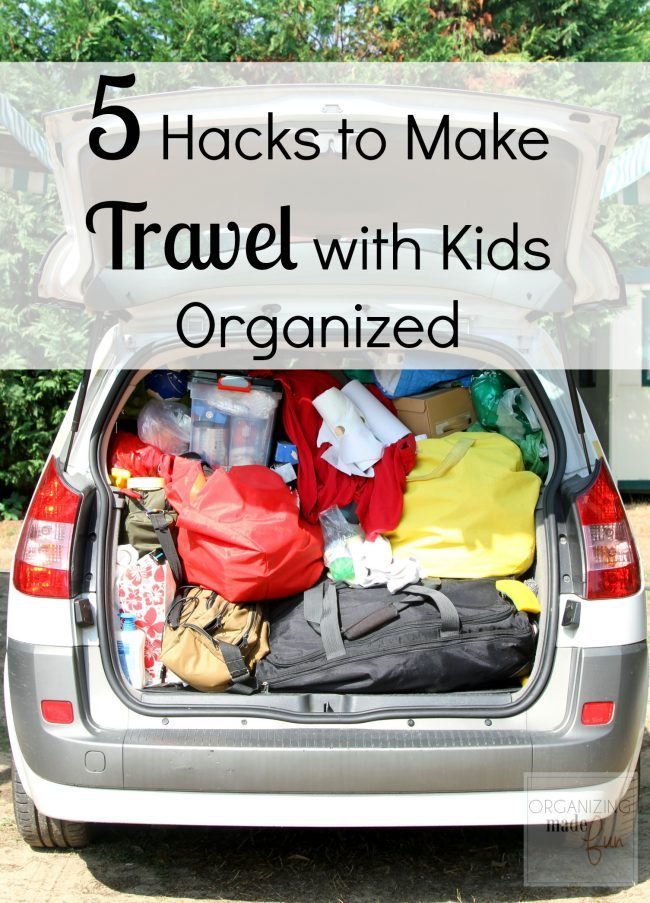 1. Ziploc Bags
Use these to keep all kinds of things organized. Use large ones in your luggage to keep kids clothes organized for each day and  to put all your liquid toiletries. Use them to separate any items that belong elsewhere. Use smaller ones to hold earrings or smaller items that might get lost. Not only will they be organized, but if something spills in your luggage the clothes will be protected!
2. Busy Containers/Magnetic Boards
When we travel with the kids, I have a set of cardboard file boxes and bins we put in between their seats that we fill with DVDs, coloring books, crayons, and activities. Another great plan is to have something metal – like a cookie sheet or metal lunch box – that can be used for magnetic play, which is much easier because they'll stick to the sheet instead of flying all over your car!
3. Large containers
Instead of packing everything in a suitcase, when you are taking a road trip, consider packing clothes into a large, plastic storage container. Not only does this work great for stacking, but as you go through one bin you can use it as a laundry bin, too.
4. Food
What road trip doesn't include snacks of some sort in the car? To keep thing neat and tidy, try finding a simple container that's easy to get in and out of – a hinged or sliding lid – so you can grab a snack and pass it up or back in the car. Keep food snacks simple and pack them in serving sized baggies.
5. Maps
With GPS now available for most people to use in their cars or via their smart phones, maps are less and less used. But, find a cheap dollar store map of the country or your local AAA and have the kids track the route you're taking and points of interest. Find how many miles per hour it takes to get to your destination. Use stickers or other fun ways to get them interested and learning about how to find roads. Make a game out of it – be creative and adventurous!
For more ideas about traveling head over to Organizing Made Fun to learn more about the Mom Phone, and see how we pack up our van for road trips.
Where do you plan to travel this summer?