I've mentioned what my husband Josh does for work a few times.  He's be in the collection industry since he was 12 years old.  He knows the ins and outs of all things credit and spends his days in the thick of it.   I didn't know much before we got married (but was pretty scared of ruining my credit so mine wasn't awful luckily) but in the 17+ years I have learned a whole lot about it.  If you aren't sure what to do to fix your credit score, he's here to tell you.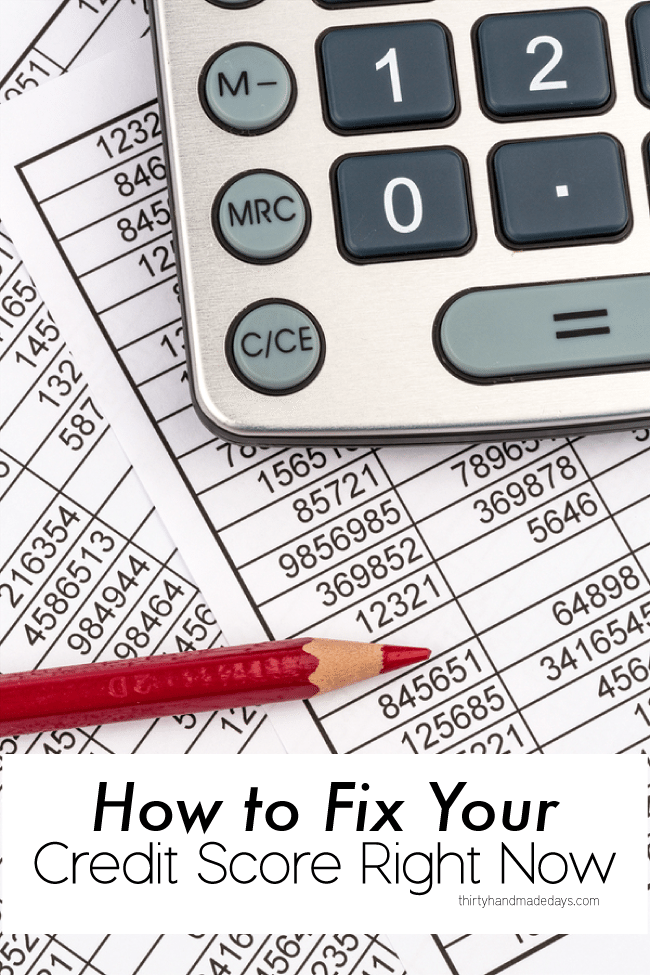 Fear not, you can get your credit back on track!   Here's how you do it: 
Avoid inquiries on your credit report.  
You never want to look desperate for credit.  If you have a lot of inquiries all at once, it lowers your score.
It's a good idea to request your credit once a year (lots of people do it on their birthday because it's easy to remember that).  You can bring a copy of your credit report with you when applying for credit. Often times potential creditors will use your copy instead of running an inquiry.   It doesn't work in every scenario but if you're trying to rent an apartment, purchase a car, finance jewelry or furniture, etc, they will often times the will use your copy, especially if they know you want to keep your credit score in tact.
Pay down your balances 
Low limit to balance ratio improves your score so pay down your balances.  Your credit score takes into account the ratio between your credit limit and your credit balance.  Therefore the lower your balances, the better the ratio and the better your credit store.  Creditors want to know that you're responsible with the credit you've already been given.  By having several credit lines that are maxed out or close to their limit, you look desperate for credit, and most creditors don't wants to lend to desperate borrowers, as there is a  higher probability that the borrower will default on their loan or become a candidate for bankruptcy.  And they want nothing to do with that.
Don't close a credit card.
After you pay off your credit card, don't close it.  It will be tempting to just get rid of it but DON'T!   Having a credit card that is paid off has a positive effect on your credit limit/credit balance ratio.  By closing the account you are voluntarily losing that advantage.  Even if the paid off credit card has an annual fee, it is usually worth it to keep it open.  A $25 annual fee would be more than made up in a lower car payment or home loan payment which could save you hundreds of dollars a year.  Instead, once you have a credit card that is paid off, take it out of your wallet and put it in your safe or strong box, they can be handy for an emergency situation.
Judgments, tax liens and bankruptcies have a significant effect on your credit score
Everybody's situation is unique and sometimes judgments, tax liens and bankruptcies can't be avoided.   But they are public records and public records have a significant negative effect on your credit score.  A public record will affect your score more than credit cards, credit lines or collection accounts.  If you have a tax lien or judgment pay them off as soon as possible.   A bankruptcy should fall off your credit within 7-10 years.
If you have collection accounts or charge offs  pay them off ASAP, on your terms.
As part of the terms of settlement, demand that the negative information be DELETED from your credit report and not simply reported as paid.
A paid collection account isn't much better than a regular collection account.  That goes for paid judgements and paid charge offs as well.  In situations where the creditor refuses to delete the trade line or if you already have paid collection accounts or paid charge offs, dispute them with the credit reporting company.  When you dispute an item with Experian for example, a letter is mailed to the creditor requiring them to provide supporting documents to prove the debt.  This can often time can be a laborious  process for the creditor.  When they know the debt is paid in full and they have nothing to gain by completing Experian's request, they simply will discard the request.  Any prove-up request not returned to Experian within 10-15 will result in the trade line falling of your credit altogether.


Looking for other credit tips? Check these posts out: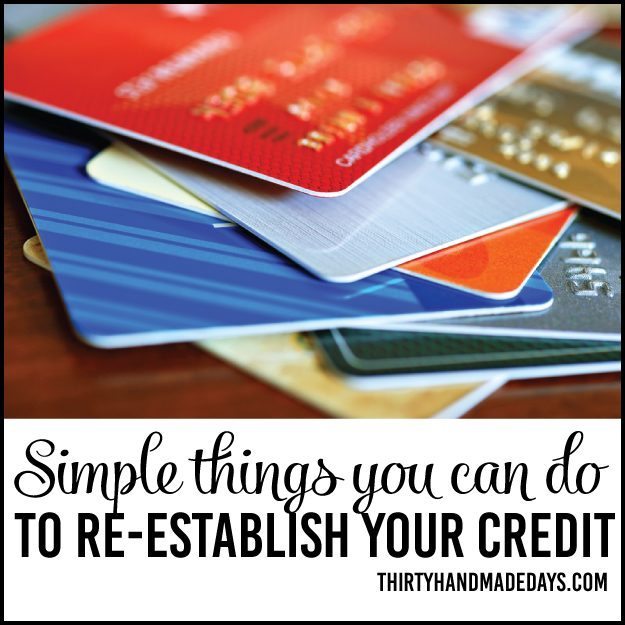 Simple Things You Can Do to Re-establish Your Credit