Our fun kids activities continue with this floam recipe! It's simple to make and your kids will love spending time with you to make it.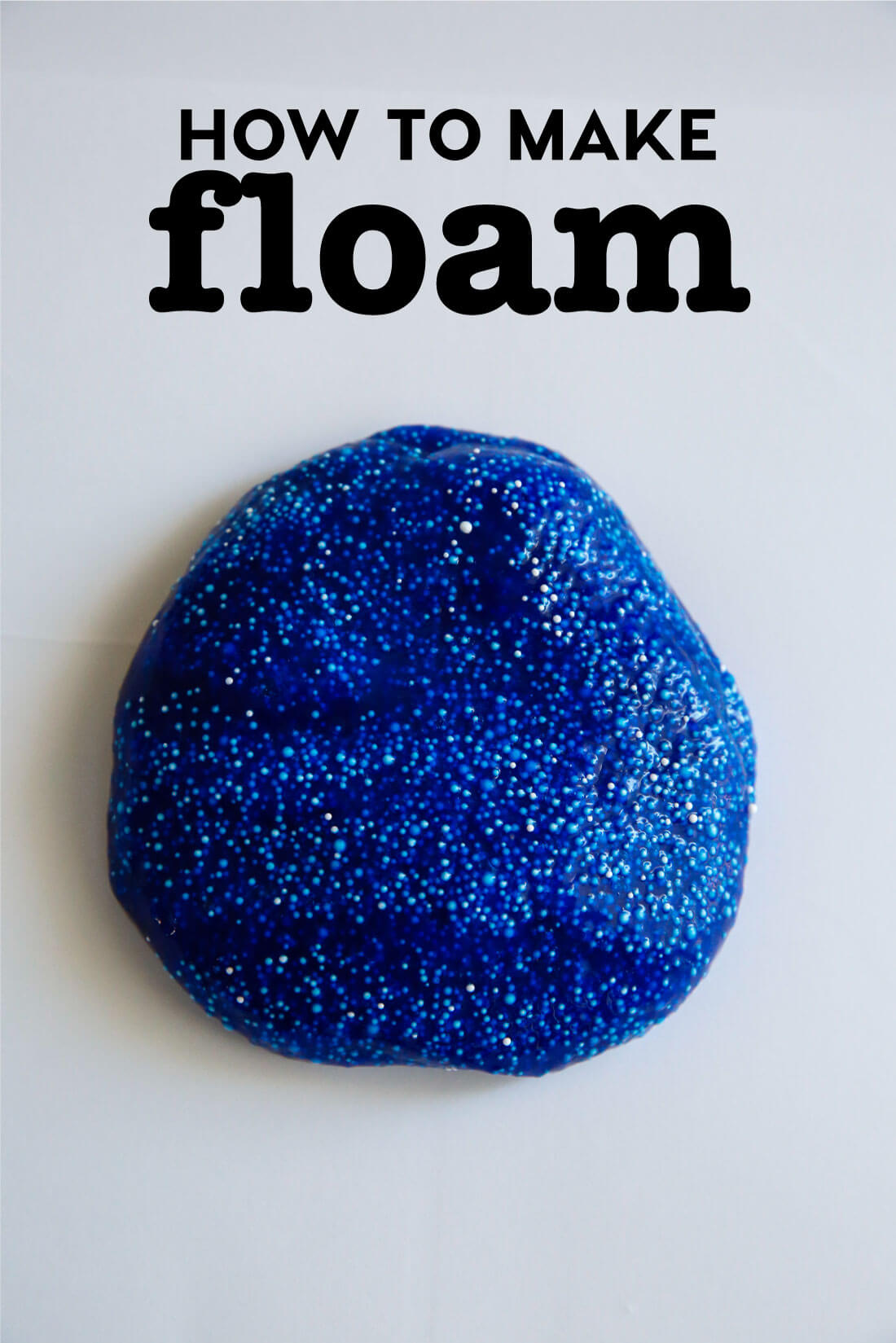 I recently shared a fluffy slime recipe here on 30days and made it on FB Live with my son. He has turned into a mad scientist, wanting to mix all kinds of things together. It's another chance to bond in the kitchen, use math and make a huge mess. These are the ingredients you'll need: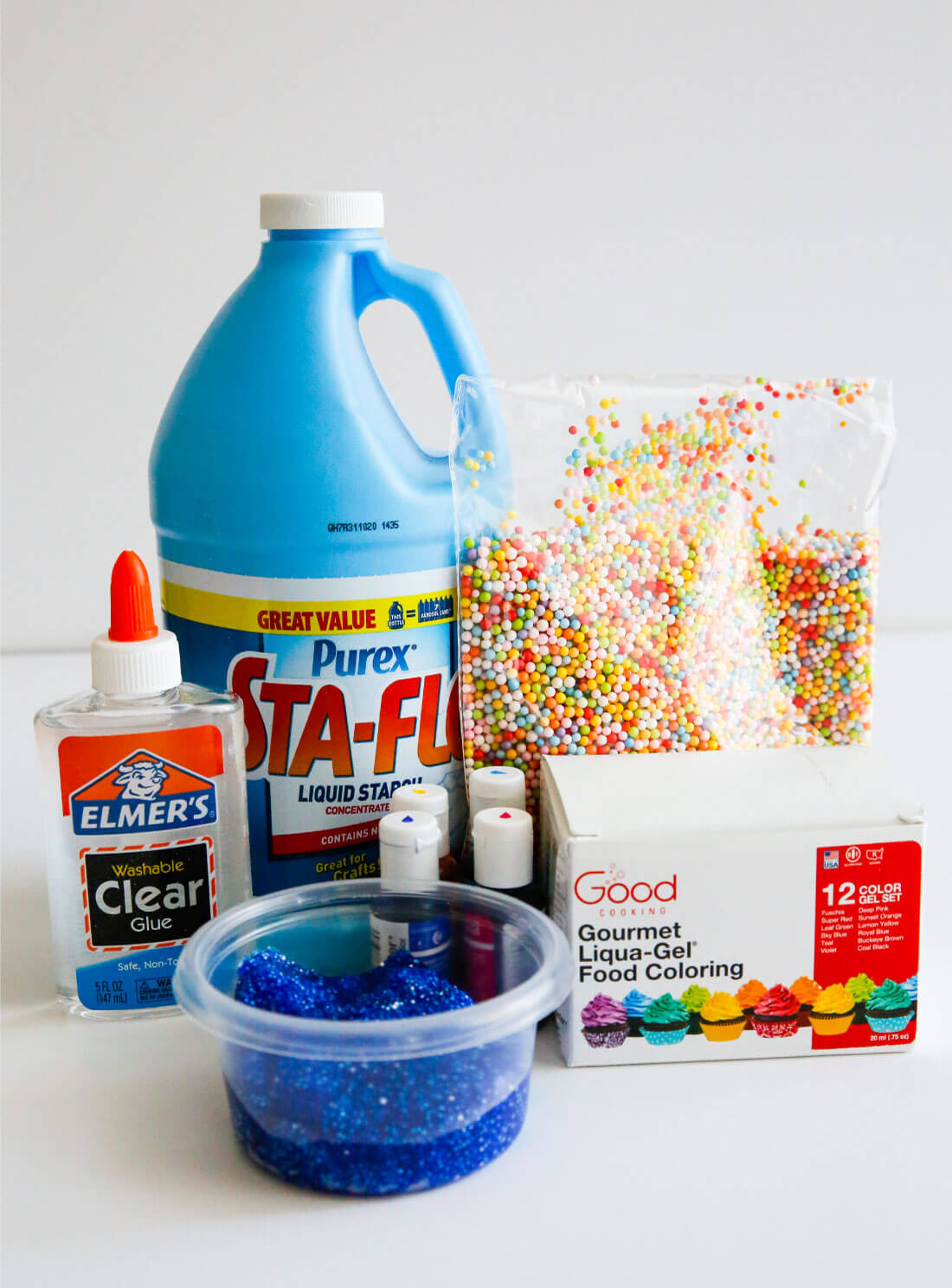 These are the exact ingredients I bought on Amazon. You can get them at craft supplies stores or other stores but it was worth it to me to click order and have them arrive in 2 days! (I looove you Amazon Prime)
NOTE: We tried out a couple recipes, including one using Borax instead of starch, and they didn't turn out as well as this one did that I found via Frugal Fun for Boys and Girls. Also note – that food coloring is powerful. You only need a couple drops at most. While it comes off with soap, we had blue hands immediately from the food coloring.
Floam Slime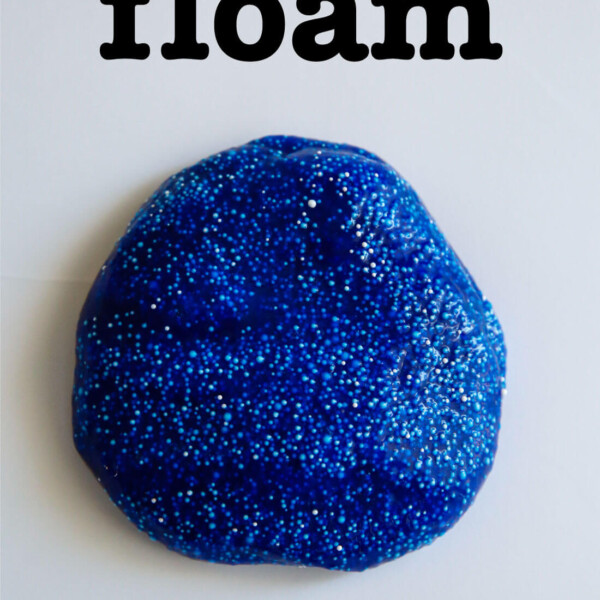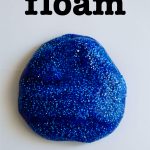 Print Recipe
DIY Floam Recipe
Ingredients
½

c.

clear glue

2-3

drops food coloring of your choice

½

c.

liquid starch

styrofoam balls
Instructions
Pour ½ cup of glue into a bowl (that you don't mind using for this experiment ;).

Add 2 to 3 drops into the glue and stir.

Pour in ½ c. liquid starch and mix well.

You will need to mix for awhile - approximately 5-10 minutes. At first it won't look like it will turn into floam, just keep mixing.

When it starts sticking well and coming off the wall of the bowl, run it under water for a couple of seconds.

Pour styrofoam balls into a separate bowl and add the floam.

Knead until well mixed.
As an added bonus, it bounces when you roll it into a ball!
Check out these other fun kids activities:
How to make fluffy slime