Today is the day!! My book officially comes out.  Those who pre-ordered online should receive their books today (if they haven't already).  I hope you open your boxes and are thrilled with what you find.  As a little sneak peek, here is a project that is in my book – Super Simple Flower Pom Poms: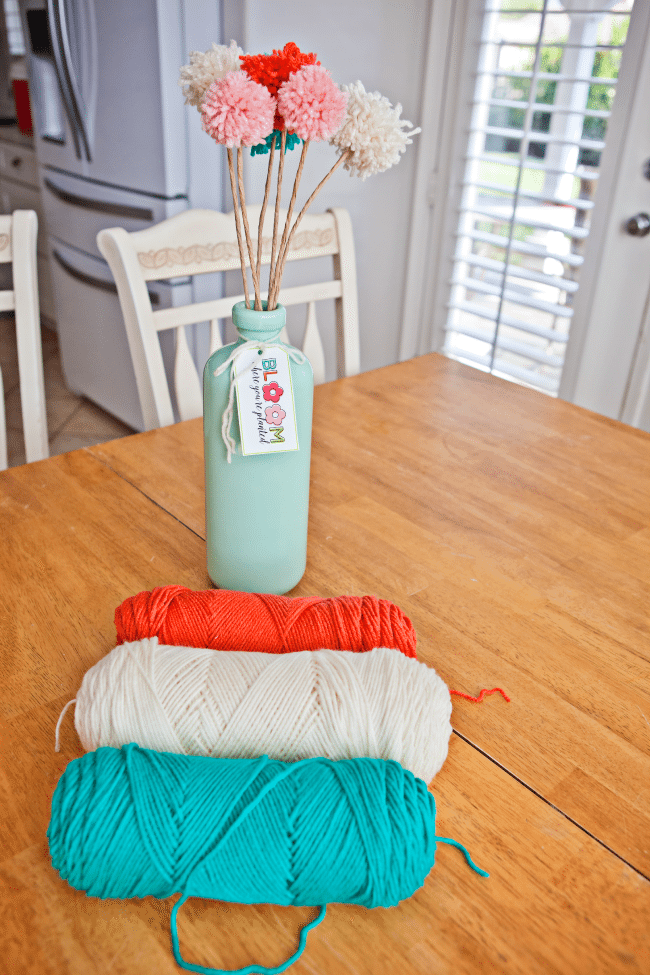 All photography from my book (including images in this post) is from the awesome Alyssa from Blyss Photography.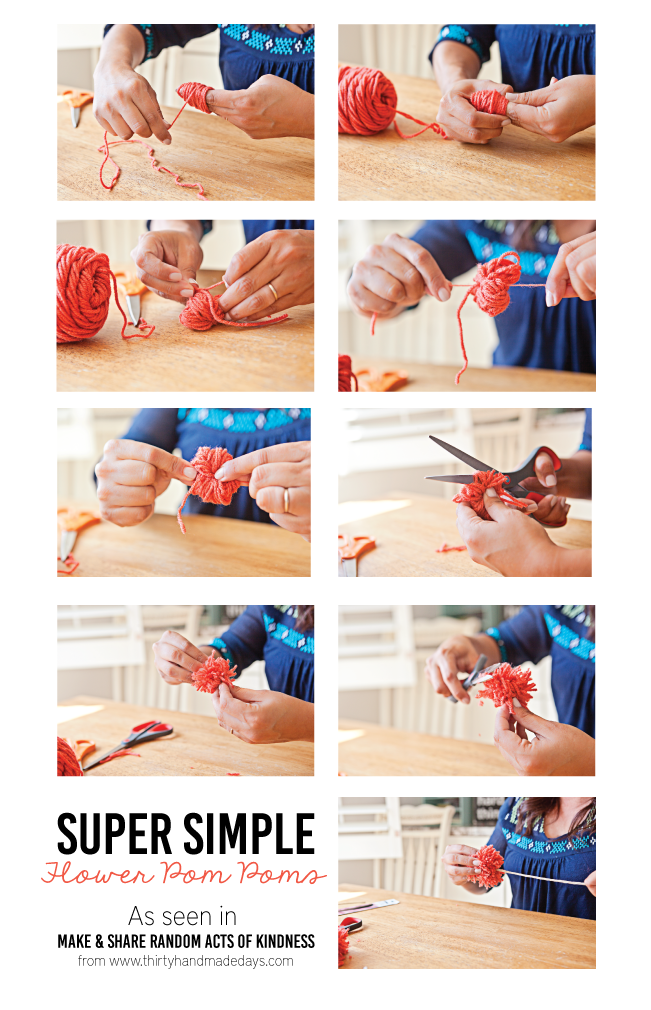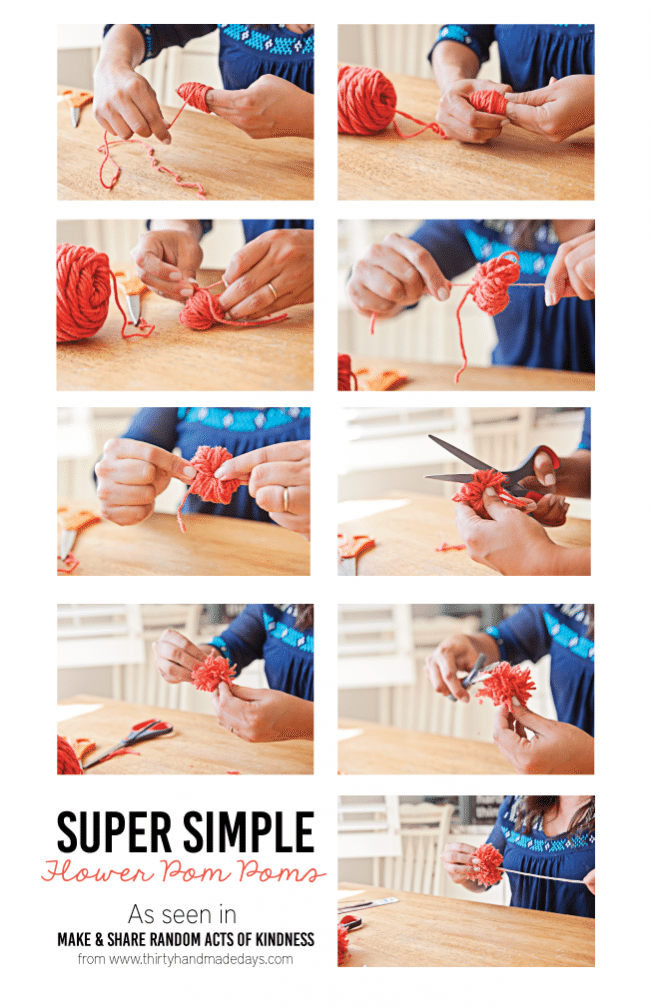 Here's what you need:
Assorted colors of yarn Scissors
Sticks, floral stems or pipe cleaners for stems
Hot glue gun
Tear out design (included in the book!)
INSTRUCTIONS
For each pom-pom flower, you will do the following:
Using the yarn, wrap it around three fingers close together fifty or more times. This will create a smaller pom-pom. You can wrap more for a bigger pom-pom. Cut the yarn off of the spool.
The second part of this is a little bit tricky, but it gets easier the more pom-poms you make.
You'll cut one strand of yarn to approximately 10 inches (25 cm). Thread it through the middle of your fingers.
Then pull the other side of the yarn up and over. Flip your hand over and tie the two ends of the single strand together loosely.
Slide the wrapped yarn off and pull the single strand of yarn tight. Tie a knot at the end to secure it.
Slide your scissors into the loops of the pom-pom and cut them all on both sides. Fluff your pom-pom and hide the tie within the middle. Cut the excess strings on the pom-pom to make it even.
Now, your pom-pom is ready for the stems. You can use sticks, floral stems, pipe cleaners, etc.
To secure the stem, use a dot of hot glue around the top of the stem and push it into the middle of the pom-pom.
Make several pom-poms for a bouquet. Tie them together with another piece of yarn or ribbon.
Attach the tag from the book.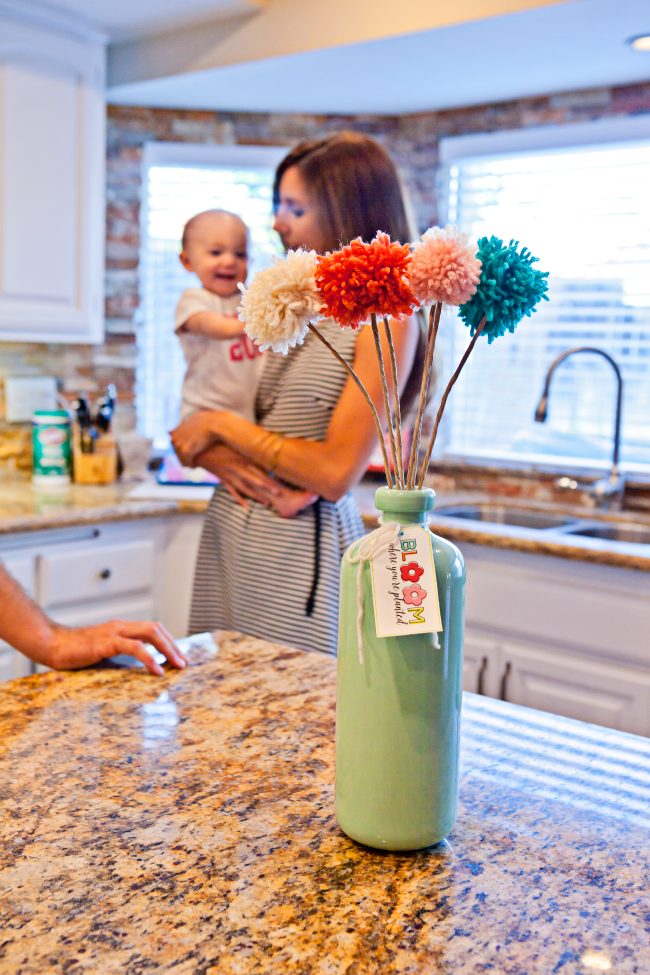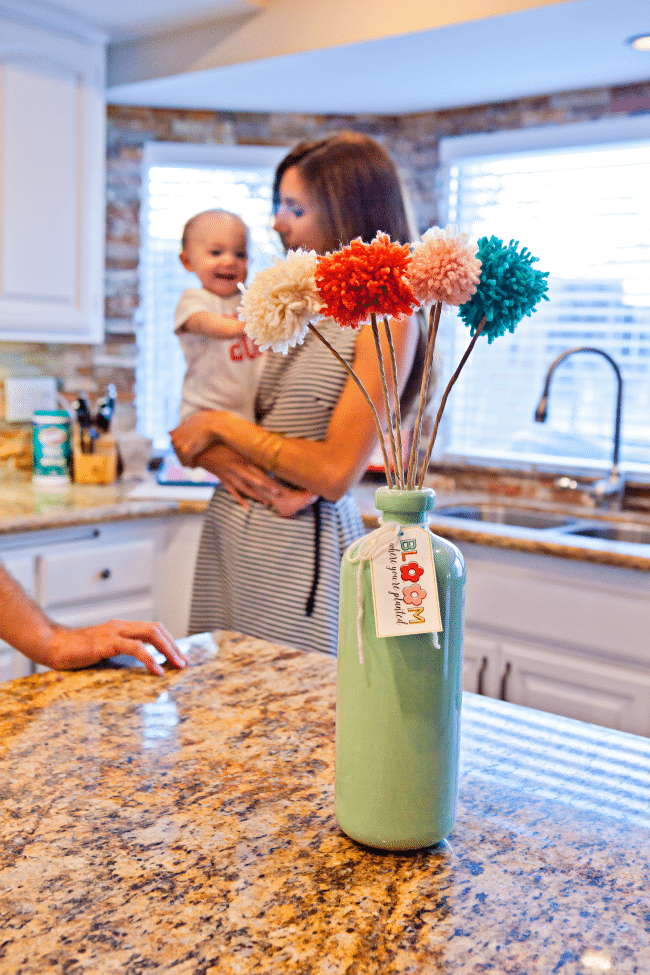 As I've mentioned, there is a whole section of tear out designs in the back.  The "bloom where you're planted" tag is in there.  Make these flower pom poms and deliver them to friends just because, an elderly facility, teachers, anyone you think would enjoy them!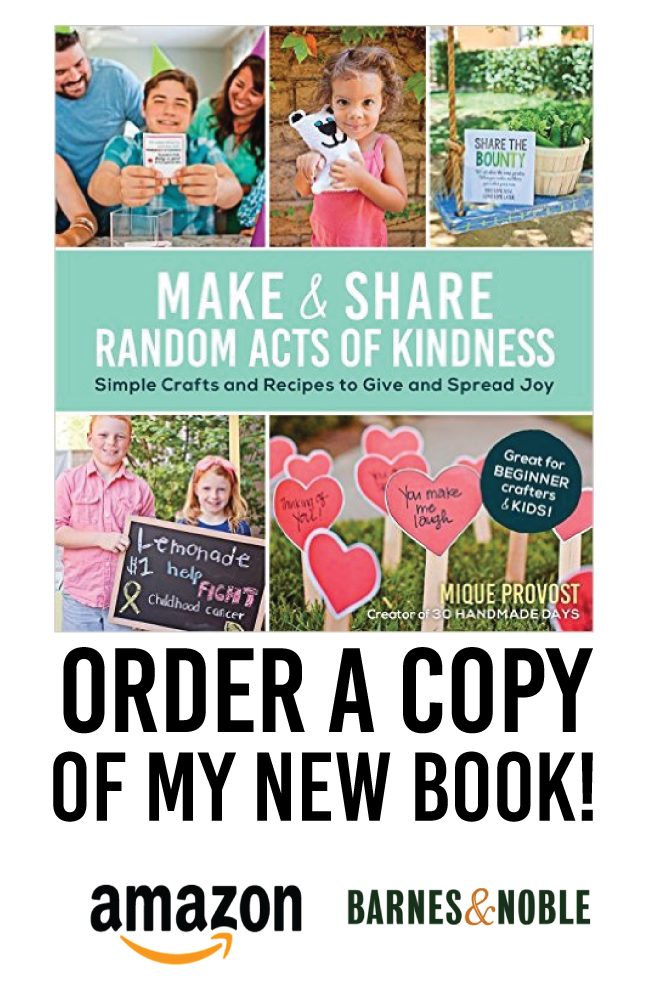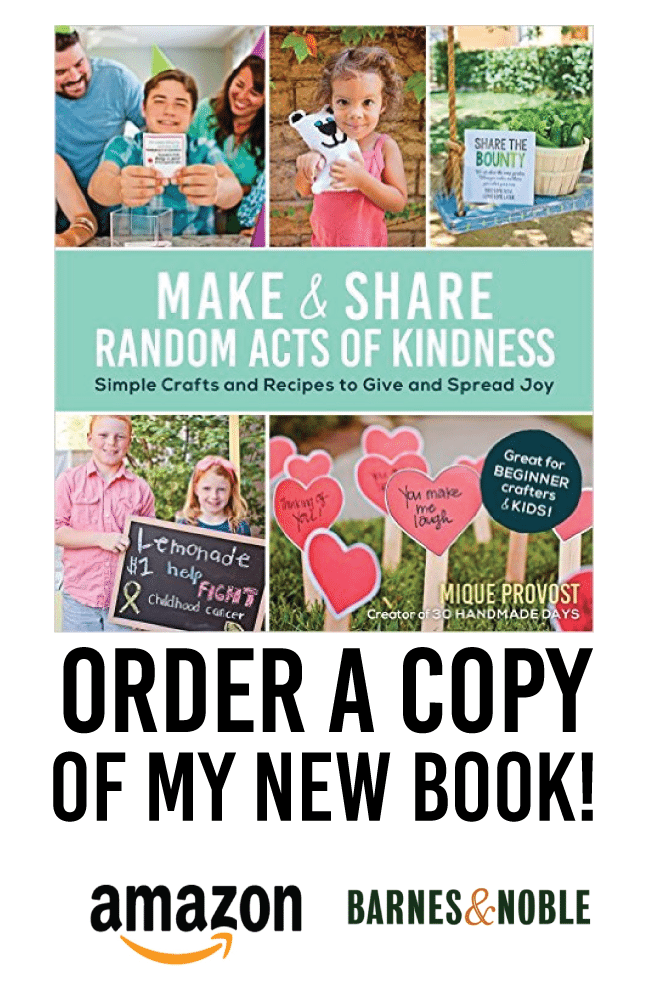 Some friends have written a little bit about my book.  Check them out here:
Thank you sweet friends! 
To celebrate the release of my book,  I decided to do a random acts of kindness day.   I've asked friends and family to do it with me and I'd love for you to join in on the fun!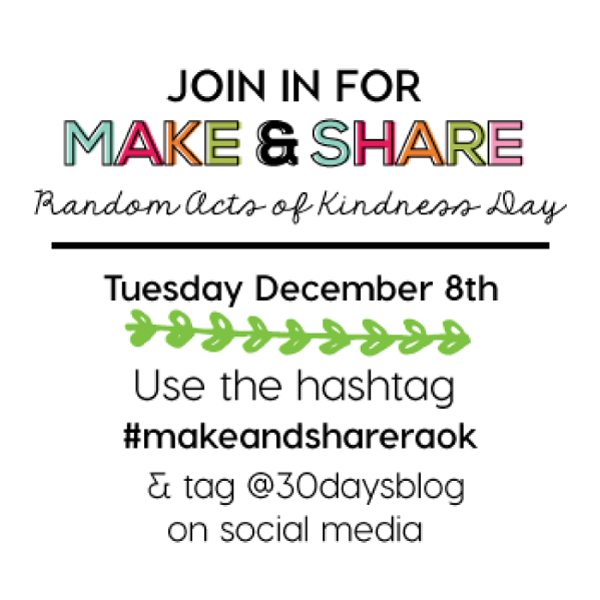 There is no better time to flip it open and get busy spreading kindness and joy than during the craziness that December brings.  Especially with everything going on in the world right now — it's a scary, hard time.  Let's do a little something to remind everyone that there are goodness and kindness all around them.  If you join in, take a picture of your RAOK and use the hashtag #makeandshareraok – this should help encourage more people to get involved.
If you're looking for additional ideas, here are some posts with ROAKs: