Last month I started "Confessions of a Fontaholic" to share some of my very favorite fonts.  I loved the ones shared in the comments- fontaholics unite!
This time the fonts come from my "Life is Short, Eat Dessert First" cookies in a can post.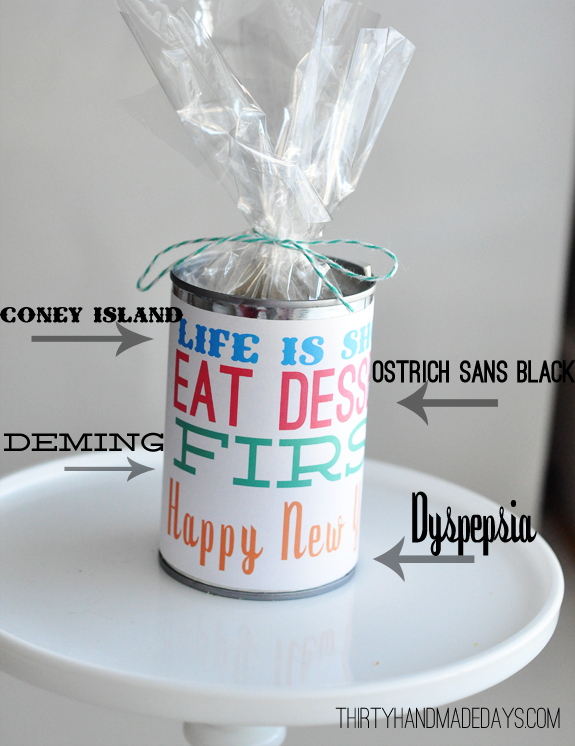 Here are the fonts I used:
In my last fontaholic post I was asked about the "font" that was used for my signature.  It really was just my signature. ;)  But I did turn my handwriting into a font a few years back through Kevin & Amanda's Font for Peas. 


Download Pea Mique
As of March 26th (yesterday) they are accepting new handwriting for fonts- so jump on it!!! Handwriting into fonts with Kevin and Amanda.
Find any new ones lately? Leave them in the comments!