Last year the Salty Bison girls posted  some adorable owl stocking stuffers. They created the perfectly simple sewing project.  With that in mind, I thought it'd be fun to make a new version- Fox Stocking Stuffer and Hand Warmer.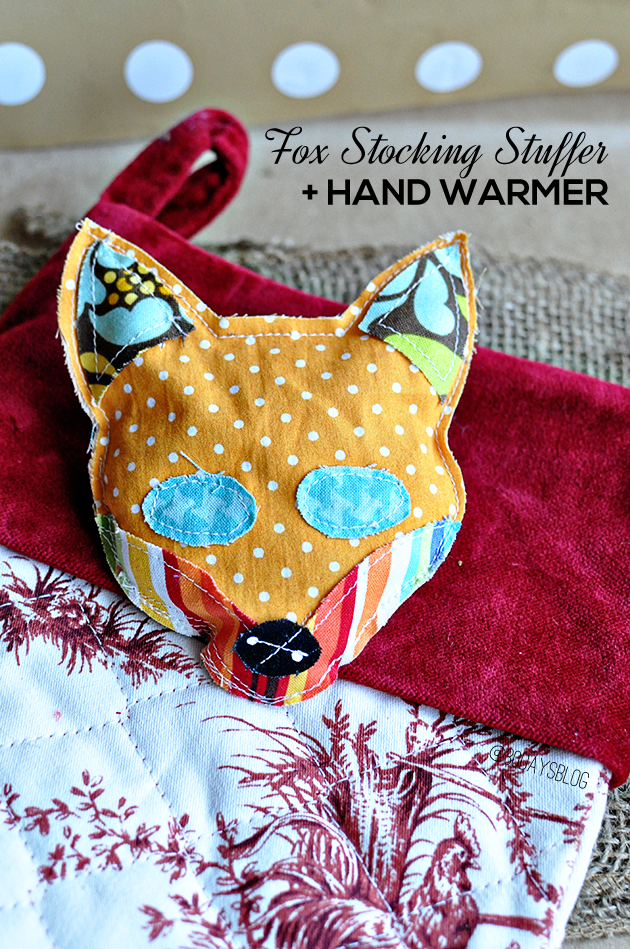 This too is a simple sewing project.  When I was younger my Mom taught me how to sew.  She's an incredible seamstress with a lot of patience for perfect lines.  I unfortunately am not.  I get a little too impatient and end up ripping lots of seams.  Sad.  But this project is about as basic as it gets.  And it would be awesome to give as gifts to friends or to stuff those stockings!  I used scraps of fabric I had laying around.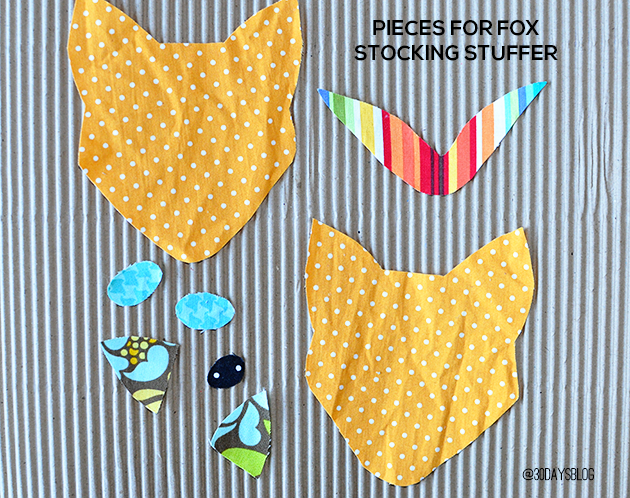 Take your scraps that you have and create a bunch of these little hand warmers for friends and family members! I printed out the fox template I created, pinned them to my fabric pieces and cut them out.  This is what it looks like stacked on each other: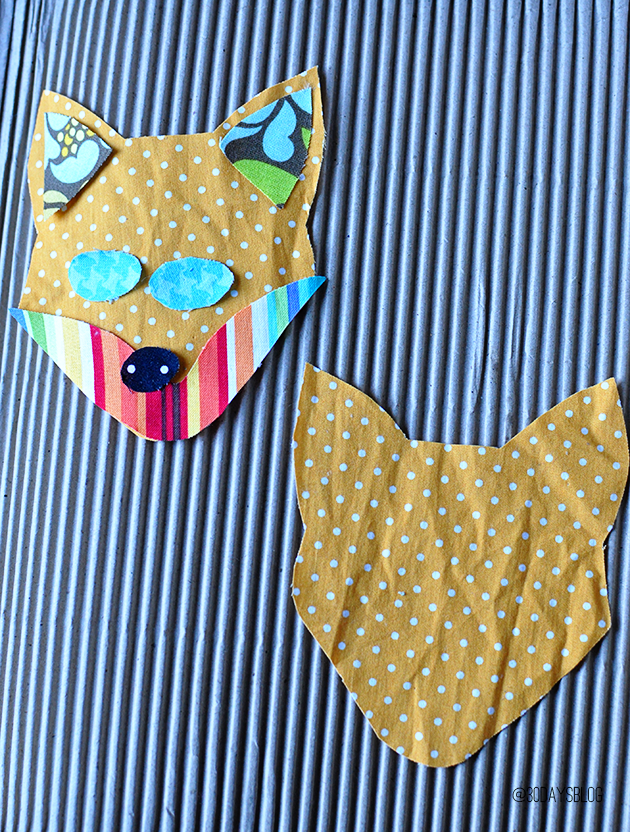 I DID bring out my iron (even though these pictures look like I grabbed crumpled up scraps)…. After cutting out all of the pieces, I top stitched everything together.  First the ear pieces, then the bottom of the face, next the eyes and finally the nose.  Next I top stitched the top to the bottom (making sure the back was facing the right direction) and left a small hole to add rice.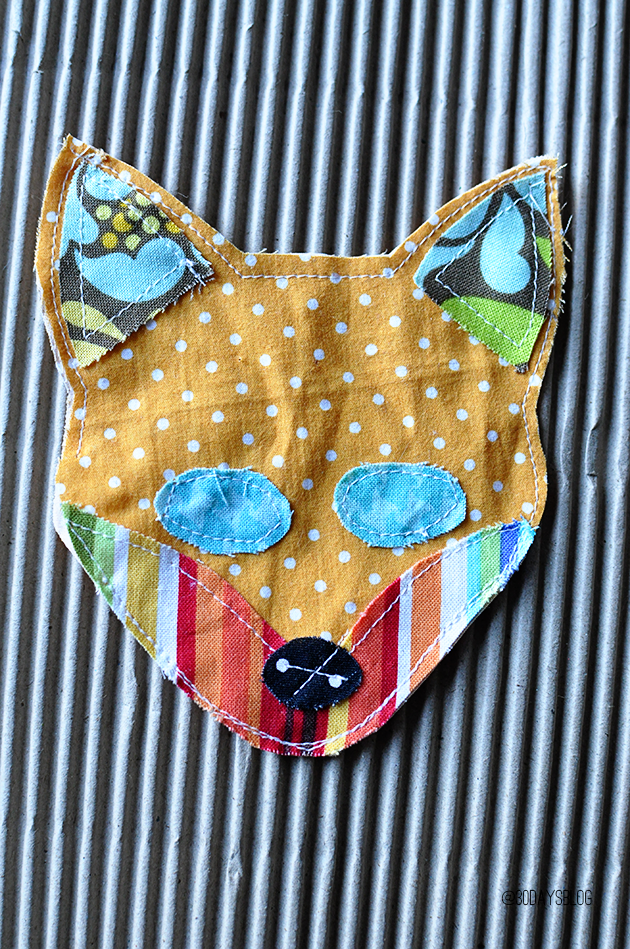 I used about 1/3 cup of rice to fill my fox.  You could add a bit more for a fuller fox.  The fuller you make it, the harder it will be to top stitch- so keep that in mind. Once you have your foxes complete, stick them in the microwave for 15 seconds at a time.  You can add essential oils or some fragrance (in small small amounts) to make them smell nice too! And ta-da- finished fox!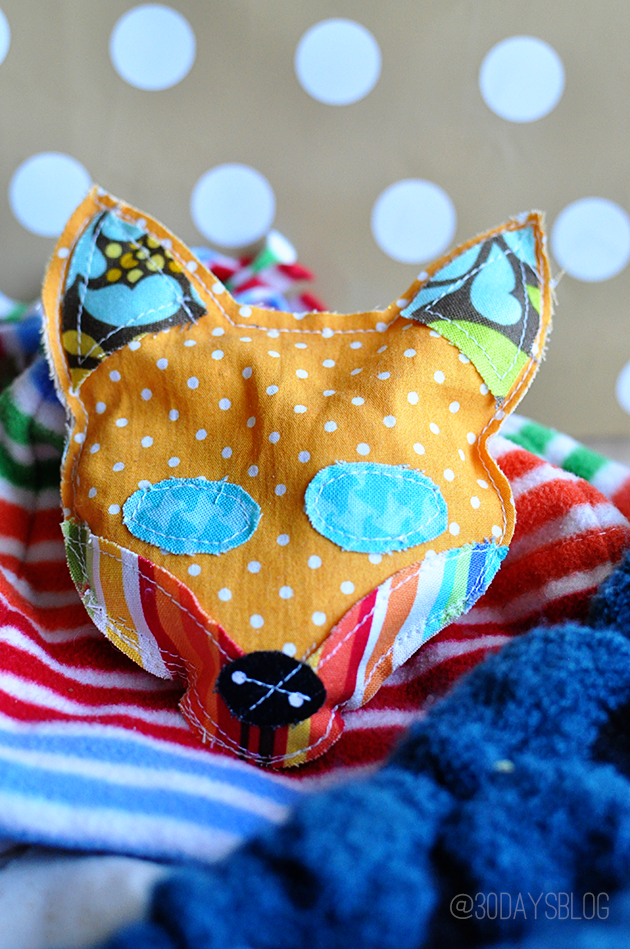 Didn't she turn out cute?  My daughter loved it! Two thumbs up from the tween.  That's a win in my book.
Print the template below and get busy sewing: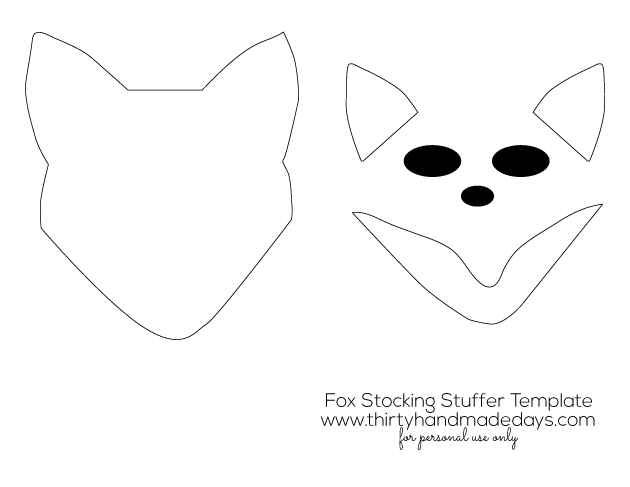 Do you have a thing for foxes?  Check out these other fun posts: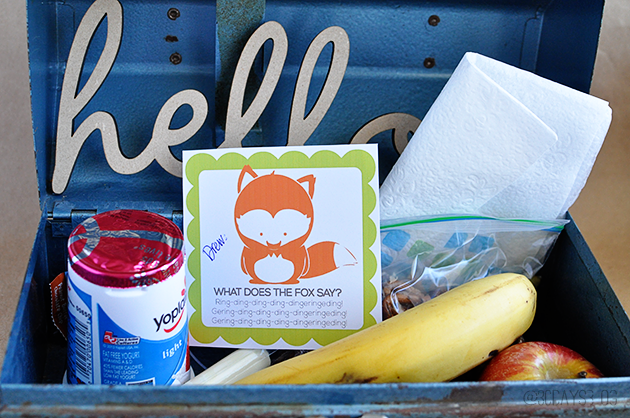 Lyric Lunch Box Notes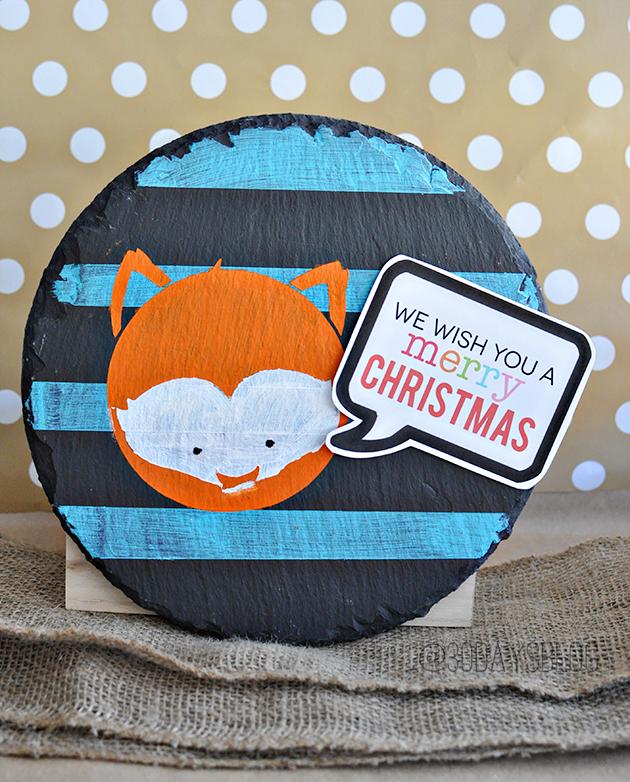 What Does the Fox Say Wall Art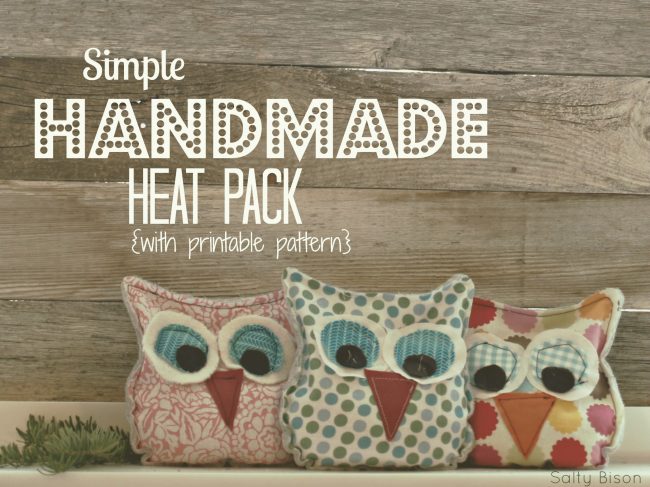 And don't forget to check out the Owl Hand Warmer if you haven't already.