Use this goal setting calendar to accomplish everything you want in the new year!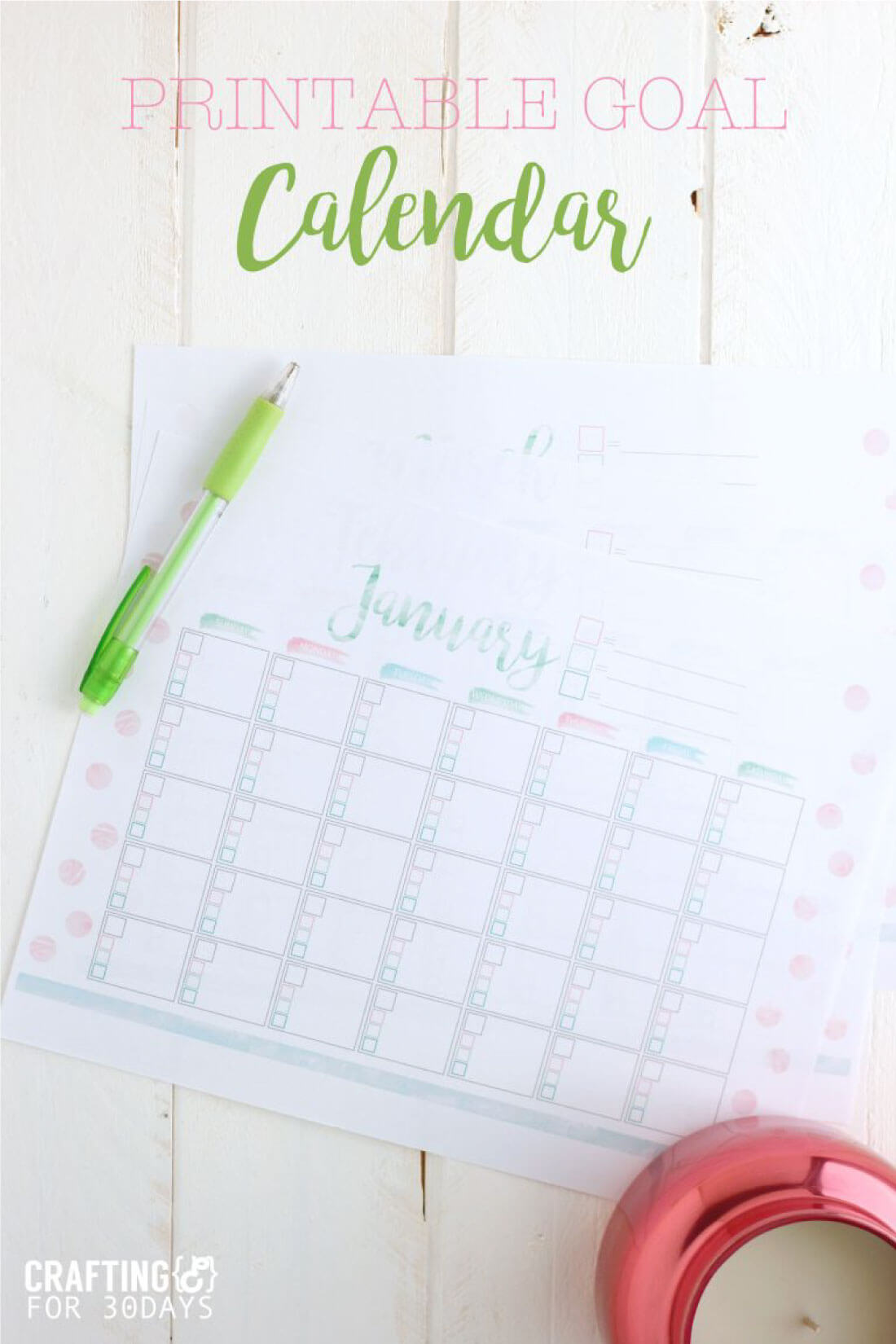 Hello Thirty Handmade Days readers! I hope you all had a great holiday season and a great start to you 2018 year!
Like many of you, I have high hopes for this new year. I have a lot of things I want to accomplish. I am hoping to do this with the help of the FREE Printable goal setting calendar! I find that it is easiest to accomplish my New Year's Resolutions when I have them physically written down in a place I look often.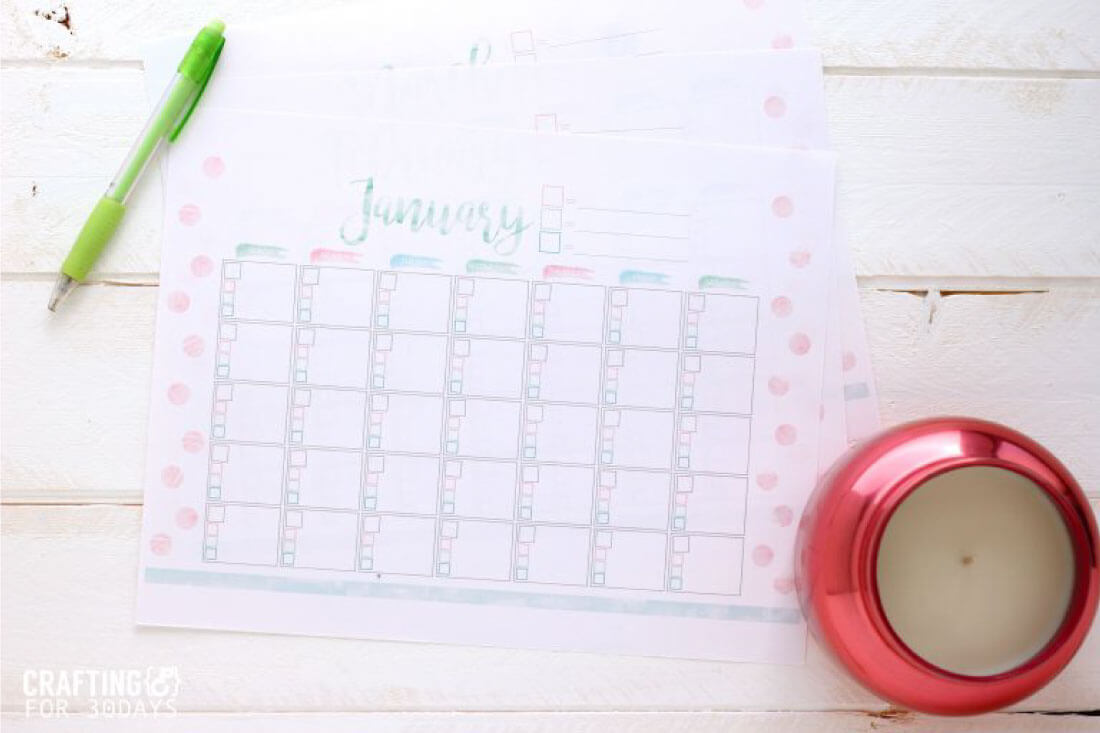 I also like to have a tangible calendar to track my progress, I find it is easiest to remember the things I am working towards when I do.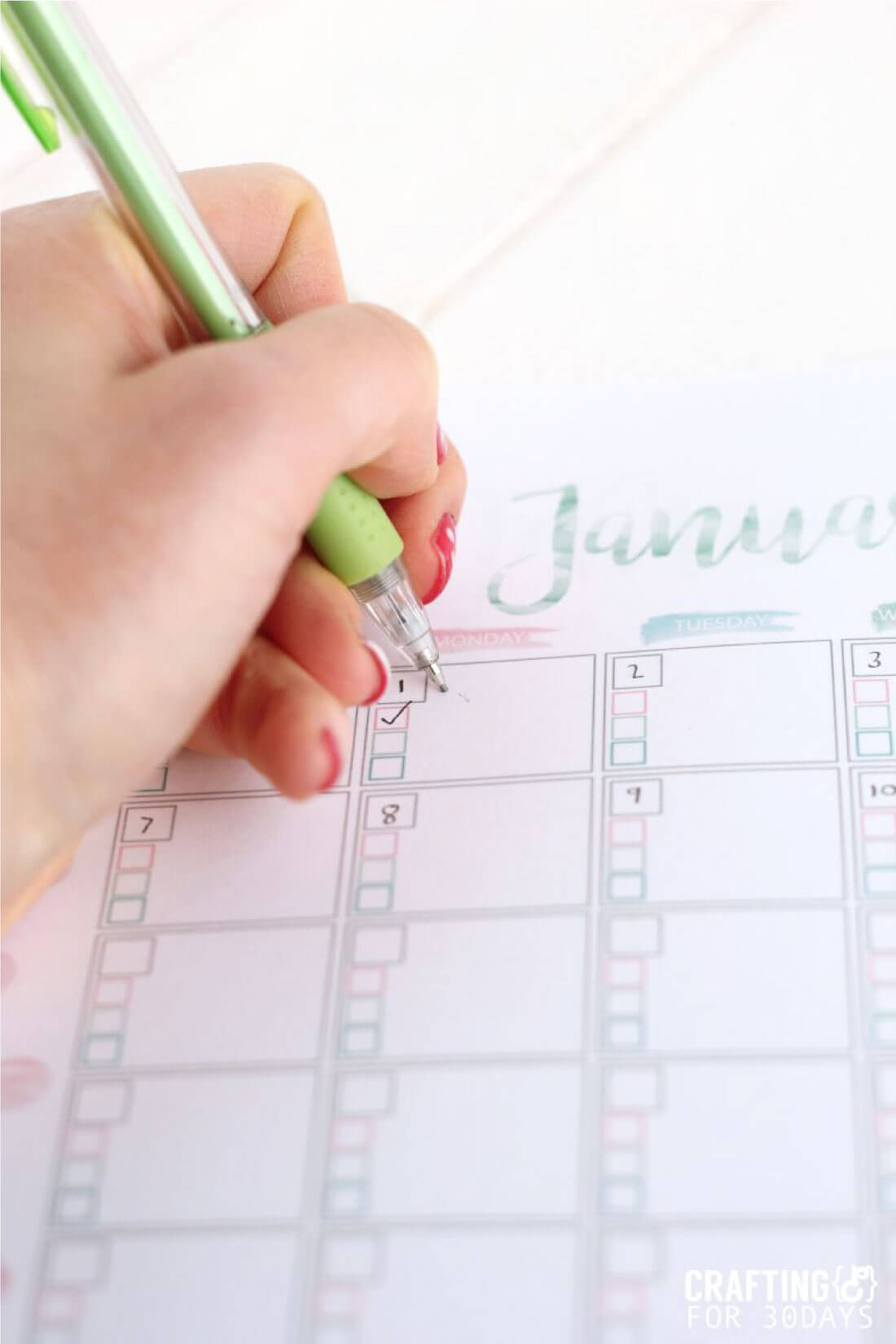 This FREE printable goal tracking calendar is the perfect way to track your goals in the new year. I broke it down month my month and all 12 months of calendars are available for free!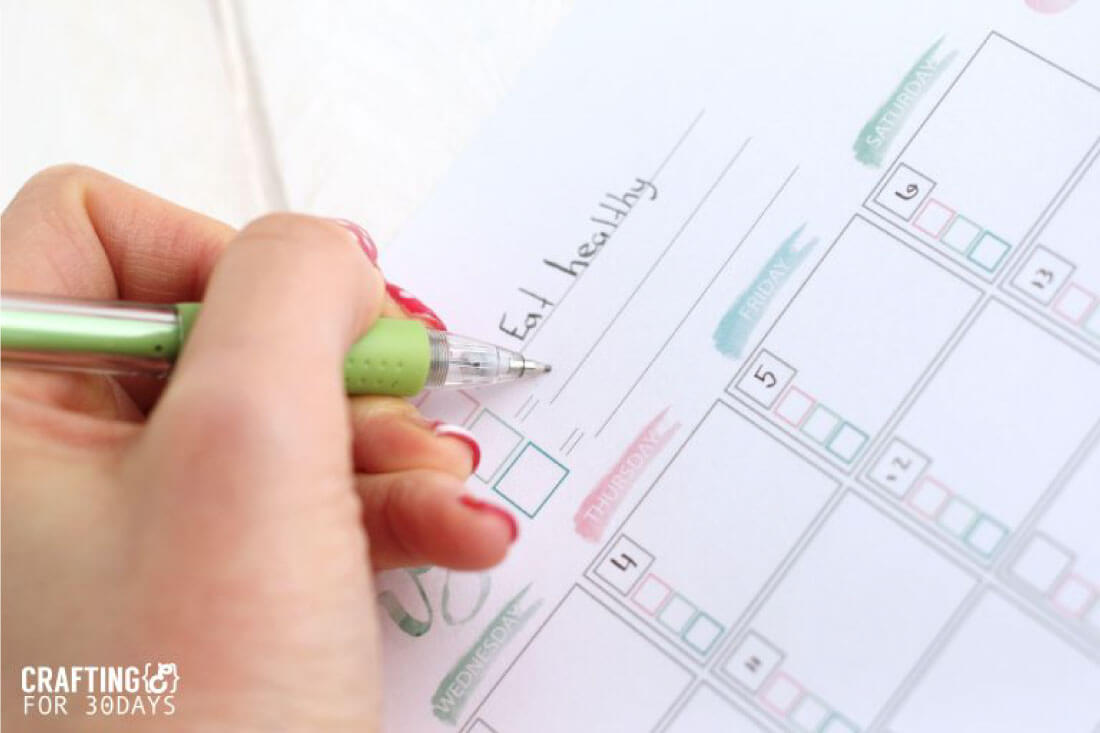 I tried to make it as easy and simple for you to remember and soon achieve your goals. Each month, there is a place to write three goals you have.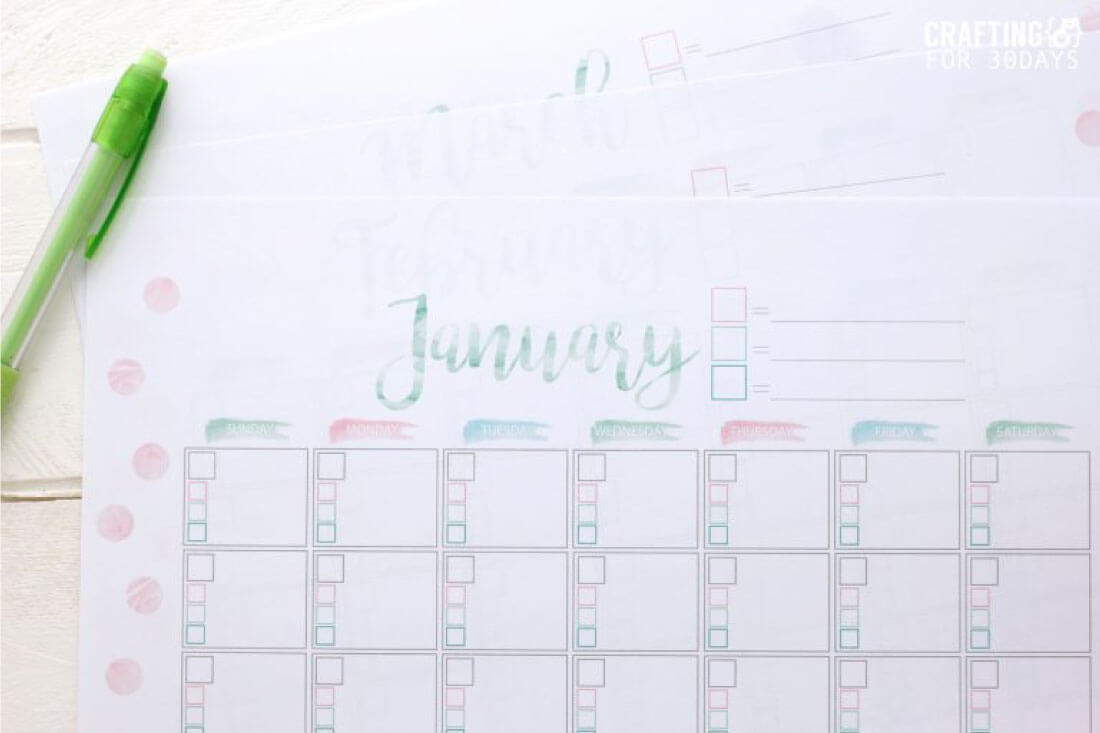 Each goal has a box with corresponding color for you to check off each day. There is also space to add in other things like encouraging messages to yourself!