Good fonts are right up there with good photos and good food for me. I might have a slight addiction- last count was 767 816 fonts.  Hopefully I'm not alone because I wanted to share my current favorite free fonts.  Here they are: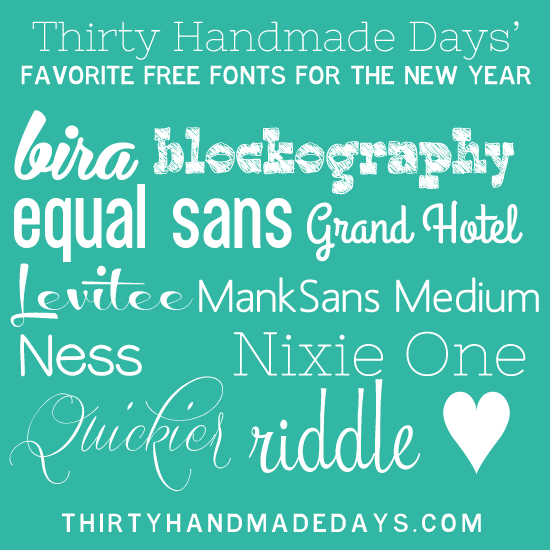 1. bira // 2. blockography // 3. equal sans // 4. Grand Hotel // 5. Levitee
6. MankSans Medium // 7. Ness // 8. Nixie One // 9. Quickier // 10. Riddle
+  Harold's Pips(dingbat — H= heart)
I have expressed my font love before– in a (very) short lived series: Confessions of a Fontaholic.  I'm planning on bringing it back for the new year.  I'll share the fonts I used on some of my favorite printables, tips and different ways to use fonts.   Unsure of how to install fonts? Kevin and Amanda have tutorials for all different types of operating systems: install your fonts.
What are your current favorite free fonts?