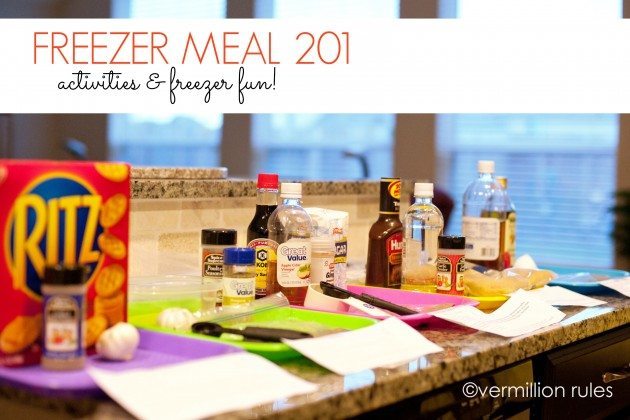 Once every four months or so, I host a freezer meal activity where we make meals for the ladies in our congregation who have fallen on hard times, have long term health issues, have just had a baby, etc.  Meals are a huge way to serve (everyone needs to eat, right!??!) and freezer meals are a great way to provide storeable food that can be used at their discretion.
I've done freezer meal activities in a variety of ways, but this is the tried and true method I feel works best.  It's great for a larger or smaller group (I never know how many people will attend until they actually show up) and doesn't take a ton of time to execute.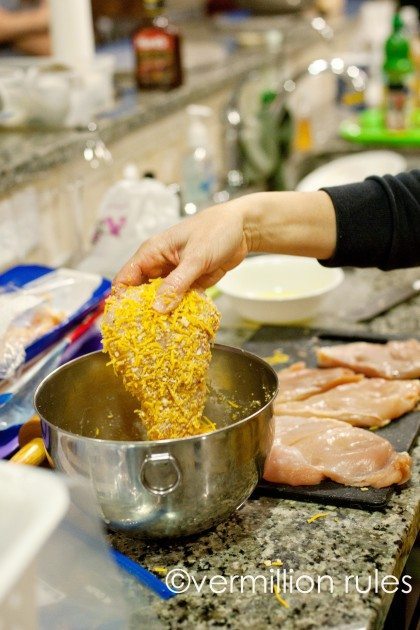 Cost: I spend around $65-$75 for 14-15 meals.  This includes everything: the pepper, salt, each spice, etc.  It would be a lot less expensive if you were doing this at home with your husband/family because many of the ingredients you most likely already have on hand and don't have to buy specifically for making freezer meals.
Time: Plan 1-2 hours, depending on how many people attend and how much time you spend chatting.  If you are just doing this at home in the evening with your husband, plan on 2-3 hours for about 14 meals.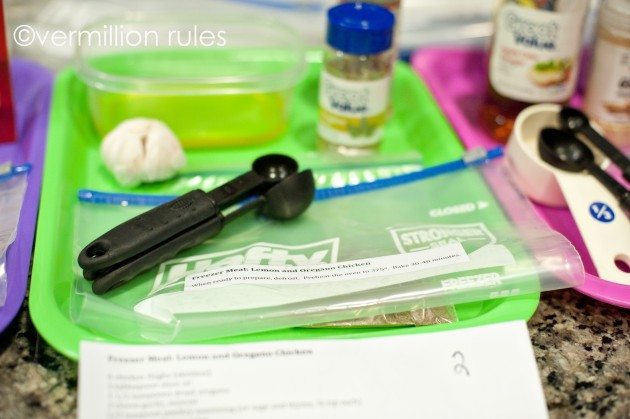 Set up:  I have trays that I use for art activities at home that are perfect for setting up meal ingredients. I purchased my trays here. I arrange everything, along with the recipe so that it's easy to find and easy to put together.  I already have the bags labeled and on the trays as well.  When people begin to arrive, I grab out the meat and put it next to each station so that it hasn't just been sitting out.  If there is more than one meal that needs a particular ingredient, I divide it up in sandwich bags (spices) or small tupperware (ex. olive oil) and add that to the tray as well.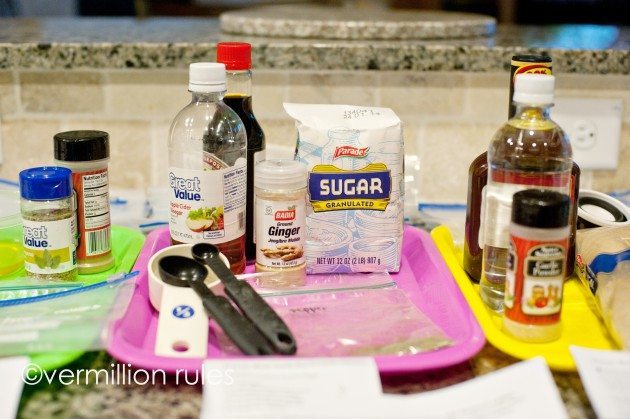 Storing meals: All of the meals I use can be stored flat in Ziplock bags.  I double bag all of them to prevent freezer burn.  On the outside of the outside bag (got that??), I tape the label for that meal.  It includes the name of the meal and instructions once it is pulled out of the freezer.  (Example: Thaw in refrigerator overnight.  Bake at 350 degrees for 30-35 minutes).  This way when I give it to someone who will be having a baby soon, etc, she knows what to do with it.
Be sure to squish/suck as much air out of the bags as possible before sealing. This also helps prevent freezer burn and makes them more flat for storing. One trick I use is to seal the bag almost all the way, insert a straw into the opening, and literally suck all of the air out. I swear it works as well as one of those pricey vacuum sealers.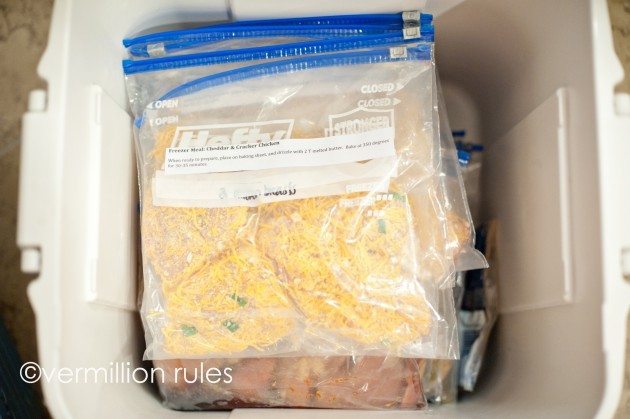 For more tips and great freezer meals, check out the post, Freezer Meal 101!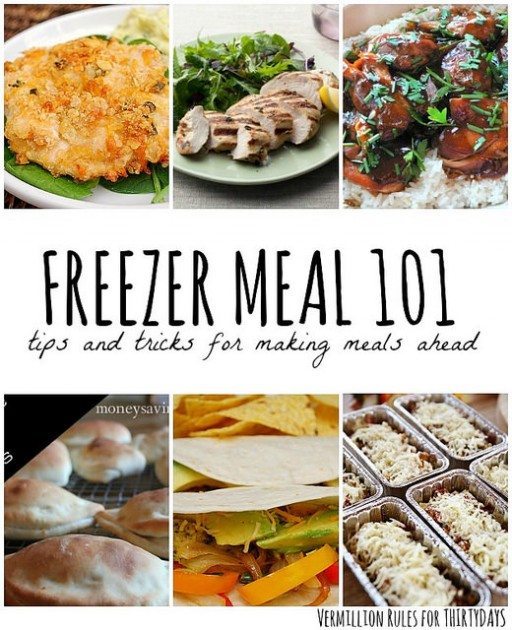 OTHER FREEZER MEAL FUN:
Freezer Meal Exchange Group: I've also participated in a freezer meal exchange group, which was AMAZING.   Doing a freezer meal exchange is nice because everyone doesn't have to meet together for a long period of time.  Just find a group of 5-6 friends that wants to join in, make two freezer meals for each person in your group (example: if there are 5 women in the group, you make 5 Cheddar Chicken meals and 5 Lasagna rollup meals ), and meet to exchange them.   You will end up taking home a variety of meals and stock up your freezer!
Fill the Freezer Baby Shower: Planning a baby shower but the mom-to-be already has everything she needs?  Invite everyone to either come and prepare meals for her while they chat or bring a meal to add to her freezer.   Here's a fabulous link from Once a Month Meals to help you plan your shower, complete with a printable shower invitation! 
Freezer Pleaser Fundraiser:  Fundraising for your school, church, or adoption?  Stock a freezer full of meals and auction it off!  Fun and unique way to raise money! More details from Julie Gumm here.