Is there anything better than a piping hot breakfast souffle?  I'm going with "no" on that.  Because this, my friends, is a recipe that you will want to make year after year – Overnight French Toast Souffle.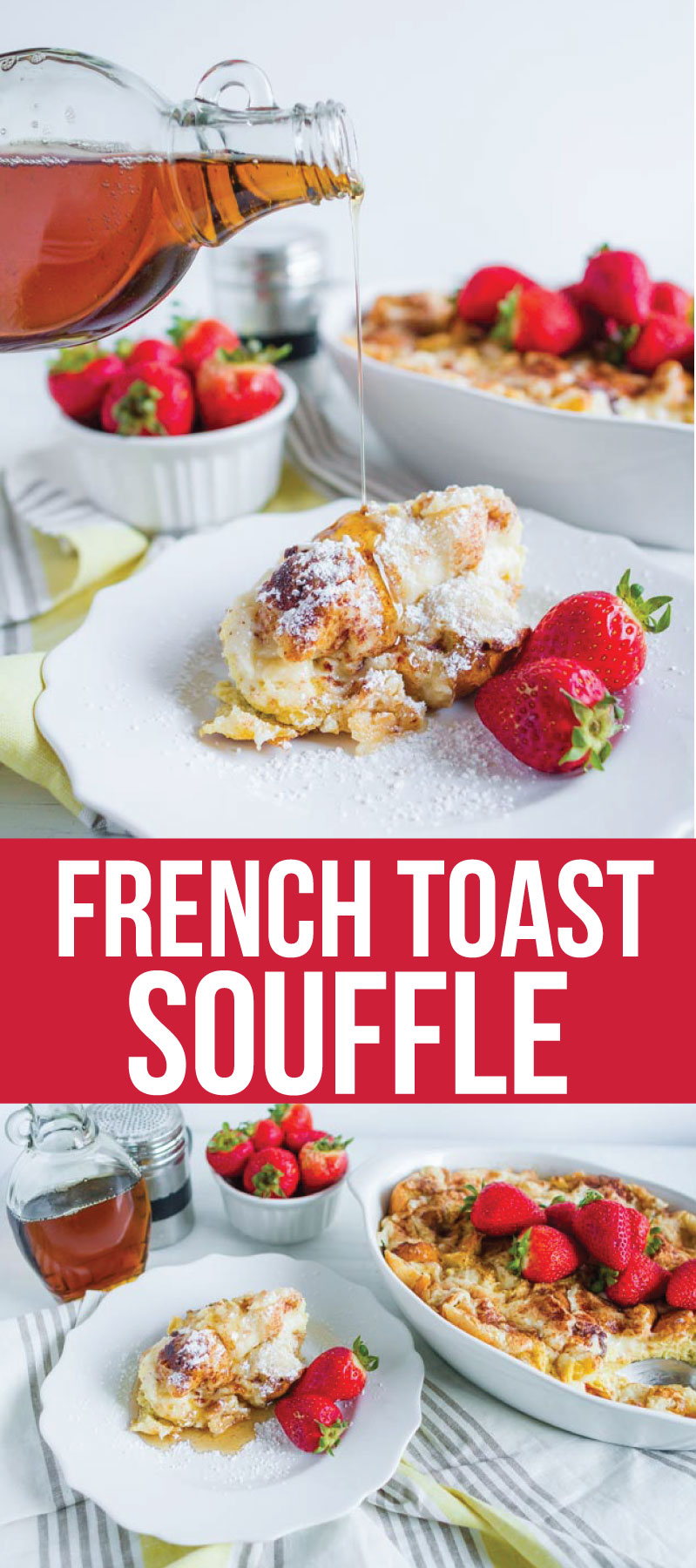 I got the recipe from my friend over ten years ago (probably more like 15!! holy cow!).  She made it for a baby shower and we all begged her for the recipe.  The awesome thing is that you make it ahead and then pop it in the oven the next day.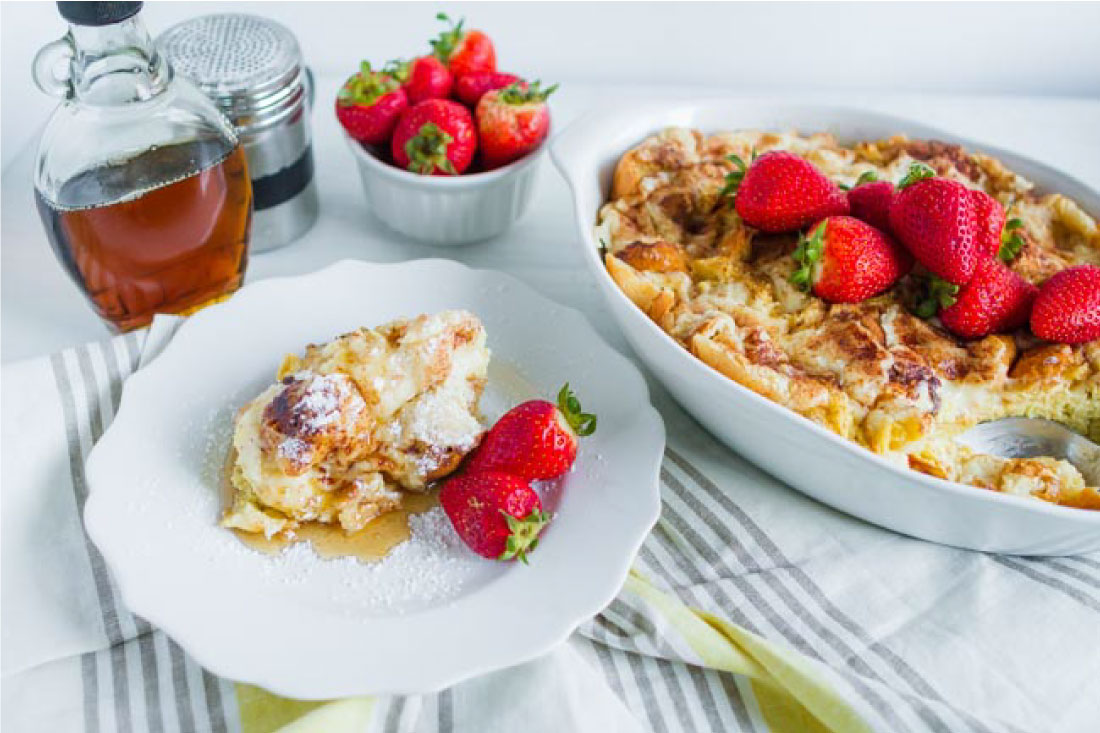 So it's perfect for Christmas breakfast.  Try it out this year and let me know what you think!

French Toast Souffle
Ingredients
½ c. butter
8 oz. cream cheese
½ c. maple syrup
French bread (torn into cubes)
12 large eggs
3 c. ½ and ½
1½ tsp vanilla
cinnamon
Instructions
Butter a 9x13 baking dish.
Fill dish ⅔ full with bread cubes.
Mix butter, cream cheese and syrup together.
Spoon over bread cubes.
Mix eggs, ½ and ½, and vanilla.
Pour over bread cubes.
They should be floating.
Dust with cinnamon and cover with foil.
Store overnight in fridge.
Bake at 350 for 45-55 minutes.
Immediately cut and serve with powdered sugar, syrup and/or strawberries
You can add any kind of fruit, syrup, spread on the top.  A big dollop of whip cream would be lovely.  But really, it's whatever floats your boat.  I actually love it with a pad of butter (not a huge syrup fan.. I know I'm weird).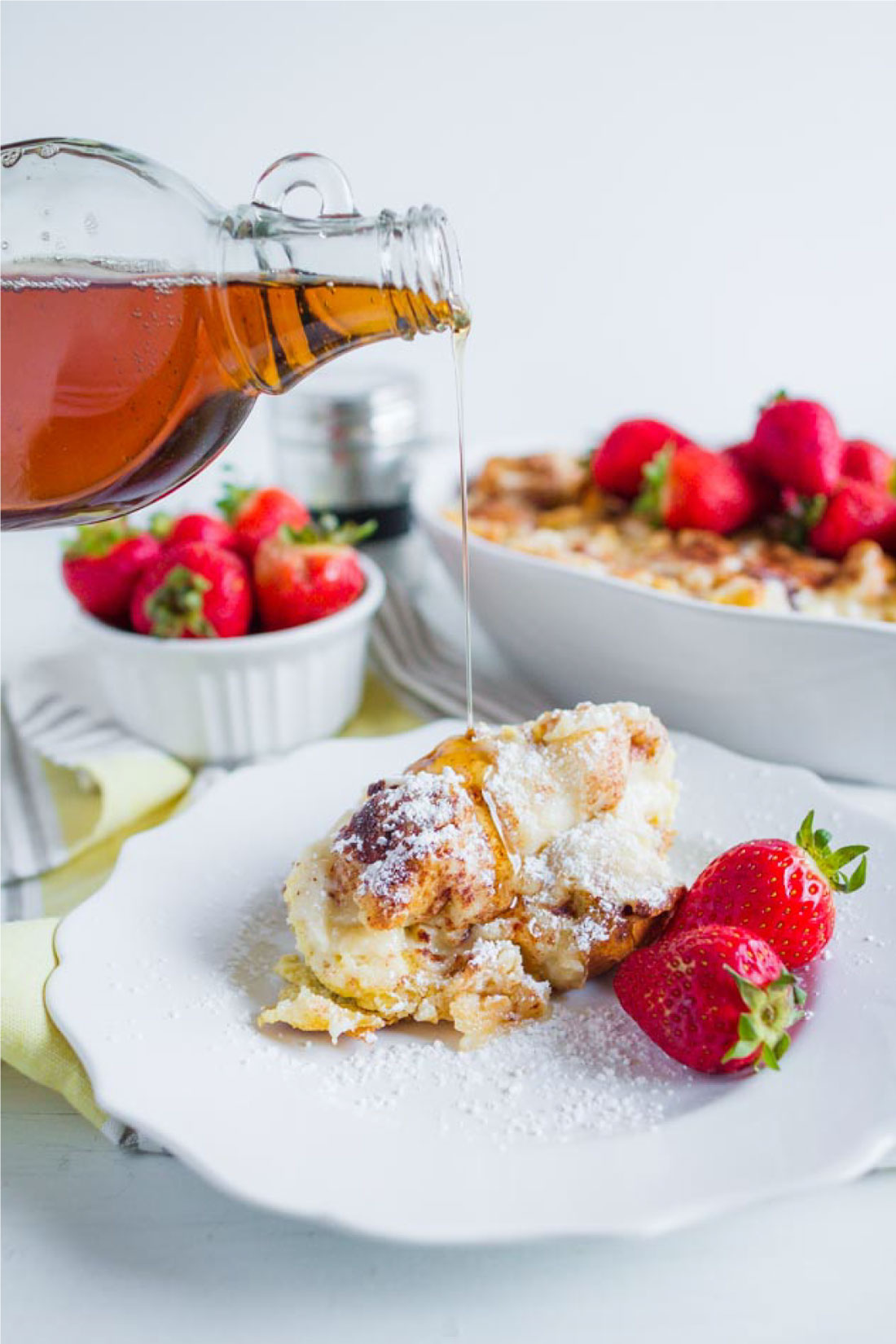 Food photography and styling courtesy of My Name is Snickerdoodle.
If this is your kind of recipe, you will love these too: